We sure have contained ourselves in four walls, but our mind is far from containing. Good for us, some of the best books written on wellbeing are now available for free! Let's slow down, tap into our inner resources and make better lifestyle choices, shall we?
For Home Cooks
Thanks to the lockdown, a lot of people are firing up their kitchen stoves for the first time. If you too are one among these or simply want to eat healthy, you can take inspiration from Neli Howard's cookbook Quick & Healthy Dinners you can also check out her website for more recipes. Plus, you can follow Dr Vishakha Shivdasani for healthy recipes, Pooja Makhija for help immunity-boosting tips videos, and Mia Syn for healthy meals' recipes.
For Wellness Lovers
It's a good time to show you skin some love, and this book – DIY Over 50 Beauty Recipes by Abiodun Aminat, will help you there. You can also binge-read The Fabric Of Our Lives by Julia Baro, and 24 Ways To Lose Weight In 3 Months by Earlene Woods later. Along with these, well-known celebrity nutritionist Rujuta Diwekar's The 12 Week Fitness Project on Juggernaut, is one of the best reads on wellness. More than just weight loss, the project infuses the principles of diet, exercise, and lifestyle for a holistic transformation.
For Yoga and Meditation
Deepak Chopra's powerful word on mindfulness and meditation has put his name on the world map. The Chopra Centre offers free short courses such as chakra-balancing meditation and ways to cultivate gratitude. Chopra's and Oprah Winfrey's 21-Day Meditation Experience will help you find peace in turmoil, with its simple daily guided meditations.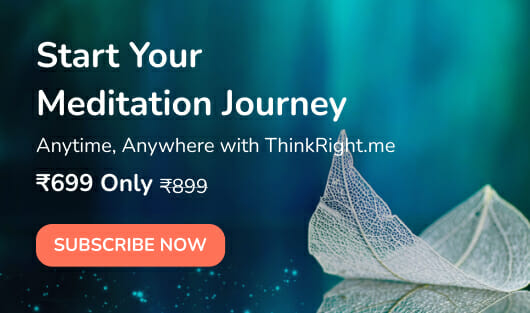 For Self-Transformation
We've been saying this, "When you cannot go outside, go inside." Look up on these days of lockdown as a period of self-transformation. And self-help publisher Hay House, founded by Louise Hay in 1984, has put up loads of free resources for anyone who wants to improve their relationship with themselves and the people around them. Also, Mindset by Benjamin Smith, which talks about embracing positive thinking to get closer to your goals and Understanding and Healing Trauma by Rebecca Marks are excellent reads. Marks talks about how one can free themselves from any past trauma or incident and re-start life.
We hope we helped you pick your favourite read!
ThinkRight is now available on Telegram. For handpicked stories every day, subscribe to us on Telegram
Read more: Indias Largest Hospitality Chains Step Up To Help During COVID-19 Pandemic
Like & Follow ThinkRight.me on Facebook, Instagram, and Telegram to stay connected.