The world is facing a crisis like no other with the onset of COVID-19. And one of the hardest hit has been for the hospitality industry. But that has not stopped them from rising up to the occasion and give all the necessary help required.
Here are a few names that are keeping humanity alive by feeding the hungry:
The Taj Group
As always, The Taj Group stepped up and made an incredible gesture of kindness and gratitude by sending free food for the doctors in government hospitals in Mumbai. Chairman Harsh Goenka took to Twitter and praised the Taj Group stating the gesture as a "Fine Humanitarian Act." The Taj Group thanked him and stated that 'It's an honour to serve people in the time of crisis.
Zorawar Kalra, Massive Restaurants Pvt Ltd

Zorawar Kalra, owner of Massive Restaurants group that owns famous fine dines such as Pa Pa Ya, Masala Library, Made in Punjab, and Farzi Café has offered to cook and distribute meals to the needy. The group aims to distribute 4,000-5,000 meals per day across Gurugram and Mumbai. They are also likely to start the same initiative in New Delhi and Bengaluru.
Riyaaz Amlani, Impresario Entertainment & Hospitality Pvt. Ltd.

The NRAI (The National Restaurant Association of India) had recently Tweeted, requesting all the members to step up and contribute to a noble cause. Replying to the tweet, Riyaaz Amlani, CEO and MD of Impresario Entertainment & Hospitality, and also the former president of NRAI added, "We are facing a humanitarian crisis. Lakhs of workers today have no access to food. NRAI India member restaurants are opening up their kitchens to prepare meals for the poor and hungry," also sharing the link on Instagram for the same.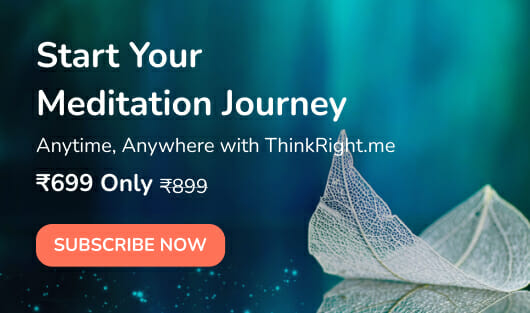 The Lalit Suri Hospitality Group

The Lalit, the luxury hospitality group has risen to the challenge in a very gracious manner. They took lead to support Delhi Government's initiative of providing food to the needy, and so far have donated 1000 kgs of wheat flour, 300 kgs of refined wheat flour, and over 700 kgs of vegetables from their own gardens to the DUSIB (Delhi Urban Shelter Improvement Board). "These are extraordinary times. COVID-19 is one of the toughest crises ever faced by humanity. Everyone must do their bit to fight this pandemic. The need of the hour is to stand together and take care of those most affected. Together we can and we will overcome this," said Dr. Jyotsna Suri, Chairperson & Managing Director, The Lalit Suri Hospitality Group.
The Oberoi Group

The Oberoi hotel chain has taken on the challenge and are working day and night to provide food to the underprivileged in Gurgaon. The Oberoi Group posted this message on all their social media handles, "In such trying times, a small gesture can go a long way in helping those who need it the most. To this end, The Oberoi, Gurgaon is organising packed meals daily, which will be given to the local district health office to distribute to the underprivileged."

And apart from all these large chains distributing food, Greater Noida has tied up with ITC to supply daily necessities to the residents. The residents can expect delivery within 24 hours of placing an order and a helpline will be operational, 83778-37740 on WhatsApp. GNIDA is also co-operating with Mother Dairy to ensure enough supply of milk.
Even the food delivery giants such as Zomato, Swiggy, and Rebel Foods are joining hands with various state governments to deliver essentials such as groceries and medicines at one's doorsteps, and to donate free meals to migrant workers. "To further streamline delivery of essentials & groceries in Punjab, we have tied up with @Zomato. We are hopeful of operationalising it very shortly," tweeted Punjab Chief Minister Captain Amarinder Singh.
ThinkRight is now available on Telegram. For handpicked stories every day, subscribe to us on Telegram
Read more: Top 10 Yoga and Meditation Channels To Follow On YouTube
Like & Follow ThinkRight.me on Facebook, Instagram, and Telegram to stay connected.