A humble, Indian boy from Mumbai, India had never dreamt of working in the international city of dreams, New York, one day but his All-India 97 Rank spelled otherwise. Securing an admission at the Institute of Hotel Management (IHM), Mumbai was chef Neel Kajale's first taste of culinary excellence. He went on to showcase his love for food by exploring his craft at the evergreen kitchens of Shamiana and The Sea Lounge in the Taj Mahal Palace, Mumbai. But that was only the beginning for Kajale.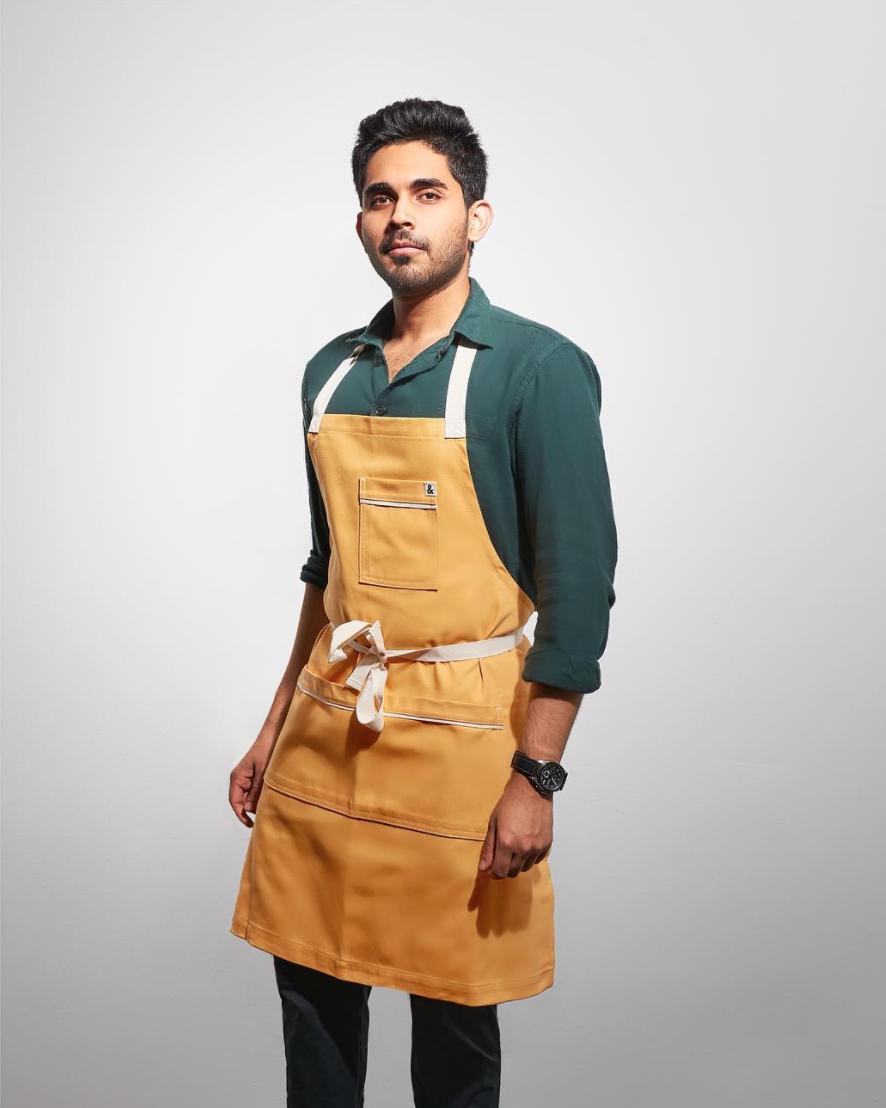 Today, Kajale holds a degree from the most prestigious culinary school in the world, the Culinary Institute of America (CIA) and works as the Test Kitchen Manager for Haven's Kitchen sauces in New York, bringing his experience of professional restaurant cooking by developing recipes along with his experience of the food and media industry in terms of food styling and content creation to the table, pun intended. We speak with the young culinary genius on his life-changing journey and how he still keeps the essence of India alive 12,000 kms away.
ThinkRight: Tell us more about this incredible journey of yours, from IHM, Mumbai to CIA, New York, how did this move happen. Has this melting pot of culture shaped your perspective towards cooking and food? 
Chef Neel Kajale: I had the opportunity of working under chef Thomas Zacharias (a graduate of the CIA himself) who was back then the executive chef for 'The Bombay Canteen'. He was a tremendous support and an amazing mentor who explained to me why getting a degree from the CIA would change me and my professional culinary journey. I was fortunate enough to have parents who wanted to support me on this path, but I also knew that getting a simple culinary diploma in cooking wouldn't suffice.
I knew I wanted a degree that will not only teach me the intricate techniques of cooking but also provide me with the knowledge required to understand the operational dynamics of a restaurant. There was no school better than the CIA that would fit this role. After working for about two years in Mumbai, after graduating from IHM Mumbai, I knew it was the correct time to expand my wings, take a leap of faith and fly across the world to New York to attend what is called the Harvard of culinary schools. It has been one of the best decisions of my life and since then, there has been no turning back.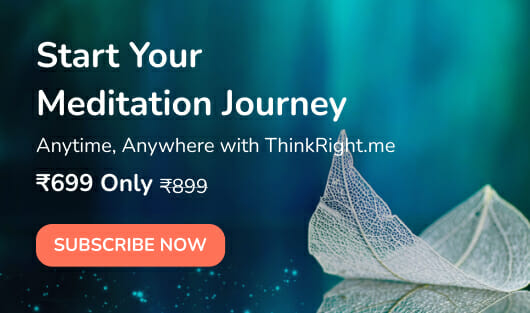 New York is one of the best places in the world for an aspiring chef to explore and try out different food. You will literally find everything, right from the cheapest street food to the most expensive fine dining restaurants in the world in NYC. There is no cuisine that has not made its way to New York. Maybe that's why it's called the restaurant capital of the world. Due to its location on the world map, New York also experiences every season distinctively. This just means that with every season, there is diverse seasonal produce that makes its way into kitchens for chefs to play around with. Hence, you become conditioned to cook with what is in season. A chef's dream. New York always inspires me to cook authentic cuisine using and sourcing some of the local bounties it has to offer.
ThinkRight: Chef Atul Kochhar and Chef Floyd Cardoz have always championed celebrating local and seasonal produce over chasing food trends. Having the opportunity to work with such masters, what are the biggest lessons working with them has taught you? 
Chef Neel Kajale: Both are legends in their own worlds! One always tried to push the envelope in modern Indian fine dining and the other always wanted to represent a more casual and contemporary style of Indian cooking that the westerners would easily relate with. What I did however learn from both was to be confident in what kind of food you wanted to cook and be unabashedly proud in putting out authentic flavors without compromising on the boldness of Indian food. Having this sort of sense of pride is what drove them to achieve the kind of success that they did.
TRM: From working at evergreen restaurants like Shamiana and The Sea Lounge to working as a Chef De Partie at 3-Michelin starred restaurant Eleven Madison Park and then as a Test Kitchen assistant at Food52, what are some of the key things that've changed and some that have remained the same? 
NK: My technique, skill, and speed have changed leaps and bounds! Right from how I would hold my knife, to how I would sauté, to even my posture in the kitchen. Experience and knowledge have taught me how to be more efficient and understand what a sense of urgency means in the kitchen. I am not the same cook I was. I consider myself capable of running and leading a team of my own. What has remained the same is my desire to be an absolute sponge and learn whatever is thrown my way, eager to grasp as much knowledge as possible, which will help me to become a better cook. Because learning never stops, right? There is so much to learn, and one can never know it all. Becoming complacent and limiting your learning will eventually stunt your creativity as a chef. Hence, I made it a point to always be inquisitive and open to learning as much as I can. This is something that has been consistent for me.
TRM: Tell us more about the 'behind-the-scenes' of keeping a Test Kitchen up and running? What does being a Test Kitchen Manager entail? 
NK: It is so much fun. I get to manage and take care of a beautiful Test Kitchen in the heart of SoHo, New York. I am responsible for everything! Right from deciding which recipes to write, which recipes to shoot and then ordering the ingredients for it. It is a beautiful synergy between me, the marketing team, and the content creation team to come up with delectable food content every week! I get to not only work with food (which is my passion) but also get to be a part of the process which helps take that content to everyone who wants to replicate the food at home.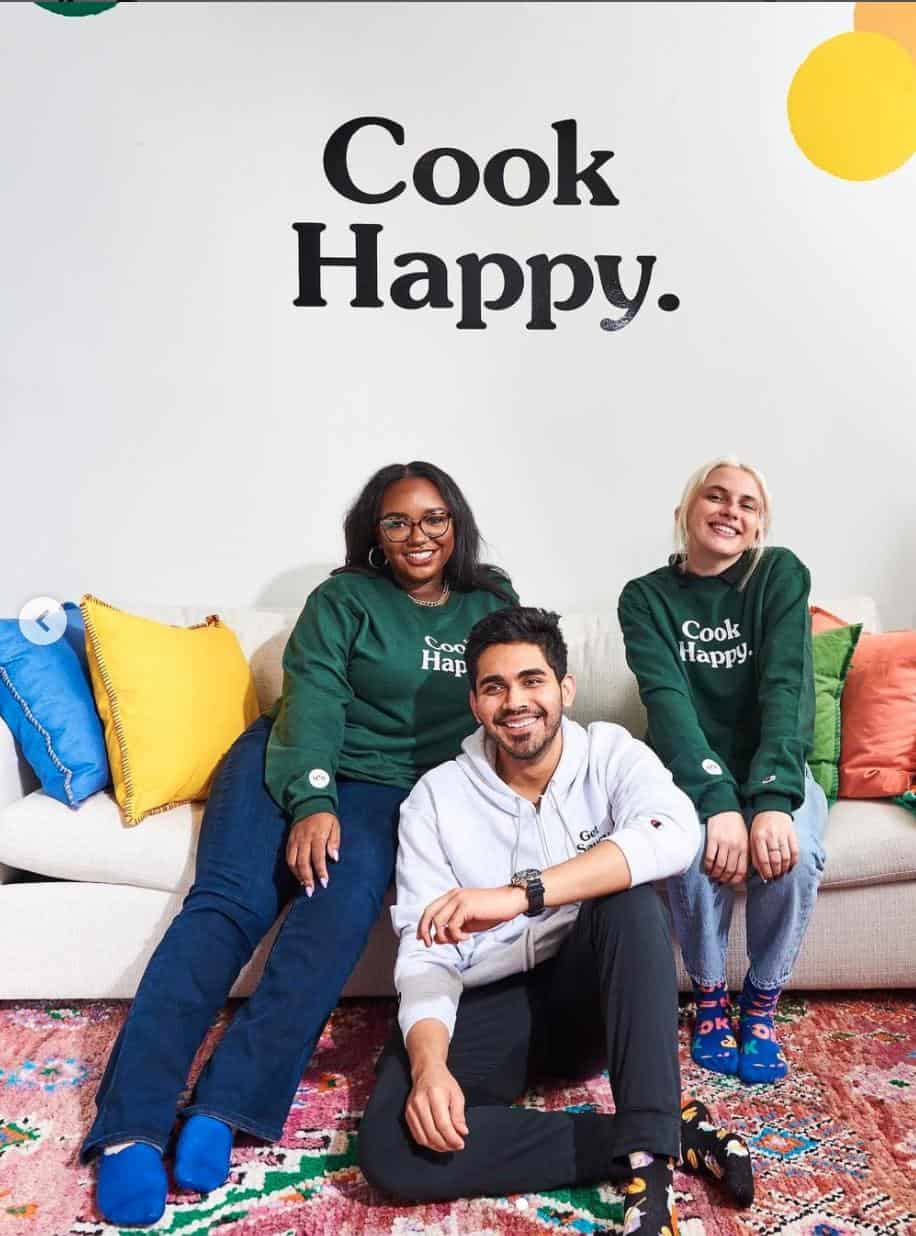 Being a Test Kitchen manager means being abreast with what's trending out there in the food world and always innovating around those trends by writing and developing new recipes to make fun food content. But it also entails taking responsibility for the space where this food content is developed. Kitchens can be a place of extreme chaos and it is very imperative to have someone make it always look clean and tight, ensuring that it is a well-oiled machine. It is challenging. But the fun supersedes the difficulty.
TRM: Has the pandemic changed your approach towards cooking and creating recipes? Do you think there is a way we can embrace sustainability in terms of food? If so, how are you being more mindful of food and the resources available to us going forward? 
NK: The pandemic has taught me not to take anything for granted. It has taught me that in a situation where restaurants shut down again, people will definitely be eager and willing to learn cooking with more attention to detail. Hence, all my recipes are an attempt to teach avid cooking enthusiasts the best techniques and recipes possible to cook like the way they do in restaurants without having the equipment or the skill that a professional chef would have access to.
Sustainability in cooking is not just the need of the hour but it is the only way forward. As a chef, I must remember that we are all a part of a larger ecosystem and as food handlers, we have a major role and responsibility in reducing the carbon footprint at least when it comes to food production. Sustainability in food does not necessarily mean making gigantic attempts to grow your own produce. But it could simply mean recycling and repurposing your food as much as possible and reducing food wastage. Something that I do at a grassroots level (which everyone can and should do) is sourcing ingredients locally. This helps the ecosystem of farmers and their livelihood but also ensures that you aren't buying ingredients that have travelled thousands of miles in a truck preserved with pesticides to ensure their freshness. Most of the recipes I do write and create all have vegan and vegetarian alternatives because I understand that true sustainability comes from consuming fewer animal products. This being said, I also understand that veganism isn't possible for everyone. But one can try to eat locally butchered or sustainably handled meat.
TRM: Do you have a memory of the first dish that inspired you to become a chef? 
NK: 'Tagliatelle of oysters with caviar'
The legendary Marco Pierre White came up with this dish at the age of 25. He described this dish to be perfect. He said that all his dishes he would tweak or modify in the future except this one. This one would remain untouched for generations to come. Chefs are like artists. We always feel that our best work is yet to come. But when you have someone of Chef MPW's stature proclaim that this dish is the best of his life, it inspires you to have so much confidence and skill that you can proudly announce to the world that it is your best. There has been a lot of food that has inspired me to become a chef, but this dish would be the one I remember most distinctively. It is so simple yet elegant and will always be synonymous with Chef MPW's repertoire.
TRM: How important is it for you to know the history and stories behind recipes or ingredients to develop your own creations? 
NK: Very! In general, I love knowing the history and the origins of food. It is so fascinating to know why a certain dish was given inception or why it is called a particular name. All the recipes I create are all inspirations taken from classical cuisine. It is my job to put a contemporary spin on it, thus making them fun and innovative for people to try out. In this process of recipe writing, I cannot make compromises or unnecessary changes to recipes that have been around for centuries. I read a beautiful quote once which said, "You should only suggest changes in a story if you know where and how the story began". This is almost the same for recipe writing. How can I write a recipe for Caesar's salad without knowing how and where the Caesar salad was first made and what ingredients went into a traditional Caesar salad?
TRM: Do you seek inspiration from the flavours of India? What's the one compelling difference you've noticed between the traditional and western styles of cooking? 
NK: Home is where the heart is. I always try to inject some sort of Indian influence into the recipes I write when it is possible. Even if this just means using a pinch of cumin powder while roasting your cauliflower. I genuinely believe that it lifts the flavour and adds an additional dimension of depth to the flavours in the recipe. The biggest stark difference I have observed between traditional and western styles of cooking is that traditional cooking doesn't really rely upon recipes. Most of the cooking happens with intuition and instinct. If you feel a dish needs more spice, you just add it! You don't stick to the recipe. After all, a recipe is only a guideline. The person cooking the recipe should make changes to the recipe if required. This doesn't really happen in western cooking.
TRM: What is the most exciting part of the local food scene where you're at? Something that most people don't know about. 
NK: As I mentioned before, New York has every cuisine in the world and does justice to it in the best way possible. There is nothing in New York that is missing or hasn't arrived on the food scene. The most exciting part about it would be that whatever you're craving at that moment will always be satiated and you will never be left yearning for more. Something that most people don't know about is that you don't have to shell out big bucks to eat delicious food in the city. If you're crunched for money, a simple $1 pizza slice will not only fill you up but also guarantee delicious flavour. You're often spoilt for choices not only when it comes to what to eat but also how much you want to spend. As they say, New York accommodates everyone equally and this applies even to the hungry diners who want to grab a bite of food.
TRM: Lastly, running a test kitchen must be such a stressful and chaotic process, can you share with our readers a few mindfulness tips that you consciously practice daily to find balance? 
NK: It's stressful and chaotic but it's more fun. When you're having fun at work, you don't realize when it's getting stressful. But that being said, there are times at work when it all becomes overwhelming. That's when I just remind myself that I'm so lucky that I get to do exactly what I always dreamt of doing.
To find balance outside of work, I love finding the time to engage in stuff that takes the focus off cooking and work. I end up working out, playing the guitar, exploring new restaurants in the city, or just staying home and watching something on Netflix.
Read more: 5 NGOs You Can Volunteer At To Show Your Love For Animals
Like & Follow ThinkRight.me on Facebook, Instagram, Twitter, and Telegram to stay connected.