The chemically loaded detergents are tough on your hands, your clothes, and our environment. Toss them out for good, and instead go organic with these equally effective, and less harmful organic detergents.
MamaEarth Liquid Laundry Detergent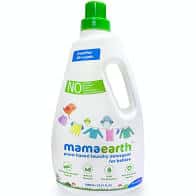 This detergent is very gentle, making it perfect for kid's clothes. It's made from all-natural ingredients, which will eliminate the risk of rashes or any allergies. Neem essence, lime citric acid, and plant-based surfactant are some of the ingredients in it, that are tough on the stains and gentle on the clothes.
What do we love?
• Removes stains easily
• Makes them a mellow scent in the clothes
• Claims to be dermatologically-tested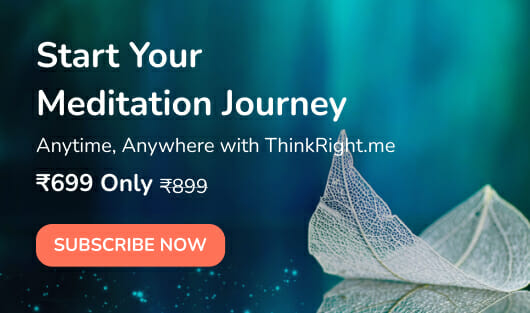 From where to buy?
You can buy it from mamaearth.in, firstcry.com, and amazon.in
Rustic Art Little Laundry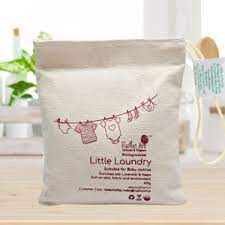 Totally free of foam, this detergent has glycerine, which is gentle on the skin and the clothes. It contains natural neem powder, lemon essence, borax, washing soda, and neutralised soda as its chief ingredients. The lemon essence leaves behind a lemon-y fragrance after washing, and the neem acts as an anti-bacterial agent. It's best for people with sensitive skin.
What do we love?
• Does not artificial brighteners
• Do not contain harmful enzymes
• Is foam-free
• Is chemical-free
• Does not leave a strong odour
From where to buy?
You can buy it from rusticart.in and amazon.in
Azafran Eco-friendly Laundry Detergent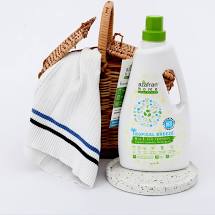 This liquid detergent claims to be totally chemical-free and is made from natural ingredients like coconuts and more such plant-based elements. It is biodegradable as well. Plus, it does not fade bright-coloured clothes and removes stains easily. It is quite gentle on the skin, and the fragrance is also mellow.
What do we love?
• It doubles up as a fabric conditioner
• Takes off stains easily
• Does not fade the colour of the clothes
• Is eco-friendly and biodegradable
Where to buy?
You can buy it from azafranhomecare.com, flipkart.com, and amazon.in
Kyra Laundry Detergent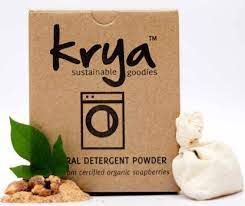 Totally natural, this organic detergent is made from organic soapberry and many other plant-based ingredients. It contains citriodora oil, which leaves behind a pleasant but not a strong fragrance. It's an anti-bacterial and anti-fungal detergent, that washes the stains as well as the germs on the clothes.
What do we love?
• It's completely compostable and bio-degradable
• The water used in washing can be re-used to water plants
• Does not cause any rashes, allergies, because of its anti-bacterial properties
Where to buy?
You can buy it from kyra.in and amazon.in
Mitti Se Laundry Detergent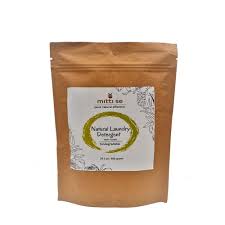 This gentle detergent has all-natural and bio-degradable ingredients, which makes it an all-rounder. It removes tough stains without fading the colour of the clothes, and the left-over water after washing clothes is so safe, that it can be used to water plants as well. This way you avoid wastage as well.
What do we love?
• Does not contain SLS, phosphate, bleach, petrochemicals or any such harmful ingredients
• The packaging is all-natural as well
• Made from natural ingredients like sodium bicarbonate, sodium carbonate, sodium borate, rock salt, soap flakes, and lime essential oil
Where to buy?
You can buy it from mittise.com and amazon.in
These detergents will make sure that you do not 'deter' from the cause of saving the planet!
Like & Follow ThinkRight.me on Facebook, Instagram, Twitter and Telegram to stay connected.