For some people, books are more than just a couple hundred pages stuck together. It's an escape from a tiring day, it makes you laugh, cry, learn and grow. It's the entire world summed up which can be held in both your hands. Any book lover wants their favorite titles right where they can see them, on their bookshelves. All intriguing books comply with similar well known facts, they require specific care to keep up with their condition and structure. Libraries and galleries have idealized the art of book protection.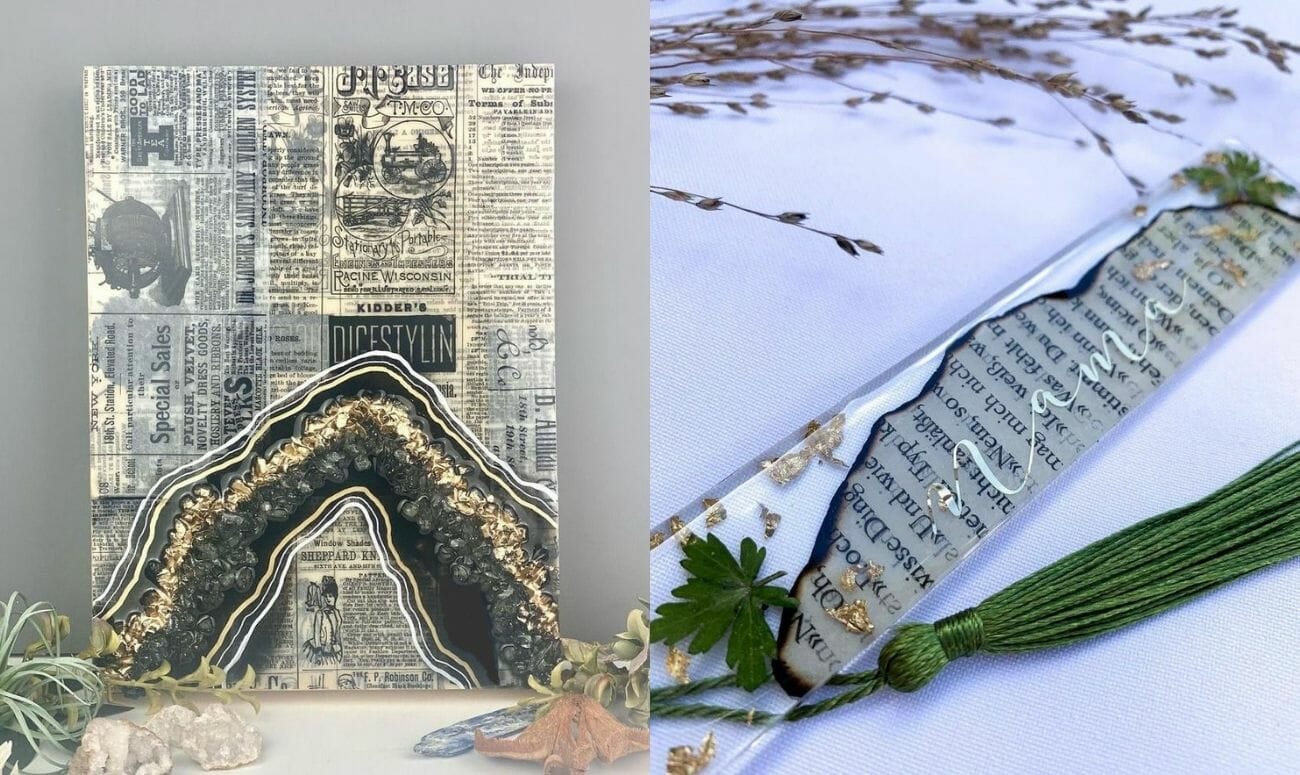 Unfortunately, sometimes life has other plans for our paperbacks. Multiple moves, temporary living situations, a lack of space or storage, or just sheer volume might require you to pack them up from time to time. If that's the case, don't make rookie mistakes that might result in your favorite reads getting warped or destroyed—here's how to store books properly, both on and off the bookshelf.
Ways to restructure your old books and tables
One of the best ways to preserve a few book leaves which you don't want to throw away as the book is precious to you is to turn it into a beautiful bookmark or a notebook cover. That way it's always in front of your eyes. If you're lucky enough to have the space, here's the right way to preserve books. Turn it into a coffee table, the most beautiful way to preserve your old books without destroying them or by selling them by weight. Resin can help one preserve their books like never before. With the use of resin and wood one can repurpose old books and create tables.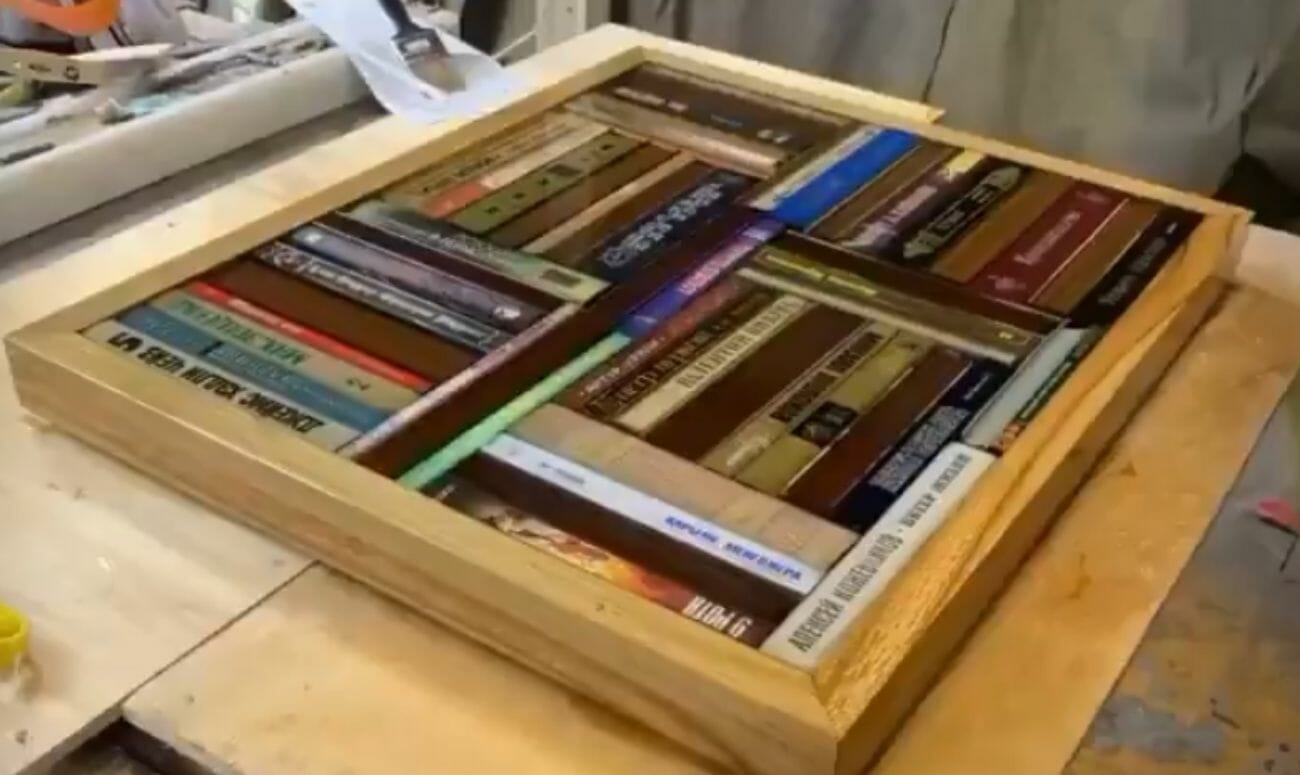 One can turn an old wooden table into a work of art by covering it with pages from the books you want to discard or destroy. By using old wooden furniture with pages we are also helping to sustain the environment for future generations. Reduces the amount of waste that will need to be recycled or sent to landfills or burnt. Using resin and lamination techniques, one can transform their old books into a gorgeous bedside table for a reading lamp.
By discarding the books we are putting a burden on the environment instead of restoring and converting into a piece of art. We are not just beautifying our living and work places but we are saving the planet too. Resin as a material is environmentally friendly and doesn't pose a threat to the environment. Resin is made from recyclables and is recyclable itself. It's also meant to be extremely durable, so it lasts a long life before having to be recycled, and harms absolutely no natural resources.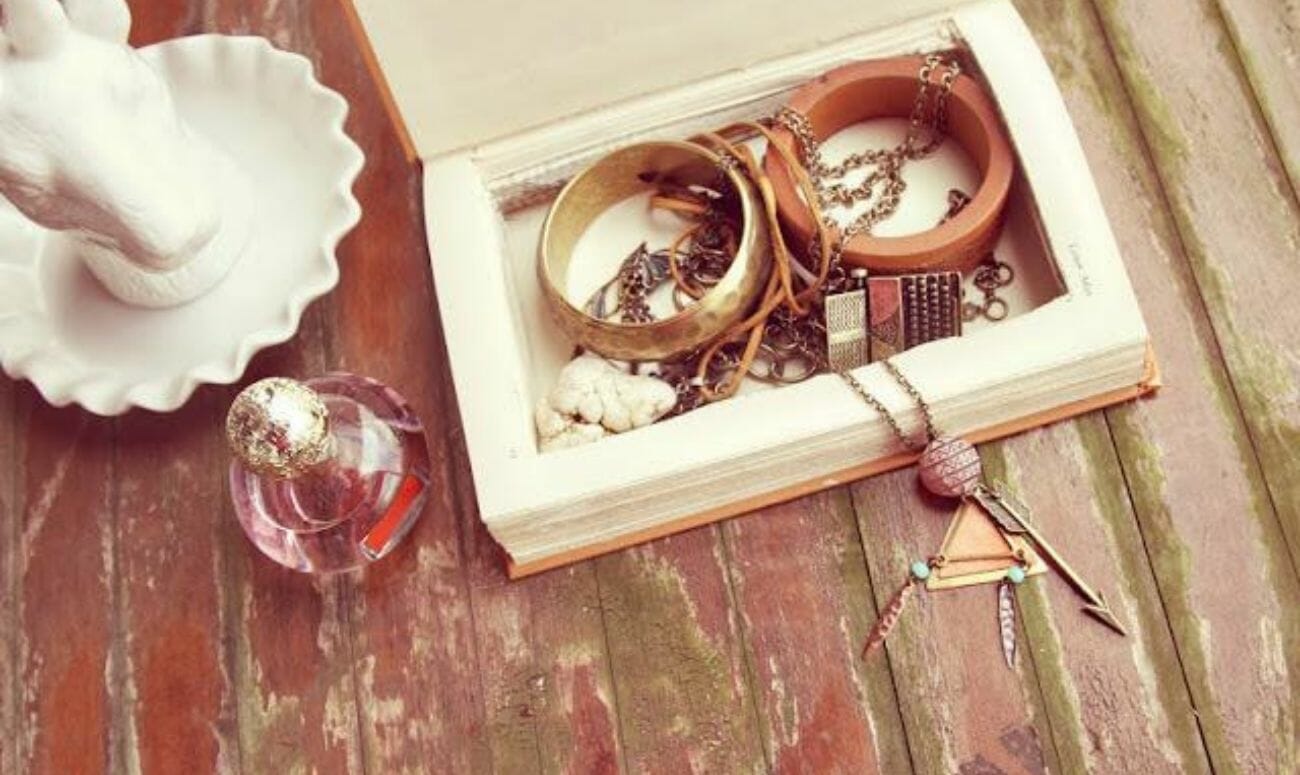 Hollowing out the center of an old book and sealing it with a layer of resin it will make a beautiful looking jewelry box. Resin can be incorporated with books, pages from the books or using the covers of the books and beautiful pieces of art can be created with it. Like coffee tables, center tables, bedside tables, frames, wall art, jewelry boxes and much more. Introducing some resin or epoxy to your homes can truly levitate the vibe of your living spaces. The smooth and lustrous finish of the resin delivers a clean and cutting edge look that is sure to impress anyone whom you invite over.
The next time you think of remodeling or adding some life to dull or mundane niches in your living spaces, you know resin is here to save you!
About Madhavi Adalja:
With a degree in Commercial Art and a passion for all things bright and beautiful, she creates gorgeous objects that pay tribute to the natural world reminding us to slow down and helping us reconnect with ourselves.
Her acrylic paintings on canvas look way beyond the obvious while looking past the obvious, with a keen observation and engagement of the subject. Her ability lies in seeing beyond the distraction of the noticeable to capture the unique self. Her distinctive style captures portraits of pets and people.
She loves to make the magic happen and her Acrylic Pouring Art creations are just that – Pure Magic! It is an incredible mix of colors where the textures and shapes are developed from the pouring of paint. The art itself is stunningly beautiful, and all the complexity and variation in the painting is created through only paint. Madhavi creates beautiful one-of-a-kind resin art masterpieces like wall art, tables, coasters, backsplashes, trays, and lots more, that can add to the beauty of any surrounding.
The hottest trend in interiors currently, resin is a trending material, popular for its glossiness and unique mix of colors, and its ability to be applied to various surfaces such as: wood, canvas, metal and more. The use of resin, glitter, decorative stones and even real crystals and minerals to natural geodes create enchanting resin geodes. Her creations hold a meaning that encourages harmony and creativity from a philosophical viewpoint. She brings the elegance of rivers into your living room with her unique river tables, that are made by cutting a slab of wood down the middle and then placing the outer characterful edges of the tree in the middle. This 'valley' is then filled with epoxy resin that can be clear, blue, or any colour you wish. The finished river table looks as though a river is flowing through a valley.
Madhavi is an animal lover and she epitomizes her love for these furry creatures by designing stylish, pet-friendly furniture for the favourite member of your family – your pet! She dabbles in designing eclectic interiors for friends and family with her beautiful balancing act of style and design aesthetics, meeting expectations (or usually exceeding them!) with authentic and vibrant results. She specializes in exclusive embroidery designs for furnishings adding that bespoke flair to your décor.
To know more about Madhvi Adalja, visit Instagram & her website for your reference.
Read more: How Can Fragrance Help You Relax & Best Essential Oils For Stress & Anxiety
Like & Follow ThinkRight.me on Facebook, Instagram, Twitter, and Telegram to stay connected.