Come winter, one can see earthenware pots tied high up on date palm trees to collect the sweet first flush of juice from the plant. At the crack of dawn, the next day, before the sun is up, the pots are taken down. The juice is either drunk when fresh, fermented and turned into a mild alcoholic drink called tari, or cooked over wood or coal fires to make richly sweet jaggery or nolen gur.
Nolen gur, notun gur or khajur gur is date palm jaggery that has a richer and deeper flavour than sugarcane jaggery. It is available for only a few months of each year, so Bengali homes stock up on the prized ingredient and use it sparingly in the most favored desserts such as this one. It is available in two forms as jhola gur, a honey-like liquid that can be poured over desserts, luchi and even bread; and patali, solid blocks of jaggery which can be preserved for several months. In winter, the smoky jaggery is used to flavour every traditional sweet from sondesh to payesh. 
Nolen gur has a sticky and gooey texture, and a nutty, smoky caramel flavour. It has a distinctive dark brown colour that gives a brown hue to sweets made from it. The sweet and soothing aroma of nolen gur delicacies makes them the most anticipated winter desserts of Bengal.
Nolen Gur Rosogolla
Ingredients:
1 litre full fat milk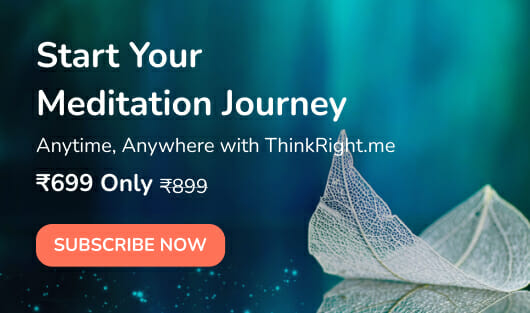 2 teaspoons lime juice
½ cup date palm jaggery
½ cup sugar
4 cups water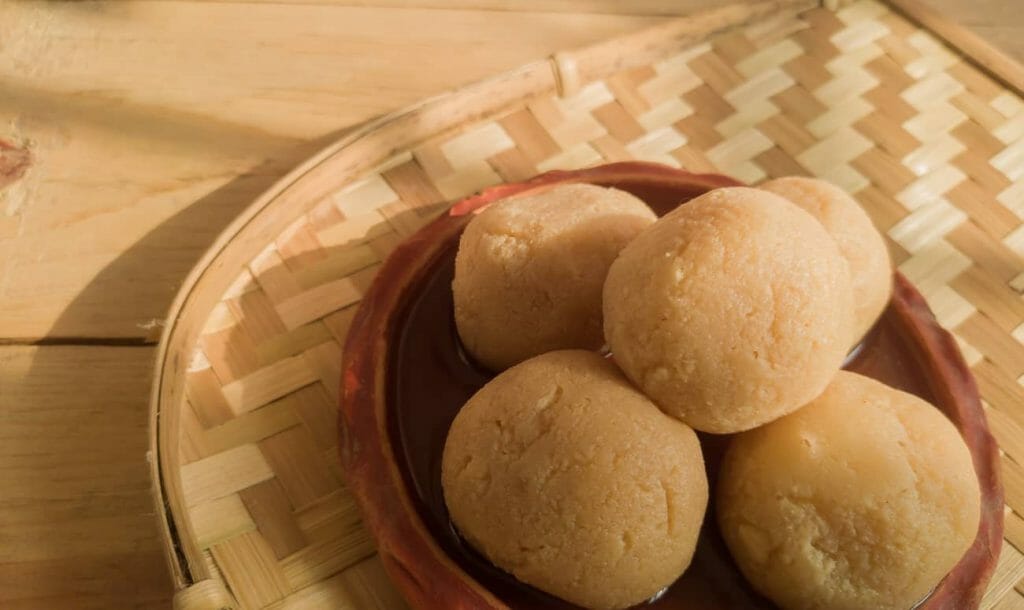 Method:
For the rosogolla, bring the milk to a boil in a pan over medium heat, stirring occasionally. When the milk begins to boil, add the lime juice and stir the milk to curdle it.
When all the milk has curdled and the milk solids have separated completely, strain through a cheesecloth to drain away the whey. Tie the cheesecloth into a bundle and refresh the chhena with ice water. Squeeze tightly to remove the excess moisture.
Transfer the prepared chhena to a work surface and knead the mixture until it comes together into a smooth soft dough.
To shape the rosogollas, divide the dough into marble-sized portions and shape each portion into a ball.
For the jaggery-sugar syrup, combine the jaggery, sugar and water in a heavy-bottomed pan and bring the mixture to a boil. Cook until the jaggery and sugar dissolve. Remove any dirt that floats on the top.
Drop the rosogollas into the jaggery-sugar syrup and cook, covered, on medium heat for 10 minutes. Gently stir the rosogollas and simmer for another 5–7 minutes on low heat until they start floating and have doubled in size. Remove from heat and let them cool in the syrup.
Refrigerate the rosogollas for 2 hours and serve chilled.
Nolen Gur Payesh
Ingredients:
1 cup short-grain rice, soaked for 30 minutes
4 cups whole milk
1 cup crushed nolen gur
2 tablespoons coarsely chopped mixed nuts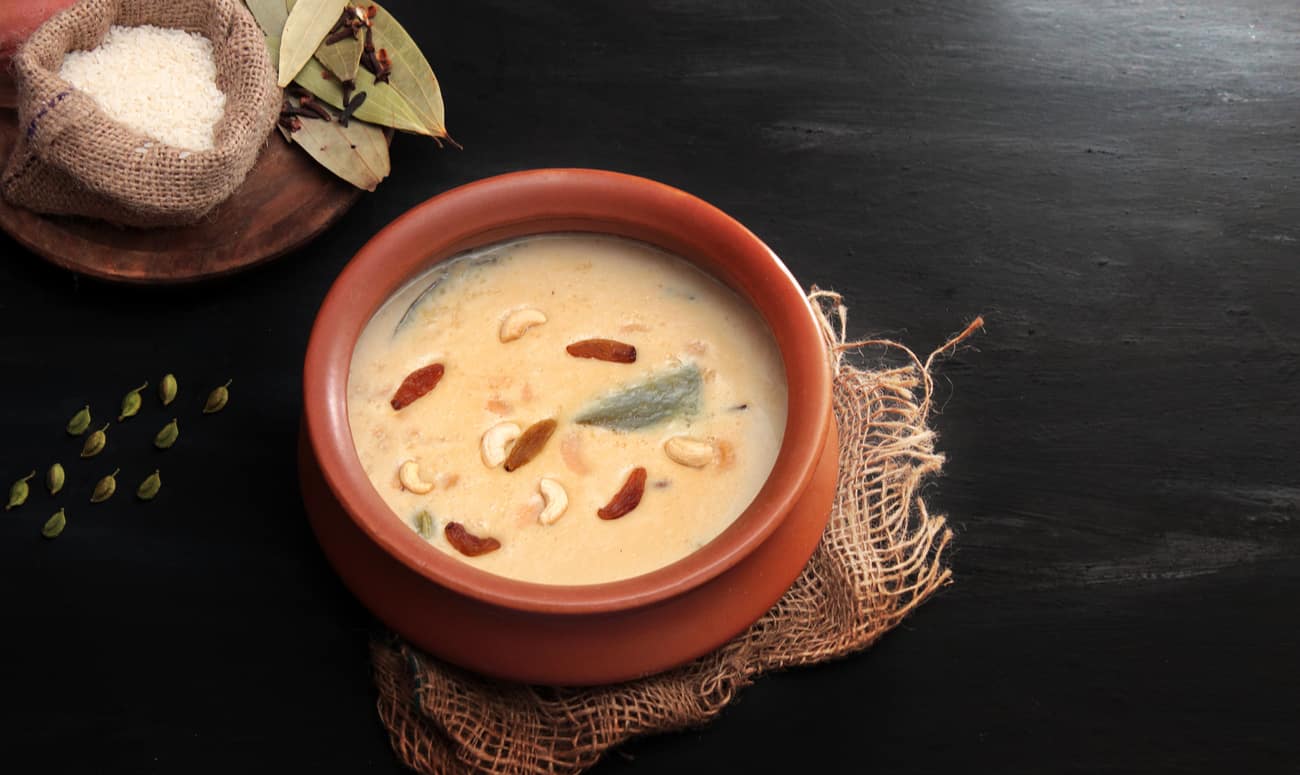 Method:
Drain the rice and spread it out on a kitchen towel to dry.
Heat the milk in a heavy-bottomed pan over medium heat, stirring occasionally, until the milk comes to a boil. Slowly add the rice and cook on low heat, stirring continuously, for 8–10 minutes. Continue to cook on low heat until the rice is cooked through and the mixture has thickened.
Remove from heat and add the date jaggery. Mix well until the jaggery dissolves completely.
Garnish with chopped nuts and serve warm.
Dr. Deepali Kampani is a digital content specialist who weaves health and food through her pen.
Read more: A Beginners Guide To Veganism
Like & Follow ThinkRight.me on Facebook, Instagram, Twitter, and Telegram to stay connected.