Sneha Desai has been a student of yoga since 2004 and has obtained her RYS 400 Hours TTC under the guidance of her mentor Shilpa Ghatalia, at Yogshakti, Kuala Lumpur in 2013, which was an absolute life transforming experience for her. Since then she has never looked back. She has found her forte in Yin and Yang Yoga & has been teaching the same in her homeland, Mumbai, India since 2014. A rare form of yoga being practiced there, she soon started spreading the teachings of Yin, which was very well received by her students, some of whom are still continuing with her till date.
Yin has allowed her to help people sync their mind & body to obtain mindfulness. Along with the journey of Yin, she also introduced Integrative Yoga, Restorative & Yoga Nidra, which helped her students to grow deeper in their practice. She believes in connecting with nature while being amidst it. She's also a co-founder of SkiD O2, a yoga accessories brand.
In 2019 she has added the knowledge of Aerial to her practice. Her knowledge of correct breathing techniques through Yoga combined with Aerial on the hammock has been a very enriching experience for her students.
We got in to a conversation with her to understand more about Ying and Yang yoga practice, here's what she said.
ThinkRight.Me: How did Yoga, especially Yin and Yang Yoga become a part of your lifestyle? And how does it differ from the other Yoga practices?
Sneha Desai: I went to Kuala Lampur to my aunts place for a holiday and she happened to have a Teachers Traing course(TTC) in yoga starting the same day, I decided to join it. The training started to become fun and I started to love the different forms of yoga every week till I got introduced to Yin & Yang Yoga.
It helped me calm my mind & body where I could feel the difference in my flexibility.
That's when I decided I would love to teach Yin back at home where people get stressed for the smallest things happening in their regular lives.
The asana are very similar to any other form of yoga but we hold the posture for almost 5-7 mins each, where we learn how to control our breath, thoughts & learn how to let go, which so many of us can't do.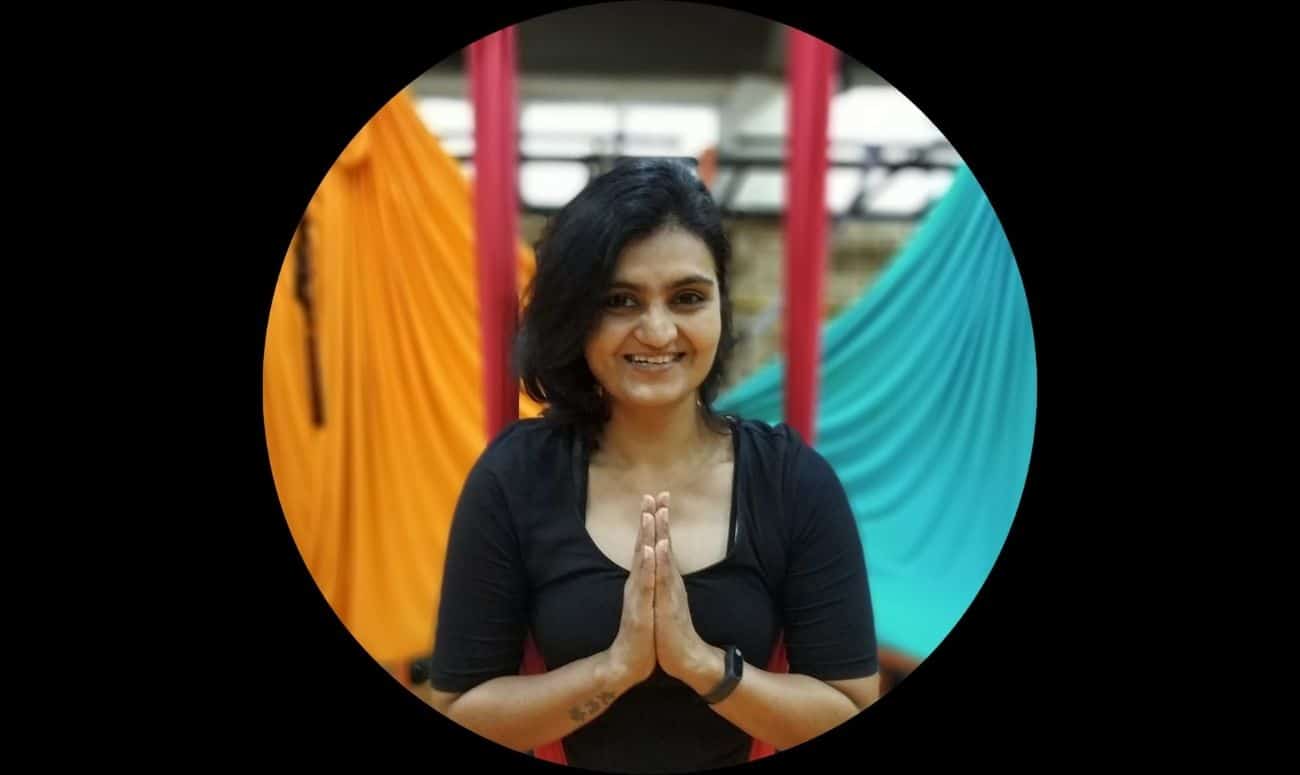 TRM: Did your interest in Yoga and sharing it with others prompt you to move back to India? And how has the change affected you and your practice?
SD: Coming back to India I realised there was a yoga instructor in every alternate lane, which made it quite a challenge for me to introduce something like Yin which was a slow form of yoga in a busy place like Mumbai.
I took 3 months to get a group of people in a near by gym who loved the form, and word of mouth helped getting more students.
The journey for Yin started off in a great way making the form very famous for all age groups. I started yoga with kids, who experienced the difference in their focus level in studies, similarly people from the corporate world realised the stress release in every class, and the demand increased for the classes from thrice a week to everyday.
TRM: What motivated you to co-found SkiD O2? And as a co-founder what does a typical day look like for you? Any specific mindfulness activities that you follow to ensure you give your hundred percent to the day?
SD: In the yoga world I'm known as SD and my partner Kinjal as KI that's where the name SkiD came from.
Kinjal's hunt for a yoga bag began, as she wanted to come cycling to the yoga class at the beach where I used to teach. After the unsatisfactory hunt got over, she ripped off one of her old pants & made a double strap yoga bag, which made it convenient for her to cycle to the class. She came to me and asked if I could design a bag which could be scaled into a new business offering this unique product to the world. Having been in Yoga, and from the fashion designing background, I immediately asked her to join hands with me & that's where SkiD O2 was born.
Our similar thinking helped us grow our business to a beautiful level, which was appreciated by many Yogis.
Whenever we start a new production, a new design, it does consume all our weekends, as both of us are busy with our main line of work during weekdays. When we sit to design, we think of the possibilities of the design structure of the bag, with its colours & prints mindfully.
My day begins with yoga and ends with the bags. The combination of both help me rise in both yoga and the business of bags.
TRM: You host a lot of Yoga retreats in various outdoor locations, how is participating in a Yoga retreat different from daily Yoga practice?
SD: Yoga retreats are meant to RE-TREAT yourself by connecting with the inner you.
In Yoga retreat we practice yoga with fun, mindfulness and learn a lot instead of morning just one hour a day, we
practice almost 9 hours a day. We start at 5a.m. with meditation & breathing till almost 9:30 p.m. along with Bhakti yoga which allows our mind relax before we sleep.
We do bhakti yoga by singing along with the guitar, which makes all of us go in a trance mode disconnecting ourselves with the outside world.
Practicing yoga in nature gives more benefits for the internal body than just the external body. It helps us rejuvenate, reconnect, de-stress ourselves.
Meeting new people with similar liking for yoga, helps us to reconnect with our inner self, that we've forgotten in our busy lives.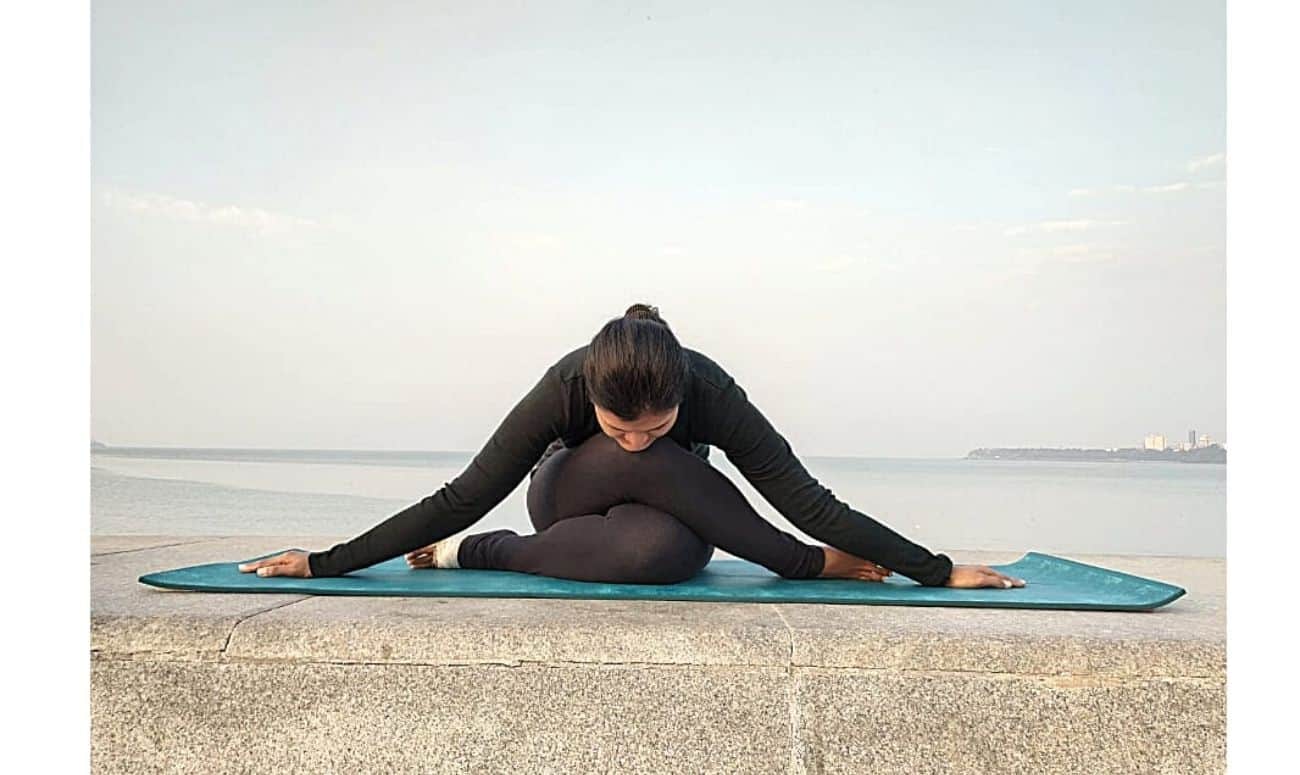 TRM: The pandemic has changed the way you conduct your classes from offline to online, how has it affected your practice? Can you also share your thoughts on how one can maintain their routine even while participating online?
SD: Due to the pandemic everything has become digital. For me the online classes have been a wonderful experience spreading my knowledge of yoga to another level. I have had online classes from day one of the lockdown on 23rd March 2020 and going on as yet making me grow in my teaching and share the knowledge of yoga globally.
I got to learn the teachers training course (TTC) online under my aunt, my mentor, which would have been difficult for me otherwise, if I had to go back to Kuala Lumpur leaving my classes back in India.
Learning the new techniques online in the TTC helped me to share all of it with my students, who could see the benefits of the new techniques & concepts.
For me this pandemic has been an advantage to learn and teach Globally, meeting new people all over. I started teaching personal classes for people with medical issues and pregnant women, who were miles away, whom I never
met, and yet they've become an important part of my life.
We have three batches for group classes everyday, where we have some students who attend twice a day, (morning and evening) and all of them have made yoga a part of of their daily routine.
TRM: What will be your advice to those who are starting out on their Yoga journey, specifically for those who are looking at practicing Yin and Yang Yoga?
SD: Yoga journey cannot be decided, cannot be planned, it has to come to you. Connecting to a perfect trainer is very important to understand, trust and grow. Yin and Yang yoga is a form of meditation, where we allow the mind and body to let go of all the pain and thoughts.
People who have experienced Yin will understand the lightness in the mind and body.
I train new teachers to grow the love for Yin all over.
By the grace of God, I have got wonderful teachers who work like a Yin family.
TRM: 5 things that you suggest everyone should do every day to maintain their emotional and physical wellbeing.
SD: 5 things one should do is:
1- Believe in yourself for others to believe in you.
2- Respect others to get respect
3- Try and meditate at any given time to see the answers or work getting done with ease.
4- Trust yourself & others
5- Always be thankful to your parents, teachers & anyone who has guided you in your journey of life.
Read more: Indian Women Athletes Shine At The Olympics
Like & Follow ThinkRight.me on Facebook, Instagram, Twitter, and Telegram to stay connected