With International Yoga Day around the corner, what better way would be to celebrate it than to spend some time with famous yoga experts and get some necessary insight into the practice through webinars?
The world has opened its arm to the practice of yoga and we are going to take it a notch higher with educational and mindful webinars by Pooja Nidadavolu, BK Shivani, Natasha DS, and Vidisha Kaushal.
The webinars are mentioned below:-
9:00 AM – 10:00 AM, 18th June
Yoga to Release Tension by Pooja Nidadavolu
Gear up for this live yoga session and a question-answer session where you can ask all your doubts with Pooja. This webinar is going to focus on yoga sequences to release tension and unlock deep hip opening.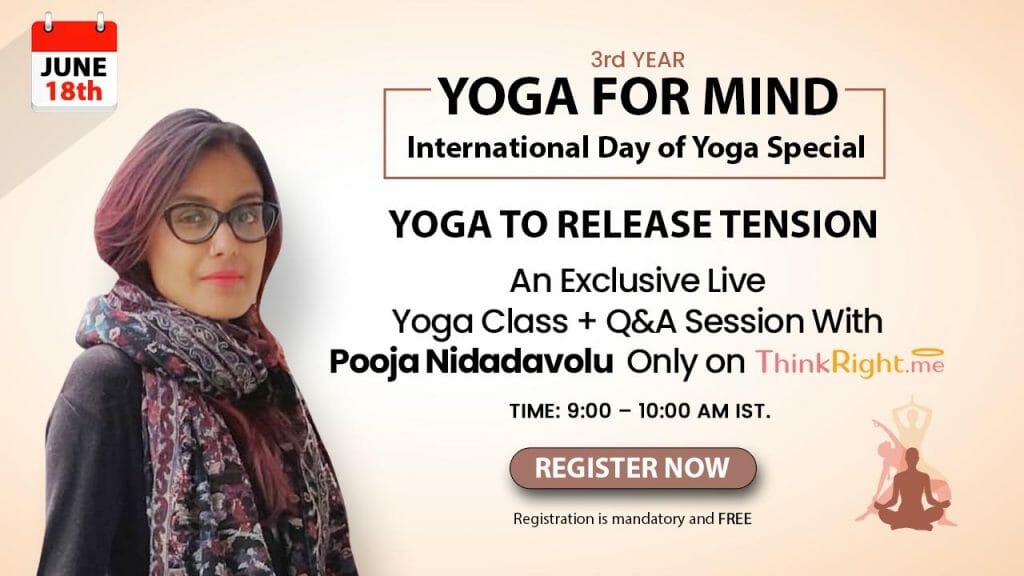 3:00 PM – 4:00 PM, 18th June
Strengthen Your Inner Self with Yoga with BK Shivani
An exclusive session with BK Shivani which you must attend to understand yourself, your mind, and your body better.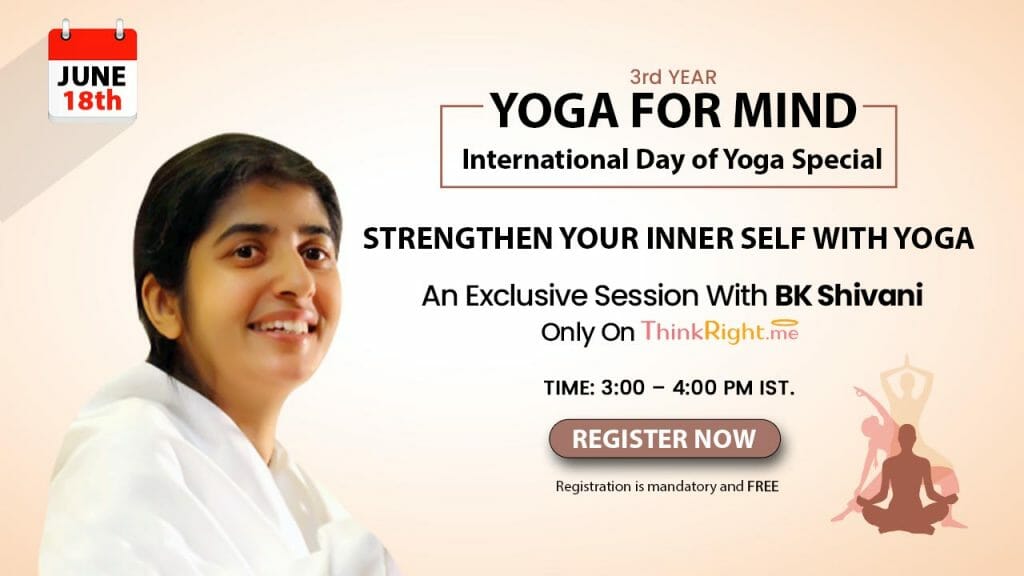 10:30 AM – 11:30 AM, 19th June
Mindfulness and City Life with Natasha DS
This webinar is going to teach you to adopt mindfulness through meditation to overcome modern city life stress with Natasha DS.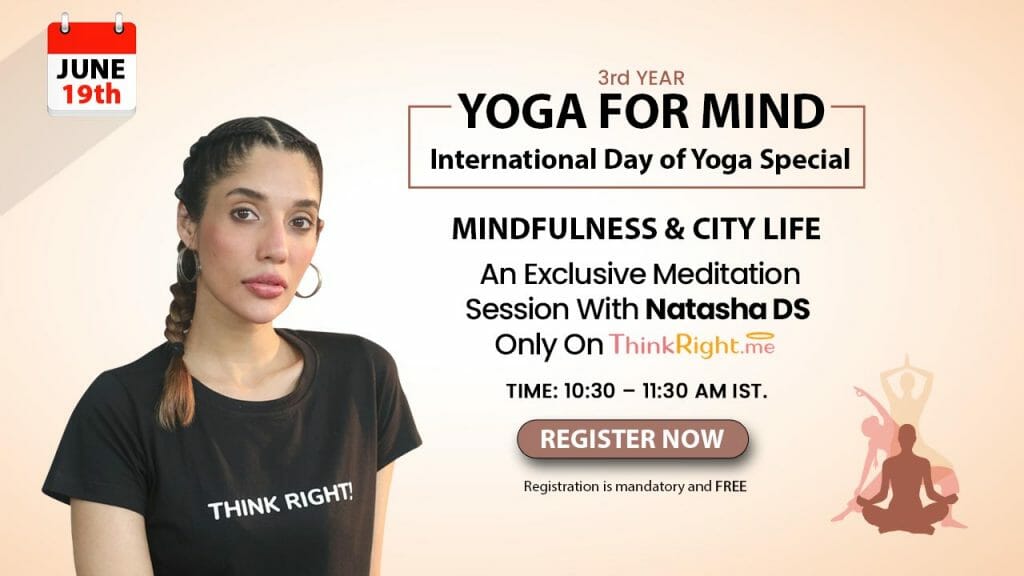 5:30 PM – 6:30 PM, 19th June
Vibrational Balance with Vidisha Kaushal
An exclusive sound healing and Q&A session with Vidisha Kaushal where she will have a calming sound healing session to wind down from the stress of the day.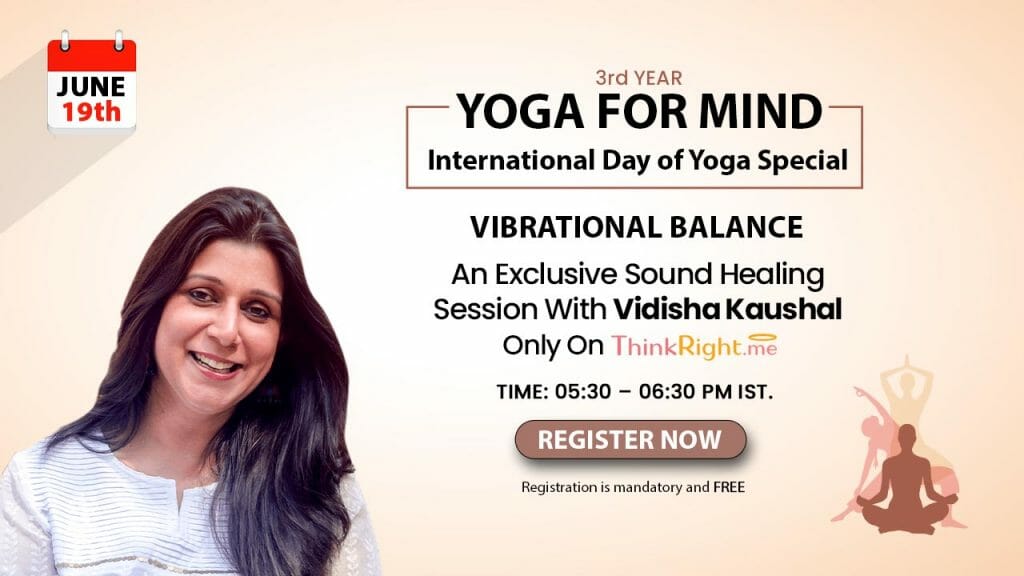 All the above-mentioned webinars are absolutely free of cost.
Registration for all the events is mandatory. You can register here.
Read more: Simple & Effective Online Yoga Courses To Improve Overall Wellbeing
Like & Follow ThinkRight.me on Facebook, Instagram, Twitter, and Telegram to stay connected.