We believe that your thoughts impact your life on various levels. Every thought you create influences your feelings and actions. And thus, a positive thought is a beginning that will eventually reprogram your mind to think right, do right and live right. To help you embrace mindfulness, we have 7 Masters and Guides on board, namely Tyagi Shurjo, Lucía Garcia Giurgi, Behzad Randeria, Mona Doctor, Vatsal Doctor Gregory, Cocoon and Vidisha Kaushal.
Meet Vidisha Kaushal
These masters and guides steer users on their journey of well-being and mindfulness encompassing varied everyday aspects of life. One of the first few masters to join our TRM family was Vidisha Kaushal, a Life Coach & Sound Healing Expert.
Vidisha Kaushal, an expert in Sound Healing, says that she was always a 'closeted spiritual being' and had the quest to explore the world of spiritual energy and expansion with a constant thirst to discover the deeper truths. It was in 2012, when she had a brush with Bell's Palsy (facial paralysis) that she truly dived deep into the world of energy and healing. Here's Vidisha Kaushal's Guided Meditation on 'How To Cope With Exam Stress':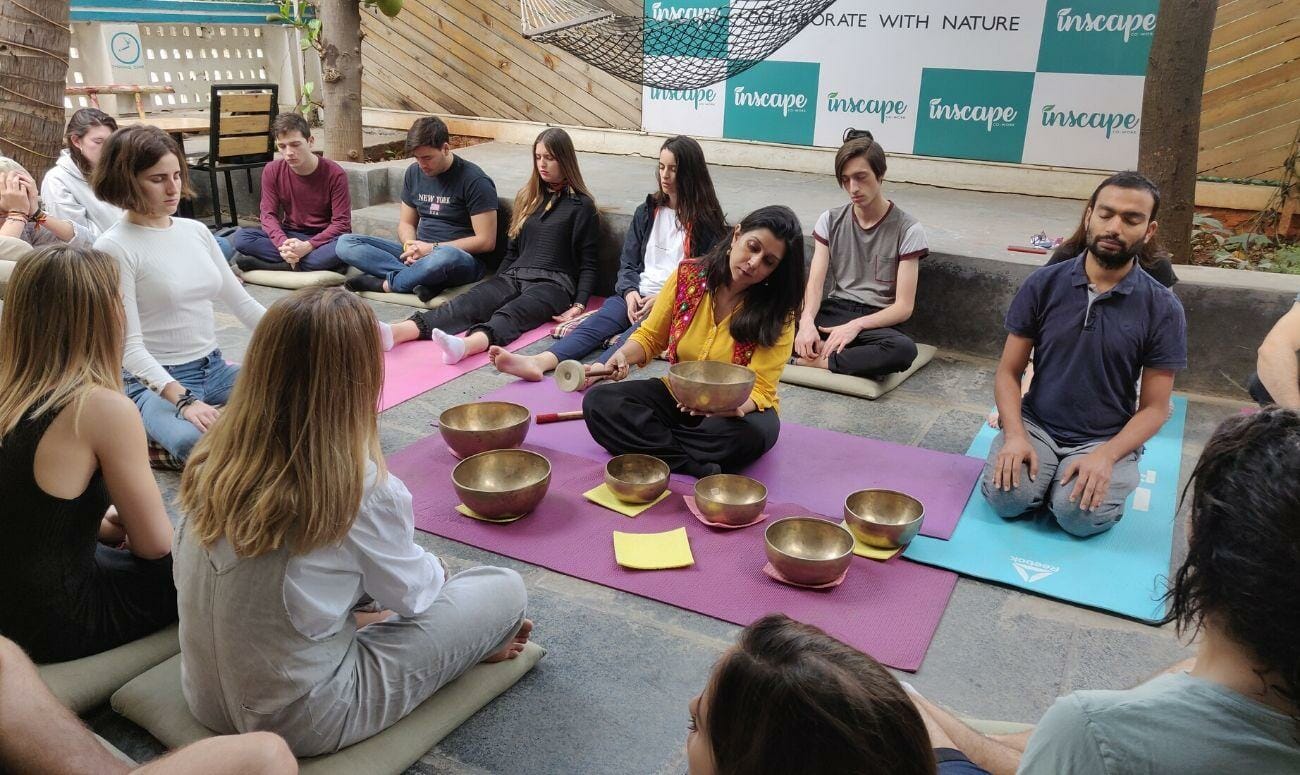 "Mindfulness and meditation changed my life profoundly. In the beginning, I started realising how many emotions and memories were suppressed within me because we are usually conditioned to 'brave' it out and emotions are considered a sign of weakness. The process of allowing these energies to get released through meditation was deeply cathartic and cleansing."
How Is Sound Healing Helpful?
Sound Healing is an effective way to relax which is based on science and works at a cellular level. It benefits adults, children, the differently abled, and even plants and animals. She says, "In fact, indigenous societies all over the world have traditionally used sound healing in various forms such as drumming, chanting, singing, hand-clapping, bells, dancing etc since the beginning of time."
When asked about things people can do to relax after a long day, she had five fixed formulas – to unplug, write and maintain a journal, unwind with music, spend time in nature, and meditate. She believes that these practices will recharge our minds and bodies after a long day.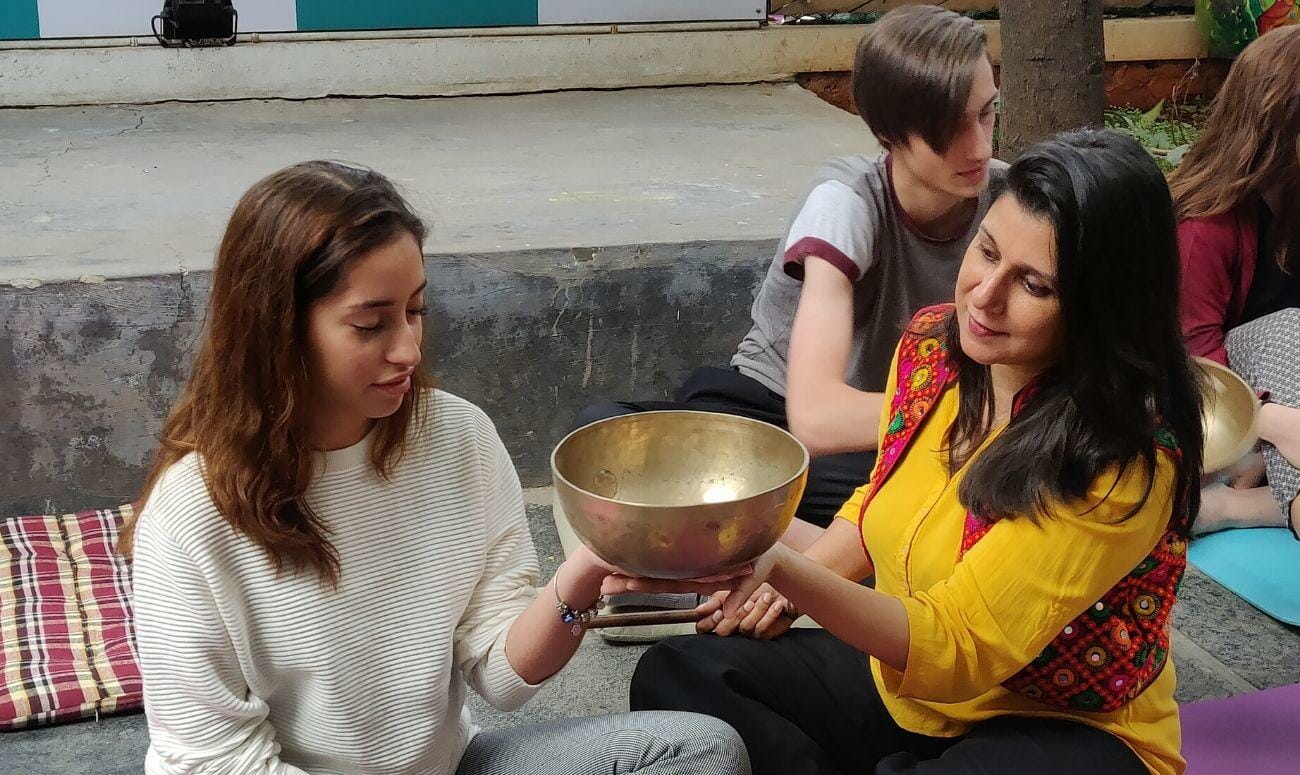 But what about the times when you have a hectic day planned ahead? Vidisha has a fix for that too. She recommends starting the day on a positive note, "It is important that we give ourselves the right energetic charge in the morning once we wake up".
How Do Our Thoughts Define Us?
She also pays emphasis on transforming our thoughts and feels that "so many people base their professional and personal worth on their busyness without noticing the negative impact this has on their mind, body and professional success." Instead one should try shifting to a better thought such as "I am at ease. I have time to do whatever I set my mind to."
In addition, one should also practice meditation and mindfulness, be kind to one's own body by taking care of it in every way, and have physical, digital, and mental de-cluttering.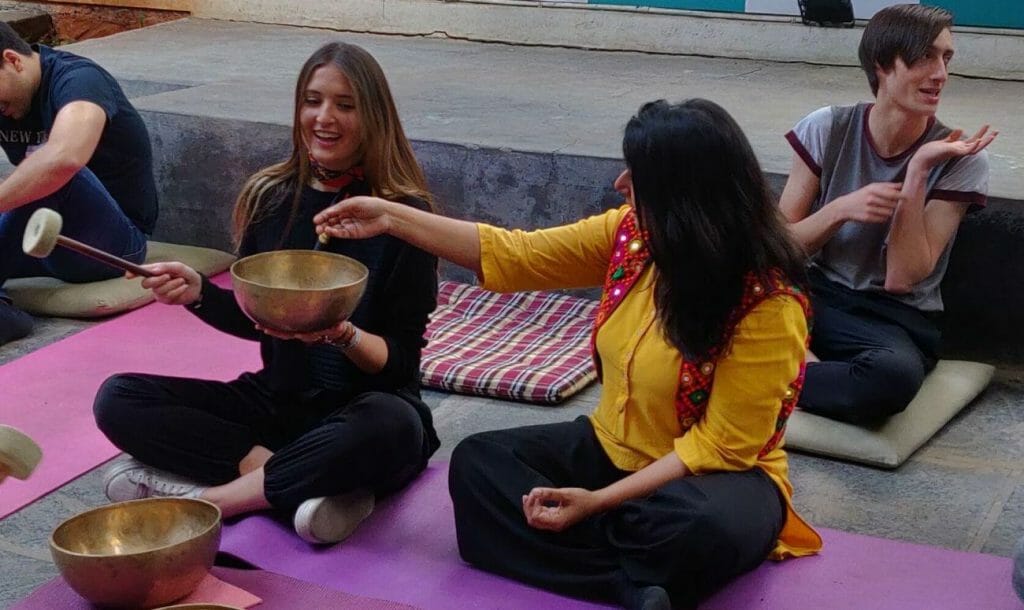 She upholds the truth that mindfulness and holistic living thrive together, and ultimately everything boils down to one thing – making choices that are in awareness.
She owes a lot to meditation, and tells us, "Through Mindfulness, I began the journey of dissolving suffering, judgment and resistance. I started accepting myself and life without pre-conditions.  Bliss without any ifs and buts! And that is what I continue to share with everyone through my work."
Experience this sound healing session with Vidisha Kaushal below.
ThinkRight is now available on Telegram. For handpicked stories every day, subscribe to us on Telegram
Read more: The Best Of 2022: 10 Lessons We're Carrying With Us To 2023 
Like & Follow ThinkRight.me on Facebook, Instagram, Twitter, Pinterest and Telegram to stay connected.