The bathroom may be the smallest room in your home but it can be a pit of waste if you're not mindful of it. From razors and shampoo and conditioner bottles to dispensers and soap dishes, there's plastic almost everywhere and trying to eliminate it can seem like a task. But as the list goes on and the trash piles up, the alarming rate at which you're consuming plastic can be a decision to reconsider.
Switching to zero waste isn't an easy feat but that being said, there's no way you can't reduce your waste consumption. With small, doable steps, one day at a time, you can go a long way and trust us, it's actually kind of fun.
Don't believe us? Take a look at these 10 zero-waste alternatives that you can use in your bathroom routine.
1. DIY lotion
We're sure you've seen the tutorial a million times, if not on YouTube but on Instagram for sure. But the good thing about these homemade lotions is that they can all meet your personal rules of sustainability while being the best formula that your skin could ask for. After all, you're the creator and the customer.
Before you go on to experiment with a DIY lotion for your bathroom routine, make sure to research ingredients that suit your skin type and always do a patch test before using.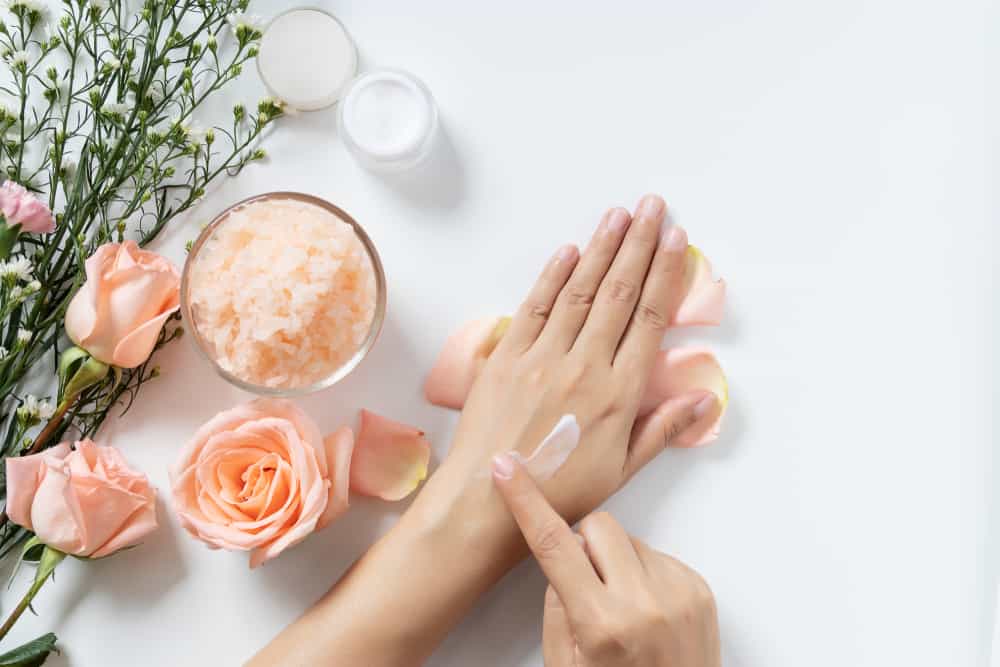 2. Silk dental floss
If you've ever participated in a beach cleanup, you'll realise how difficult it is for handheld, single-use floss to disintegrate. Switching to silk dental floss that's 100% sustainable and made with compostable silk can be a great alternative without compromising on your dental health.
3. Bamboo or recyclable toothbrush
We prefer bamboo toothbrushes over plastic ones as they come in cardboard packaging and can easily be recycled once their life is over. They also come with bamboo bristles or charcoal-activated bristles which are a better alternative to the plastic bristles we've normally been using.
4. Plastic-free soap bars
While you may already be purchasing soap bars, having plastic packaging adorned around them contributes to your waste consumption. Instead, make it a point to consciously choose a soap bar that comes in a simple paper bag or box that can be recycled.
5. Menstrual cups or underwear
Shark week may be the most dreadful week of your month but that doesn't mean that the environment should dread the aftermath of it. Using single-use pads, tampons and liners can be detrimental to the environment. To eliminate your bathroom waste completely, consider switching to a silicone menstrual cup or period underwear. It may take a while to adjust but the investment lasts longer and saves you a lot of money that you would otherwise spend on endless pads.
6. Stainless steel razors
If you're looking at a plastic-free bath routine then how can we not consider stainless steel razors? Not only are they long-lasting and totally plastic-free, but some also come with switchable blades that you can throw out once done.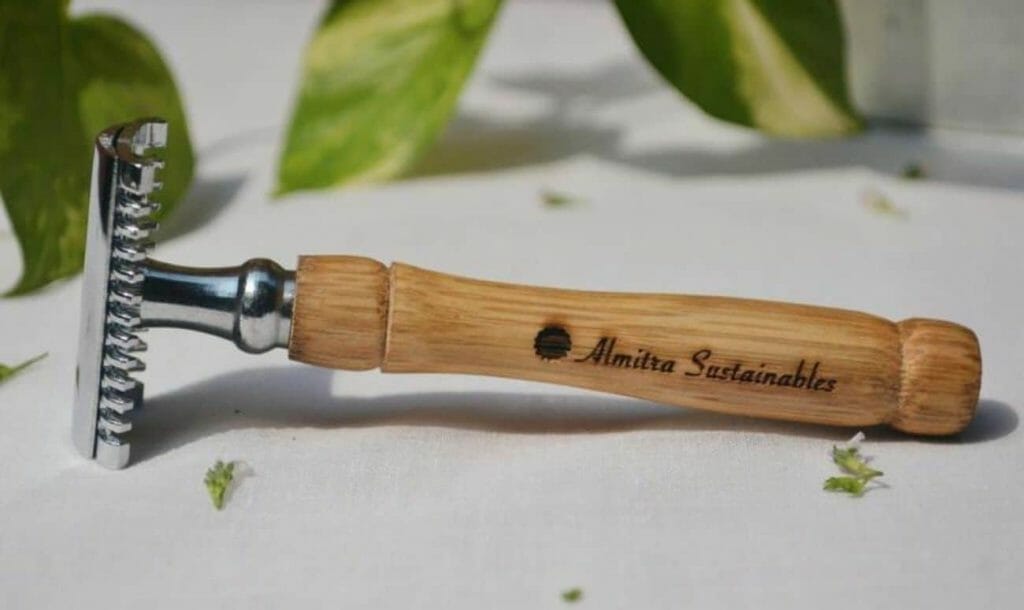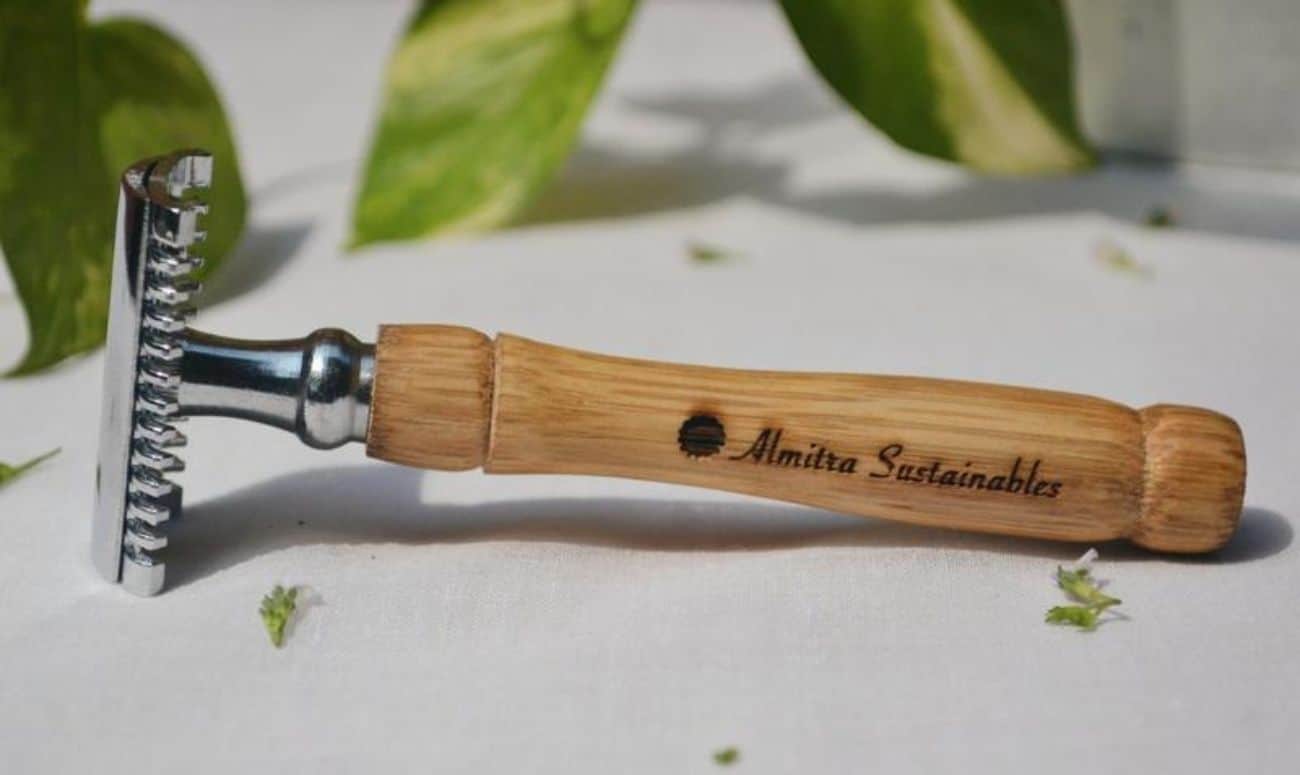 7. Shampoo & conditioner bars
Just like you ditched the plastic body wash bottle for a soap bar, throw out the shampoo and conditioner bottles for bars. They're eco-friendly, plastic-free and they outlast standard shampoos! That looks like a win-win to us.
8. Toothpowder
Zero waste toothpowders come in sustainable jars that can be reused once the product is over. The last thing we'd want is for our dental health to deteriorate. And to ensure that our health is at its best, switching to toothpowder can be a mild and non-abrasive alternative.
9. Deodorant
Switching to a natural deodorant can seem like a huge step but hear us out. While we have nothing against cosmetic deodorants except for the fact that they come wrapped in plastic, switching to a natural deodorant can be better for your health since you control what you're applying to your body.
10. Recycled toilet paper
Regular-use toilet paper always comes wrapped in a layer of plastic. TP made with eco-friendly materials like recycled paper or bamboo are amazing sustainable alternatives. And if you're not big on toilet paper then the classic, old bidet is your best bet.
Read more: 8 Sustainable And Natural Beauty Brands To Try Out
Like & Follow ThinkRight.me on Facebook, Instagram, Twitter, and Telegram to stay connected.