Over 60 years ago, Ashwini Malhotra's father Satpal Malhotra with his two younger brothers started a brand called Weikfield in a small room in Pune, never even imagining that it will become a household phenomenon with a turnover of over Rs. 300 Crores. In fact, the company is one of the first to introduce a "Made in India" custard powder.
Today, Ashwini Malhotra steers the ship as the Vice Chairman & MD, Weikfield, Pvt Ltd., being a second-generation entrepreneur leading the company towards an eco-conscious future with an organic and all-natural brand called 'Eco Valley'. ThinkRight.me speaks with this gentleman on how he is helming the brand with future-forward offerings catered to a constantly evolving, mindful audience that's becoming more conscious of their health and lifestyle.
ThinkRight.me: How did Eco Valley get started? What was the inspiration behind the brand?
Ashwini Malhotra (AM): The journey of the 'Eco Valley' brand started in the year 1996 with our fresh mushroom business. One of Weikfield's corporate values has always been to manufacture and market 100% vegetarian products since its inception. Our consumer understanding indicated that the need for protein and meat equivalent products was an unmet need for vegetarians. While fresh mushrooms fulfilled both these needs, there were supply and perception issues. We started a fresh mushroom growing facility near Pune in 1996, one of the very few large-scale high-tech agri projects in those days.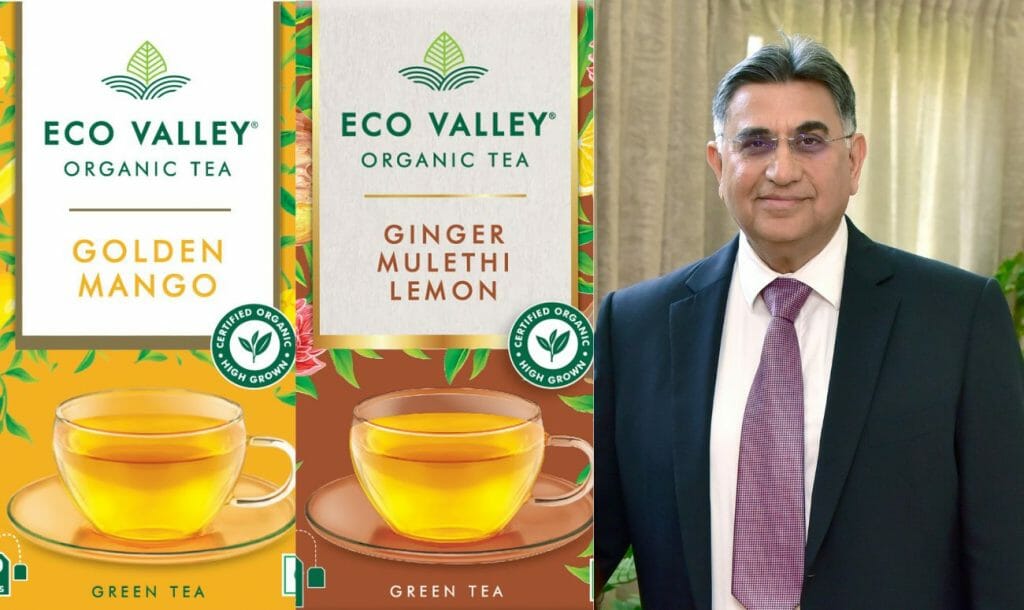 Initially, our mushrooms were sold under the brand "Weikfield." However, realizing the potential for health and wellness products, this business was brought under the new brand 'Eco Valley' – capturing the essence of an eco-friendly, sustainable, and healthier lifestyle with a plan to launch more products under this brand later. In 2013, we launched a range of Organic Green Teas under' Eco Valley' and then we went on to add oats and herbal infusions into this brand's portfolio.
While Weikfield plays a role in making everyday moments special by offering a range of delicious food & dessert options like Custard Powder, Cornflour, Baking Powder, Cocoa, and Pasta; we want to be much more than just a manufacturer of western desserts and bakery products. The brand 'Eco Valley' aspires to become the health partner for our consumers and aims to strengthen our position in the healthy foods and immunity-boosting products segment. This inspiration comes from a direct understanding of today's consumer's evolving focus on health and lifestyle trends.' Eco Valley' bridges the gap between these aspects.
TRM: What gets you out of bed in the morning i.e., what's your source of motivation? Do your mornings start with a mindful cup of tea?
AM: My father came to Delhi in September 1947 after India's tragic partition his personal and our country's situation was terrible. He made his way to Mumbai and then finally Pune. He had very little money in his pocket and he struggled in the post-independence era. But with his strong business acumen even during those hardship days, he built a solid company, Weikfield, that has stood the test of time – now 66 years old. I need not look beyond my father for inspiration – the story of Weikfield is itself an inspiration for all of us.
But if you talk about my mornings – an exercise regimen followed by a swim soaking in the beautiful sun and air of Pune, getting abreast with world news by reading four newspapers, a few good morning greetings on WhatsApp, a wholesome egg or Punjabi breakfast and of course, a cup of 'Eco Valley' Organic Green tea is enough to get me going for the day.
TRM: Why did you choose to create 'Eco Valley' as an organic brand of tea? Tell us more about this range of teas and where you source your ingredients from.
AM: Sustainable business practices have always remained the bedrock of Weikfield. We were one of the first movers in the organic space with our teas not only due to the realization of its potential in the future years but more so as it was aligned with our company's philosophy. Of course, being organic also provided us an element of differentiation of our teas from the others.
The 'Eco Valley' Organic Green Tea range was launched with a promise – 'Smooth tasting & not bitter'. The tea leaves used in the 'Eco Valley' teas are grown above 8000 feet in the Nilgiris and have been created with a formulation that retains all the health benefits while making the tea taste smooth, fragrant, and sweet. Our range of organic green teas instantly found wide acceptability among the trade and consumers.
With the increasing spread of the COVID pandemic in the last two years – immunity-boosting products have gained more importance than ever. The 'Eco Valley' range also has in its stable, a couple of Herbal Infusions which offer direct immunity-boosting benefits to our consumers. They have been developed based on traditional Indian recipes. Divya Kawach, made of traditional ayurvedic formulations inspired by the directives of the Ministry of Ayush, is made up of Tulsi, Shunthi, Dalchini, Black Pepper, and Mulethi while Pahadi Kahawa is made from 17 herbs and spices. Both these products are rich in antioxidants and help in building a strong defense against respiratory illnesses that are triggered by viruses and other agents of the flu.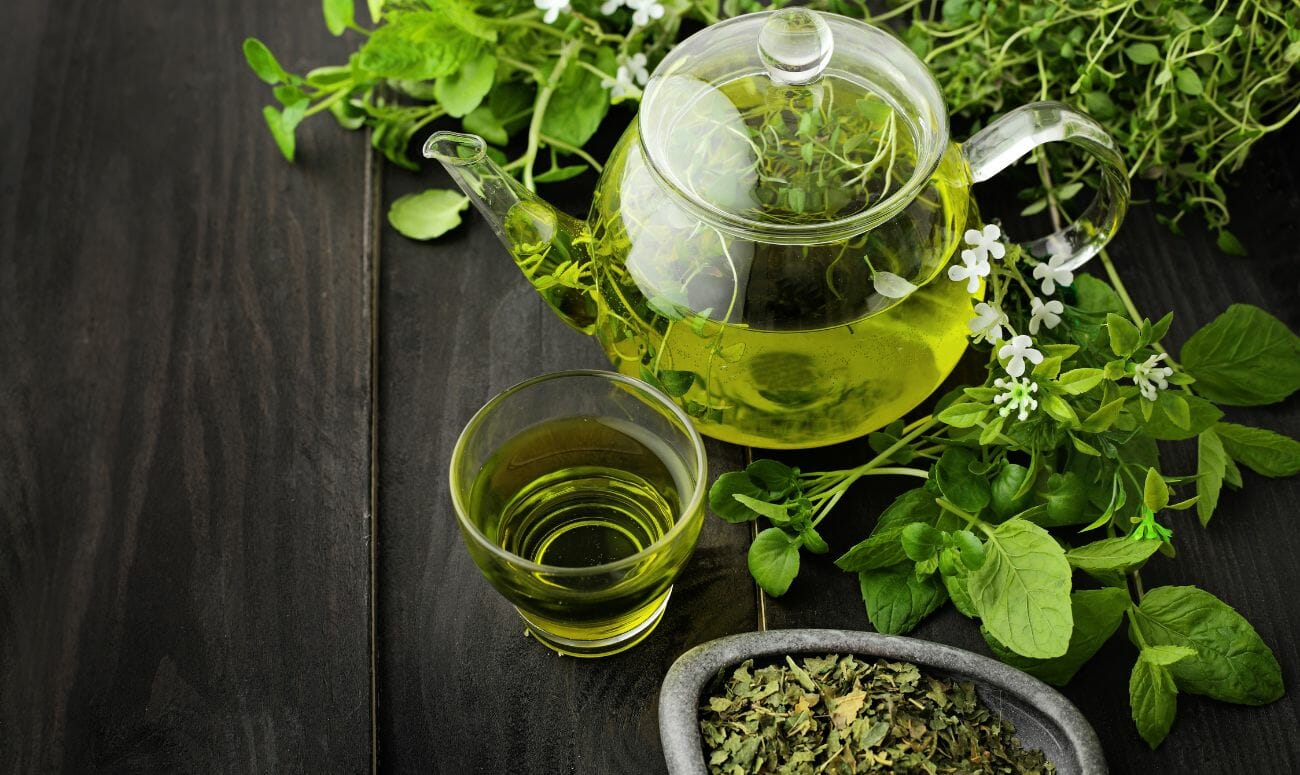 Our' Eco Valley' brew is packed with antioxidants for a healthy and energetic life. This range consists of 6 different unusual yet refreshing sets of flavours and each offers different benefits including managing blood sugar, burning fat, increasing immunity, controlling cholesterol, etc. They have many bioactive compounds to improve one's overall health. The ingredients of our' Eco Valley' teas are sourced from reputed certified Organic green tea farms in India. Our tea bags are also staple-free and made from non-bleached paper to make our teas a complete organic offering. Each recipe is meticulously crafted with thoughtful flavour combinations, offering exquisite & complex taste notes for the sophisticated connoisseur and a newbie alike.
TRM: What previous work experience have you been able to transfer to this wonderful entrepreneurship?
AM: I've learned a lot during my years as an entrepreneur, but these are some of the things that I've been able to carry with me throughout my journey.
My father's and my uncles' (Weikfield's founding fathers) values of integrity, empathy, and hard work
My Business Management Masters Programme
My deep consumer understanding through extensive travels on sales trips all over India and overseas
Applying my business acumen and experience to solve ground-level challenges at Weikfield with my eye on the greater but realistic goals
Sticking to my core strengths and strong fundamentals
TRM: What is 'Eco Valley' challenging or trying to change in the tea and beverage industry? 
AM: As we most often say, we are giving a healthy and environment-friendly organic product in a simple cup of regular green tea. While green tea consumption has picked up and has become quite a trend these days, many are unaware that it can be made even healthier. So, we are trying to tap into this healthier organic segment of green tea with a unique and category-building proposition.
Our' Eco Valley' organic green teas circumvent the huge barrier of switching from black to green tea – which is primarily due to its bitterness which comes from the catechins present in the green tea leaf. We have managed to make our organic green teas less bitter by sourcing organic green tea leaves from select tea estates in the Nilgiris and creating a formulation that retains all the health benefits while making the tea taste smooth & not bitter. Our Organic Green Tea range is also aligned with the brand's vision of being environmentally conscious with sustainable tea cultivation practices.
By creating teas based on tulsi, ginger, mulethi, kahwa – we are trying to bring the age-old traditional Indian tastes and nutritional benefits in addition to the green tea.
TRM: What has been the proudest moment in your journey so far? 
AM: In the mid-'90s, I set up one of the largest integrated green field mushroom-growing and processing facilities in India, which initially faced many external and internal problems. But through sheer perseverance, family support, and some luck, our mushroom business is now only one of 2 survivors out of the original 30 that was set up in the mid-'90s of similar production capacities. Our mushroom unit is presently doing very well and promises to do even better.
One other thing that is heart-warming about our mushroom business is that the Bakori land on which our mushroom unit stands was once so arid that even the farmer from whom I bought this 32-acre piece of land in 1994, could not make a living off it and worked in a fertilizer shop nearby. But today on that same land, 500 families are deriving their livelihood by doing an agricultural activity on the land directly and another 100 families indirectly.
TRM: Being an entrepreneur is such a high-pressure job, can you share with our readers a few mindfulness tips that you consciously practice daily?  
AM: You must have a clear conscience always – a clear conscience is the best sleeping pill. So, sleep peacefully and fitfully every night with a clear conscience. On the corporate front, focus on providing value to the end consumers you service and focus on your company's profitability rather than only on its valuation. And always be a kind and conscious individual – looking after the interest of all stakeholders, workers & staff, the environment, and the less privileged. Your mindset should change as you grow older from that of being one of only creating "value" to mainly inculcating more good "values" – a subtle but transformative difference.
TRM: Lastly, do you have any exciting plans for the future of the brand or anything new you'd like to share with us?
AM: With our 'Eco Valley' brand, we would also like to evolve with the changing lifestyle trends and bring more health & wellness offerings to our portfolio of products at Weikfield. Watch out for some exciting developments in the plant-based and functional and fortified foods space. The way is only up and onwards from here on!
Read more: Little Miss ThinkRight!
Like & Follow ThinkRight.me on Facebook, Instagram, Twitter, and Telegram to stay connected.