In his novel, 'A Christmas Carol', Charles Dickens sums up the Xmas sentiment saying, 'kind, forgiving, charitable, pleasant time; when men and women open their shut-up hearts freely.' Apart from Christmas, the spirit of giving is missing in this world of cruelty, selfishness, and hatred. The world has started to forget the importance of gift giving. The gift of humbleness, kindness and humanity.
Christmas is about reaching out to the less privileged and lending a helping hand. It's about humanity, kindness, and benevolence. A few employees from a Chick-fil-A in Raleigh, North Carolina personified this spirit when they decided to help a homeless co-worker on Christmas.
37-year-old Sheree Carter began working at the Chick-fil-A restaurant in October but had concealed her homeless situation from co-workers because she did not want their sympathy. After a long spell of homelessness, she and her two children moved into their first home a week before Christmas. Orphaned as a child, Carter had the misfortune of losing her husband early leaving her with the struggle of raising and providing for her children. Carter began living in shelters and temporary houses. Despite a life of hardships, she tried to provide a better future for children who battled the hardships alongside their mother.
Chick-fil-A owner, Darenna Mcculloh, along with other employees of the restaurant, decided to surprise Carter with Xmas gifts for her new home. Mcculloh raised funds from the employees and her church, gifting Carter enough cash to buy a washer and dryer since she knew Carter was saving up for both the household items. Chick-fil-A stands for integrity and ethics, which resonates with Carter's commitment to her family and job. Carter had mentioned she was looking forward to reuniting with her kids during Xmas, in their new home. Her dedication and the company values inspired Darrena's actions.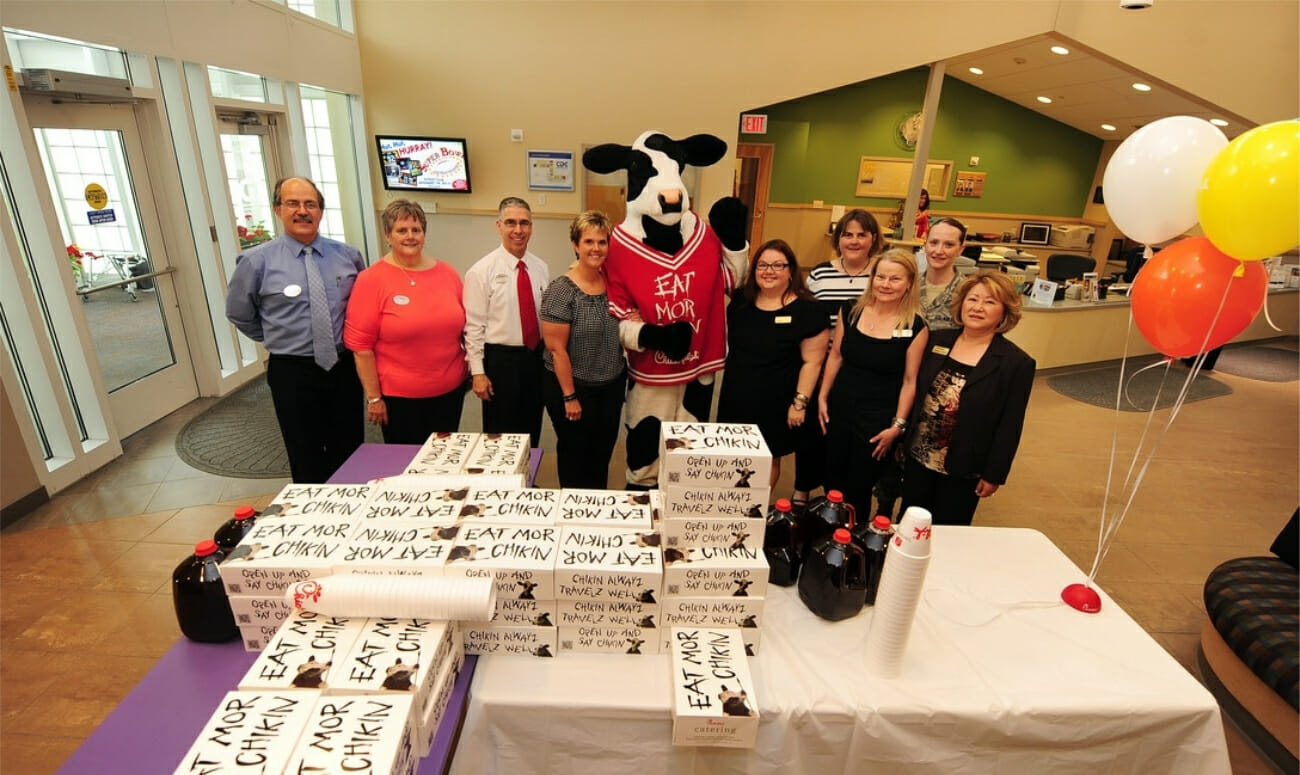 Overwhelmed by the gesture of her co-workers, Carter was lost for words while expressing her gratitude. At Carter's emotional gratitude, Darrena responded by saying the food chain took seriously their proclamation, 'it's our pleasure to serve.
Christmas is about such gestures of kindness, restoring faith in humanity. It emphasizes how thinking right, can help people in need.
READ MORE: HELPING THE ELDERLY