The International Day Of Yoga is around the corner, and we are here to make it even more exciting with our exclusive live webinars on 19th and 20th June 2021.
The world has woken up to the amazing benefits of yoga, and we're taking it a notch higher by going in-depth into the science of yoga and how it affects our physical, emotional, and spiritual wellbeing.
Be a part of these webinars that will be graced by yoga masters and meditations gurus such as BK Shivani, Nishtha Bijlani, Ira Trivedi, and Diksha Lalwani. They will talk about topics such as "Yoga in Daily Life," "Myths Around Yoga," "Healing Your Body & Soul with Yoga" and much more.
'Yoga For Mind' is a free two-day event, and the details are as follows.
10.30 am, 19th June:
Myths Around Yoga – Understanding the most common Yoga myths in a special Q&A session with Ira Trivedi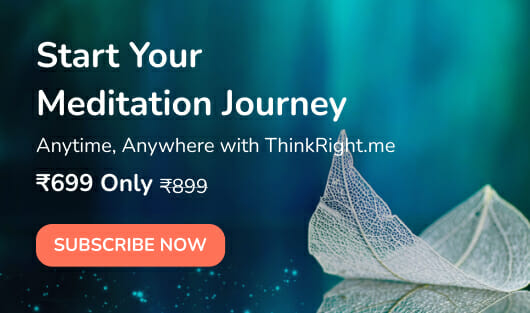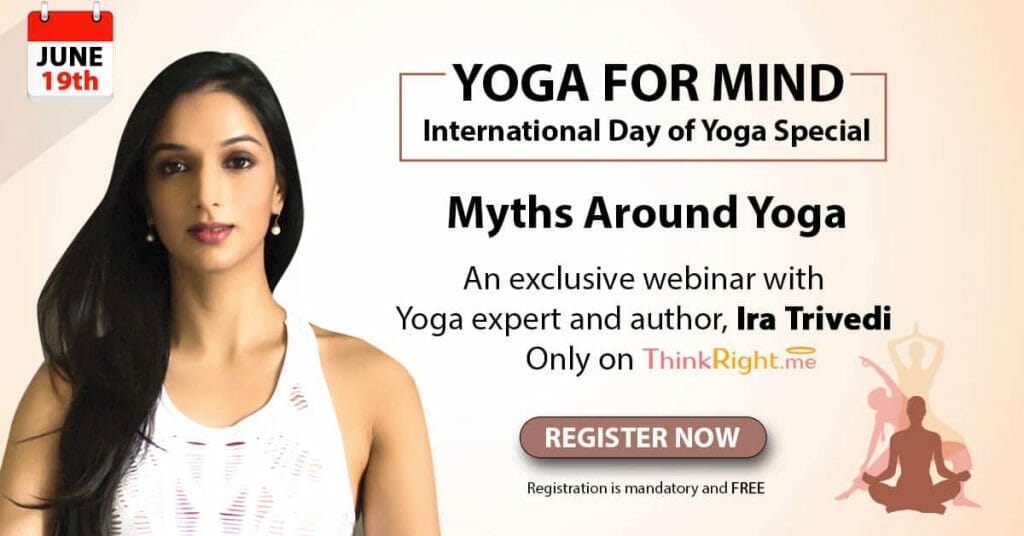 4 pm, 19th June:
Let's Talk About Yoga – A look into the various aspects of Yoga with Diksha Lalwani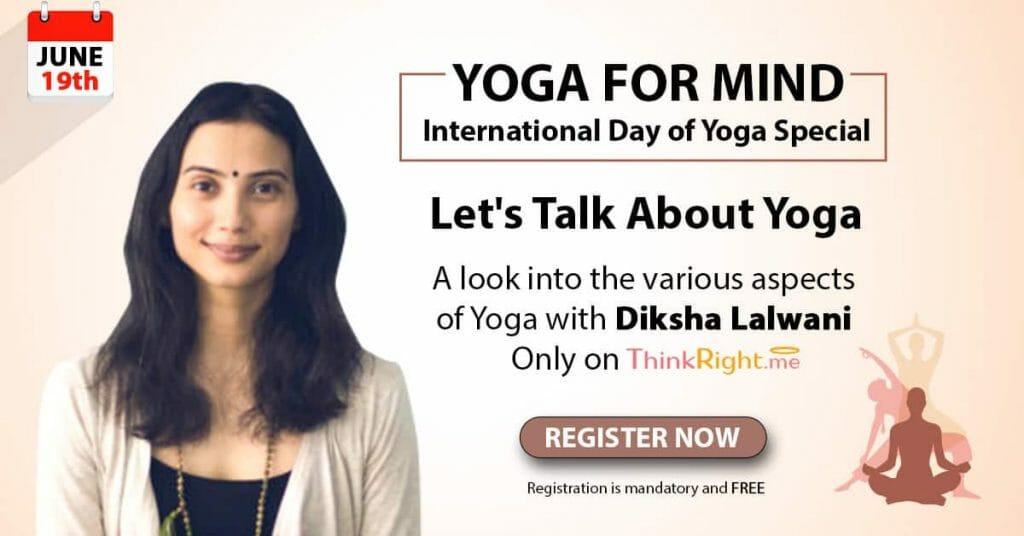 10.30 am, 20th June:
How Yoga can help you overcome the physical & emotional stress caused by COVID – An exclusive session with Nishtha Bijlani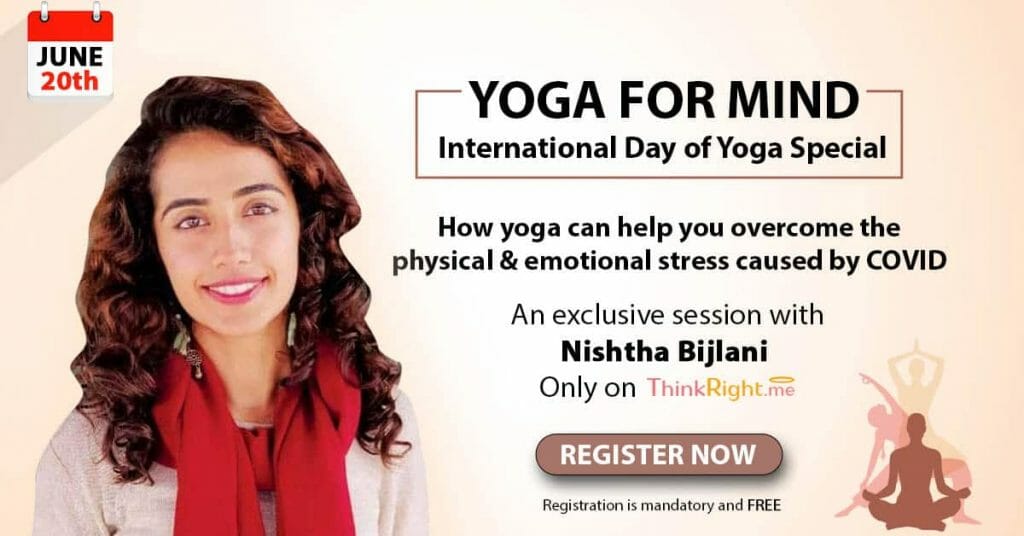 3 pm, 20th June:
Yoga in Daily Life – An exclusive session with world-renowned guide and master, BK Shivani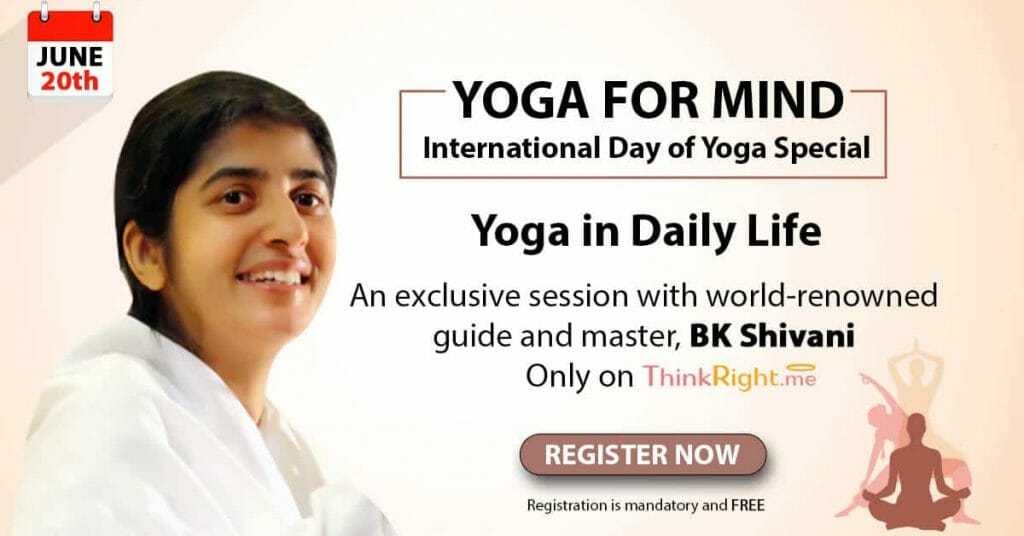 You also get the opportunity to ask your Yoga-related questions to your favourite masters. Register now and share your questions with us.
You don't want to miss out on this.
Click here to register: https://bit.ly/3zmb1Sh
We'll see you very soon!
Read more: 5 Lessons That We Love From This Book: The Book Of Joy: Lasting Happiness In A Changing World
Like & Follow ThinkRight.me on Facebook, Instagram, Twitter, and Telegram to stay connected.