Yoga and mindfulness are both age-old practices. Yoga as a physical discipline is about synchronising your body in a smooth posture that allows you to physically be present in the moment. Yoga is also about bringing your attention and awareness to what your body is trying to communicate with you. While practicing yoga, the first thing that you start with is paying close attention to your body and your movements.
Many of us want to start our yoga journey but we also need a push or a guide to help us begin. We're hosting a special yoga workshop at ThinkRight.me to help you with that. This live yoga session is taking place on 26th September, Sunday from 9am to 10.30am. Our master, Sneha Desai, a Yin Yoga specialist will be your guide during this workshop.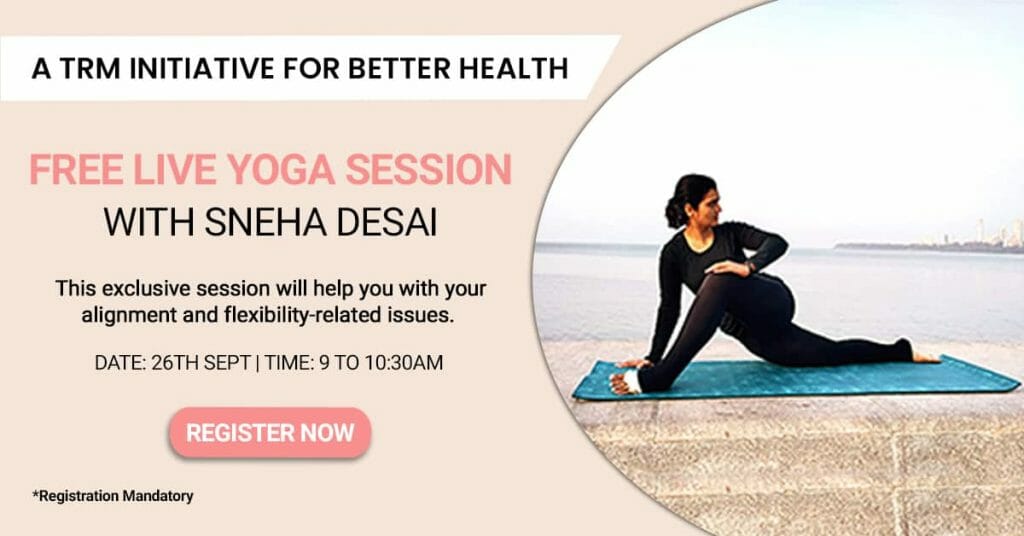 Sneha Desai has been a student of yoga since 2004 and has obtained her RYS 400 Hours TTC under the guidance of her mentor Shilpa Ghatalia, at Yogshakti, Kuala Lumpur in 2013, which was an absolute life-transforming experience for her. Since then she has never looked back. She has found her forte in Yin and Yang Yoga & has been teaching this lesser-known yogic practice in Mumbai since 2014. A rare form of yoga being practiced there, she soon started spreading the teachings of Yin, which was very well received by her students, and some of them are still practising with her.
In this live yoga workshop Sneha Desai will address your alignment and flexibility-related issues and teach you simple Yin postures to help with them and improve your overall health and lifestyle.
Registrations are open for everyone free of cost.  You can register using this link: https://docs.google.com/forms/d/e/1FAIpQLSebWOQht36PWTiBKPc9jSV0Eadb5QiusEJt7AvEiiXz1FJ-9A/viewform?usp=sf_link
Save the date and don't miss out on this opportunity! 
Read more:  Why Do Certain Colours Make Us Happy?
Like & Follow ThinkRight.me on Facebook, Instagram, Twitter, and Telegram to stay connected.