Mothers will do anything to ensure their children lead a life of ease and comfort. If their children are unwell or suffer from a chronic ailment, mothers strive to make things better. One such mother is Kristi Goll, whose son needed a kidney to get a new lease on life. Fortunately for Kristi, her plea on social media worked and she found a donor with the necessary specifications for a successful match; an angel in the guise of a police officer.
AN AILING CHILD
Janesville, Wisconsin resident, Kristi Goll 's ten-year-old son, Alex, was born with posterior urethral valves. This medical condition slows the kidneys until they eventually stop functioning. In February 2017, Kristi was told Alex would not survive the year unless she found a kidney from someone with O+ blood group and matching antigens.
A MOTHER'S PLIGHT
A shattered Kristi began looking for donors among her relatives and friends but none were a match for his specific requirement. Kristi did not lose hope and persisted in her effort to secure a match for her son. She posted a plea on Facebook, asking users for a matching 0+ blood group kidney. The message was shared among thousands of people.
A PRAYER ANSWERED
Kristi's message was eventually read by Milton Police Department officer, Lindsey Bittorf. Her first thought was how she would feel in Kristi's place. She decided to get herself tested and spent a day at the hospital getting psychological and physical evaluations. To Bittorf's pleasant surprise, she has declared a perfect match. She got in touch with Alex's grandparents and set up a meeting, through them, to meet and surprise Kristi and Alex. Bittorf visited Kristi, who was surprised to find a police officer at her doorstep, bearing a gift.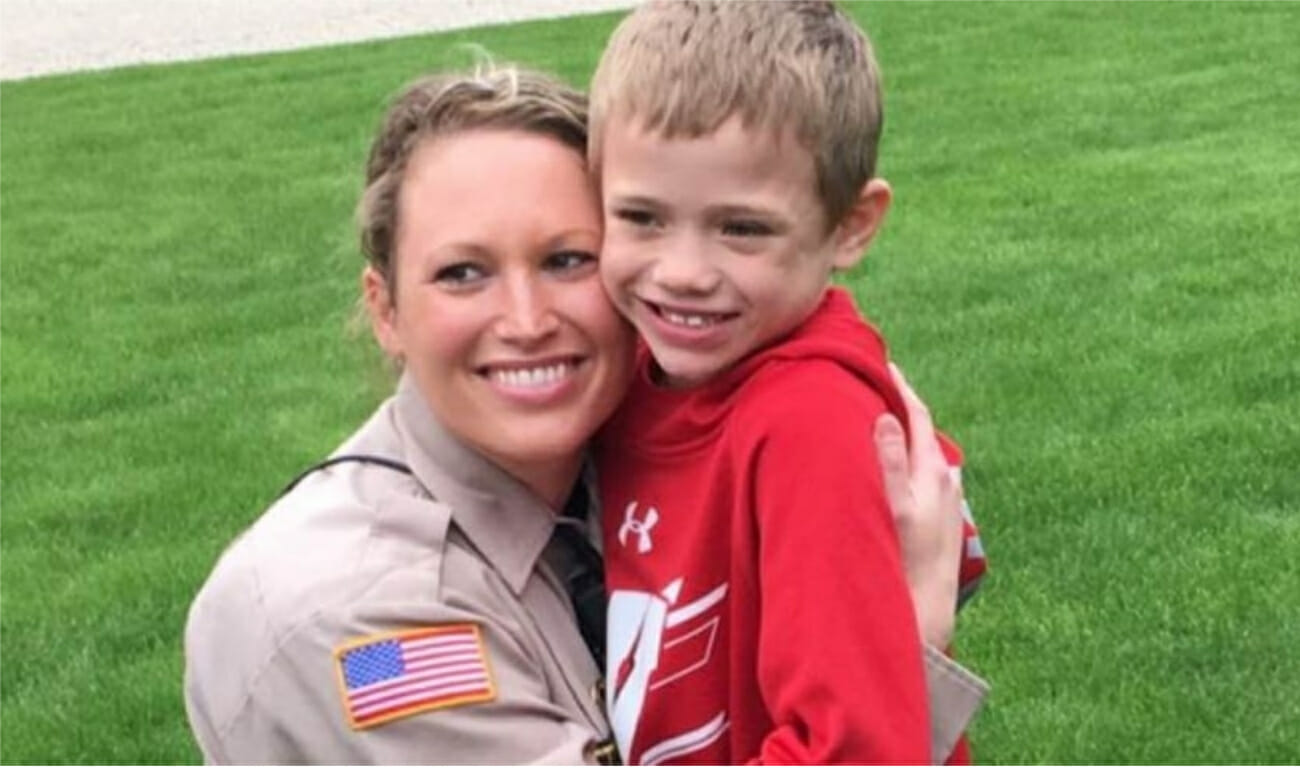 AN UNEXPECTED GIFT
Bittorf handed Alex a present, a framed copy of her undertaking to be his official kidney donor. An overwhelmed Kristi burst into tears at her gesture. Bittorf hugged Alex and said, "I took an oath to serve and protect my community and now my kidney will serve and protect you."
A NEW BOND
Bittorf and Alex 's four-hour surgery resulted in a successful kidney transplant. A year and a half later, not only is Alex doing better but Bittorf and Kristi are close friends. Bittorf is a regular visitor to Kristi and Alex.
In an interview with WMTV, Kristi said, "I've told her so many times. I don't even know how you thank somebody for doing that for you. I mean as something that's so priceless."
HUMANITY CAN CHANGE THE WORLD
Kristi and Alex's friendship started under extenuating circumstances but resulted in a happy ending. People like Bittorf personify how a selfless gesture of helping strangers, relatives or friends, can make the world more beautiful.
READ MORE: 21 YEARS OLD MAN UNICYCLES AROUND THE WORLD TO RAISE MONEY FOR CHARITY