I read a beautiful quote this morning, "And still, after all this time, the sun never says to the Earth, 'You owe me.' Look what happens with a love like that, it lights up the whole sky." Hafiz. I thought to myself, that is how I define love. It has the power to bend both time and space, existing in the smallest and darkest of corners, and then flooding open spaces with its exuberance. Love, weaves strangers together, animals and humans, even the walls of homes vibrate with something undefinable. You can hear it in the keys of pianos and the strings of a guitar. If you pay very close attention, you will see love in the small ripples in your coffee, or you'll taste it in the water that runs down your throat, and in every inhalation you take. But if you live your life on the skittish circumference of the material world, deeply engrossed in an ego that is too occupied to stop, observe and listen, you might just miss it.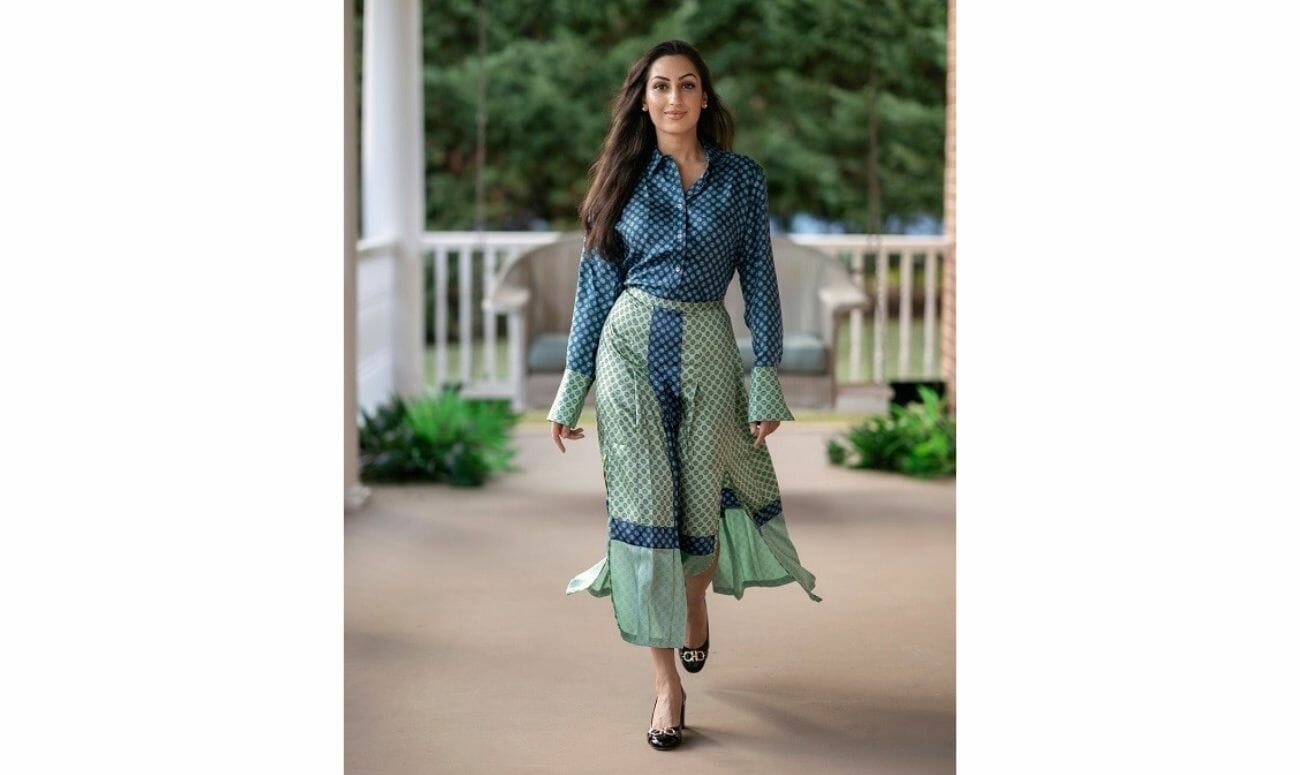 Love presents itself in differing colours and fragrances – that's why in the Hindi language we have many words just for 'love'. The first mistake we make is to assume that love can be great or small, love is love. It cannot be quantified, weighed or measured. It is a feeling that will continue to reshape your core and so every little quiet display of love is worthy of respect and reverence. In Hindu Philosophy, we have scriptures dedicated to understanding the nature of love and/or devotion so that we can be better lovers. We describe the relationship between God and the devotee as two lovers. These two lovers are one and the same, they can fold and merge into one another, but their separation exists so that they may be devoted to one another. This means; if you are love, and that is your essence and nature, how can you experience what you are?
How do you appreciate the light of day without the night sky? You separate yourself from another so that you can indulge and play in that love. The problem is we have forgotten who we are. We have forgotten that we are all part of this invisible indivisible thread of conscious love. When we love unconsciously, our love is limited and hence relationships and friendships crumble. It's like spelling, you have learnt how to spell as a child but if you continue to miss-spell as an adult, you can be understood but it's littered with errors.
The first love lesson is to know that love is a tap that leads to a fountain that can pour over everyone. There isn't really any room for possessiveness or jealousy because the way that fountain hits you is different for everyone. As people have continued to enter my life, I have loved them with renewed vigour and openness. We constantly try to divide or separate love out. 'She loves her brother so much that's why she can't love me.' No such thing exists. The way love is displayed will be different but the love itself is one and the same. We do ourselves a disservice when we claim we cannot love anymore. Each time someone enters our life, it is love that brings us together and when we fall away it is because our love is required elsewhere. Not because the love disappeared. My best friend recently had a baby. I thought the way I loved in life was momentous – how mistaken I was. When this little baby arrived in our lives, despite it being my best friend's child, I felt love beyond my wildest imagination. My heart grew beyond measure and all I felt was this incredibly pure and unconditional love for this little angel who had arrived. This was when I understood, that love will only continue to flourish and grow if you allow it. But if you cloud yourself with expectations and divisions, you will be held back.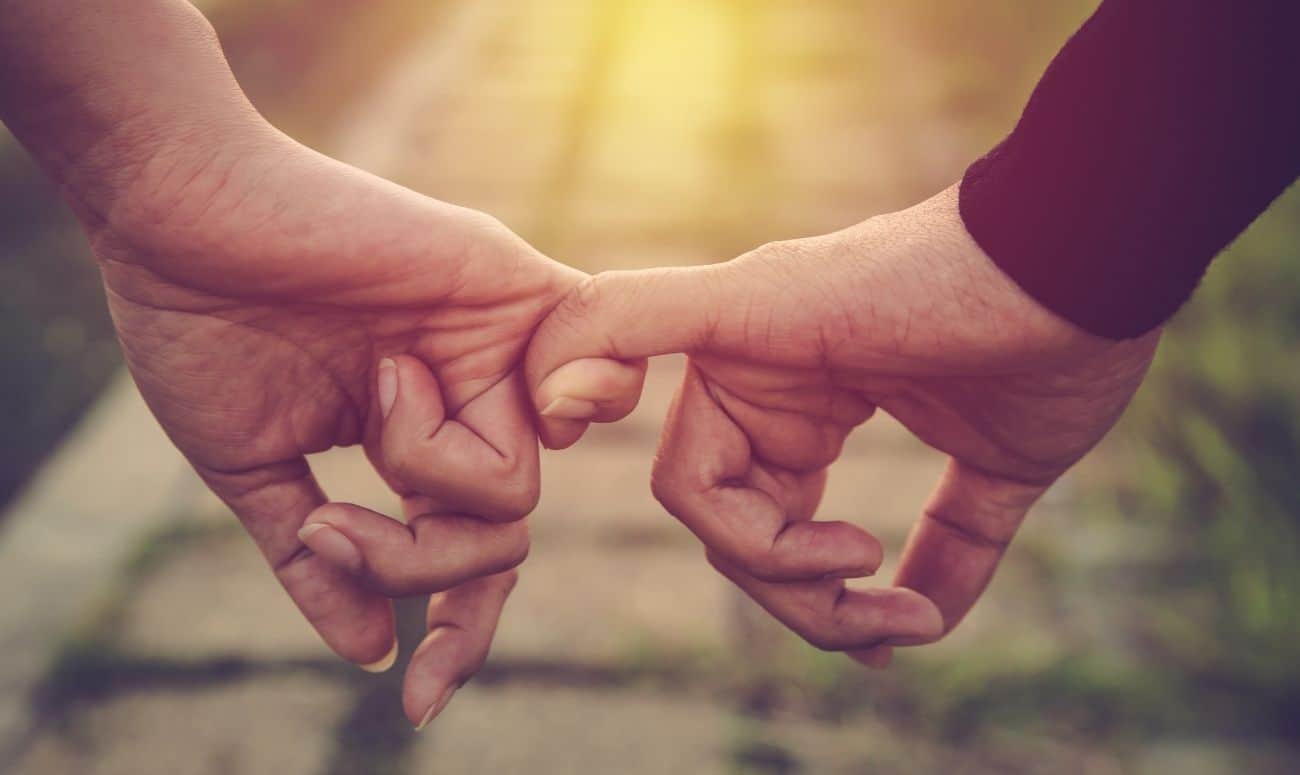 The second love lesson, love is a verb, not a noun. It is an act of service and devotion to others – it is not something that can be felt through words. It always surprised me how Americans would say 'love you' 'love you loads' 'oh my god, totally love you' with such flippancy. This highly contrasts with Eastern culture where those words are rarely spoken but carry their weight in everyday actions. HOW you love one another truly illustrates your capacity and understanding of love. Can you accept another? Can you adjust? Can you sacrifice? Can you reshape your life to fit their hopes, dreams and wishes? Can you be there to hold them up when you are in need of holding them? Can you operate from a space of fullness rather than scarcity? Are you cheating on love? The only way to comprehend your willingness to love is to ask yourself the question.
Love is free-flowing and perhaps that is why we take it for granted. We think it is normal to have parents who support us despite our idiocy. We have friends who watch us repeat mistakes and still pick up the phone to give us a lecture, which by now, bores them too. We have work colleagues who see us struggling and will quietly pick up the pace. We have children who will take their little hands into ours and love us so fiercely despite our very human mistakes. We have lovers, who will hold us as we snore, who will look into our eyes when the world is collapsing and make us feel whole. When our parents are in a better world, and children have fled their nests, that lover will sit with us on a bench and laugh at our tired jokes. Then at the very end, perhaps a stranger may enter our room, and listen to us regaling stories of our youth, they may wash our crumpled body and dab our cheeks with rose. This is love. This is God. This is the religion of all religions. This is salvation. We can realise it now.
I will leave it there since my mother just called me on WhatsApp from the kitchen downstairs. She likes to eat her dinner early at 6 pm, as do I. She invited me to join her. Little acts of love. Count them and you will lose count. But try to count them so you may live a life in complete awe.
Shivali has released two albums, The Bhajan Project by Sony Music and Urban Temple with Eros Now. She is a writer and public speaker on Hindu Philosophy & Spirituality. She trained in Kathak, Ballet and Latin. She holds a Kathak Diploma from the Bharatiya Vidya Bhavan, London.
Like & Follow ThinkRight.me on Facebook, Instagram, and Telegram to stay connected.