Some love stories are truly unusual and heart-warming. Such is the tale of one couple, 67-year-old Kochaniyan Menon and 66-year-old PV Lakshmi Ammal. The couple recently tied the knot at the government-run old-age home in Ramavarmapuram, Thrissur district, in the state of Kerala.
Cupid not only strikes the young but also the elderly; Menon and Ammal's wedding proves this. The two elders found love in each other at the state-run old-age home where they stayed and decided to get married. While Ammla had lost her husband over two decades ago, Menon was abandoned by his family. He was also Ammal's husband's assistant. Menon used to help Ammal out whenever she needed; after some time, she sold the house and moved to a family member's home. Living there for many years, Menon did check on her often, but gradually both lost touch with each other. However, Ammal, moved to the government-run old-age home two years ago where Menon too lived. They reconnected, rekindled their friendship and over time, realising their feelings for each other, decided to tie the knot.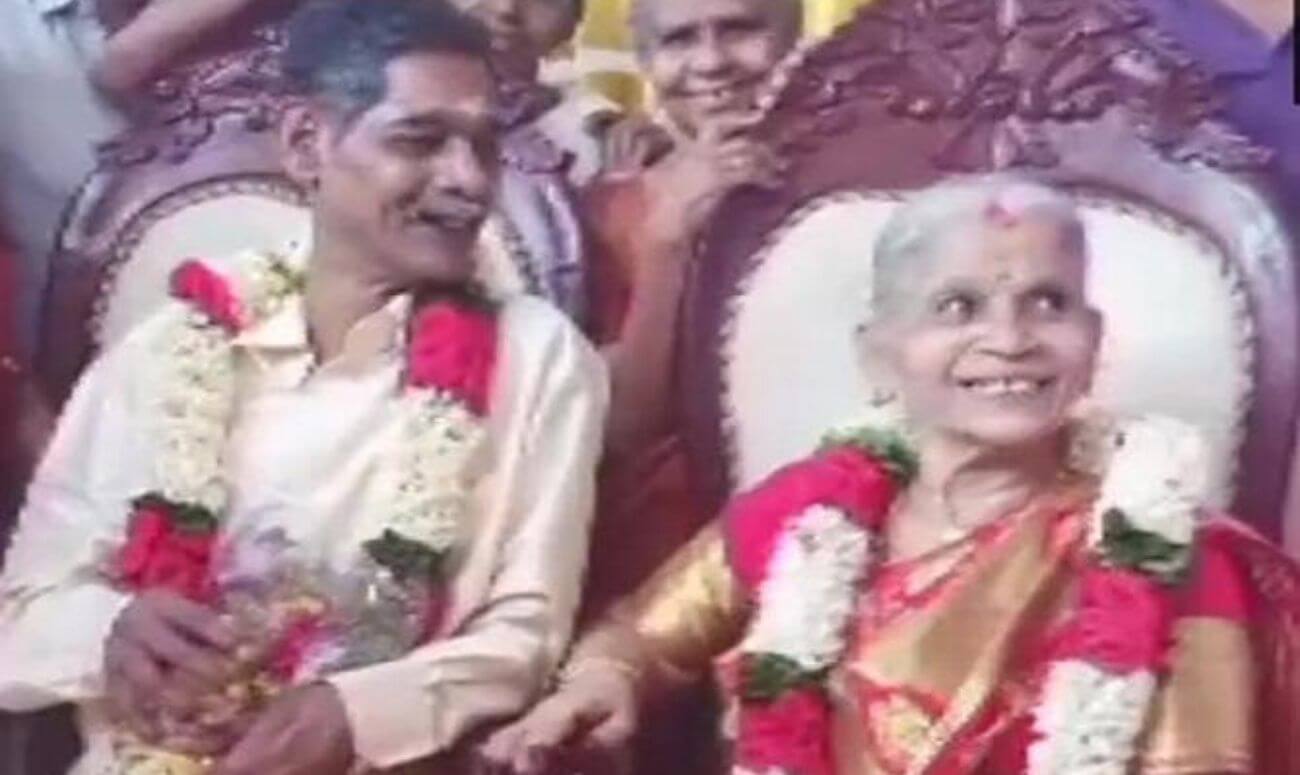 When they expressed their wish to the other members at the home, they arranged a simple and traditional ceremony for the duo. A mehendi ceremony was also held for the bride that was even live-streamed on Facebook. And, on December 28, the old-age home hosted the state's first marriage in a government-run home for the elderly.
The ceremony was also attended by the state Agriculture Minister VS Sunil Kumar. John Daniel, standing committee member of Thrissur Corporation Welfare organised the wedding. A beautiful reminder that love is eternal.
ThinkRight is now available on Telegram. For handpicked stories every day, subscribe to us on Telegram
Read More: 25 Questions To Ask Yourself Before 2019 Ends
Like & Follow ThinkRight.me on Facebook, Instagram, and Telegram to stay connected.