Mumbai commuters are familiar with paan stains at railway stations. This nauseating wall art is repulsive. Spitting Paan makes the environment filthy and is a conduit for diseases. Chewing betel nut is a personal prerogative but a social menace. Cleaning paan stains requires tremendous effort, apart from being off-putting. Students of Ramnarain Ruia College have found a solution to clean paan stains easily. The Mumbai college girls decided to 'think right', with their unique scientific innovation.
SPREADING SWACHHTA
Inspired by the Swachh Bharat Abhiyan, eight students of Ramnarain Ruia College, Matunga, developed an eco-friendly, cost-effective solution to remove paan stains. According to a report in The Times of India, out of 300 entries, the team was the only winning undergraduate college at the Genetically Engineered Machines (iGem) competition. They were nominated for the 'Best Project Under Environment' and won a prize for best presentation. The competition was held at MIT, Boston.
They got a grant of Rs.10 lakh from the department of biotechnology, to participate in the tournament. After intensive research, the students decided to tackle the issue of unhygienic conditions in Indian trains.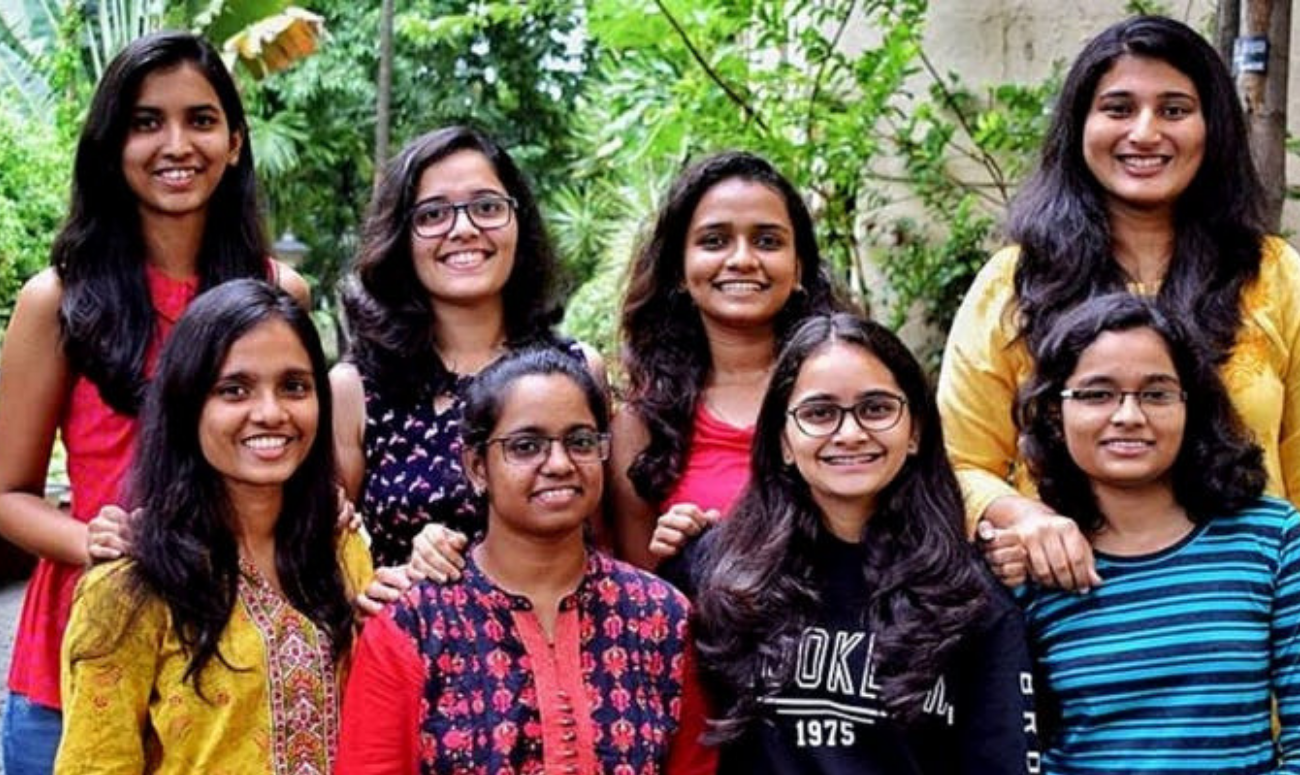 FINDING A SOLUTION
It takes 60,000 litres of water and crores of rupees to clean trains and stations. This leads to a lot of water wastage just in Central and Western railways in Mumbai. The third-year microbiology students wanted to find an environmentally friendly way to solve the hygiene issue faced by Indian railways. The students interviewed paan vendors and station masters and reviewed cleaning methods before creating the final product design.
They discovered, certain microbes and enzymes turn the paan stains into a harmless colourless product, which naturally process the red pigments to erase stubborn stains.
One of the students, Sanika Ambre, stated, "We were told that approximately 10 litres of acid is used every month to clean paan stains from Sion station alone. While smaller stations get three to four cleaners to clean platforms, some big ones outsource the work to the cleaning agencies."
RECEIVING SUPPORT
Mayuri Rege from the Department of Science and Technology, who led this project, told the Times of India, "The students started a social media drive with the #PaanSePareshan [campaign] to raise awareness, and they plan to continue with it."
The initiative has been supported by Maharashtra's Chief Minister Devendra Fadnavis who facilitated and congratulated the team. The eight girls in the team are Aishwarya Rajurkar, Anjali Vaidya, Nishtha Pange, Komal Parab, Maithili Savant, Mitali Patil, Sanika Ambre, and Shrutika Sawant.
We need more people like this dynamic team, taking an interest in keeping India clean.
Image: Your Story
READ MORE: PUNE KIDS DEVELOP ROADEO, THE TRAFFIC ROBOT, FOR PUNE ROADS
ThinkRight.me, Your Emotional Fitness App! You can now download and subscribe to the App here. Like & Follow on Facebook to stay connected.