Guardian angels cannot go off duty even if it is their wedding day as Zac Edward, a real-life guardian angel, found out. He has registered his wedding day as one of the most significant life events to write about.
After he said "I DO"
Shortly after 37-year-old coast guard, Zac Edward tied the knot with his sweetheart Cindy, he returned to duty by preventing an unfortunate incident at Shell Beach, Alabama. During the photoshoot after their wedding ceremony, Zac heard shouts for help, from the sea. Without wasting a single moment, Zac stripped off his wedding shirt and jumped to the rescue.
A drowning kid
Caught in a current, 50 yards from shore, 18-year-old Jamel Robinson found it difficult to stay afloat. Zac grabbed a boogie board and swam to Jamel as quick as he could. The other coast guards at the beach were also busy rescuing people from drowning.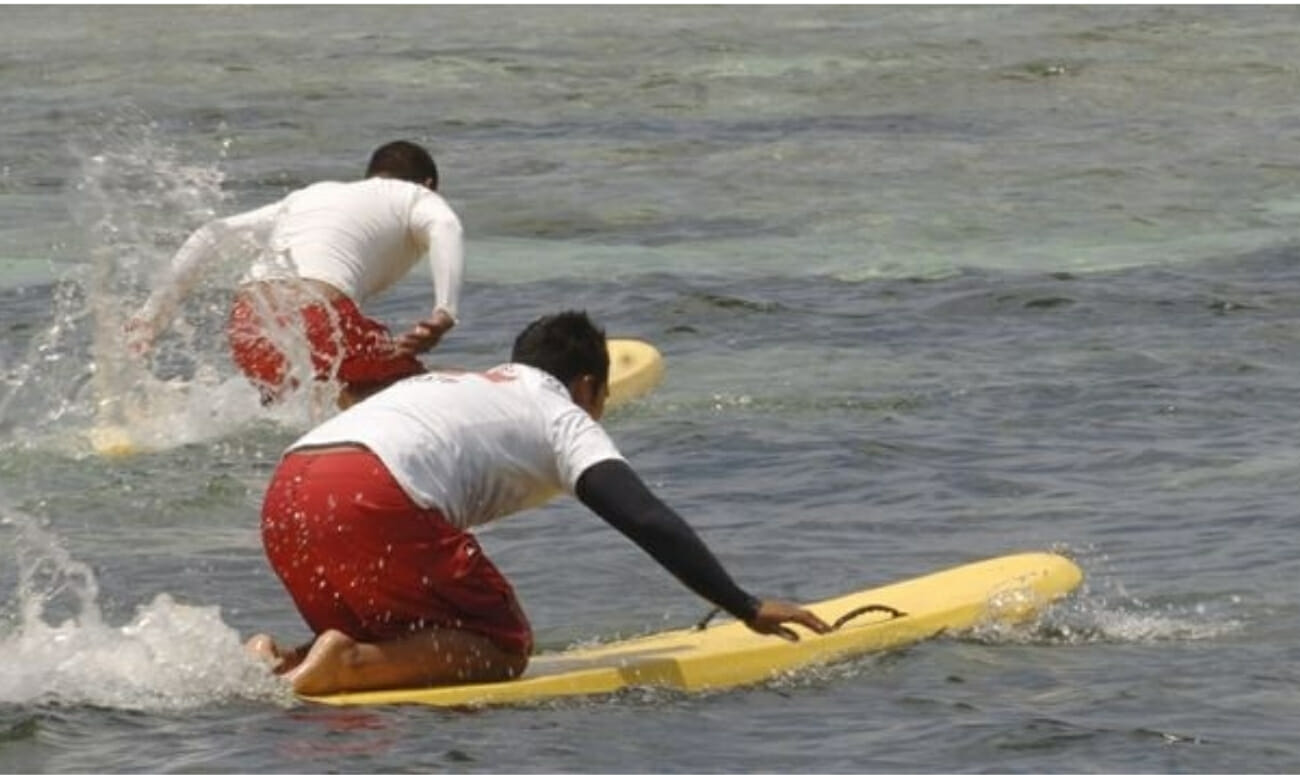 Zac's heroic deed In an interview with Daily Mail, Zac said, "I eventually reached him, but we were about half a football field away from the shore. He just kept saying 'I can't breathe.' The current was really strong and it was stopping us coming in any further. The pants were making it hard to kick too." But thankfully, a rescue team with jet skis arrived on time, saving them from the fast-moving current. Zac added, "I didn't really take in the gravity of the situation until I laid down that night. Afterward, my hands were shaking but the adrenaline was just pumping."
Jamel's recovery
Jamel emerged from the incident, unhurt but mentally shaken. He and his mother thanked Zac for saving his life. Zac responded saying it was what he did during his day at work.
It's amazing how dedicated people are to their work that even a day off does not deter them. Zac is a real-life superhero and a guardian angel.
READ MORE: MAN SAVES FATHER AND SON FROM DROWNING: THIRTY YEARS APART