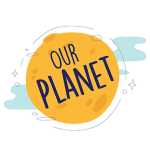 Manit and Sonali Rastogi started 'Morphogenesis' as a two-person practice, working out of a tiny garage.
With no clarity of how their future would unfold or a well-laid-out plan, they began with the only thing that they had complete clarity of—the purpose to contribute to the definition of and to build a global discourse on contemporary Indian Architecture. And today, they have built several corporate offices, shopping complexes and educational institutes that are sustainable.
The British School, Delhi
The huge verandas in The British School are inspired by the traditional Indian courtyards and incorporate a lot of old trees in its premises. The eaves or chajjas help 50 percent of the building remains cool throughout the year.
Artisan House, New Delhi
The duo uses the same ancient structural designs to construct state-of-the-art modern homes. The materials used for this construction are sourced locally within a 500km radius of the site. This not only reduced the carbon footprint but also reduced the transportation cost, which reduced the overall cost of the building.
Pearl Academy, Jaipur
The temperature in Jaipur's Pearl Academy is always 20 degrees less than the outside temperature. This is because Morphogenesis employs the technique of constructing a pond surrounded by walls as another cooling method. So, the earth is used as a heat sink and as the water evaporates, it cools down the overall temperature. Also, the baolis or the subterranean stepped structures harvest rainwater. The jaalis lock direct heat while still allowing the natural air and light to pass; thanks to this 1500-year-old concept of using earth as a heat sink.
Infosys Campus, Nagpur
The campus is a nice blend of contemporary and ancient designs. The buildings are an architectural marvel and the 140-acre campus is designed in a way that reduces energy and water consumption needs, to one-fifth of what is consumed in a typical office. The traditional jaalis not only help with the ventilation but also create a pattern, which is deeply rooted in the local context.
Morphogenesis, to date has successfully created exemplars that have conservatively resulted in over nine million sq m of built environment benefitting over 5,60,000 inhabitants. Their construction has also saved 22 billion trees, liters of freshwater, 4.1 billion kilowatts of energy. All of this reduced carbon dioxide emissions by 3.3 billion kilos.
Today, when the carbon-producing cement is a go-to construction material, firms like Morphogenesis are on the right track to building a sustainable future.
ThinkRight is now available on Telegram. For handpicked stories every day, subscribe to us on Telegram
Read more: How Wright Brothers Gave The World It's 'Wings?'
Like & Follow ThinkRight.me on Facebook, Instagram, and Telegram to stay connected.