When media professional Rajas Paranjape discovered that cows were abandoned by farmers when they became unaffordable to maintain, he was moved to do something for their welfare. So, he decided to make rearing of Indian cows sustainable.
Rajas and his wife Gautami, both media professionals gave up their careers to come up with their start-up Bodhishop that sells A2 milk, which is basically raw milk. Rajas discovered the plight of Indian cows while on a project to shoot prosthetics for heavy animals. He had visited the gaushala for the first time and realised the difference between the Jersey and the desi cows. While speaking to the head veterinarian there, he found that Indian cows were abandoned when they started producing less quantity of milk. The owners didn't want to send them to slaughter-houses so they simply deserted them.
So, he decided to make a difference and after two years of extensive research, he launched his start-up, Bodhishop. This brand sources A2 milk and all related products only from Indian cows. A2 type of milk is found only in Indian cows and is non-homogenised, non-pasteurised and not processed under extreme heat treatment.
On an average, a cow produces milk for about 15 years, yet needs around 50kg of food daily. And, to sustain such expenses, the couple realised that products besides ghee need to be monetised.
However, it's not only the milk and its related products that the couple focuses on; they also ensure that farmers selling on Bodhishop are serious about the welfare of cows. Meaning, the cows are not sent to slaughter-houses.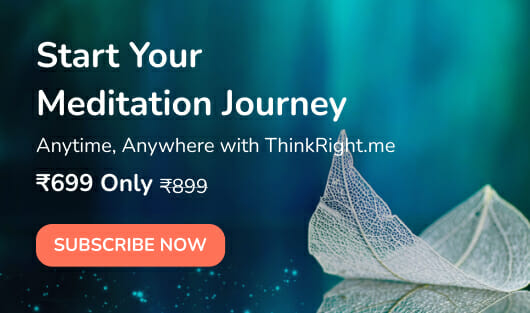 The couple states that there's a huge demand for desi cow milk and milk products made out of such milk with a great potential for exports. Currently, with seven farms, one in Gujarat and five in Maharashtra, they are looking forward to tremendous growth both in the country and internationally.
It's not only this, lab tests are mandatory for all the farms, visit them personally and do a thorough check of the process themselves. Working on the logistics of distribution and packaging was a challenge but they overcame it.
A great initiative by these two to protect our cows while also ensuring their welfare.
ThinkRight is now available on Telegram. For handpicked stories every day, subscribe to us on Telegram
Image: Facebook
Read More: This Barber Has A Library In His Salon
Like & Follow ThinkRight.me on Facebook, Instagram, and Telegram to stay connected.