This year send love and care for the person who believed in you, for someone who picked you up in tough situations, for someone who cheered for you all the way. This Valentine, celebrate YOU.
Show yourself some love with these hand-picked, personalised, and oh-so-good gifts!
Personalised Home Accessories
If personalised stuff is your thing, then Oye Happy is one site you should check out. They customise only one thing on their website though – everything! You wish and they deliver.
They are giving way to the old ways of gifting that were limited to cakes, flowers, or cards and taking it to an all-new level.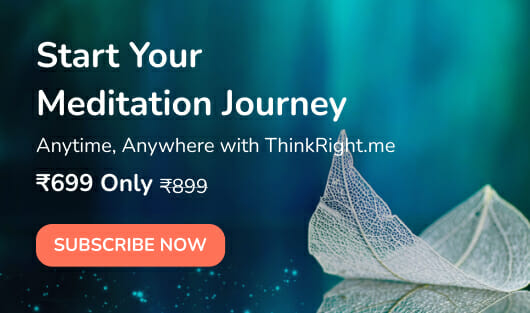 What we loved: Memory Magnets
If you want to add some 'light' to your life, take a look at these personalised lamps by fernsnpetals. They also offer a wide range of products and it is all customised for you. From stationary to glassware, and even handbags, everything will have a touch of you!
What we loved: Caricatures
Guilt-Free Bites
It sure is the month of love, but you want to go easy on those 'love-handles' too right? That's where To Be Healthy comes in. All your favourite chips and crisps are on board. The best part? They are either roasted or baked.
What we loved: Crispy Beetroot with Himalayan Rock Salt
If you are done with your usual snacks and are craving for a tasty yet healthy snack, then Snackible is for you. Their snack menu is innovative, filled with nuts, cereal bars, baked and roasted chips, and what not! Sounds like the perfect companion for your movie marathon, right?
What we loved: French Vanilla Coconut Chips, Paprika Popped Chips
Good Skin is Your Kin
For most of us (including me), self-care starts with something as basic as skincare. Having an elaborate skin-care routine kicks in a different kind of happiness, doesn't it? What amplifies this is Ilana Organics, a sustainable, cruelty-free skin and hair care brand which handles all your beauty woes. Serums, masks, scrubs, moisturizers, all under one roof.
What we loved: Beet Tint – Beetroot Pigmented Lip and Cheek Tint
If you are a skin-care lover with sensitive skin, life is tough. But there's good news for your troubled skin, as Skin Basics has their expertise in sensitive skin products. People with other skin types, don't feel left out, as they have something for you too. Skin Basics is a skin-care veteran with over 60 years of heritage in skincare, they have cleansers and moisturizers, which are soap-free, colour and perfume free, and lanolin-free. Say what!
What we loved: Zinc & Castor Oil Cream
February is the season of love, happiness, and dry skin! Vilvah's skincare for 'him and her' is literally pampering in a box. Their face and body care products are made from goat milk, which ensures supple skin. Their soaps, lip balms, body butter, to face masks, moisturizers, and deodorants, everything is all-natural and ethically sourced.
What we loved: Skin Glow Set: 'Her', Gift Set for 'Him'.
Station Your Love for Stationary
If you love buying planners, pens, diaries, and everything else that we call 'stationary', then nothing beats Chumbak's collection. It's quirky, it's vibrant, it's cheerful, it's you. You will surely be spoilt for choice.
What we loved: Chumbak's Yearly Planner
Imagine having your favourite flower on your book. Not a print or a graffiti, but the actual flower! For an old school, who loves flowers and the smell of new books, mybageecha's products are for you. Their flower pressed notebooks are one of a kind. I'm sure you won't even want to write on them.
P.S. they also have a wide range of flower-inspired products you should check out.
Let 2020 Be a Year of Physical and Mental Fitness
Mental peace is the best gift you can give yourself this Valentine! And you do not have to go looking for it when its right at your fingertips. ThinkRight.me is your daily dose of positivity and mindfulness. The guided meditations from our Masters and Guides and the Daily Affirmations will keep you on track on your journey of transformation.
We have a special 20 percent discount offer for Valentine as well.
Download the App here.
Just like me, if you too made a promise to yourself to manage your weight this year, fitternity should be your new best friend. Access all the workouts that you love, Yoga, HIIT, Pilates and much more. Choose from thousands of classes and say hello to a fitter you.
BRB, time for some self-pampering!
ThinkRight is now available on Telegram. For handpicked stories every day, subscribe to us on Telegram
Read more: Rose Scent Helps You Sleep Well And Learn
Like & Follow ThinkRight.me on Facebook, Instagram, and Telegram to stay connected.