We've got the latest happenings in the world of mindfulness and wellness with the TRM News.
ThinkRight.me & The Leela Collaborate to Create The Second Pillar Of Aujasya By The Leela, Renew (Mindfulness)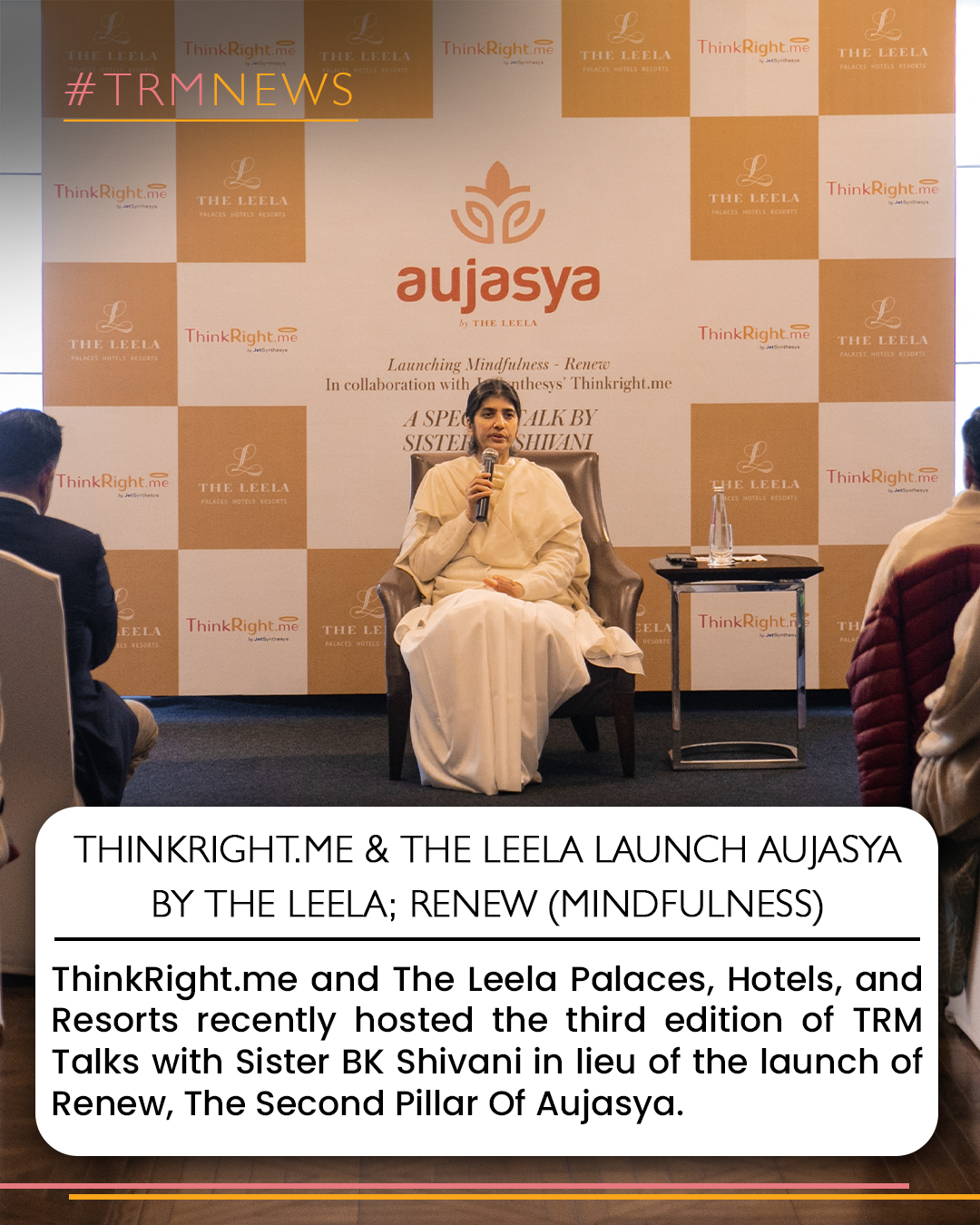 Curated in partnership with ThinkRight.me by JetSynthesys, India's leading meditation and mindfulness platform guiding people to live a happy and balanced life, The Leela Palaces, Hotels and Resorts on February 15, 2023, launched the second pillar of their signature wellness programme – Aujasya by The Leela – "Renew – Mindfulness."
Inspired by the ancient Sanskrit word that describes "vigour of life", Aujasya by The Leela is a wellness programme designed as an authentic and holistic journey. Built on the 2 Rs of well-being Restore – Food and Nutrition and Renew – Mindfulness, Aujasya aims at strengthening vitality or energy, allowing guests to embrace an enriching and healthy lifestyle. The brand launched the first pillar Restore in partnership with food and nutrition consultant Dr. Ankita Jalori last year.
Nykaa Launches Nyveda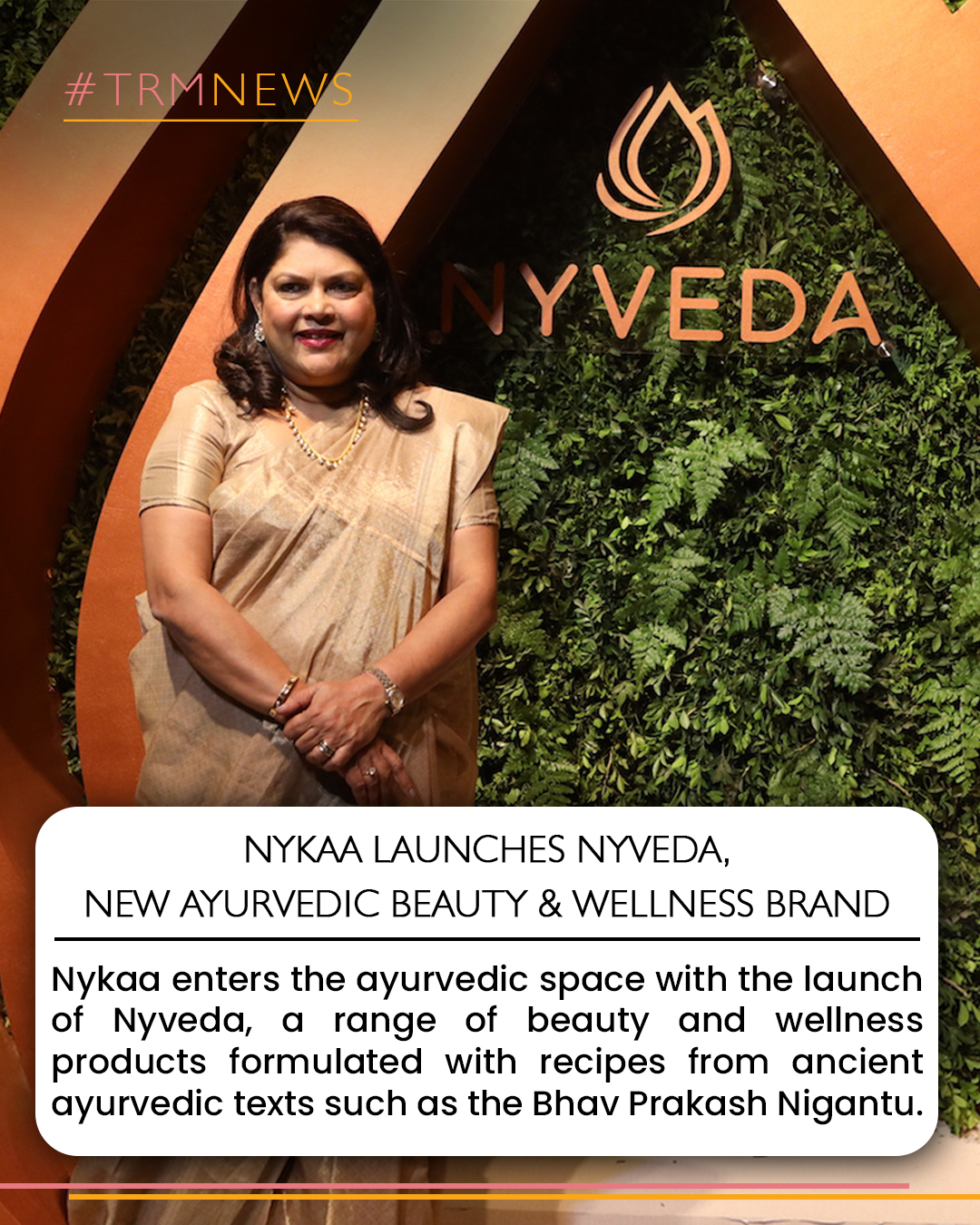 Crafted for the modern lifestyle, Nykaa has launched their own Ayurvedic and wellness brand called Nyveda. With a selection of hair and skin oils infused with ingredients that have been shown to provide nourishment and care, Nyveda makes its debut exclusively on Nykaa.com. The newly launched range includes a body oil- Nyveda Nourish My Skin Oil and two hair oils- Nyveda Restore My Shine and Nyveda Revive My Roots. In addition to being easy to use, Nyevda's packaging is 100% recyclable, with the company committing to recycle three times as much plastic as it consumes with each component being sourced ethically. Each oil contains some of nature's most beneficial elements that nourish and soothe your senses, allowing you to find your balance in a constantly chaotic environment.
Viceroy Los Cabos Launches New Wellness Package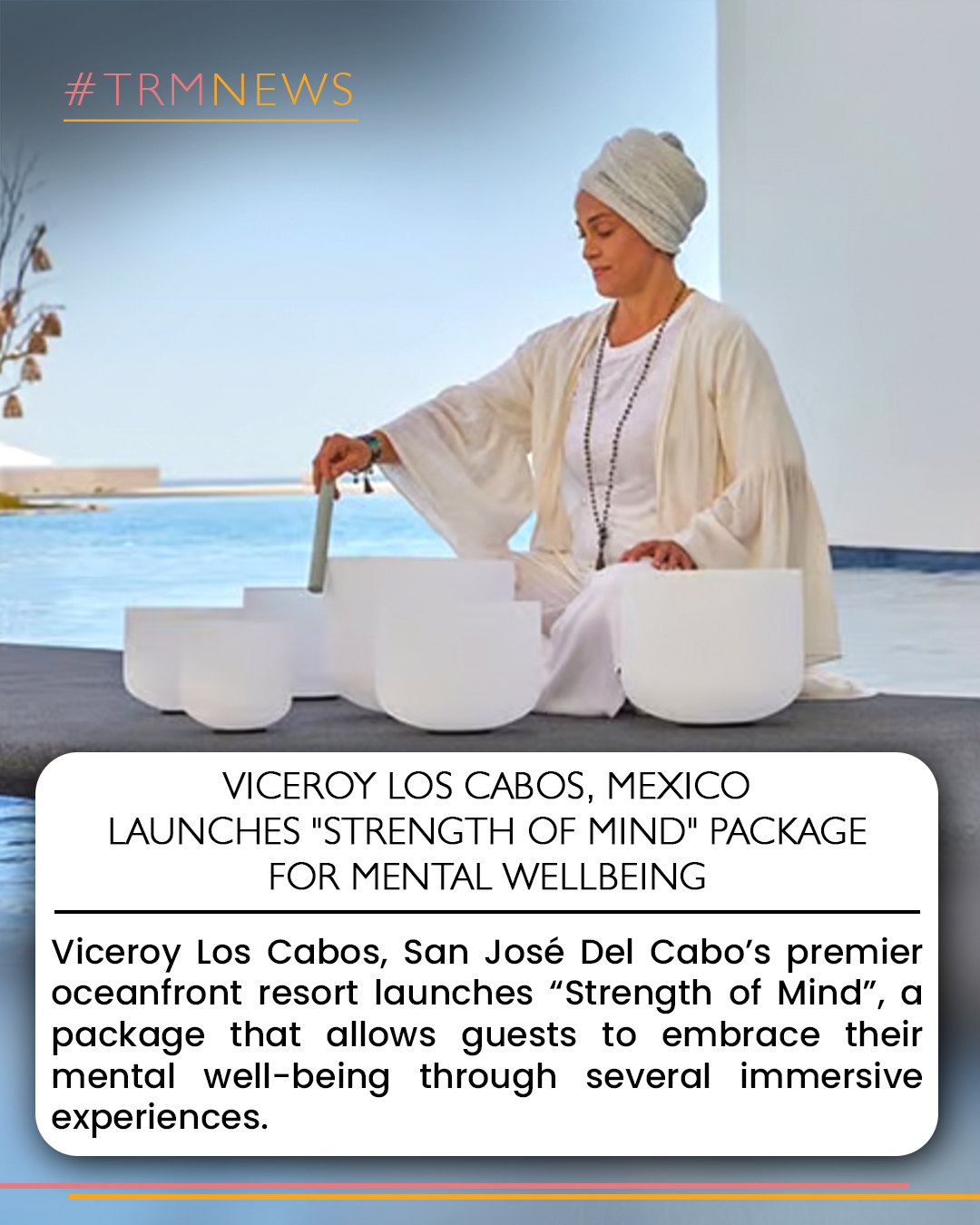 By introducing its new "Strength of Mind" package, Viceroy Los Cabos, San José Del Cabo's top oceanfront resort, is kicking off the new year with a focus on mental health. The package includes a private meditation session guided by Vanessa Infante, Spa Director, who will discuss a number of tried-and-true methods to calm the mind. With the addition of a spa menu, the establishment's newest signature dining concept, the relationship between the mind and body will be further explored via the lens of cuisine. Together with the "Strength of Mind" package, 10 treatment rooms provide a variety of regionally inspired unique treatments, all with beautiful lighting and relaxing music. The "Strength of Mind" package comes with a free year's subscription to MindBar, a website that offers pre-recorded modules by therapists in eight different areas of personal development, including stress and anxiety, spirituality and mindfulness, relationships and more.
House Of Nirmalaya Launches New Attar Collection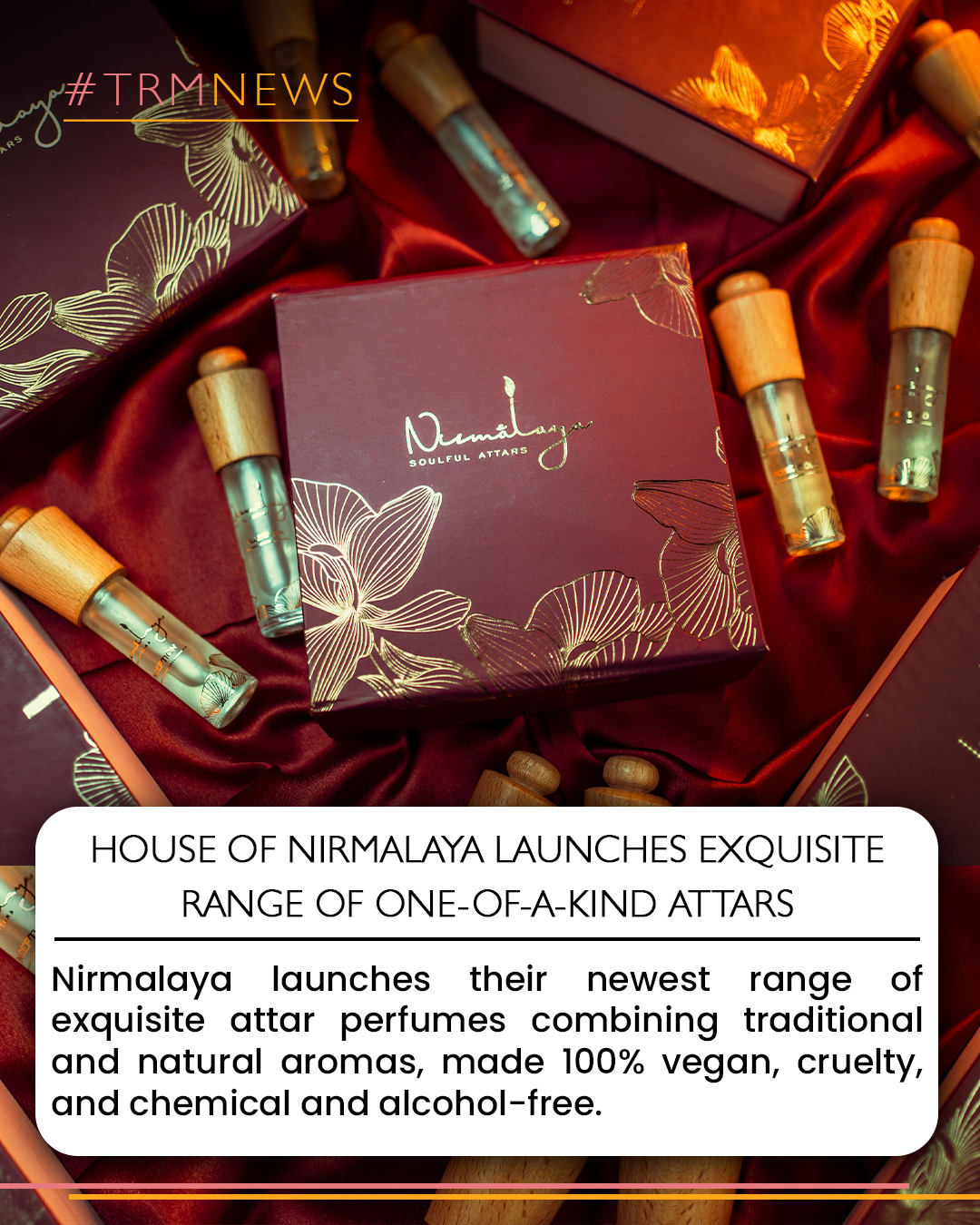 Some of the most frequent sights in our country are bells ringing, amazing scents wafting from windows, and rich offerings to gods. While at the same time most of us grew up breathing black incense smoke, which is India's most underrated cause of cancer. Nirmalaya was discovered and reproduced in Delhi after a few months of exploring how flowers and other waste from temple offerings can be recycled. The firm, which is currently located in Delhi's Dham Complex and covers about 3000 yards, has created its own recycling technique and received patents from the Council for Scientific and Industrial Research. They are dedicated to producing a fragrant environment where the incenses are gentle on your senses and leave your home with a sense of unique beauty. They are on a mission to clean up religious garbage and chemical-filled goods from our nation. Their female employees hand-pick flowers and create incense using tried-and-true techniques to make it both excellent for you and the environment.
Péro Collaborates With Designer Jonathan Cohen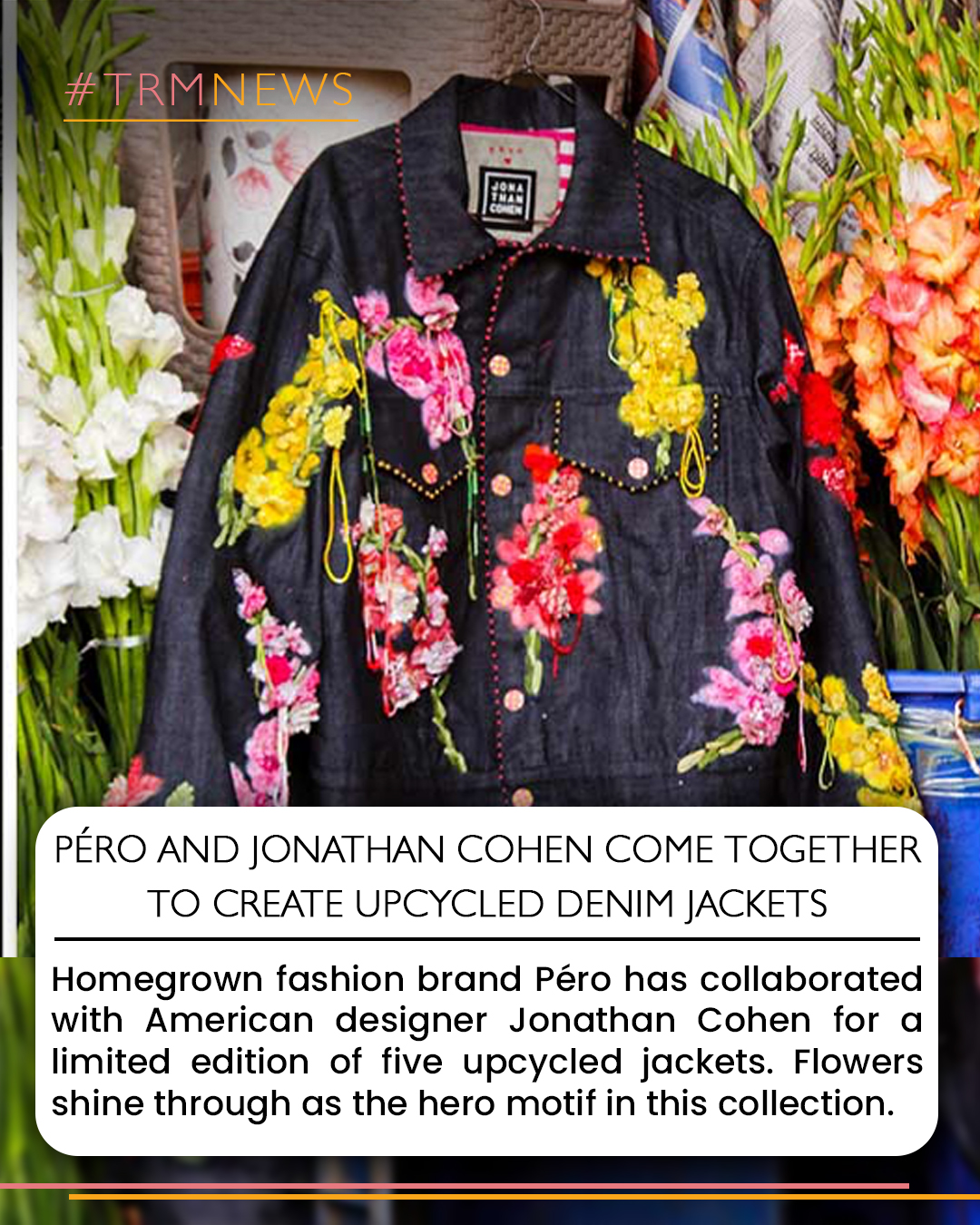 After displaying her pieces from the brand Péro in a Parisian showroom last year who would have known it would lead Aneeth Arora to a collaboration with American designer Jonathan Cohen, who gained fame after dressing the first lady of the United States of America, Dr. Jill Biden, on the eve of her husband's Joe Biden's inauguration in 2021.
As a result, Arora used her talent for patchwork and embroidery with Cohen's floral designs from his Spring/Summer 2023 collection to create an original line of denim jackets. Each item is painstakingly hand-painted and embroidered on deadstock denim purchased from Italy, including one with daisies that appear to be exploding thanks to spray paint, or sections of fabric that are packed and bloated to give them the appearance of puffy, overgrown balloons and flowers.
Jay Shetty Announced World Tour Dates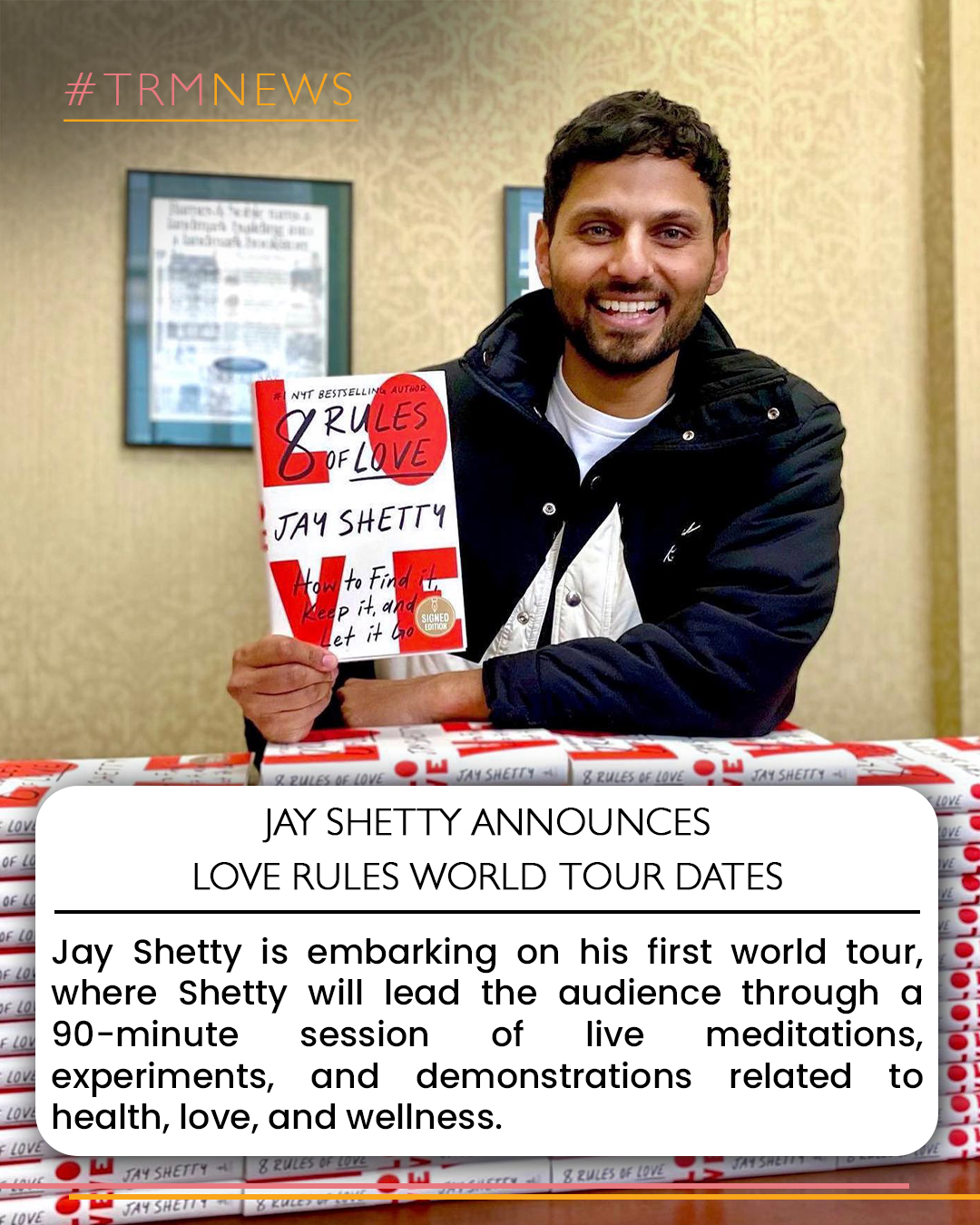 A best-selling author, life coach, media sensation and a former monk, Jay Shetty is finally embarking on his first world tour, Jay Shetty: Love Rules this year. In the 90-minute tour experience, Shetty will guide the audience through live meditations, experiments, and demonstrations focused on wellbeing, love, and health. With the release of Shetty's second book, "8 Laws of Love: How to Find It, Keep It, and Let It Go," on January 31, the tour will start. The North American portion of the 32-date tour will start in February and March of 2023, followed by the overseas dates in April and May. Sales of tickets begin on Friday, December 9.
Kiahmoi, First 100% Vegan Salon In India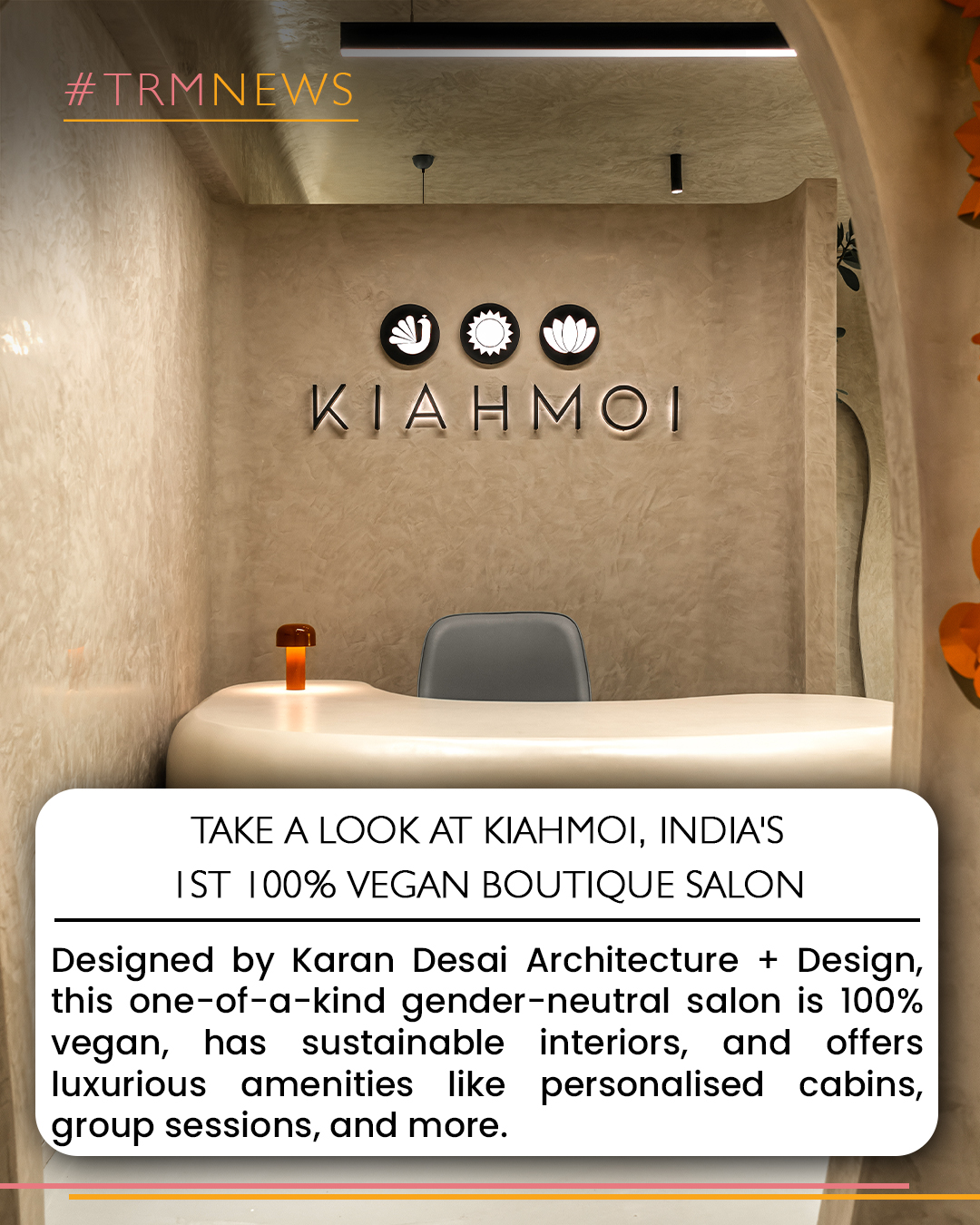 Why go elsewhere for healthy nutrients for your skin and hair when the plant kingdom has so many? Kiahmoi Salon lives by that motto! By employing NO animal products, they are pushing the envelope. You are welcomed by a seamless monochromatic environment as soon as you walk into Kiahmoi, which begins at the registration desk and extends throughout the salon. The entire interior design has been created in a subdued tone with plants that add life. This unique concept offers salon services in the form of a luxury spa. You can feel a great sense of calm when your services are performed because the aura all over the salon is peaceful. Customers can choose from 25 treatments, each lasting 15 minutes, ranging from rapid full-body massages to quick hair styling and grooming. This allows them to receive quick fixes to improve their appearance before a party, meeting, or even a dinner date!
Gauri Devidayal Launches New Tell-all Book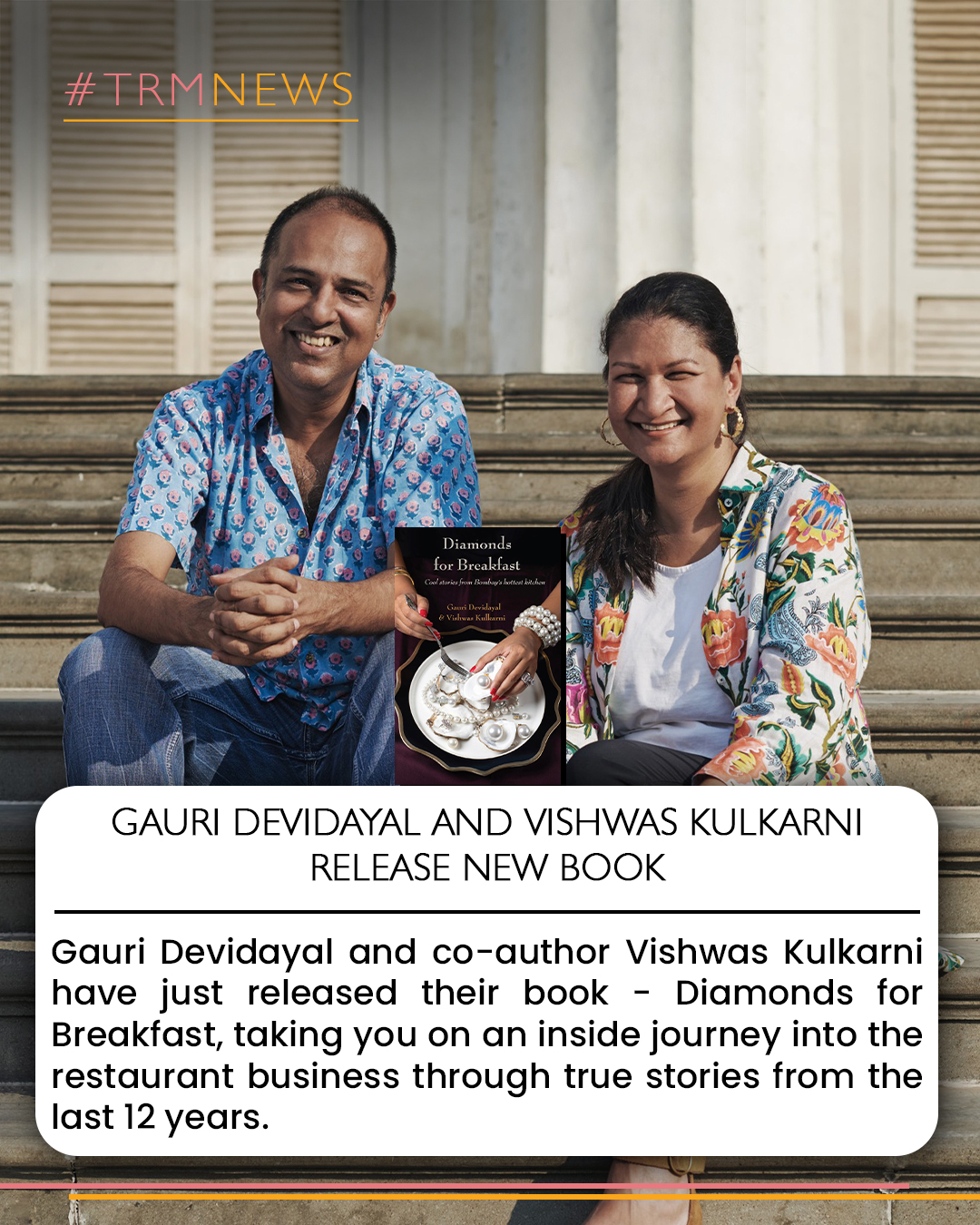 They say if you really don't like someone, tell them to open a restaurant. Gauri Devidayal and her co-author Vishwas Kulkarni have just released their book – Diamonds for Breakfast. It takes you on the mad rollercoaster that the restaurant business is through true stories from the last 12 years.
Read More: ThinkRight.me & The Leela Collaborate to Create The Second Pillar Of Aujasya By The Leela, Renew (Mindfulness)
Like & Follow ThinkRight.me on Facebook, Instagram, Twitter, Pinterest and Telegram to stay connected.