"We travel not to escape life but for life not to escape us."
It is true that travelling gives you a sense of fulfilment and satisfaction that cannot be compared to anything. And after being at home for so long during the lockdown, we are sure you're in need of a break.
If you want to leave behind the hustle-bustle of the city life, and take a break from work, these seven properties are welcoming you to relax and rejuvenate, while ensuring utmost safety and health measures!
Hilton Shillim Estate Retreat and Spa, Lonavla – Secluded in the hills
Tucked away in the quiet Sahyadri mountain range, this upscale hotel is 12 km both from the remains of Tung Fort and from hilltop Tikona Fort. Their 'Cleanstay' Program where they have partnered with 'RB' to deliver a safe stay for their guests.
There is no daily housekeeping but only when required and masks are a must on the property. Linen and toiletries now will be delivered in protective packaging and will be placed at the guest room door.
Click here for more details on Hilton Shillim Estate Retreat and Spa, Lonavla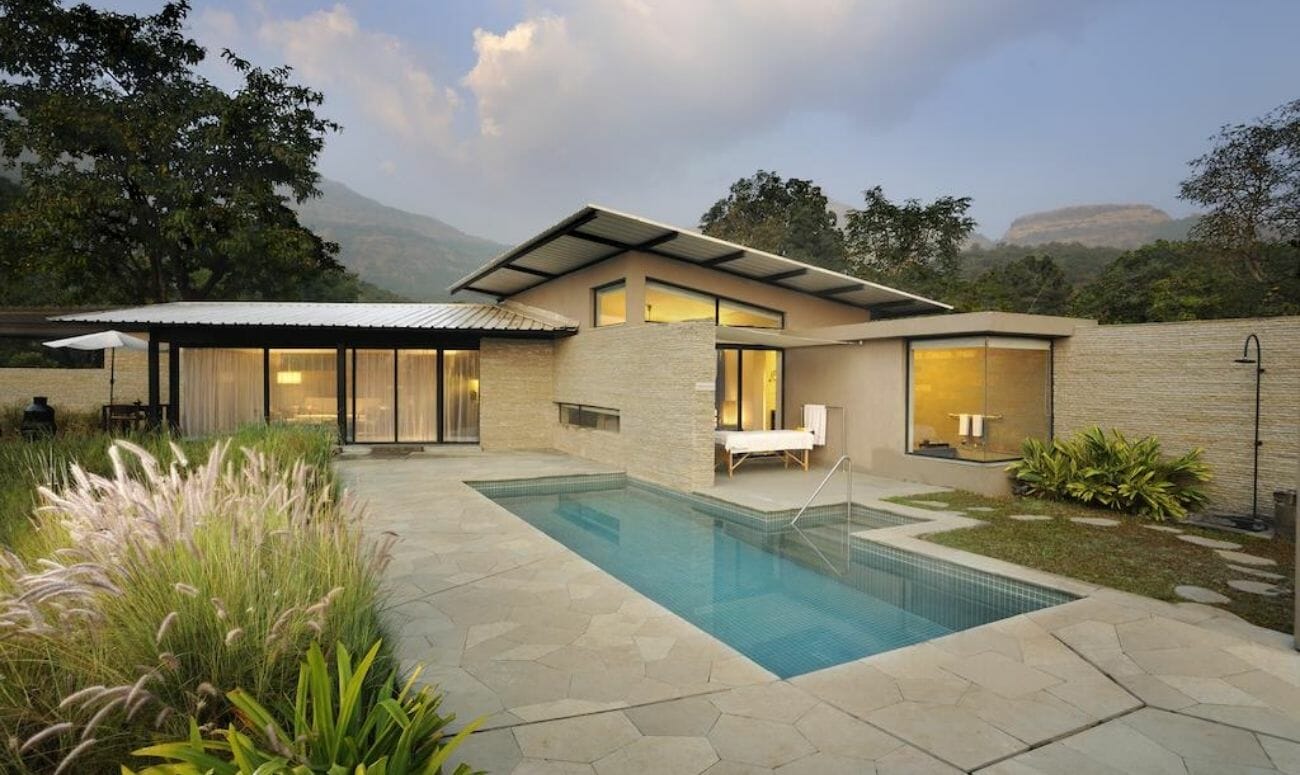 Crepe Ginger Getaway – Luxurious homestay in Koppa, Chikmagluru
Crepe Ginger has accommodations in Koppa with free Wi-Fi, garden views, and barbecue facilities. This vacation home provides a garden as well as a shared lounge. The 4-bedroom vacation home is anyway in a secluded part of the village which makes it even more COVID safe.
Click here for more details on Crepe Ginger Getaway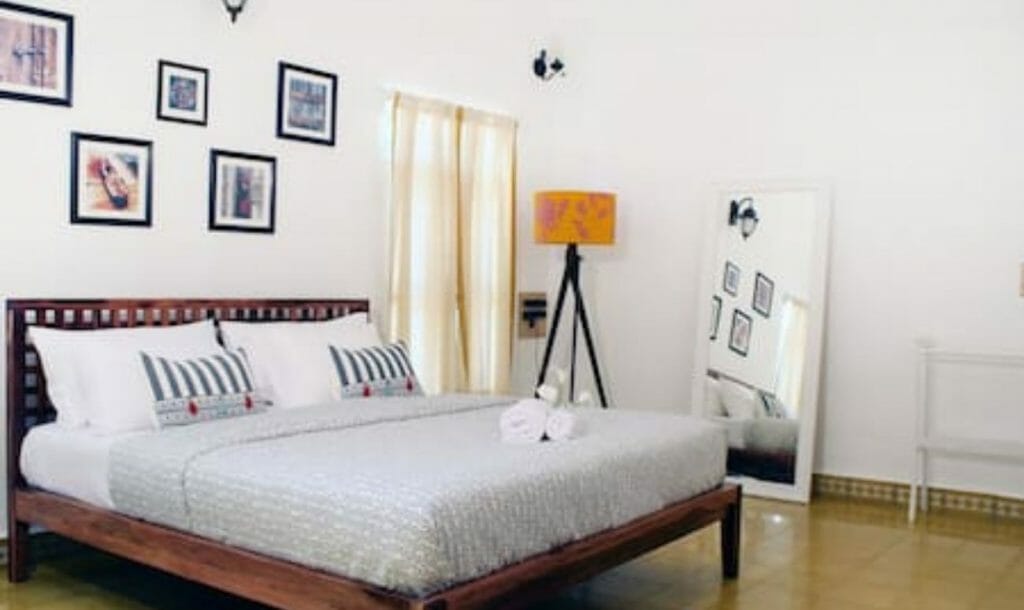 Elsewhere, Goa – Beach Houses and Otter Creek Tents in Goa.
80 km from the Goa airport, there can be no more beautiful a location! On a relatively private spit of land overlooking the ocean, separated from the rest of the world by a saltwater creek, stands 'Elsewhere.'
Four simple but charming houses located on a beach where the footprints fishermen and turtles are still to be seen.
You get there via a private, bamboo footbridge across the creek that separates the beach from the outer world. All guests checking into Elsewhere will have to provide them with a COVID-19 negative test certificate which has been done within 48 hours of arrival.
There's plenty of hand sanitizer around the property. Housekeeping staff will wear masks, gloves and will sanitize themselves before entering your house or tent. Besides regular housekeeping, they will thoroughly sanitize all surfaces in your house or tent. The luggage will also be sanitized at arrival.
'Elsewhere' is situated in North Goa, about 30 minutes' drive from Calangute, Baga or Panjim, 20 minutes' drive from Mapusa, and about 45 minutes' drive from Old Goa.
Click here for more details on Elsewhere, Goa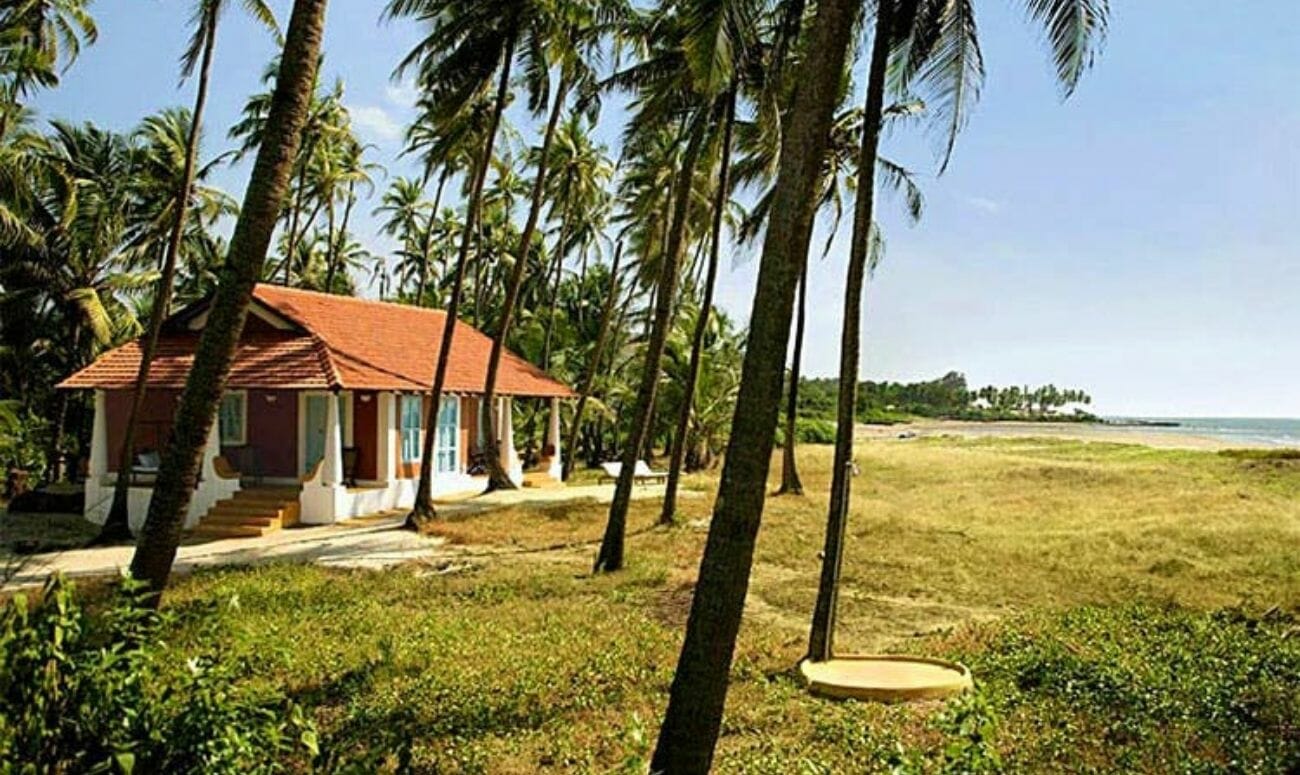 Palais De Mahe – CGH Earth, Puducherry
An address in the French Quarter with a distinct colonial stamp. 'Palais de Mahe' lies close to the seaside promenade, barely 50 meters from the cool breezes and gentle rumblings of the Bay of Bengal.

This signature hotel – with its majestic courtyard, deep verandahs, attractive pillars, and period furniture – combines south Indian fire and flavor with French intensity and fervor to bring you an experience that is in every way unforgettable.
To counter the COVID crisis they are following all guidelines laid down by Ministry of Health by starting thermal scanners at the front desk, increased cleaning, disinfecting, and sanitizing of touchpoints as per WHO guidelines. A conscious effort has also been taken by them to increase the availability of hand sanitizers at every entrance.
The hotel staff is under orders to maintain strict social distancing and mandatory screening ad documentation screening of all staff twice a day. All the following measures are being taken under the 'Break the Chain" campaign.
Click here for more details on Palais De Mahe, Puducherry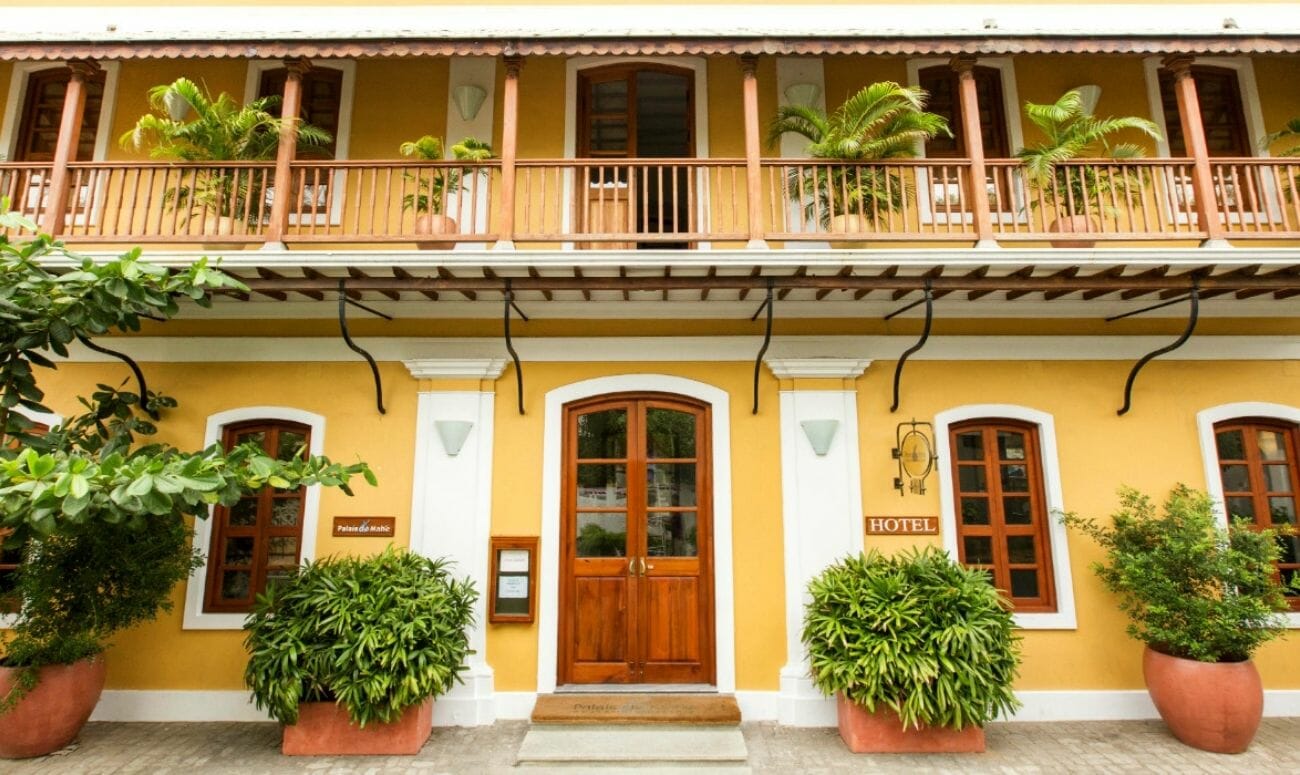 The Postcard, Moira – Moira, Goa
On the Birdsong estate, tucked away in the quaint village of Moira, Goa, is the quiet premise of 'The Postcard Moira.' The nine rooms of the carefully restored 214-year-old ancestral home, promises modernity and an unmistakable Goan spirit in equal measure.
The lush outdoors of this property forms the perfect backdrop to the pared back, modernist aesthetic of the hotel.
To keep up in times of the COVID emergency, temperature reading is a must, protective masks and disposable gloves are being worn by all hotel members and changed from time to time.
Luckily, most of the team members have accommodation within the property and that limits the exposure from the community. Food items are further cleaned using Diversey Suma Tabs, a disinfectant with improved hygiene security which is effective against a wide spectrum of microorganisms in all water conditioning. Cars and guest luggage are fogged and disinfected before it enters the hotel.
Click here for more details on The Postcard, Moira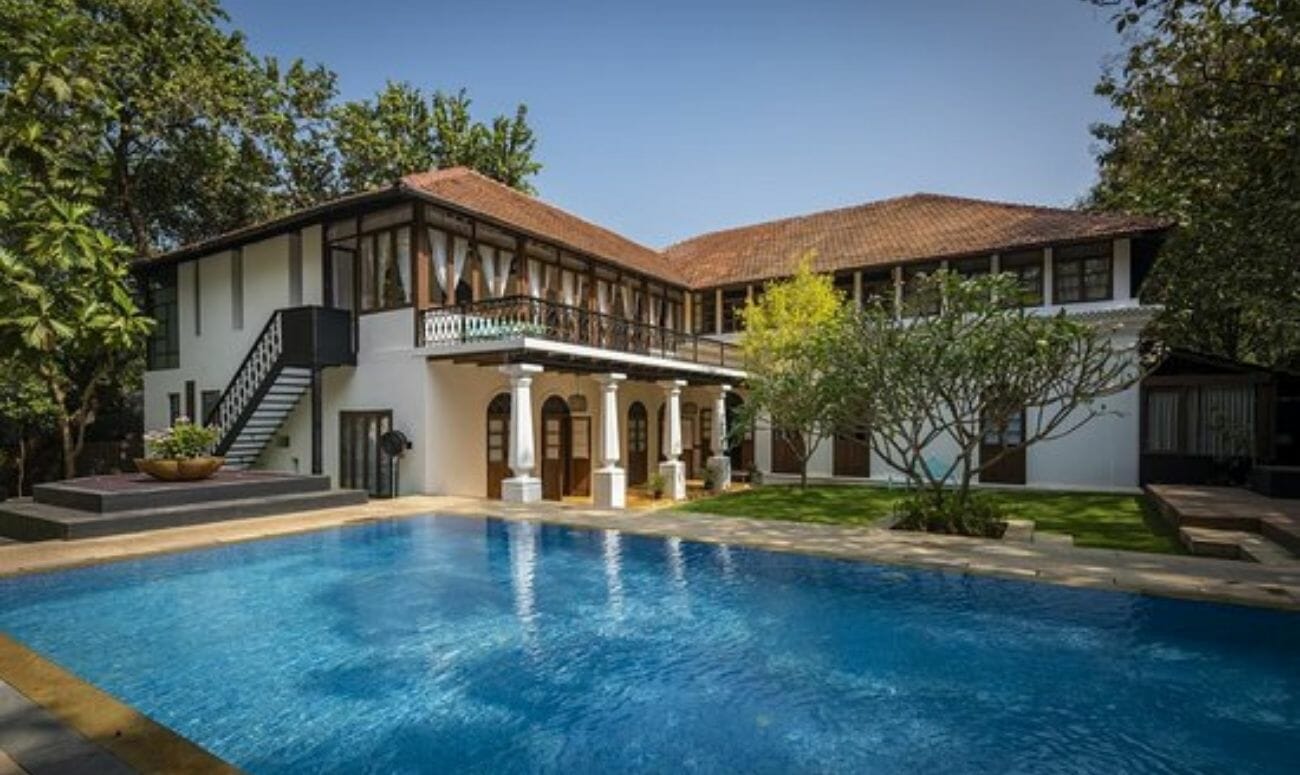 The Lodge at Wah – Palampur, Himachal
Sited within the sprawling Wah Tea Estate, 'The Lodge at Wah' is the perfect place to set up camp. It's far enough from the madding crowds of Mcleod Ganj and Dharamshala, but close enough – only about an hour away – to allow for a visit.
The lodge is a charming homestay, run by Upasana and Surya Prakash, a young couple who also own the tea estate. The owners have taken all measures to ensure that the guests have the safest experiences and don't miss out on the experience as well. From greeting their guests with a namaste to room key being sanitized on check outs, they have done it all!
They have also digitalized the whole checkout procedure with e-bills and online payments. In case any of the tenants showcase high symptoms of COVID-19, they have also devised a plan to confine the guests stay to a room and have tied up with a local hospital as well.
Click here for more details on The Lodge at Wah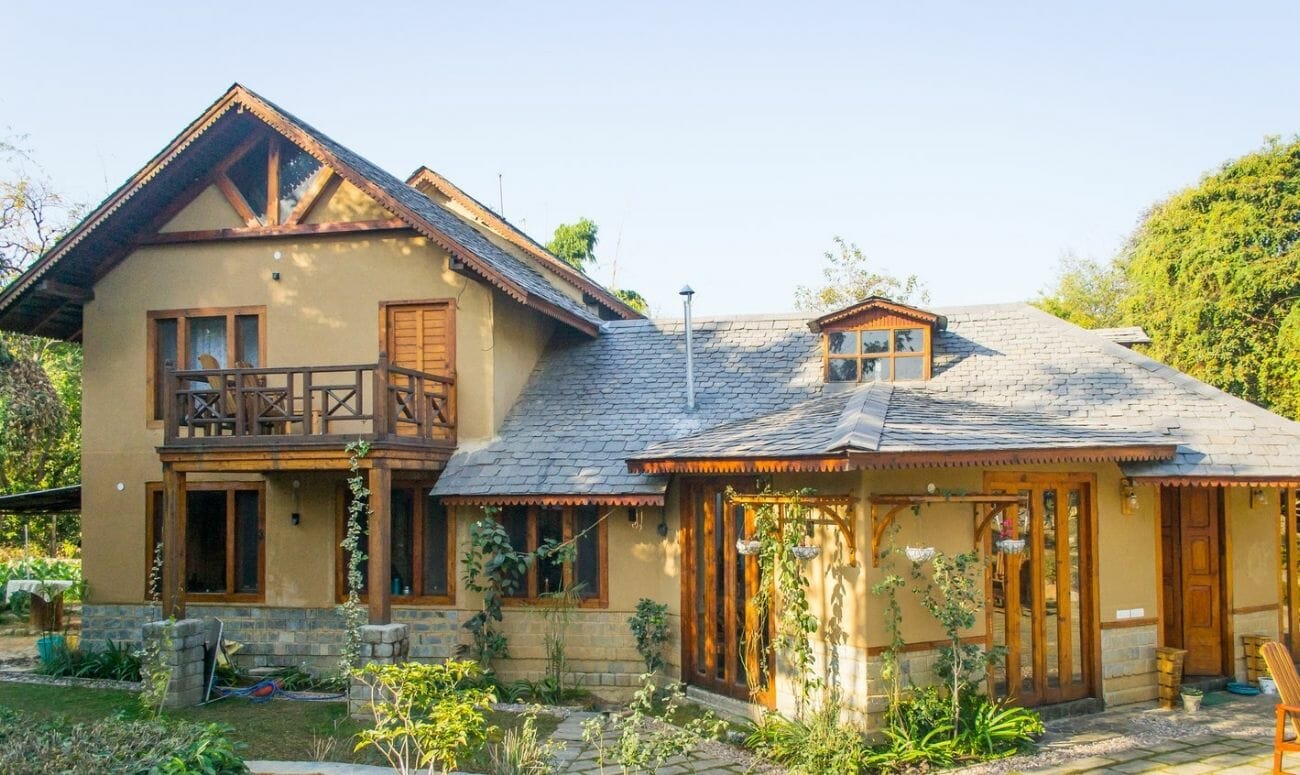 Narendra Bhawan, Bikaner, Rajasthan
On the edge of the Aravalli Mountains, this boutique heritage hotel is royal, polished, yet modernist.
The hotel recently launched a special package called "We Pay You Stay" which started from Rs. 3,500 and included breakfast, a la carte lunch, high tea at Laxmi Niwas Palace once during your stay and several thalis to choose from! Head over to their website to know more about their exclusive offers.
Click here for more details on Narendra Bhawan, Bikaner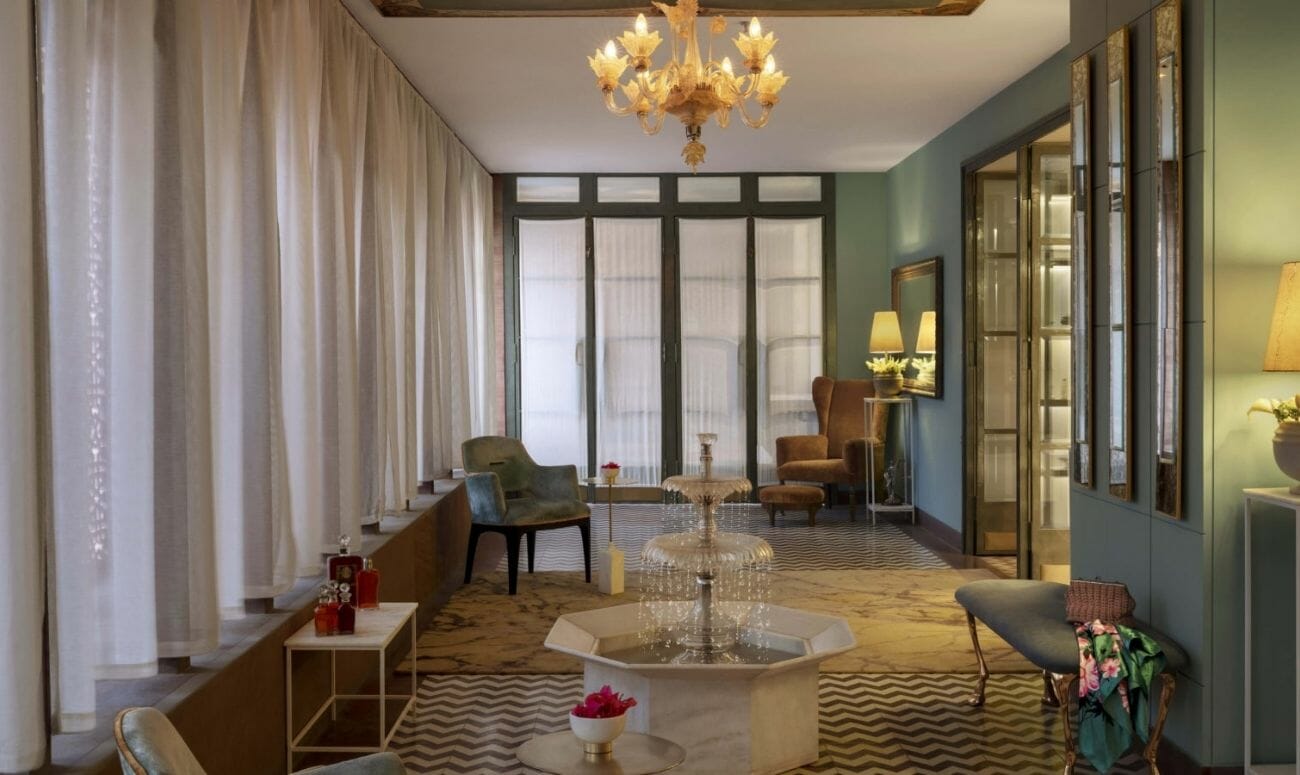 All these stays are quite diverse and are sure to give you a relaxing experience like no other.
Go explore!
Read more: Escape Into The Lap Of Luxury Without Leaving The City, At Oberoi Mumbai
Like & Follow ThinkRight.me on Facebook, Instagram, and Telegram to stay connected.