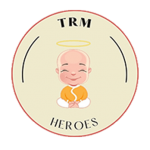 It wouldn't be an exaggeration to say that Deanne Panday is synonymous with fitness and wellness. An author, a fitness trainer to the who's who of Bollywood, an entrepreneur, a mother, and a wife, Deanne does it all with a simple life mantra – Balance. Which is also the name of her third and latest book.
But how did Deanne Panday become The Deanne Panday? In a candid conversation with us, she tells us about her first infatuation with fitness, why she wrote books, and most importantly, why does she sleep so early!
ThinkRight.me: Your fitness journey started at a very young age with you practicing Jane Fonda videos at home. While that was inspired by your sister, how did the switch to Yoga happen? What was the inspiration behind that?
DP: Yes, my sister and I would love working out to Jane Fonda's workout routine. Although back then it was all fun and games for me. Gradually I really started loving it, as I felt stronger and fitter. I would be around 14 or 15 when I realised that this is what I want to do.
A couple of years later, I went to my first Yoga class and instantly fell in love with it. I felt calmer, I was breathing better. Back then Yoga was something that only older people did, but I held onto it because I felt good while doing it. After years of practicing traditional Yoga, I enrolled in the school of Ashtanga Yoga and become an Ashtangi. There is no looking back ever since. I practice Ashtanga Yoga to date, where I do my own flow, own sequences. Yoga and weight training have been my constant ever since.
ThinkRight.me: What inspired you to write I'm Not Stressed? It came out at a time when everyone was looking for shortcuts to a healthier life, but you went the other way – looking inward for external beauty and peace.
DP: Writing a book had always been on my bucket list. I wanted to write something that was educational, motivational, and inspirational to people out there. But I wasn't sure what to write about. That's when I noticed that my clients would often come in complaining about stress, be it in their personal or professional life, stress was a very common issue.
Which is when the idea of writing a book about stress struck me, about how it affects our body and mental wellbeing. I interviewed experts and doctors to find out how stress leads to an array of diseases and lifestyle problems.
It took me one year four months to complete, and every bit of hard work was worth it. I wrote it because I was passionate to change people's lives and wanted to motivate them to lead a healthy and stress-free life.
ThinkRight.me: You are India's most famous health coach, from beauty queens to celebrities, you have been behind a number of success stories. What does wellness mean to you?
DP: Wellness is beyond what's on your plate and how you look. It's a very broad spectrum. Your thoughts, your mind, your spirituality, your genuineness, your integrity, all of that is a part of wellness. People should understand that having a lean figure or a six-pack is not wellness. Having a healthy body and an unhealthy mind is still unhealthy. One should not kill themselves for being healthy and having the perfect body, this is way unhealthier. Love your body, respect it, and don't obsess over fitness while keeping your happiness and wellbeing in the back seat.
ThinkRight.me: Tell us about your new book Balance. What are the key takeaways from it?
DP: We go about our lives in a rush – always busy, always tired. This book will allow you to find balance in 13 aspects of life, that lend it meaning, purpose, happiness, and peace. When each of these aspects is in harmony, you are in perfect balance with yourself. You will experience true happiness and health from inside out.
Each chapter focuses on one aspect and has simple, easy-to-follow advice, along with tips and activities that will be your key to a blissful life. You can also customise them as per your liking. Balance is not a quick fix to your issues, but it will guide you holistically on your path to a life free of stress, anger, and dissatisfaction.
It's an ideal read in the current times where our lives have turned upside down, this book will be like a breather and will invoke love and happiness in your heart.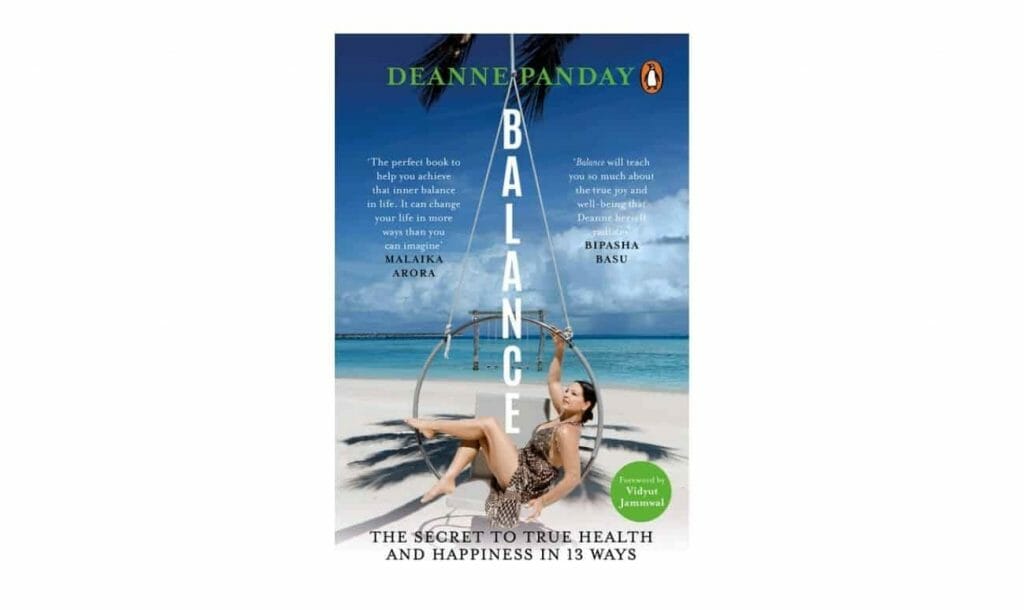 ThinkRight.me: People are feeling a lot of stress and anxiety right now. What would be your tips for thinking and living right in the current scenario?
DP: It's all in the mind. Imagine if the fear did not exist, how limitless would you be. When you experience fear, you get anxious, when you get anxious you get stressed, and that in turn damages your immune system. Train your mind to remain calm by practicing any mindfulness activity, be it meditation, Yoga, cooking, colouring, anything.
Go inward, focus on yourself, your happiness and find your anchor. It's not the time to stress, it's the time to be mindful and look after yourself and your loved ones. When you do get a little worked-out, something as simple as breathing can make you calmer. An empty glass cannot pour; you can handle things better and take care of others only when you're in the right state of mind.
ThinkRight.me: Finally, what does a day in the life of Deanne Panday look like, and how do you unwind and rejuvenate yourself?
DP: It's a set routine since I am a very disciplined person. I wake up and drink a lot of water, and then I meditate for a couple of minutes and offer my gratitude to everything in life. Then I have my breakfast, followed by a workout, and then I start with my work for the day.
I have my lunch with my family, get back to work again, have my evening snacks, and then have a very light dinner. It's a very simple life, I spend a lot of time with my family and inner circle of friends. I sleep very early and very rarely have late nights. I like sleeping and waking up on time, it gets me going.
For Deanne, life is all about loving, sharing, laughing, and keeping it simple. And probably that is what makes it beautiful. What makes your life beautiful?
Read more: 7 Days, 7 Positive Stories: The Weekly Roundup, May 17th-23rd
Like & Follow ThinkRight.me on Facebook, Instagram, Twitter and Telegram to stay connected.