Youngsters who run a YouTube channel, have lent their hands to feed the poor and needy in Villupuram ever since the Covid-19 lockdown was imposed. 
This group of 10-12 youngsters has been providing lunch for people sheltered on the roadsides, outside railway station and bus stand in Villupuram, using funds from their friends and relatives. 
"We had been providing lunch for people who dwell on the streets and are homeless, with a pack of 'variety' rice with pickles. We gave chicken biryani during Eid. The money was funded by our friends and family, we spend about Rs 2,000 per day for the vegetables, rice, oil and packaging," said the chief manager of the channel C Periyardasan. 
The team has also planned to provide dinner along with the ongoing lunch plan.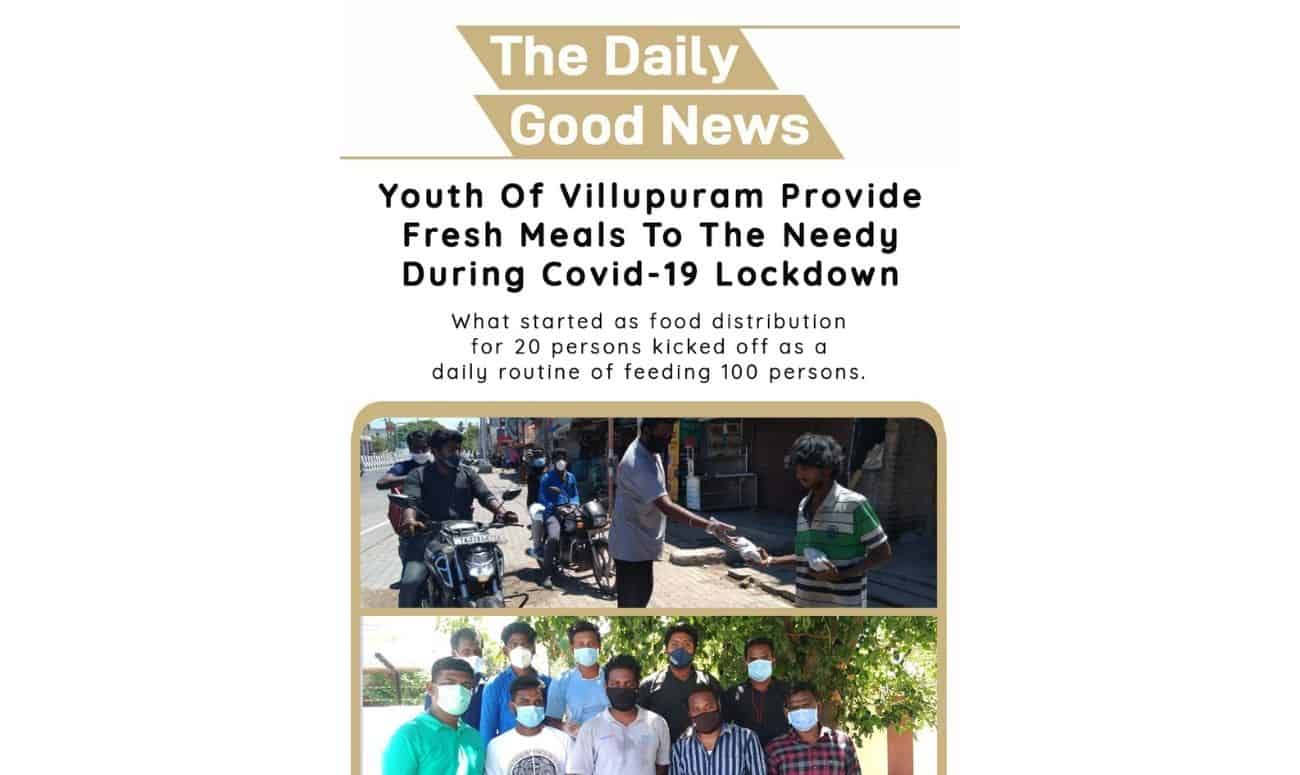 The 'Library at the Covid Center' is believed to be the first innovative initiative to empower the COVID patients at the Covid Center. 
Jointly set up by NMMC and Let's Read Foundation, a unique project called 'Library in Covid Center' was inspected by the civic chief Abhijeet Bangar. 
COVID patients have a lot of time at the COVID care centre while getting treatment away from home. It is possible that they lose morale by thinking more about the disease as they are alone away from their families. In that case, if he is provided with books on various topics of information and entertainment, he can move away from those thoughts to some extent and live in the world of books. This can create positive thoughts in his mind and increase his hope.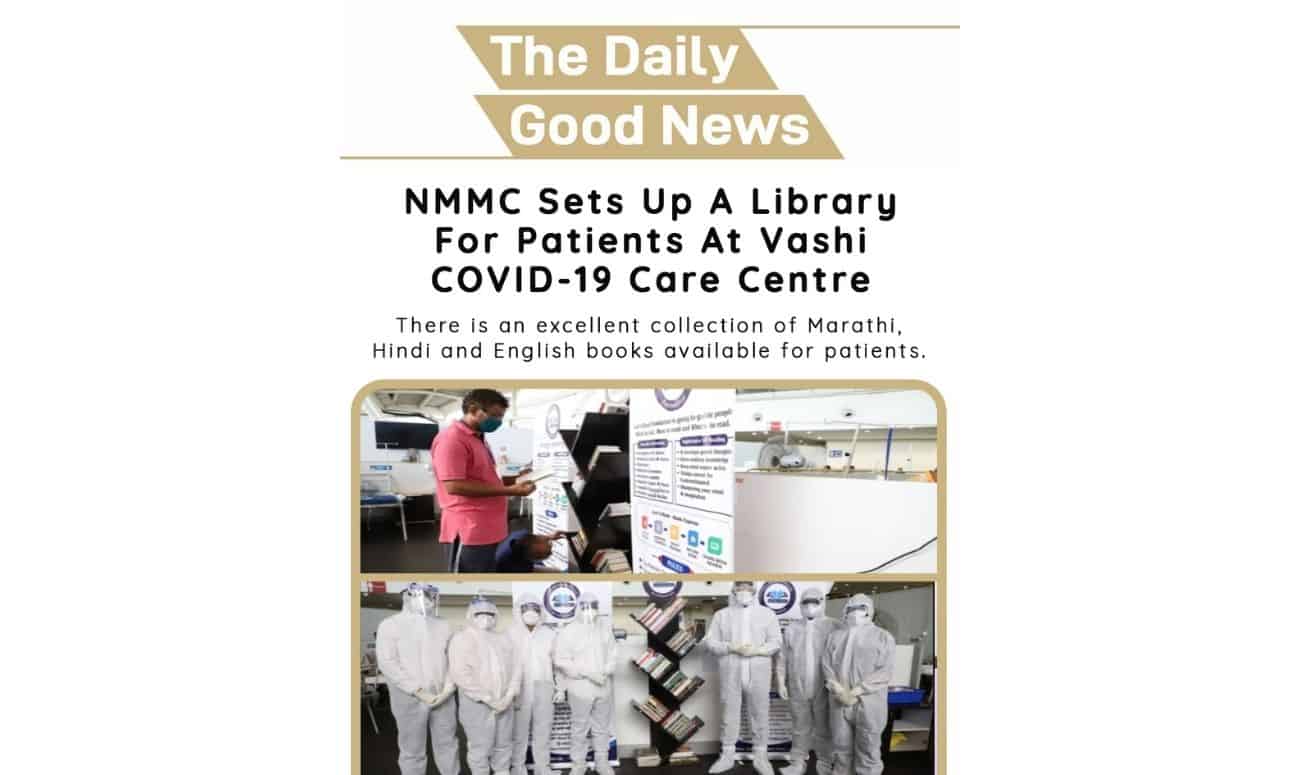 In light of people facing hardship to get taxis and ambulances during the ongoing Covid-19 pandemic, an umbrella organisation of over 60 resident welfare organisations in Kanakapura Road has decided to aid its residents. It will offer a car free of cost to help residents reach anywhere for treatment as well as revive its popular ambulance service it ran when the  pandemic broke out last year. 
Speaking to The New Indian Express, Abdul Aleem, president of 'Changemakers of Kanakapura Road' said, "With Covid cases rising, we want to help out the nearly 30,000 residents who are our members. We have arranged for an Innova car through Sathya Sai Tourist service. Our group will bear the diesel and driver charges." 
Kudos to these heroes!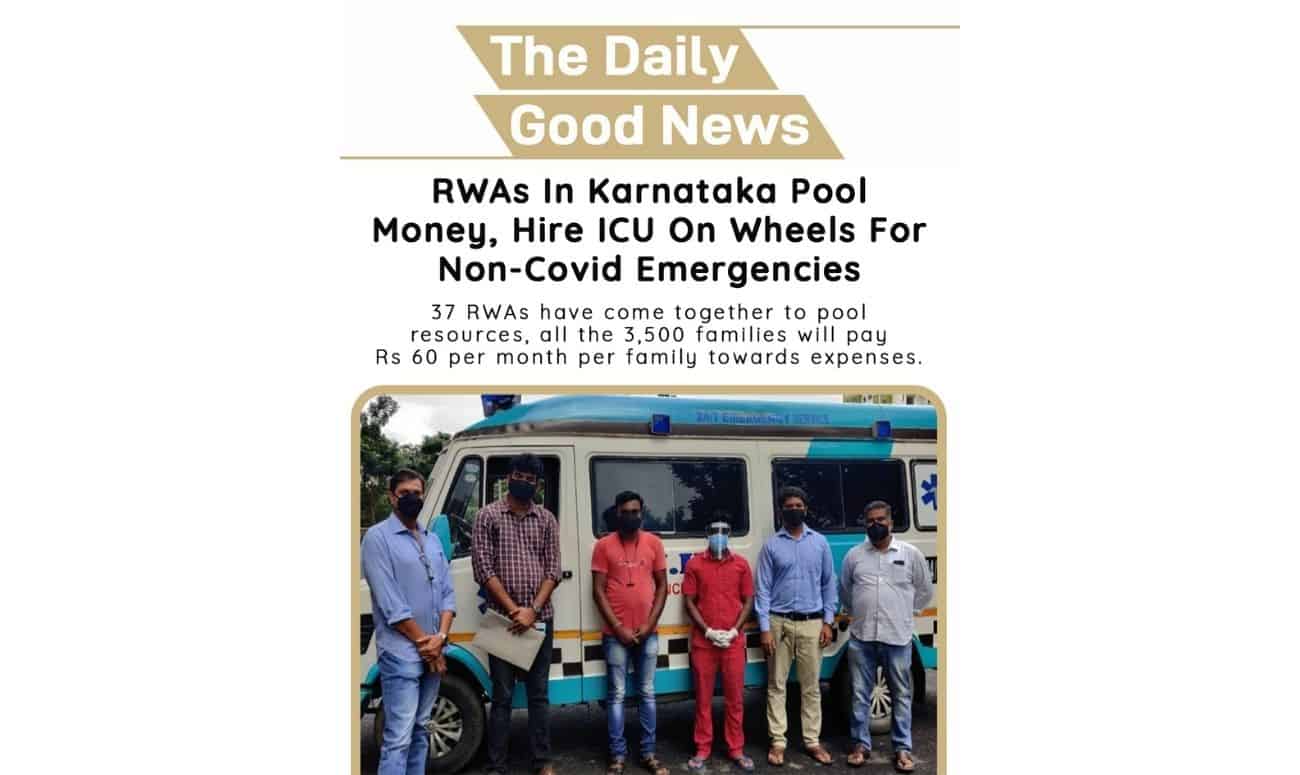 Recalling the beginning of her philanthropic journey, Arshi said on the first day of Ramzan, the condition of her father Mashoor, who was not keeping well, began deteriorating and her worst fears came true when he tested positive for COVID-19. 
While in home isolation, his oxygen levels started falling and the doctor asked me to arrange an oxygen cylinder. 
However, when I approached the authorities, I was told that patients in home isolation cannot get oxygen cylinders and was advised to get my father admitted to a hospital, according to Arshi. 
"Despite moving from pillar to post, I was not able to arrange a cylinder." 
After this incident, I realised what families of COVID patients needing oxygen must be going through, she said. 
"Ever since, anyone who sought oxygen either through phone or WhatsApp was helped. 
I have provided oxygen to several people in Shahbad and Hardoi (UP) and Uttarakhand," the 26-year-old said, adding that she does not charge any money. 
The young woman has received many laurels for her heroic actions.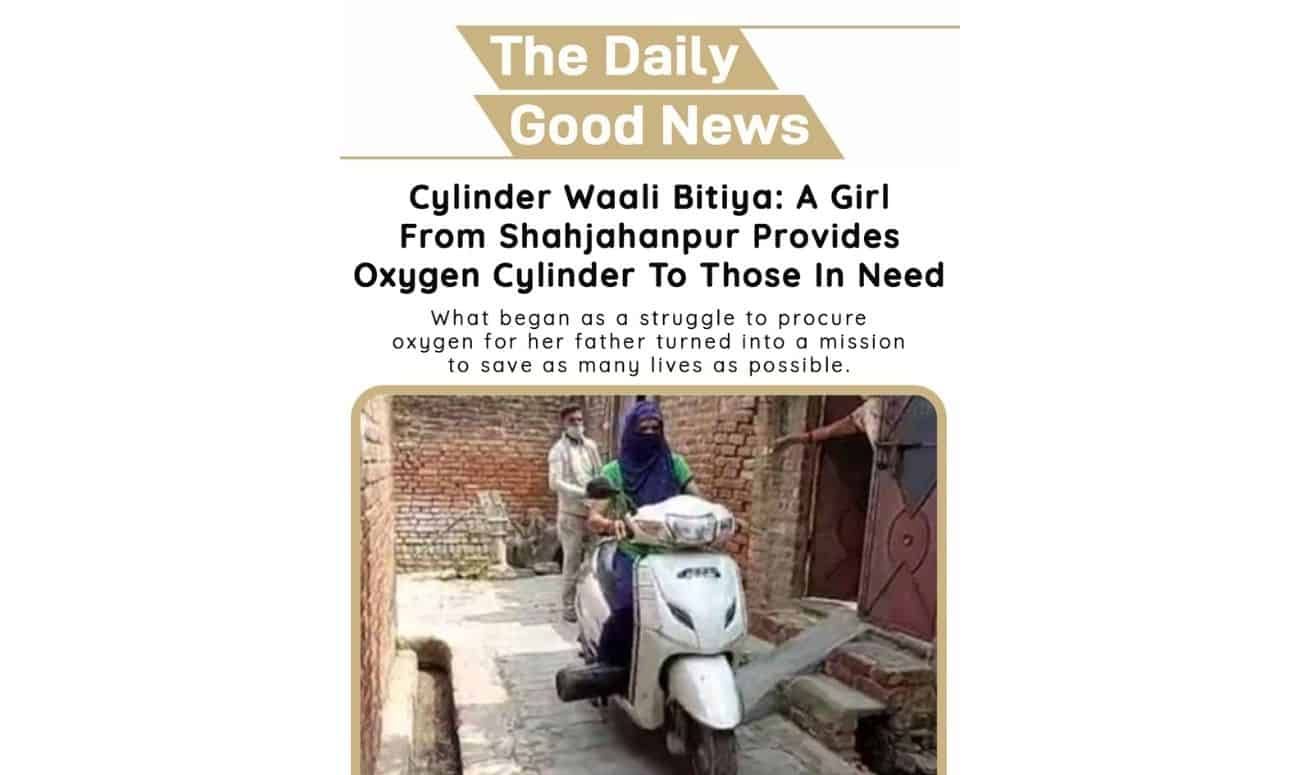 With an objective to offer free education to those living in remote villages of Saranda forests in Chaibasa, a fourth-grade employee of the Steel Authority of India Limited (SAIL) runs a primary school with 35 children enrolled in it.
Santosh Singh Panda has set up his school in an abandoned house built by his father. Kids from adjoining villages also attend the school.  
Santosh was born and brought up in the same region and has observed how lack of education is leading the children into a life of roaming in the jungles. Apparently, once the children are old enough, they refuse to go to school. 
"We had to make huge efforts to convince the parents, who are mostly unlettered, to send their children to our school for free," says Santosh.  
From 20 students in 2017, the school now has 35 enrollments. Even during the lockdown, Panda has been providing study material to the doorstep of children. He said, "They don't have smartphones enabling them to attend online classes. So, we have prepared study material which is available at their doorstep."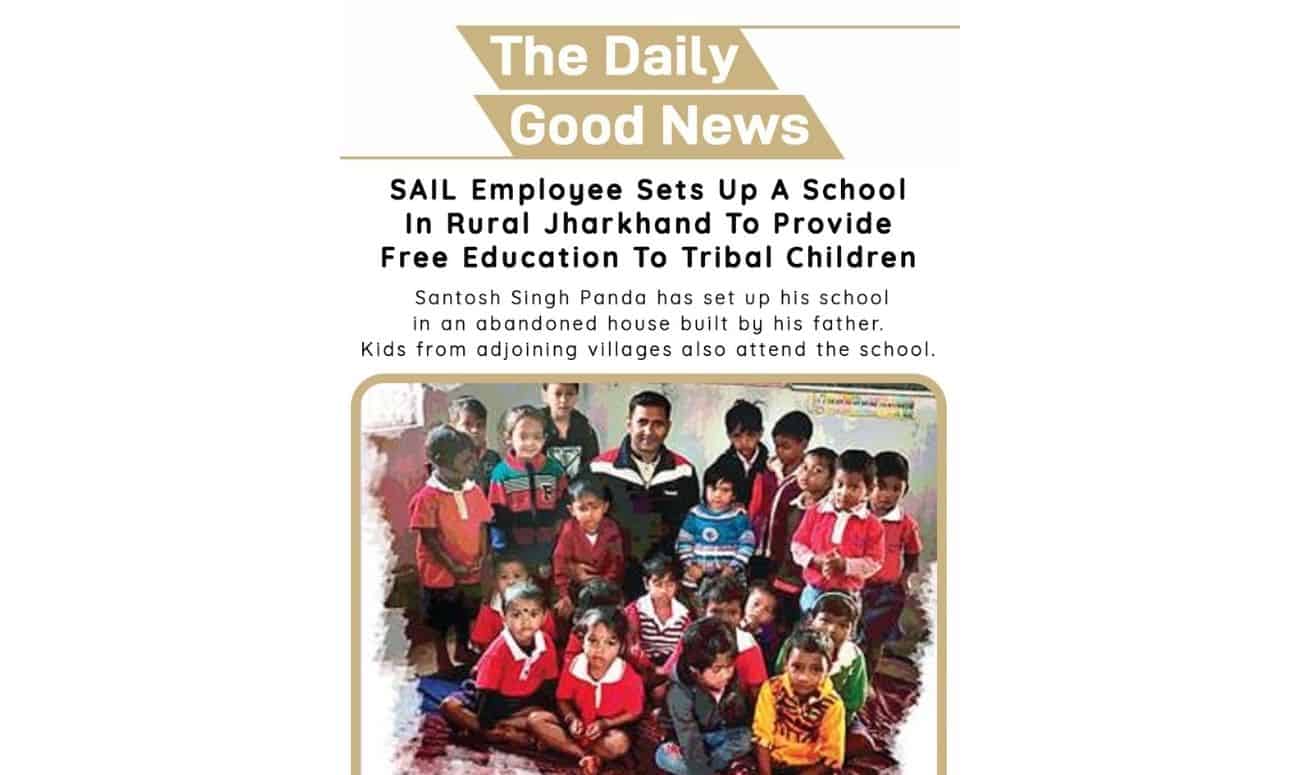 Under an overcast sky, 74-year-old KV Thomas was being welcomed by his furry entourage at Kuravankonam. He had arrived in his red Maruti Alto, with home-cooked food for the street dogs and cats. 
Even as the strays wolfed down the meal, they were quick to show their gratitude, hopping and prancing about in joyous abandon. Thomas is just one of the many faceless warriors, who are quenching the appetite of the stray animals on the streets, when the COVID-19 lockdown has cut their supply and access to food.  
"I have been doing this for the past 20 years. The only difference is, that during lockdown, I feed more animals now. I cannot miss this even for a day because they will be waiting for their meal. The lockdown has further reduced their access to food," says Thomas, a resident of Kuravankonam who feeds over 30 dogs and 20 cats daily.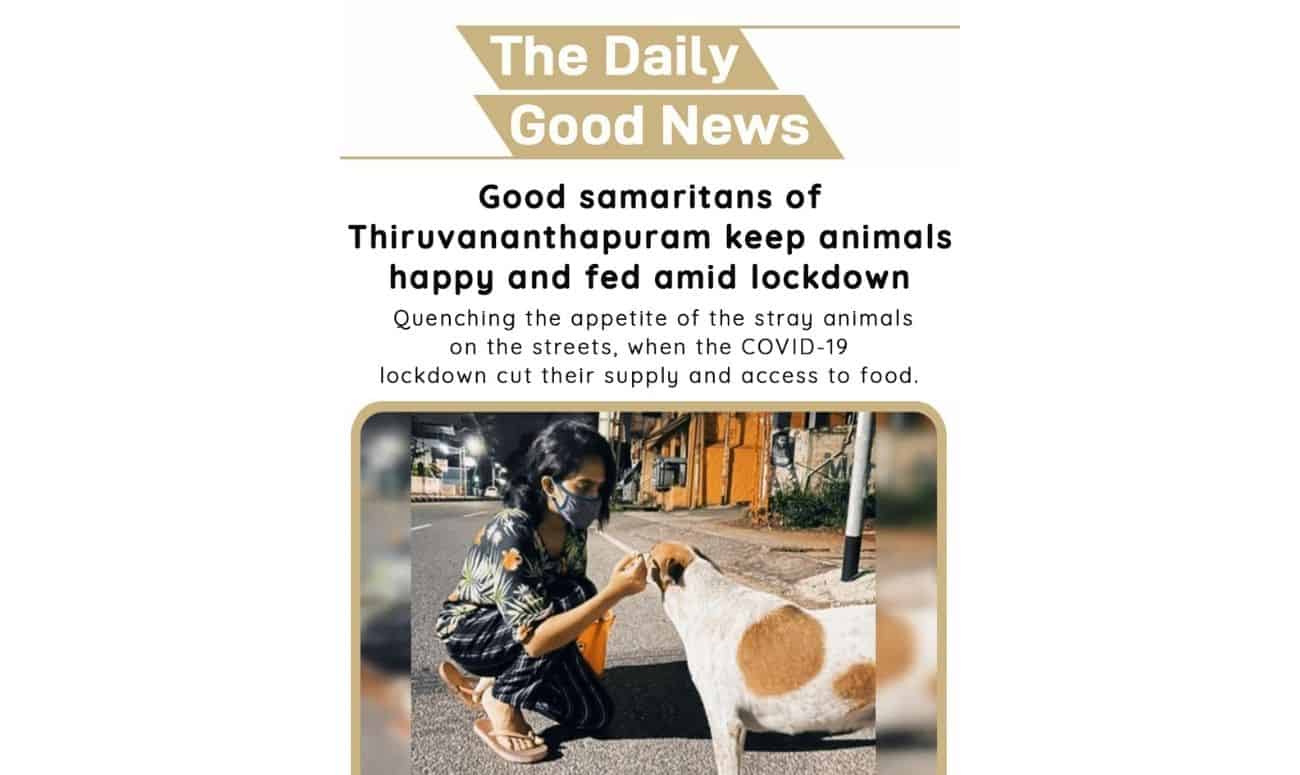 A group of four women under the moniker Naarisena has been serving nutritious meals to Covid-19 patients in home quarantine in Kakinada.Naarisena, mooted during the outbreak last year, also helps poor Covid patients, and serves food to 90 people every day in the city. 
"Apart from food, we also deliver medicines to Covid-19 patients who are alone or poor. We do not charge them for our services," one of the members said. Lavanya Samayamantry, Padmaja Gogireddy, Padmaja Koduri, and Bhanu Maddala are assisted by Varsha Pichikala and Anasuya Paningapalli in their initiative. Started by Latha Chowdary Botla of Hyderabad a year and a half ago, Naarisena has since spread to different parts of Andhra Pradesh and even Bengaluru.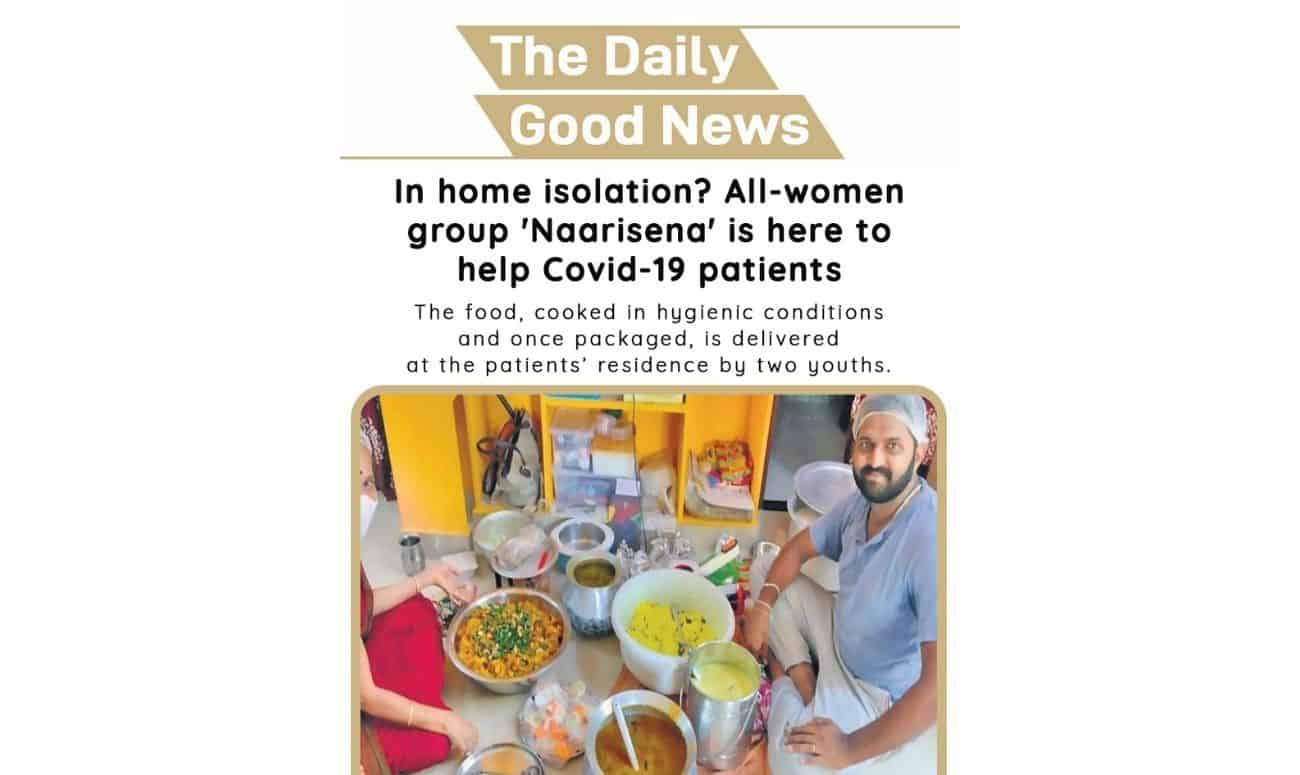 Stay tuned for more good news next week.
Until then, stay safe and stay indoors.
To read last week's round-up click here.