We live in a country that is drastically diverse in terms of race, caste, language, and class. It's therefore quite natural that our homeland has been the hotbed of many a conflict, where states and communities have refused to cooperate with each other. In fact, national unity has been a topic of concern for each and every government that has come into power. Previously instances of a strong united spirit were only seen when India was playing a cricket match or fighting a war. But the recent floods in Kerala have really opened our eyes to the importance of the phrase "united we stand, divided we fall."
When Crisis Struck
Natural disasters have struck our country time and again but there has been nothing more devastating in recent memory than the draconian floods that struck Kerala. The state was in shambles within days leading to a humanitarian crisis that attracted global attention. Solidarity becomes even more significant in times like these and we can say with a lot of pride that Indians truly rose to the occasion. The amount of support from within the country and from Indians residing abroad showed us that being physically present is not necessary if you want to help. The determination to stand by your own people can transcend geographical boundaries.
Love For The Motherland
The non-resident Malayalis gave us a perfect example of what to do when your home state is fighting an enormously tough battle. Most of them who had migrated to other countries for work found it difficult to return to Kerala even if they wanted to. But they were strong-willed enough to form powerful networks and communities that would help the flood victims in Kerala with money and in kind. It was endearing to see not only Malayalis but all non-resident Indians stepping forward to ensure that Kerala could recover from the damage.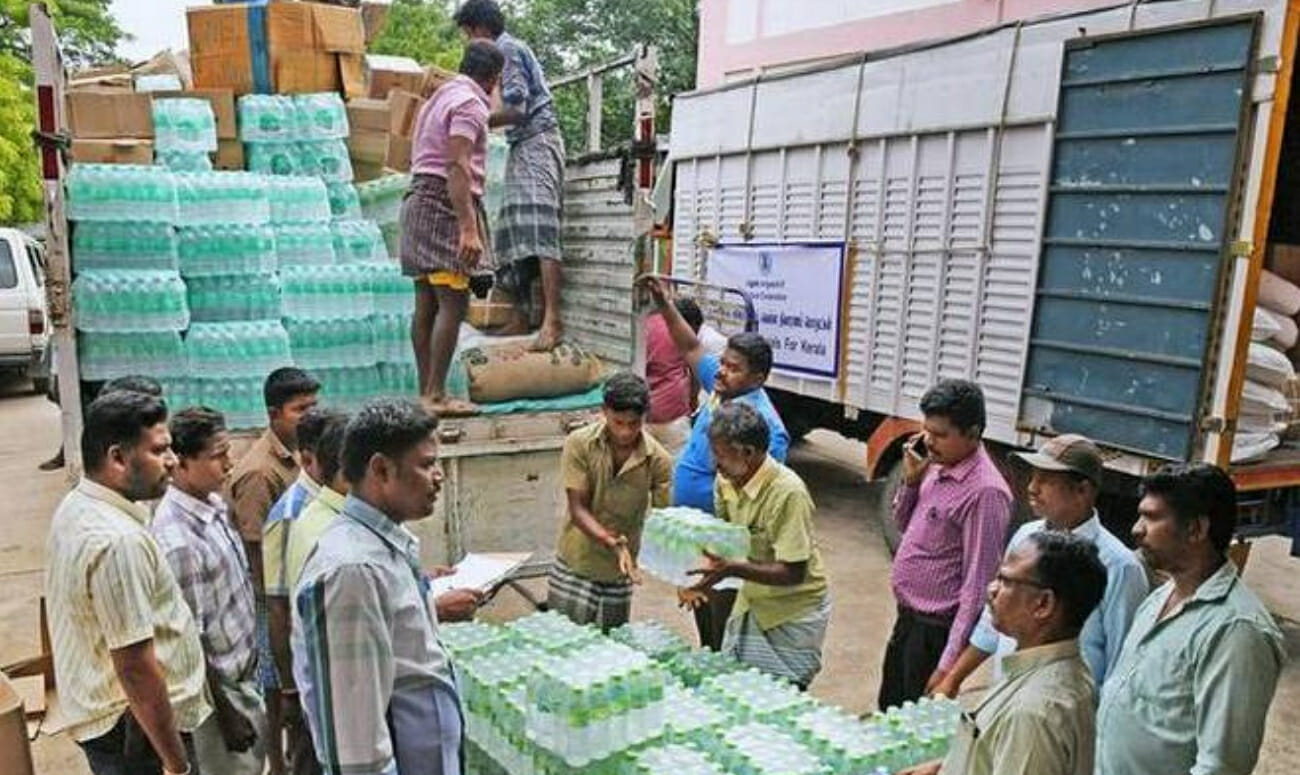 When We Stood United
The amount of support pouring in from all over the world and especially from the other states was tremendous and these efforts needed to be streamlined. The Kerala government set up the Chief Minister's Distress Relief Fund (CMDRF) to consolidate all the help that was being received. This portal proved to be magical because it managed to gather an astonishing figure of 713.92 crores in merely two weeks.
Detractors exist everywhere and a lot of people tried to counter acts of generosity by trying to propagate their hateful agenda. They started maligning Malayalis and Kerala on social media by saying things like Keralites "deserved" the flood. Fortunately, the goodwill, hope and positive energy were genuine enough to overshadow the hate speeches. The floods made us realize that empathy is the core foundation on which India truly stands. The acts of kindness were not just symbolic gestures; they were a way of saying "we care."
Priceless Efforts
People in Kerala had lost homes and loved ones in the flood, and their pain and loss resonated with every Indian. Families across states started donating essentials from blankets, soaps, and medicines to money. Since August 14, 3.91 lakh people have lent their support to the cause. This 132.62 crores worth of money was collected through a variety of mediums ranging from banks and UPIs and through Paytm and other such online money transfer apps. This simply goes on to show that people left no stone unturned when it came to providing help.
Kerala is now on the rocky road to recovery but it's becoming more stable with time. It will remain a fascinating example of how humanity always triumphs when faced with adversity.
READ MORE: MAKE MOTIVATION PART OF YOUR DAILY LIFE