An Idyllic Vacation
A luxurious holiday on silver sand sprawled beach, wind through your hair, and the smell of the salty sea. All this seems too idyllic until you stumble upon a glass bottle and the dream vanishes into thin air. Waste management is crucial and has become a major issue around the world, and this was also noticed by 26-year old Garima Poonia. What caught her attention was the lack of waste management, when she had visited Andaman's Neil Island in 2017. It was then that she decided to take matters into her own hands, and explain to the locals why is recycling important for the environment. She returned in 2018 and initiated her project.
The "Kachrewaale Project" Initiative
Her start up "Kachrewaale Project" collected and segregated around 250 kgs of trash in the past year from 5 beaches. Additionally, she has taken up the responsibility of educating the resort and restaurant owners and workers about segregation of their waste, and how plastic pollution affects marine life. Owing to the uniqueness of their ecology, which is home to around 1,000 endemic species, she stresses upon the importance of preservation of these islands.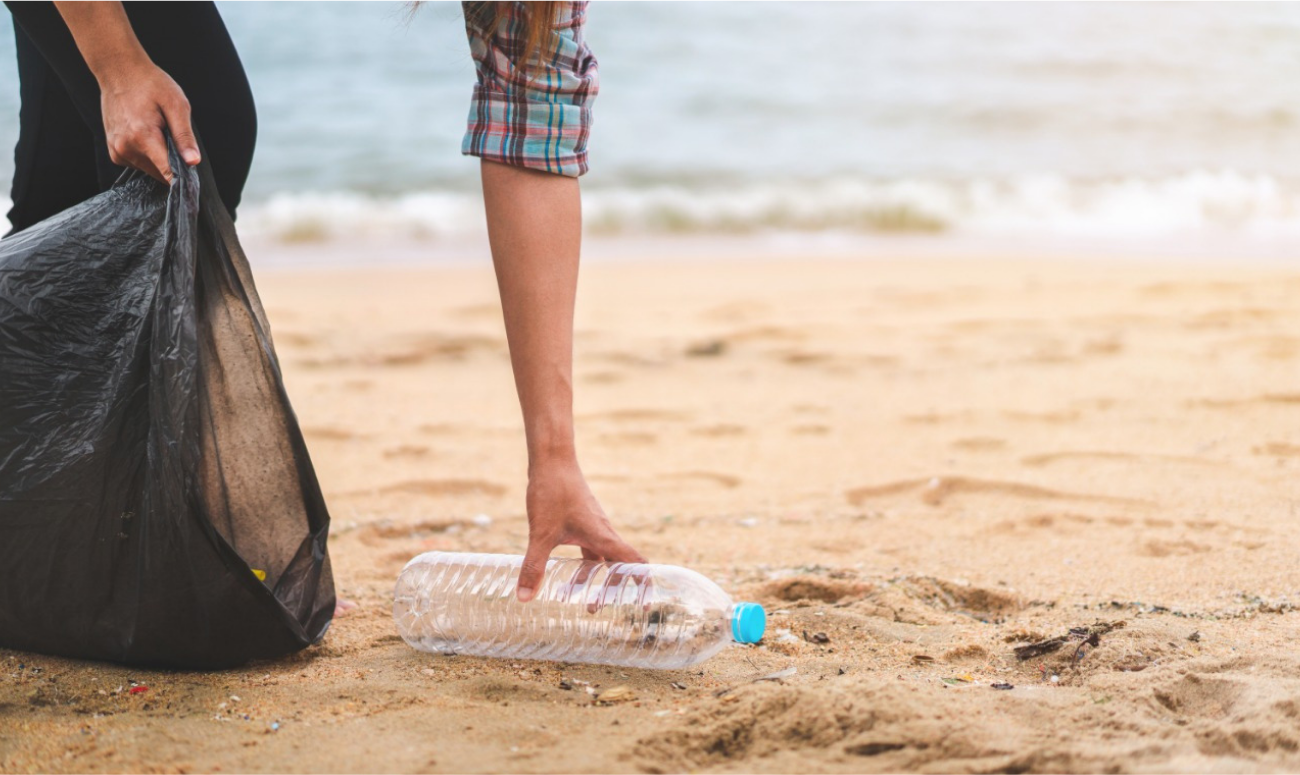 Why is recycling important for the environment? 
Starting the project last October, Garima had to visit each and every household to explain to the locals, the baseline of waste management. It primarily included the amount of waste produced and the ways to deal with it. The locals are forced to simply dispose of their trash, due to the lack of any trash collection service. She says, "The locals are very much interested in change". They are enthusiastically segregating their waste and would gladly welcome a collection service.
Benevolence of the Locals
Owing to the growing tourism sector in Andaman, commercialization has also increased thereby producing larger quantities of trash. The biggest problem is getting the trash off the island and transport it to India, since there is no recycling done on the island. Some owners have been burning 80% of their trash, thereby adding to the already significant pollution.
Poonia has organized 5 beach clean-up drives, mostly consisting of students and locals, since October 2018. Despite being unable to secure funding for her project, she is keeping it afloat by securing side jobs. There are many local authorities who are assisting in the financing, like the Chief secretary of the Andaman Islands. Port Blair Municipal Corporation, the Directorate Shipping Services and the Defence Wives Welfare Association help to transport the recyclables to Chennai.
Garima's efforts have brought about a positive change in the beaches of Andaman. As for her it is just the beginning. She is also working with local authorities to phase out plastic straws from the island. After Neil she will continue this cleanup in Havelock, another one of Andaman's popular islands.
Image: Image File
Read more: Cast Your Vote – Come What May!
Like & Follow ThinkRight.me on Facebook and Instagram to stay connected.