As consumers' choices grow conscious, ethical brands in India continually emerge. Relying on India's rich cultural heritage, traditions, and quality ingredients sourced mindfully, the Indian e-commerce industry is laying roots in the lifestyle sector with several Indian brands promoting the concept of conscious living. Mindful living relies on investing in products that have been crafted using conscious measures and quality ingredients. Not only does it require us to slow down the way we consume, but it also encourages us to take time off from the fast-paced life and care for our wellbeing.
Ahead, find 10 Indian brands that are harnessing the country's assets for the world to see.
10 Extraordinary Indian Brands To Follow In 2023
1. Phool
Founded in 2017 by engineering graduates Ankit Agarwal and Prateek Kumar, Phool.co is India's first biomaterial start up and fragrance-focused wellness brand. The brand makes use of floral waste that is collected from temple waste dumped in rivers and makes patented organic fertilizers and charcoal-free luxury incense products. They collect temple waste from three prominent Indian cities including Kashi Vishwanath, one of the biggest temples in India. As India's first direct-to-consumer wellness brand to obtain Fair for Life-Fairtrade, and Ecocert Organic & Natural certifications, Phool has also invented Fleather – leather made from flowers.
2. Just Herbs
Just Herbs' journey began back in 2000, when Dr. Neena Chopra, a former banker, and a certified naturopathy professional and biochemist chose to make the shift toward the promotion of clean beauty and personal care using plants. She founded APCOS Naturals in 2002, a certified Ayurvedic company by Ayush – the department of Ayurveda in the Indian Ministry of Health before launching Just Herbs as one of the first few clean beauty Indian brands in the market in 2010. Speaking to a publication, Dr. Chopra explains the brand ethos, "We are guided by the belief that choosing between a product that's good for your skin and one which is safe for your health and for the earth is a choice you should never have to make". And so, Just Herbs became a champion for clean beauty with holistic beauty solutions that are safe, honest, and effective.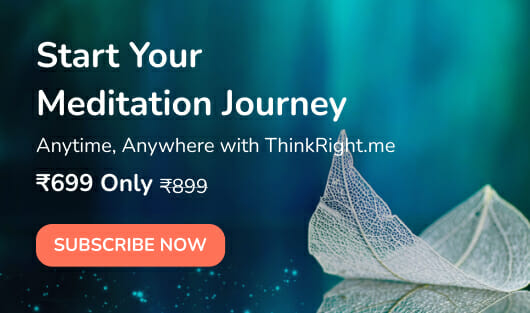 3. Earth Rhythm
A homegrown, smart and safe skincare Indian brand, Earth Rhythm was launched in 2019 as an environmentally conscious business offering professional-grade products in haircare, skincare and makeup. All of their products are safe, non-toxic, sustainable, and biodegradable. Earth Rhythm is also certified by ECOCERT, one of the world's largest certifying bodies. Targeting the skintellectual, people who are aware of what they're putting on their skin, in the age group of 18 to 40, Earth Rhythm's products target all skin types, and the brand provides ample information for you to get a better understanding of what will work for your skin and what won't.
4. Waraq
After managing luxury brands for several years, New Delhi-based Alok Dhodapkar and Isha C came up with the idea of their own sustainable luxury business in 2020. Friends since college, the two worked as brand managers for over a decade before shifting to entrepreneurship and launching their brand Waraq, a sustainable business based in Gurugram specializing in bags, keychains, slings, and purses, made of sustainable, vegan, and biodegradable materials. Their repertoire of materials includes orange peels, bemberg satin, coconut leather, cactus leather, and organic dyes, which they use to produce a number of product lines.
5. Alokikgoa
Started by 23-year-old Mallaika Kamat, Alokik stands for the extraordinary, something you cannot get anywhere else. Pulling from her Konkani roots, Kamat started making jewellery and selling it on Instagram in 2016, right after her 12th boards. Today, she's a full-time jewellery artist with a degree in psychology. Every piece is conceptualized, handmade, packed, shipped, and marketed by her, the one woman show behind the business. The brand offers an array of necklaces, charms, and earrings that are worn by celebrities and influencers alike.
6. Rimagined
Shailaja Rangarajan began Rimagined back in 2016 as a way to breathe life into the trash that's been discarded by people. A business consultant with around 15 years of experience, Shailaja volunteered to work in solid waste management (SWM) and realized the alarming amount of waste humans produce annually. During her time there, she came to the conclusion that conscious consumption must become mainstream if we want a healthy planet. Rimagined was born out of this philosophy of sustainability, following the three Rs – reduce, reuse, and repurpose. You can find everything, from bags made of upcycled tyres to vases made of wine bottles and much more.  
7. ScrapShala
A Varanasi-based online start-up, ScrapShala has upcycled over 12,000 to 13,000 kgs of non-biodegradable waste into home décor and utility items. From discarded wood and liquor bottles to scrap fabric and cassette holders, Shikha Shah, founder of ScrapShala's motive is to encourage consumers to move towards a zero-waste lifestyle. 15 artisans and a few interns work together to handmake products that are made out of at least 50% waste material and turn them into gorgeous products that can be used throughout your home.
8. Paul And Mike Chocolates
A Farm to Bar chocolate brand, Paul And Mike aims to refine the palette of Indians with great chocolates that come in a variety of exotic flavours. Named after two Latin American fine cocoa farmers, Paul And Mike believes that farming and fermenting cocoa is both an art as well as a science. Made with a careful selection of cocoa, grown and fermented in their own farms in Kerala and Andhra, as well as the cleanest of ingredients like unrefined muscovado sugar, rich, pure cocoa butter, non-GMO sunflower lecithin, no artificial flavours, and real fruits and nuts, Paul And Mike chocolates work toward being carbon negative in their production and manufacturing.
9. Wakao Foods
With countries in lockdown and people working from home, ready-to-eat food products saw a surge during the COVID-19 pandemic. One of the brands that emerged during these trying times was Wakao Foods which was launched in 2020. Sairaj Dhond, Founder and CEO wanted to offer consumers meat alternatives made with ethically grown and sourced produce which is then hygienically processed and packaged. Jackfruit is the king of their products, offering significant nutritional values, benefits and new varieties.
10. CosMix
CosMix Superfoods offers a variety of organic plant proteins and plant-based mixes aimed at improving hair, skin, gut health, hormonal imbalances, and much more. All of their products are gluten-free, soy-free, lactose, free, vegan, without trans-fat, and offer 24g of protein per serving – no-nonsense plant protein indeed. The ingredients used in these mixes are sourced directly from their farm partners.
We hope this list helps you be more planet-positive in the new year and embrace a mindful lifestyle that's not only kinder to your body but also to our environment.
Read More: 10 Easy Travel Resolutions That You'll Be Able To Keep In 2023
Like & Follow ThinkRight.me on Facebook, Instagram, Twitter, Pinterest and Telegram to stay connected.