All of us have very vivid memories of the shows we watched with our families while growing up. Indian TV shows are synonymous with the times when the whole family would come together and share a laugh or a tear watching shows that the family followed almost religiously. While there's a wide range of genres to pick from, there are a few iconic shows that left a lasting impression not only on the audience but also Indian Television as a whole. Let's revisit them and bring back some long-lost TV shows that are sure to make us nostalgic. 
1. Hum Log
Duration: 1984 – 1985
It all started here. Hum Log was the first serial drama series in India, which was broadcasted on Doordarshan. It had a backdrop of an Indian middle-class family and their struggles and aspirations in life. It was created keeping the education-entertainment methodology in mind, seeking inspiration from the Mexican television series Ven Conmigo. The show starred Ashok Kumar, Vinod Nagpal, Jayshree Arora, and Rajesh Puri as leading characters.
2. Cadbury Bournvita Quiz Contest
Duration: 1972 – Present Day
Did you know that the famous Cadbury Bournvita Quiz Contest used to take place live? Travelling from one city to another, the quiz would be broadcast on the All India Radio. An Indian quiz that originally began in 1972, Cadbury Bournvita Quiz Contest, sponsored by Cadbury India is one of India's most famous quiz shows. It started by being held live in cities across India before being converted into a tele series on Zee TV in 1992. While it was hosted by Derek O'Brien for television, the original quiz master was Hamid Sayani, a prominent Indian broadcast personality.  
3. Phool Khile Hain Gulshan Gulshan
Duration: 1972 – 1993 
This was the 'Koffee with Karan' of the 70s and 80s. It was the first talk show on Indian television, which aired for a good 21 years where child actress-turned-host Tabassum interviewed famous Bollywood and television personalities. The first ever episode aired on Doordarshan on October 8, 1972, and the show lasted up until 1993 with actors like Dilip Kumar, Saira Banu, and many more gracing the screen.  
4. Malgudi Days
Duration: 1986 – 2006
Based on the 1943 short story collection of the same name by R. K. Narayan, Malgudi Days featured characters of all stripes. Even Mahatma Gandhi appeared in or of the episodes. The collection of stories was the perfect blend of humour and tragedy, where all the stories came together to create a colourful human experience.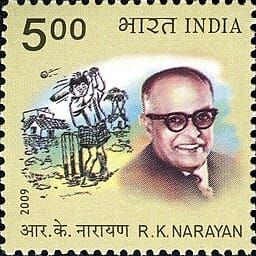 5. Ramayana
Duration: 1987 – 1988  
How can anyone forget this epic saga? If news articles from the 80s are to be believed, the nation would come to a halt when Ramayana would broadcast on television. Based on the ancient Indian Sanskrit Epic, Ramayana was created, written, and directed by Ramanand Sagar and originally aired on DD National. The show was narrated by Ashok Kumar and became the most watched television series in the world. 
6. Antakshari
Duration: 1993 – 2007
Based on the iconic Indian game called Antakshari where each contestant sings the first word of the song that begins with the consonant of Hindi alphabet on which the previous contestant's song ended, this household favourite TV show took Indian television by storm. Currently the show is in its third season and they are having an "Intercollegiate Championship" competition.
7. Gul Gulshan Gulfaam
Duration: 1987
Written by Pran Kishore, the eminent writer, and dramatist, Gul Gulshan Gulfam centered around a family settled in Kashmir; the houseboat owner Malla Khaliq, his wife Aziz Dyad, their three sons and daughters, and the three titular houseboats owned by them. The first-ever attempt to depict Kashmiri life was filled with authentic detail and an enchanting charm that spreads beyond the shores of India.
8. Fauji
Duration: 1989
The soap that gave birth to the superstar of today—Shah Rukh Khan, was a one-of-a-kind show that gave Indians an in-depth insight into the Indian army. It aired on DD in 1989 and followed the Indian Army commando regiment training and their daily life struggles. The Maroon Beret and parachute insignia on their Training commander Major K.G. Naraynan depicts that the show is based on the Indian Army Para SF training.
9. Sa Re Ga Ma Pa
Duration: 1995 – 2013
The oldest running game show in India, Sa Re Ga Ma Pa began on Zee TV back in 1995 and picked up steam as one of the best Indian singing shows. The show was first hosted by Indian singer Sonu Nigam and then by the Bangash brothers, Amaan Ali Bangash and Ayaan Ali Bangash, songs of sarod-player Amjad Ali Khan until singer Shaan took over in 2001. Due to its monumental success, the show has been remade in several regional languages. 
10. Kaun Banega Crorepati
Duration: 2000 – Present Day
Simply known as the household phenomenon KBC, Kaun Banega Crorepati is the official Hindi adaptation of the international gameshow Who Wants to Be a Millionaire? Presented by iconic Amitabh Bachchan since its inception except for the third season which saw Shah Rukh Khan as the host, the show has been a national sensation due to its success.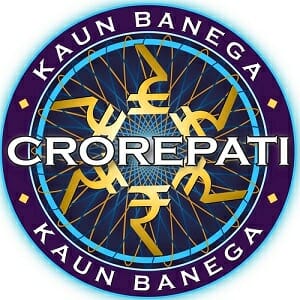 11. Office Office
Duration: 2001 – 2002
Office Office gave Indian television their beloved 'Mussadilal'. The sitcome takes a comic dig into the rampant corruption and bribery in government offices and how the character is troubled because of it. The series starred Pankaj Kapur as Mussadilal, Manoj Pahwa as Bhatia, Deven Bhojani as Patel, Asawari Joshi as Ushaji and Sanjay Mishra as Shukla among others.  
Indian television has always had the power of bringing people together and these iconic TV shows are proof that they'll continue doing so for years to come. If you are in the mood for some nostalgia, most of these shows are available on streaming websites for you to enjoy with your family.  
Read More: Why Is There Sugar in My Dal? Exploring The Balance of Sweet & Salty in Gujarati Food 
Like & Follow ThinkRight.me on Facebook, Instagram, Twitter, Pinterest and Telegram to stay connected.