A cluster of villages on an island near Cuttack in Odisha has produced a real-life hero. At 22, Anil Pradhan completed his education and founded the International Public School for Rural Innovation (IPSRI) in Baral village. His school offers rural children free education in science, technology, and innovation. As a child, Pradhan had to cycle 12 kilometres daily, to get to school, since there were none near his village. The treacherous journey is what eventually led to his quest for innovation.
PRADHAN'S MOTIVATION
Anil's father worked for the Central Reserve Police Force (CRPF), and his mother was the principal of a CRPF Montessori school. His father instilled the value of serving humanity, and his mother taught him the benefit of a good education. Since there were no schools near his village, he cycled 12 kms every day to get to school. The roads were uneven and often damaged his bicycle. He found innovative ways to fix the bike, and that's how his journey as an innovator began. He enrolled at the Veer Surendra Sai University of Technology to study civil engineering. While at university, he also joined the robotics society.
PRADHAN'S ACADEMIC LIFE
Anil won many accolades while at college. He was a part of the team that built a satellite to monitor the Hirakud Dam, the largest major earthen dam in the world. He also helped design a robot that could climb electrical poles, a task considered dangerous for humans. He also developed a device to reduce electricity consumption of factories and residential buildings by as much as 60 percent. Larsen and Toubro, a major infrastructure company, rated his innovation as one of the top seven student projects.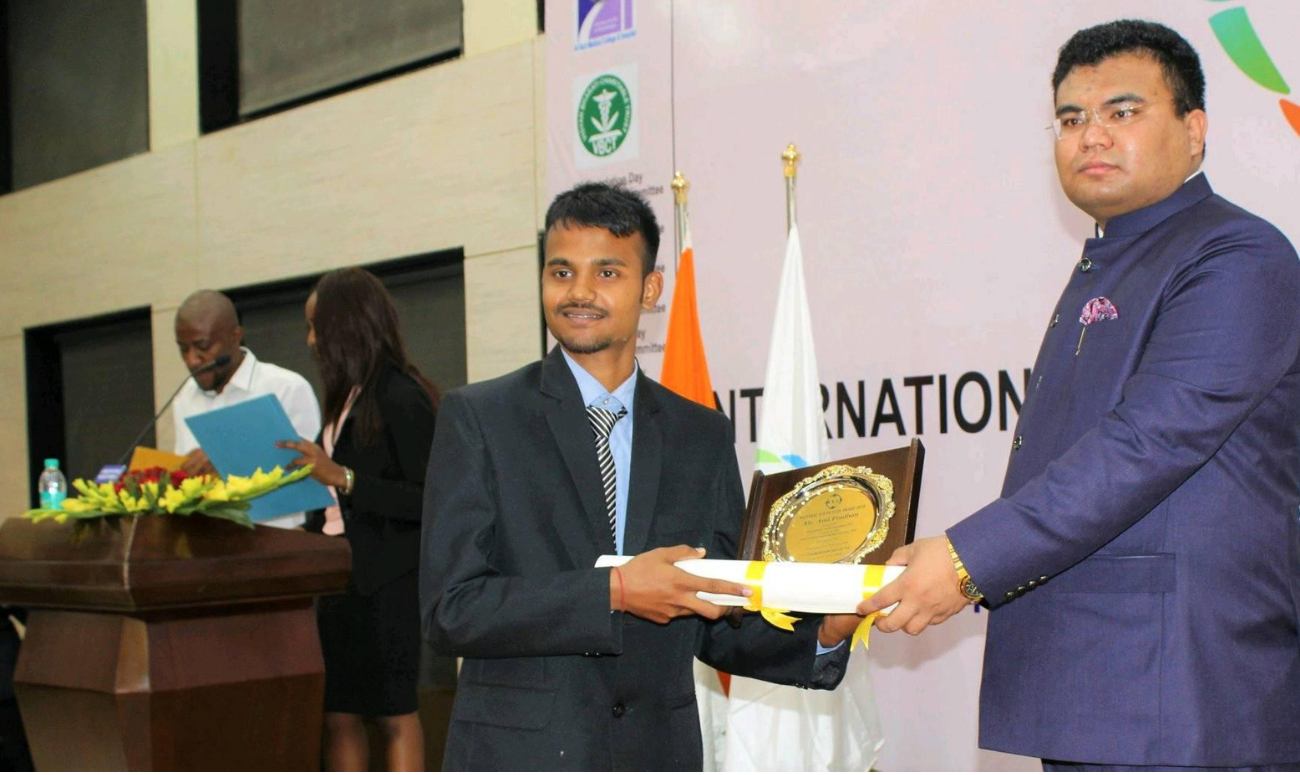 PRADHAN'S VISION
Anil never forgot the trails he faced as a child and always harboured the desire to set up a school in his village. He did not doubt his ability to achieve his dream. In an interview with The Better India, he said, "We were trying to solve a problem and had a solution in mind." His two-storey school was built on 2.5 acres of land, owned by his family. He funded the construction from the numerous awards and scholarships from his academic life. Pradhan's classrooms were more like labs and differed from the standard format. His school was more in keeping with Rancho's approach, the character played by Aamir Khan in the movie 'Three idiots.'
PRADHAN'S SCHOOL
Pradhan had the support of his mother, Sujata, who was the principal of several Kendriya Vidyalayas before stepping in to head her son's school. The International Public School for Rural innovation is equipped with instruments such as cutting tools, 3D printers, drilling machines and screwdrivers instead of dull textbooks. Initially, it was difficult to convince students to join the school. They competed with government schools offering free midday meals, a huge bonus for impoverished families. Pradhan admits, "We were in a fix, but decided to offer free education but, made it clear that free food would be difficult." The school initially began with three students and now has a strength of 250 students in classes ranging from pre-nursery to high school.
PRADHAN'S METHODS
The young entrepreneur does not believe in homework or exams. His lessons include cutting plastic bottles, planting seeds in them and watching the shoots grow. There are alternative lessons like PT, Yoga, dance, and music. Students volunteer to clean the school every day. Instead of yearly exams, students are graded daily based on the questions they ask in class. This makes children enjoy going to school instead of dreading exams and grades.
Children's day celebrated on November 14th is a good time to remember selfless people devoting time and effort to providing education. Education helps the needy look forward to a brighter tomorrow.
READ MORE: MARICO INITIATIVE INCREASES PRODUCTIVITY OF COCONUT FARMERS
Image: Twitter