Christmas is always a whirlwind of activity – between finding the perfect gift to gearing up for the end of the year, the holiday season is full of parties, get-togethers and celebrations. If you're the one who's hosting the holiday party this season, we've got the perfect Christmas menu for you. Or if you're someone who just loves to eat good food, these simple recipes can be easily made at home. They're the comfort food you love, perfect to enjoy in this cold weather.
3 Christmas Recipes To Make At Home
1. Peppermint Hot Chocolate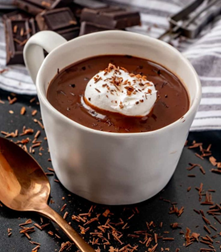 Time: 15 minutes Yield: 4 cups
Ingredients
Measurement
Heavy Cream
1 ½ cup
Milk
1 ½ cup
Sugar
¼ cup
Salt
A pinch
Dark chocolate (chopped)
¾ cup
Peppermint oil
3 drops
For Garnish 
Whipped cream
½ cup
Chocolate shavings
¼ cup
Method:
In a saucepan, combine the cream, milk, sugar, and salt and heat over medium-low heat.
When the cream mixture begins to steam, add the chopped chocolate and stir until melted.  
Stir in the peppermint oil.
Divide the hot chocolate among mugs and top with whipped cream and chocolate shavings. 
2. Eggless Christmas Plum Cake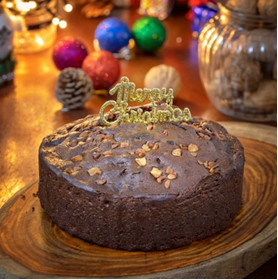 Time: 1 hour 45 minutes Yield: 1 9-inch cake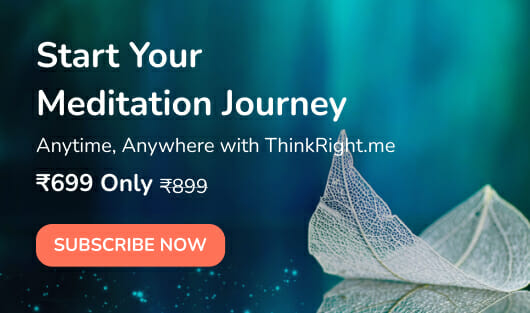 | | |
| --- | --- |
| Ingredients | Measurements |
| Oil | ½ cup |
| Orange juice | 1 ½ cup |
| Dark Brown Sugar | 1 cup |
| Dates (chopped) | 15 |
| Dry Figs (chopped) | 6 – 8 figs |
| Raisins | 1/3 cup |
| Tutti Frutti/ Candied Fruits | ½ cup |
| Cinnamon powder | ¼ tsp |
| Cardamom powder | 1/8 tsp |
| Clove powder | 1/8 tsp |
| Yoghurt  | 1/3 cup |
| Orange zest | 1 tsp |
| Maida | 2 ½ cup |
| Salt | ½ tsp |
| Baking powder | 1 tsp |
| Baking soda | ¼ tsp |
| Mixed nuts | 1/3 cup |
Method:
In a bowl, combine orange juice, brown sugar, dates, figs, raisins, and tutti frutti and set aside for 1 hour or overnight. 
Preheat oven to 180 C. Grease and line a 9-inch tin. 
In a large bowl sift all dry ingredients and side aside.
In another bowl, combine yoghurt, oil, soaked mixture and mixed nuts. 
Fold in the dry ingredients and form a batter.
Pour in the prepared tin and garnish with nuts.
Bake at 180 C for 45 – 50 minutes or until done.
Remove and cool completely 
3. Eggless Gingerbread Cookies
Time: 1 hour 20 minutes                                                  Yield: 25 cookies 
Ingredients
Measurements
Maida
¾ cup
Brown sugar
1/8th cup
Honey/ Molasses
1/8th cup
Unsalted butter
Baking powder
¼ tsp
Baking soda
¼ tsp
Salt
1/8th tsp
Spices
Dry Ginger powder
1/4th tsp
Cinnamon powder
½ tsp
Clove powder
A pinch
Nutmeg powder
A pinch
Black pepper powder
A pinch
Cardamom powder
1/4th tsp
Method:
Sieve flour, baking soda, baking powder, salt and all spices. Set aside.
In a bowl, whisk brown sugar and butter until sugar melts and it's fluffy. 
Add honey and whisk for 2 minutes.
Add the dry ingredients and mix well to form a dough.
Cling wrap and refrigerate the dough for 1 hour.
Remove and roll out to 1/4th inch thickness.
Cut using a cookie cutter and place on a greased tray. 
Bake at 180 C for 10 – 12 minutes in preheated oven.
Cool down on a wire rack and then store. 
We hope these Christmas recipes bring the warmth and joy of the season to your dinner table. Happy Holidays!
About the author:
Mohena Ahluwalia is a Le Cordon Bleu-trained chef. She has been baking for more than 8 years now.
Mohena conducts baking workshops at her studio in Pune and also takes orders. She is also a healthy food content creator and loves sharing recipes online.
You can connect with her on Instagram or email her at onceuponacake3@gmail.com
Facebook: https://www.facebook.com/onceuponacakeindia/
Website: www.onceuponacake.co.in
Read More: The New Habit Challenge: Meditate For 20 Minutes A Day 
Like & Follow ThinkRight.me on Facebook, Instagram, Twitter, Pinterest and Telegram to stay connected.