Amla or the Indian gooseberry is the second richest natural source of Vitamin C (100 grams of amla contain Vitamin C present in 20 oranges). These marble-like berries are also a rich source of antioxidants and fibre. All these ingredients together help in improving the body's immunity to fight diseases.
Amla can be had as a fresh fruit, as juice or in a powdered form. The only drawback is the slightly bitter and astringent after taste which can be neutralized by adding salt to it.
Instant Amla juice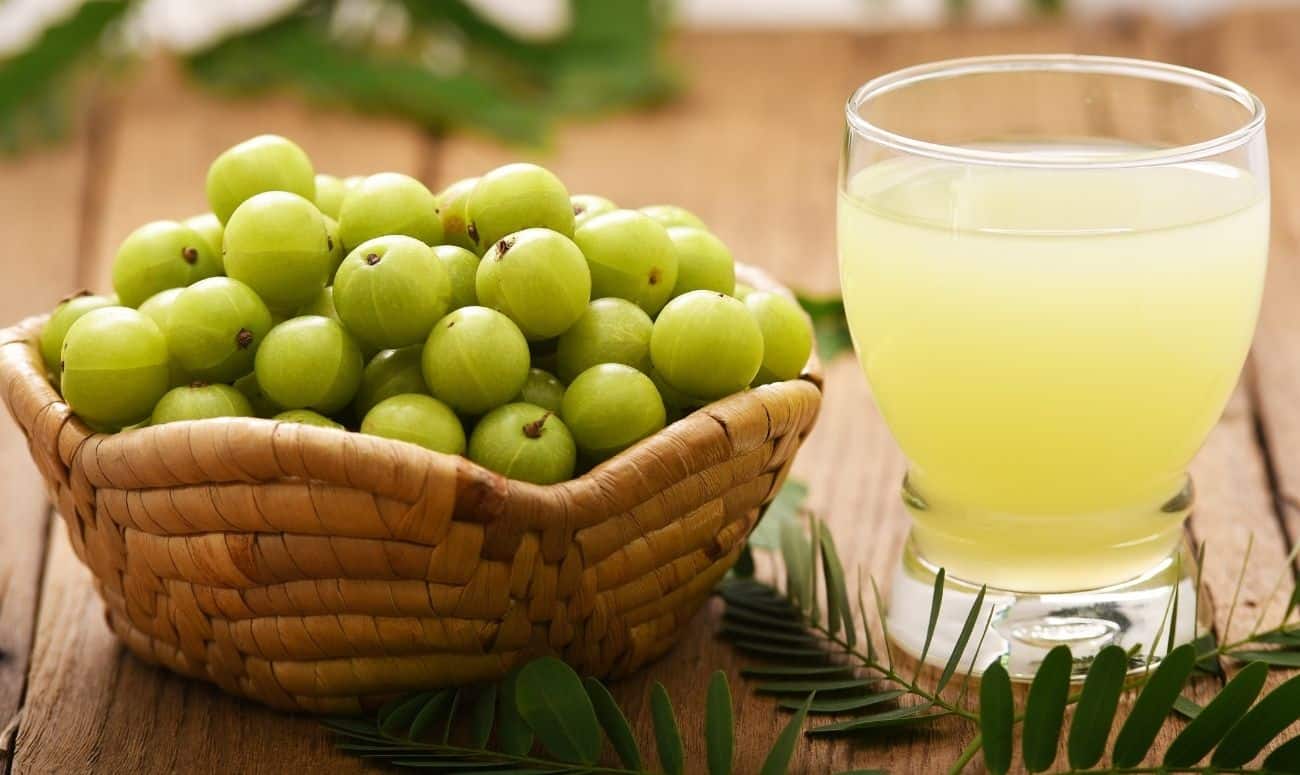 Ingredients:
4 amlas, chopped
Few sprigs of fresh mint leaves
2 tablespoons honey/sugar
Pinch of black pepper powder
Salt to taste
Method:
Combine amla and mint leaves with 1.5 cups of water and blend them in a mixer jar. Sieve the mixture through a thick mesh. Add honey, pepper powder and salt to taste. Serve the juice immediately.
Amla chutney
Ingredients:
6 amlas, roughly chopped
1 cup freshly chopped coriander leaves
½ teaspoon cumin seeds
2 green chillies, roughly chopped
1 tablespoon chopped ginger
2 tablespoons sugar
¼ teaspoon black salt
Salt to taste
Method:
Combine all the ingredients with ¼ cup of water and blend in a mixer until there are no lumps. Serve the chutney fresh or refrigerate in an air-tight container.
Amla jam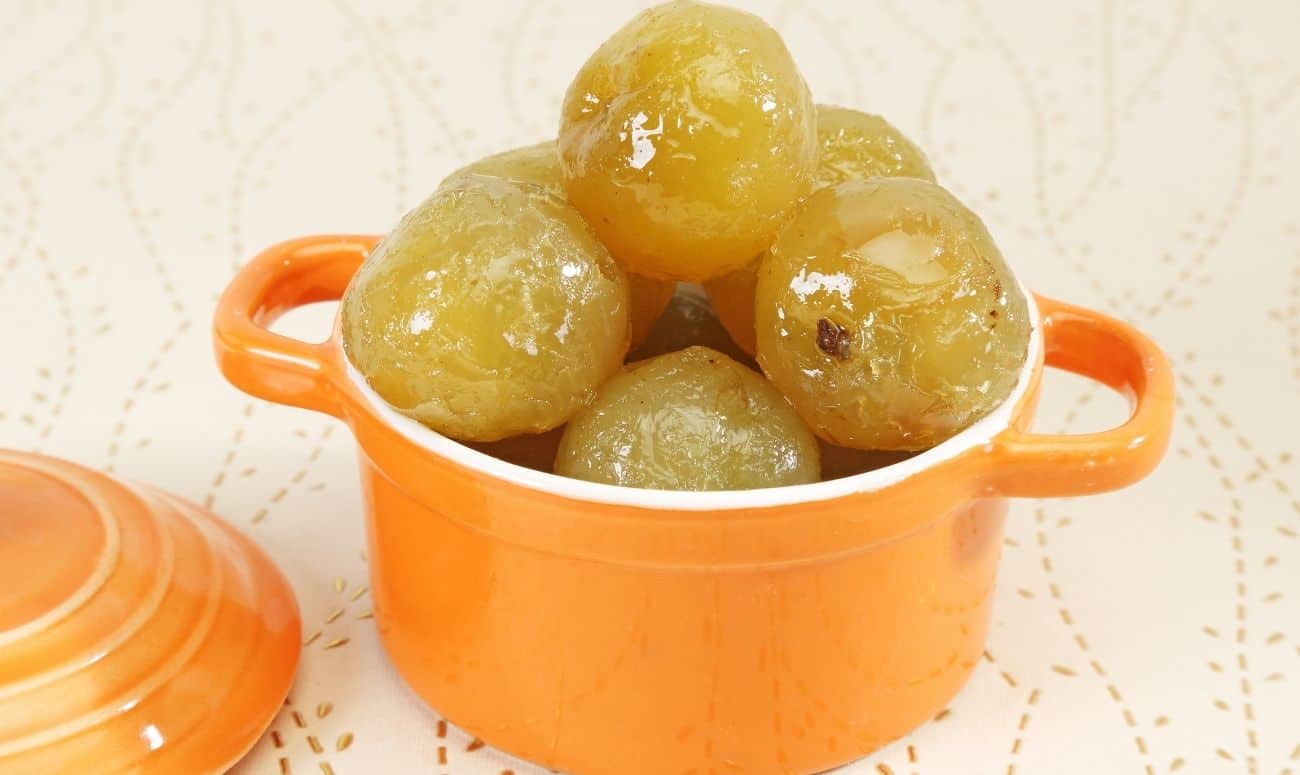 Ingredients:
250 grams amla
1 cup sugar
1-inch cinnamon stick
1 teaspoon cardamom powder
Method:
Rinse the amlas well. Heat ½ cup of water in a pan and add the amlas to it. Cook on low flame with the lid covered until the amlas soften. Add more water if required. Once done, drain the excess water and let the amlas cool down. Remove the seeds and puree the segments. Transfer the puree to a pan and add sugar to it. Cook the mixture on a medium flame, stirring continuously until all the sugar dissolves. Keep cooking until the mixture attains a jam-like consistency and starts sticking between two fingers on checking. Add cinnamon and cardamom to the jam and store it in an airtight container.
Sour and spicy Amla pickle
Ingredients:
3 tablespoons mustard oil
250 grams amla
1 tablespoon fennel seeds
1 teaspoon black sesame seeds
1 tablespoon split fenugreek seeds
½ teaspoon turmeric powder
¼ teaspoon asafoetida
1.5 teaspoons red chilli powder
Salt to taste
Method:
Heat oil in a thick bottomed pan until it starts smoking. Take it off the flame and let it cool. Boil the amlas over low flame until they are soft. Remove the seeds. Crush the fennel and sesame seeds and add the mixture to the amla wedges. Add the mustard oil and remaining ingredients and mix well. Let the pickle rest for 3-4 hours before use. It can also be refrigerated for later use.
Add a little more salt to enhance the shelf life of the pickle.
Amla candy
Ingredients:
250 grams amla
2 cups sugar
3 tablespoons castor sugar
Method:
Pressure cook the amlas for 1-2 whistles with minimal water. Once cool, remove the seeds and mix the wedges with sugar in a mixing bowl. Toss the mixture gently and let it rest for 1 day. Repeat this process for 2 more days. Once the amlas absorb the sugar and sink to the bottom of the bowl, drain the excess sugar syrup. Transfer the amlas onto a plate and let them dry under the sun for 1-2 days until all the moisture is evaporated and the amlas are no longer sticky, but still soft. Sprinkle castor sugar on the dried amlas and gently toss them. Store the amla candies in an airtight container.
Dr Deepali Kampani is a digital content specialist who weaves health and food through her pen.
Read more: Ace Your Virtual Job Interviews With These 5 Tips
Like & Follow ThinkRight.me on Facebook, Instagram, and Telegram to stay connected.