Root vegetables are edible parts of the plant that grow underground. They absorb water and nutrients from the soil and along with carbohydrates serve as storage organs of the plant. Most root vegetables are vibrant in colour and inherently sweet to taste. They are highly nutritious and packed with health benefits. They provide energy through their carbohydrate content.
Root vegetables were used by our ancestors too when they foraged into the wild in search of food.
Most root vegetables are available throughout the year with different peak seasons. While picking them from the market make sure they are firm and without any cracks. The good part about them is they can be cooked in different ways – baked, boiled, roasted or sauteed. Whatever way they are consumed, they are a rich source of fibre and antioxidants.
Turmeric and ginger are the most popular root vegetables known for their health benefits, but there are many more. Let's explore them using these recipes.
Shakarkandi ki chaat
Ingredients:
1 cup chopped shakarkandi (sweet potatoes)
1 teaspoon chaat masala
1 teaspoon amchur
2 teaspoons red chilli powder
1 tablespoon cumin powder
1 tablespoon lemon juice
Salt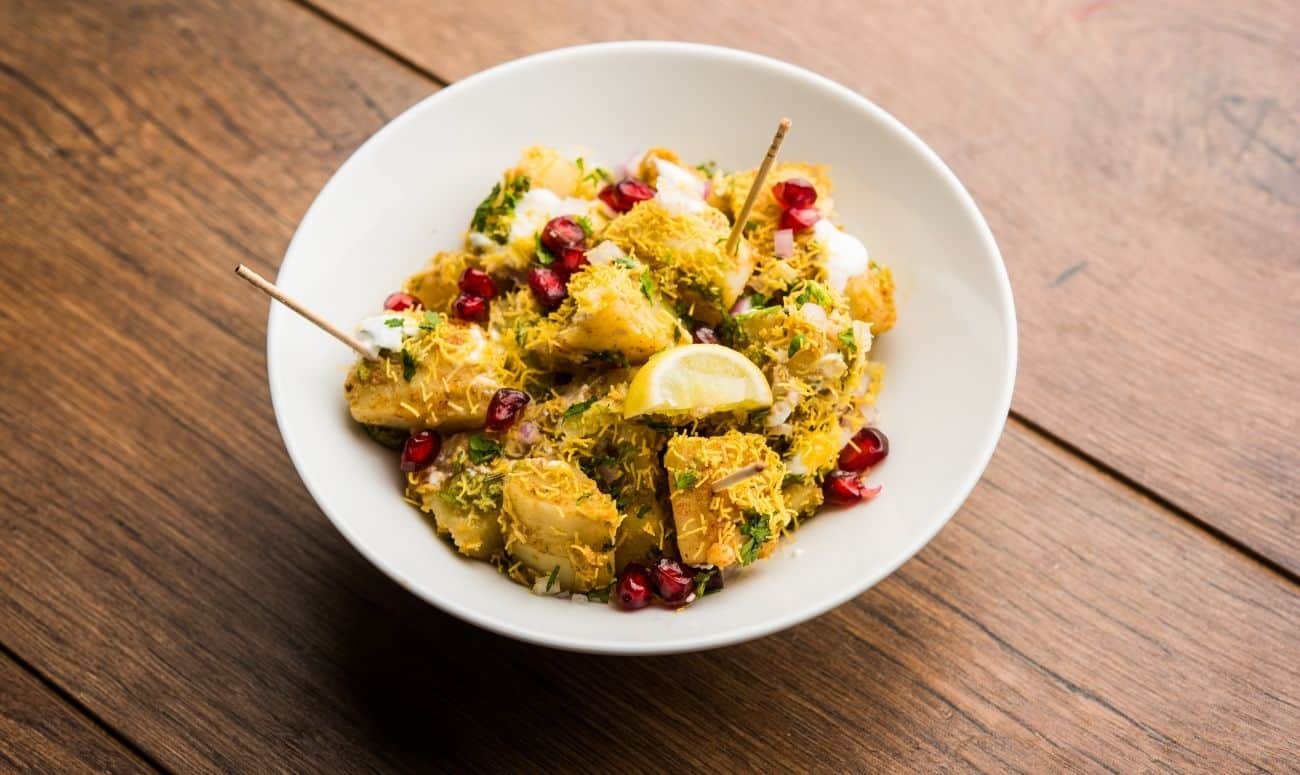 Method:
Wash the sweet potatoes and pressure cook them for 3-4 whistles with minimal water.
Peel them gently and chop them into 1-inch pieces.
In a mixing bowl, combine the shakarkandi pieces with chaat masala, amchur, red chilli powder, cumin powder and salt to taste.
Add lemon juice and toss the mixture gently. Garnish with freshly chopped coriander leaves.
Kand ki tikki
Ingredients:
2 cups boiled and mashed kand (purple yam)
3 teaspoons ginger-green chilli paste
2 tablespoons arrowroot powder
3 tablespoons coarse peanut powder
2 teaspoons sugar
1 teaspoon amchur
2 tablespoons chopped coriander leaves
Oil
Salt
Method:
Combine all the ingredients in a mixing bowl. Add bread crumbs if required.
Take lime sized portions of the mixture and shape them into flat cutlets about 2 -inches wide.
Heat oil in a frying pan over medium heat. Gently slide the tikkis in the oil and fry on both sides until golden in colour.
Serve the tikkis warn with coriander chutney.
Shalgam ka achaar
Ingredients:
2 cups shalgam (turnip), peeled and thinly sliced
1 cup carrot florets
1 cup cauliflower florets
½ teaspoon asafoetida
3 tablespoons mustard powder, coarse
1 tablespoon red chilli powder
1 teaspoon turmeric powder
1 cup mustard oil
Salt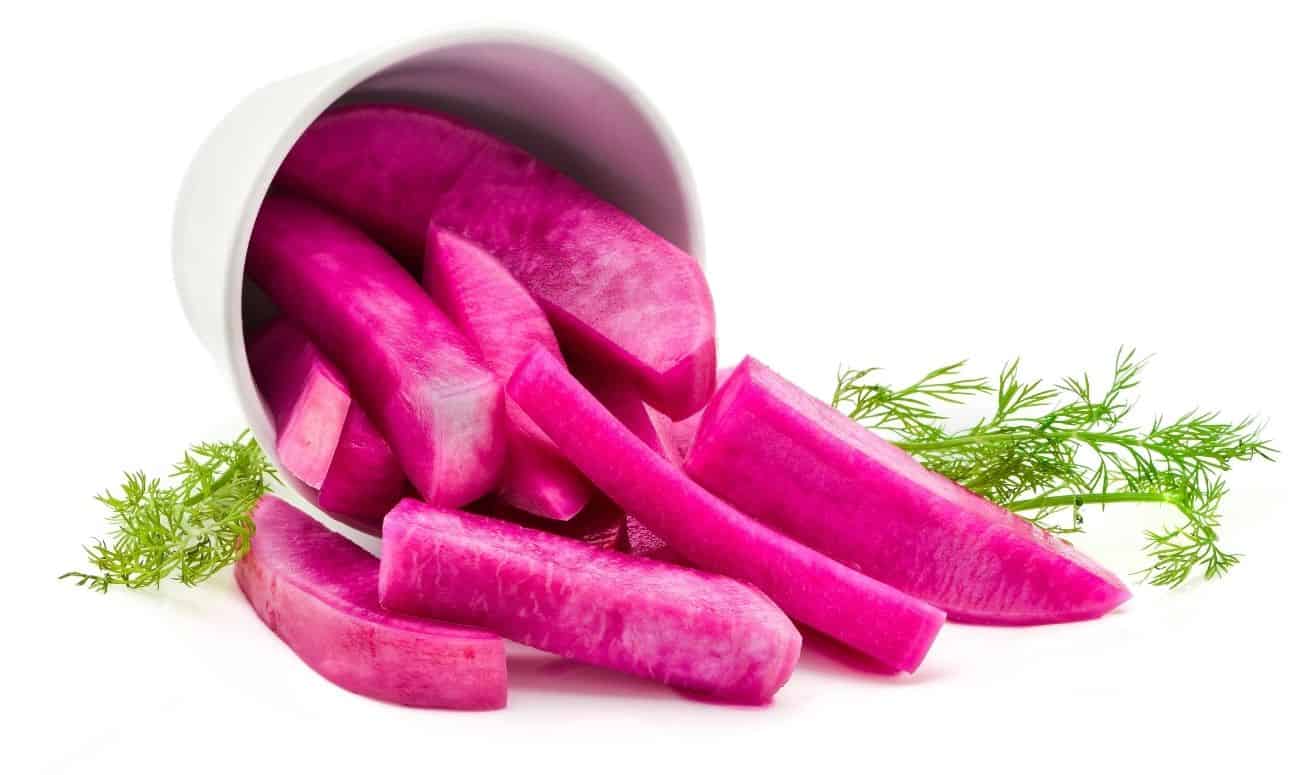 Method:
Heat water in a pan over high heat. Add the vegetables and let them cook for 5 minutes until slightly tender. Drain the excess water and leave them to dry on a muslin cloth.
Transfer the boiled vegetables to an airtight container. Add asafoetida, mustard powder, chilli powder, turmeric powder and salt to taste. Gently toss the ingredients.
Heat the mustard oil in a pan until it starts releasing smoke. Let it cool down for some time and then add it to the vegetable mixture.
Leave the closed container in sunlight for 3-4 days, shaking it twice a day.
Beetroot pachadi
Ingredients:
½ cup grated coconut
1 teaspoon mustard seeds
½ teaspoon cumin seeds
2 red chillies
1-inch ginger
3 beetroots, boiled and grated
½ cup curd
1 tablespoon coconut oil
Few curry leaves
Salt
Method:
Combine the coconut, mustard seeds, cumin seeds, 1 red chilli and ginger in a mixer jar. Grind to a smooth paste.
Heat a pan over medium heat. Add the beetroot to the pan and let it cook for 2 minutes.
Add the ground coconut paste and mix well. Let the mixture cook for 3-4 minutes over medium heat.
Add curd and salt to taste. Mix well and let it cook until the mixture is slightly thick in consistency.
Heat oil in a small pan over medium heat. Add 1 red chilli and curry leaves. When they begin to crackle, pour the tempering over the beetroot pachadi. Give the mixture a gentle stir and let it cook for 1-2 minutes.
Serve the pachadi with steamed rice.
Dr. Deepali Kampani is a digital content specialist who weaves health and food through her pen.
Read more: How To Support Someone Who's Suffering From Grief
Like & Follow ThinkRight.me on Facebook, Instagram, Twitter, and Telegram to stay connected.