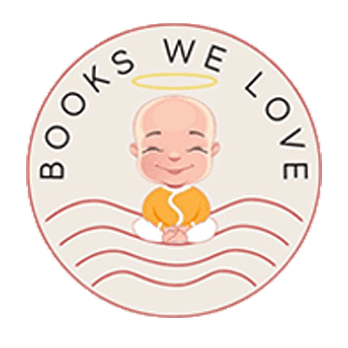 It's that time of the year where love is in the air and you should celebrate it by picking up a book. Be a part of someone's love story and go on a journey that celebrates this sacred emotion. Now, this feeling can take many different forms, and these books explore the versatile nature of love.  
Love is kind but it can also be hard. Sometimes, it's not about happy endings but about the journey. Love can be felt in everyday things and but at times a grand gesture is needed. Love maybe glorified but it's the essence to survival and hope. Whatever may be your understanding of love, there's something for everyone here.  
5 Must-Read Books On Different Kinds Of Love
1. It Ends With Us by Colleen Hoover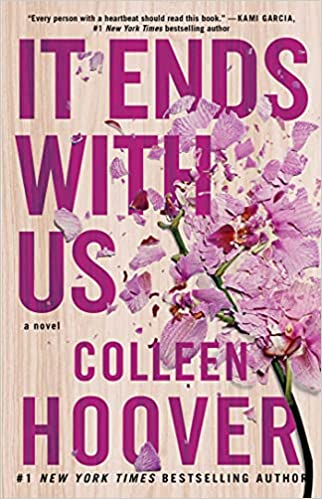 You know a book is going to make you feel things when the synopsis starts like this… "Sometimes the one who loves you the most is the one who hurts you the most." Although, It Ends With Us was first published in 2016, the book became the talk of town only last year. Based on the author's relationship between her parents, this love saga is gut wrenching, raw and vulnerable. A fair share of warning, the book has episodes of domestic abuse. The novel explores the relationship between Lily, who has moved to Boston to start a flower shop and Ryle Kincaid, a neurosurgeon. Sparks fly, and the two start a relationship and everything seems magical, to a point where it seems too good to be true. As Lily and Ryle navigate their relationship, things take a turn when suddenly Lily's first love, Atlas reappears in her life. The novel had me thinking, it made me laugh, it made cry and it also made me angry but my biggest takeaway from this book was that there's nothing more powerful than loving yourself.  
Note – This book celebrates that kind of love where you put yourself first.  
Buy the book here.
2. Me Before You by Jojo Moyes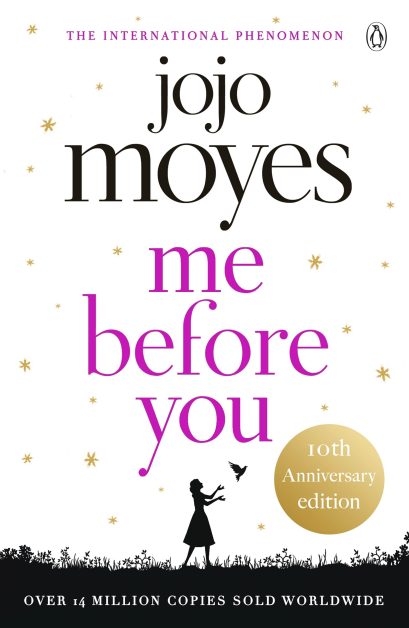 Oh, how I sobbed while reading about the beautiful bond between Lou and Will. Lou is a ray of sunshine while Will is a dark grey cloud. She loves living life and embraces every moment, he, after his motorcycle accident has lost all hope and finds life as a joyless chore. Lou bursts into Will's life as his caretaker and so begins a relationship that will change their lives forever. This epic love story is going to make you laugh out loud at Lou's antics, make you smile at Will's wisdom and make you want to root for the two of you. Me Before You celebrates love in all its forms. Be it a between a daughter and father, the connection you see in friendships, the feeling you feel when you want to make someone happy and the greatest of all – the selfless kind. Me Before You is one of the best fictional love stories out there and you definitely have to read this one.  
Note – This novel is about ever-lasting love, the one where you make sacrifices to see your loved ones happy. 
Buy the book here.
3. The Tattooist Of Auschwitz by Heather Morris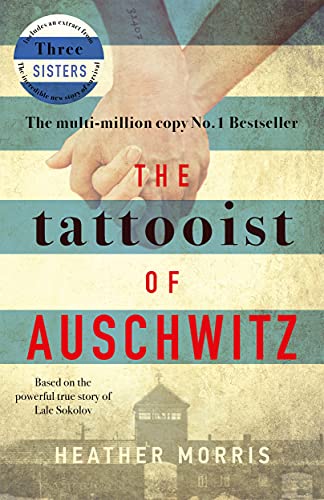 He etched her prisoner number on her hand and thus began the love story of Lale and Gita. Written by Heather Morris, The Tattooist Of Auschwitz is based on Lale Sokolov's true story. Set in 1942, Lale Sokolav arrives at Auschwitz-Birkenau where is job is to tattoo prisoners marked for survival. Standing in line is a scared young girl and it's love at first sight for Lale. Set during the holocaust, this is one of the most courageous, memorable and life-affirming stories of all time. This book is simple, not overly dramatized and proves that love will bloom even in the harshest of conditions and spread its fragrance. When it comes to love and war, love will always win.  
Note – True love that defies all odds. 
Buy the book here.
4. The Forty Rules Of Love by Elif Shafak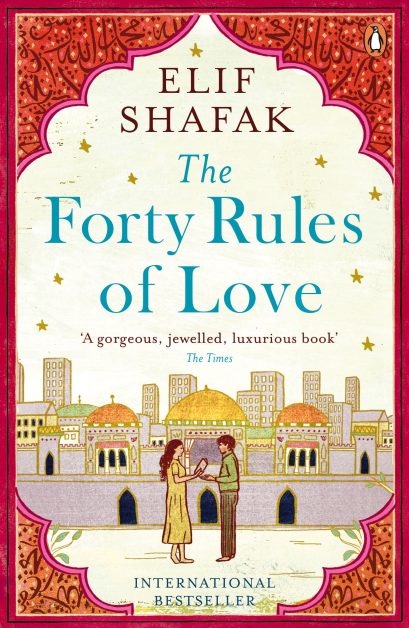 Everything seems fine for Ella Rubinstein. She is a mother of three kids, has a loving husband but something is amiss. Ella feels the emptiness of love in her heart. One day, Ella reads a manuscript based on Rumi and Shamz Tabrizi and her life is never the same again. Her quest to find the author of the manuscript leads Ella to discover the true meaning of love and spirituality. It teaches her and the readers what it is to follow your own heart. Regarded as one of the most influential books of all times, this book will force you to look inside and reflect what you truly feel on the inside. Introspective, reflective and brilliant, bookmark 40 Rules Of Love and embark upon you're a discovery of self.  
Note – Finding love in faith and more importantly within oneself. 
Buy the book here.
5. The Secret Keeper by Kate Morton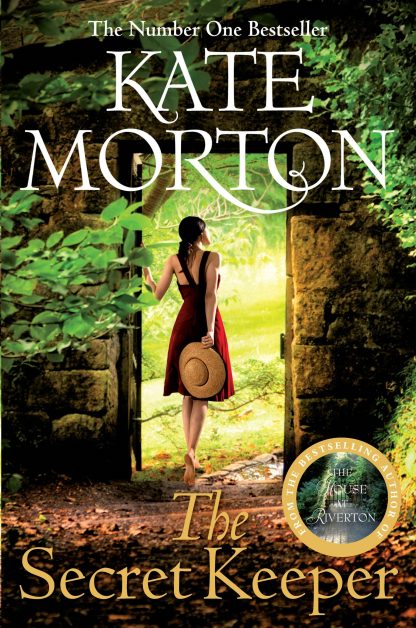 Kate Morton is one of the most underrated authors and her books need to be picked up more. The Secret Keeper is novel that has two parallel narratives running throughout the book. The protagonist, Laurel Nicholson is a celebrated actor but is often haunted by a crime involving her mother, she witnessed as a 16-year-old. On her mother, Dorothy's 90th birthday, the family gathers at the same farmhouse and Laurel seeks to solve the mystery. As Laurel begins to unravel these clues, the book takes it readers back to Dorothy's past all the way to pre–World War II era, the sixties and further. The novel is about enduring love, friendships and deception. The book is a slow burn but worth every single page.
Note – The unconditional love a mother has for her family. 
Buy the book here.
So, kick back, take a seat, and start flipping the pages of these books and honour all kinds of love and romance with our selection of books.  
Read More: How to Stop Unnecessarily Criticising Your Children
Like & Follow ThinkRight.me on Facebook, Instagram, Twitter, Pinterest and Telegram to stay connected.