Every year we celebrate the new year in the same old way, get-together with friends and family and cooking our favourite dishes, dressing up and waiting for the clock to strike midnight so that we can shout 'Happy New Year' together. Though there's nothing wrong with it, we feel that after the kind of year we've all had, 2021 should be welcomed differently. This time let's focus on welcoming a new you along with the new year. The best way to discover a new you is by gaining some fresh perspective, and what better way to do it than go for a mindful trip away from all the hustle-bustle of city life.
We have collated our favourite mindful getaways near Delhi.
Rishikesh
Rishikesh has been seen as the spiritual capital of India, and rightly so. Rishikesh is home to numerous ashrams and spiritual centres that excel in yoga, meditation, and philosophical studies, many of these are internationally recognised. Even the famous band The Beatles had stayed here with their Guru in the 1960s. This quaint little town on the banks of the Ganges is known as the 'Yoga Capital of The World.' Apart from the spiritual pull of this place it also has numerous adventure water sports such as white water rafting and cliff diving in the Ganges. It's a blend of mindful and adventure, therefore perfect for a weekend away from the city.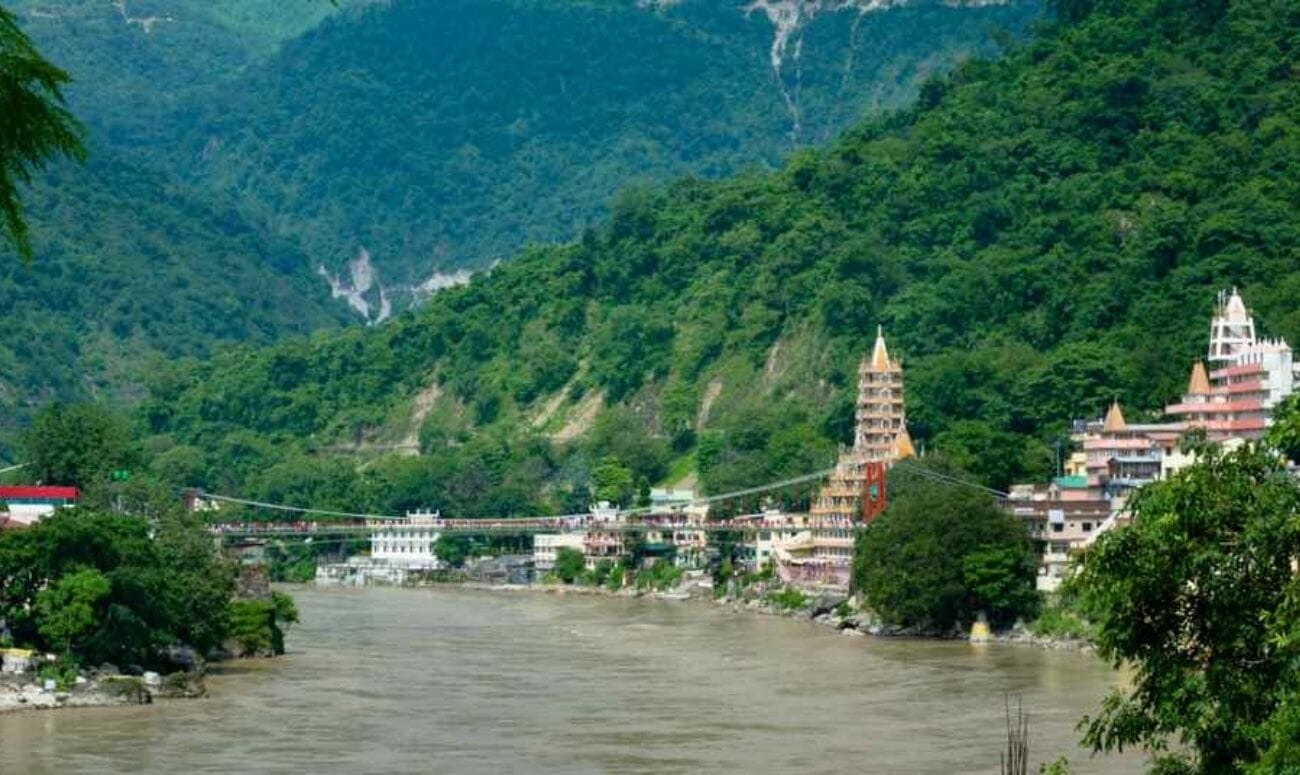 How to get there:  
You can either travel by road, which will take you about 6 hours via NH334 or you can take a train from Delhi to Haridwar and travel by road from there.   
Where to stay:  
To get the best experience, set up camp on the banks of the Ganges or opt for a homestay. Nature Cottage Stay and Himalayan Stay are fairly affordable and our favourites.    
McLeod Ganj
Nestled amidst the magnificent hills and breath-taking greenery this town is an aesthetic blend of Tibetan and British cultures. With mesmerising landscapes and mountains such as Triund, it is a popular tourist spot all through the year. It is home to the significant Namgyal Monastery and Tsuglagkhang, where the spiritual leader Dalai Lama resides. The famous Dal lake is also situated here. Along with being one of the most scenic hill stations in India, it is also a very culturally rich and spiritually pulsating town. With an incredible history and amazing views, McLeod Ganj is the perfect place to spend your new year.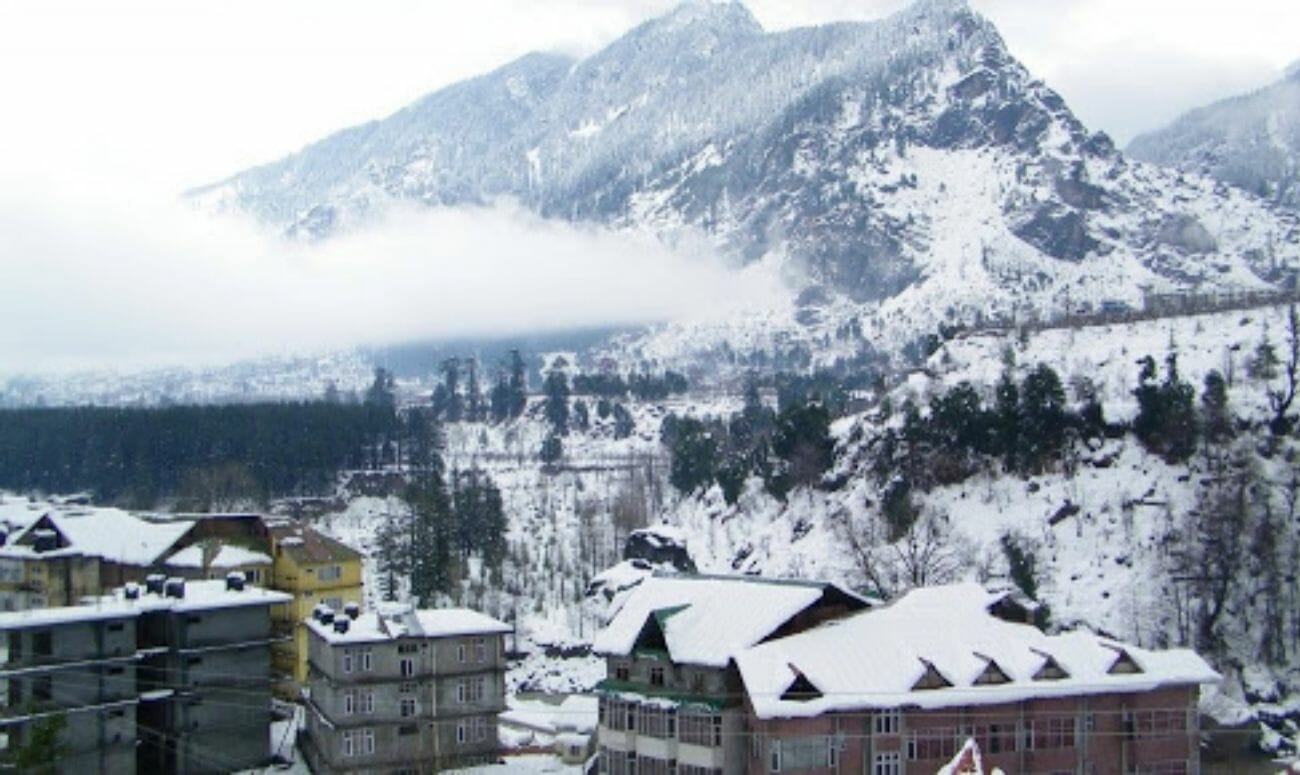 How to get there:  
You can either drive or book a bus to travel to McLeod Ganj from Delhi via NH1 which will take you approximately 10 hours or you can travel by train till Pathankot station and travel by road from there.   
Where to stay:  
The best is to set up your own camp, but if you are looking for something more luxurious or relaxing, booking your stay at the Gordon Guest House is sure to give you the best experience.   
Auli
From snowclad peaks, beautiful winter scenery, meadows, and thrilling adventure activities, Auli is the perfect winter getaway! Situated at the height of 2505 meters it gives the magnificent view of the Himalayas. Apart from famous trekking destination like Gorson-Tali and Khulara-Tapovan, you can also visit the villages and explore and learn about the beautiful local culture. If it's snow and beauty that you are looking for this new year, Auli is just the perfect place for you.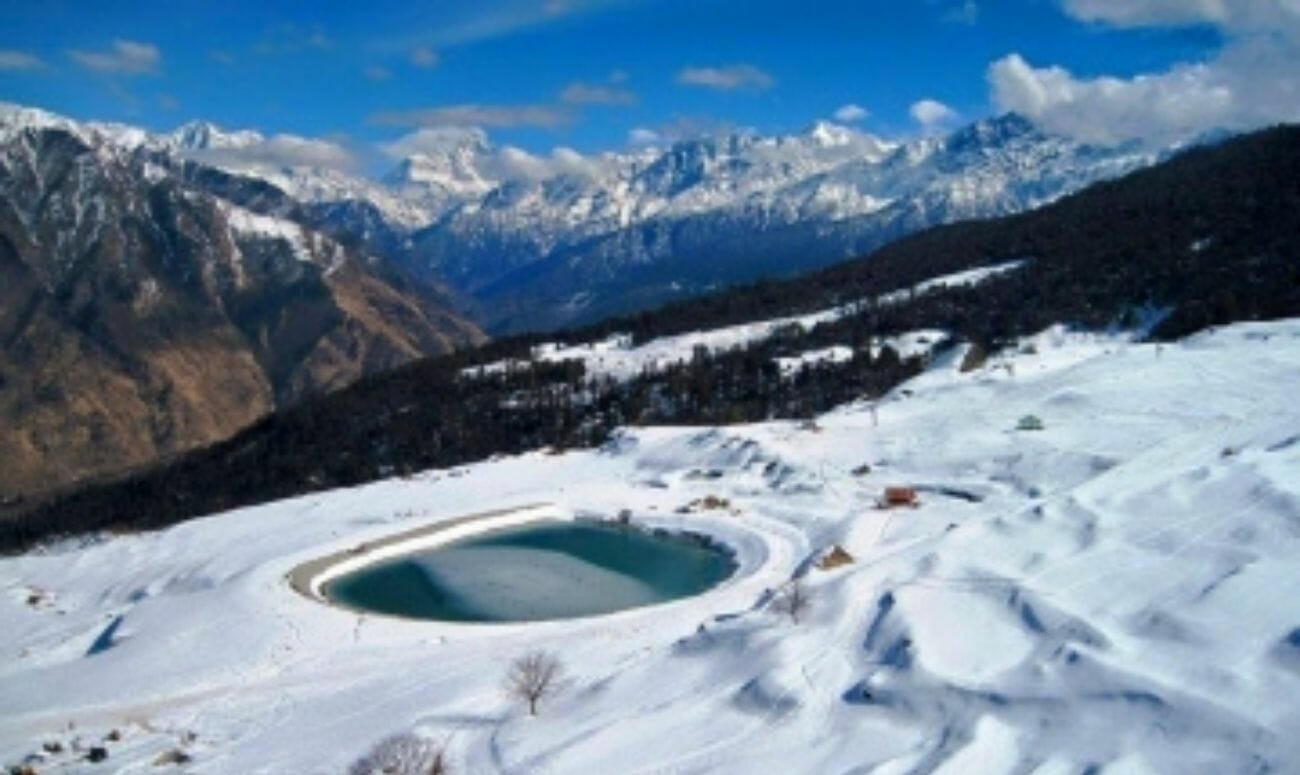 How to get there:  
You can either directly drive to Auli or take a bus from Delhi to Rishikesh and then take a cab from there to Auli, either way, you will take about two and a half hours Via Chennai-Delhi Highway.   
Where to stay:  
You can either set up your own camp amidst the scenic beauty or book your stay with many available campsites. The Chardham Camp or the Auli Resort are our favourites.   
Sohna
Not very far from the city, this little town is set in the foot of the Aravalli hills, and gets its name from 'Sona' which literally means Gold in Hindi, because of the golden coloured dust that flows in the region especially after heavy rainfall. Surrounded by hilly terrain it is the perfect place for those who are looking to explore and also relax. The ruins of Kamboj, the hot water springs of Shiv Kund, Gora Barak Mosque, and Damdama Lake are one of the many places to visit.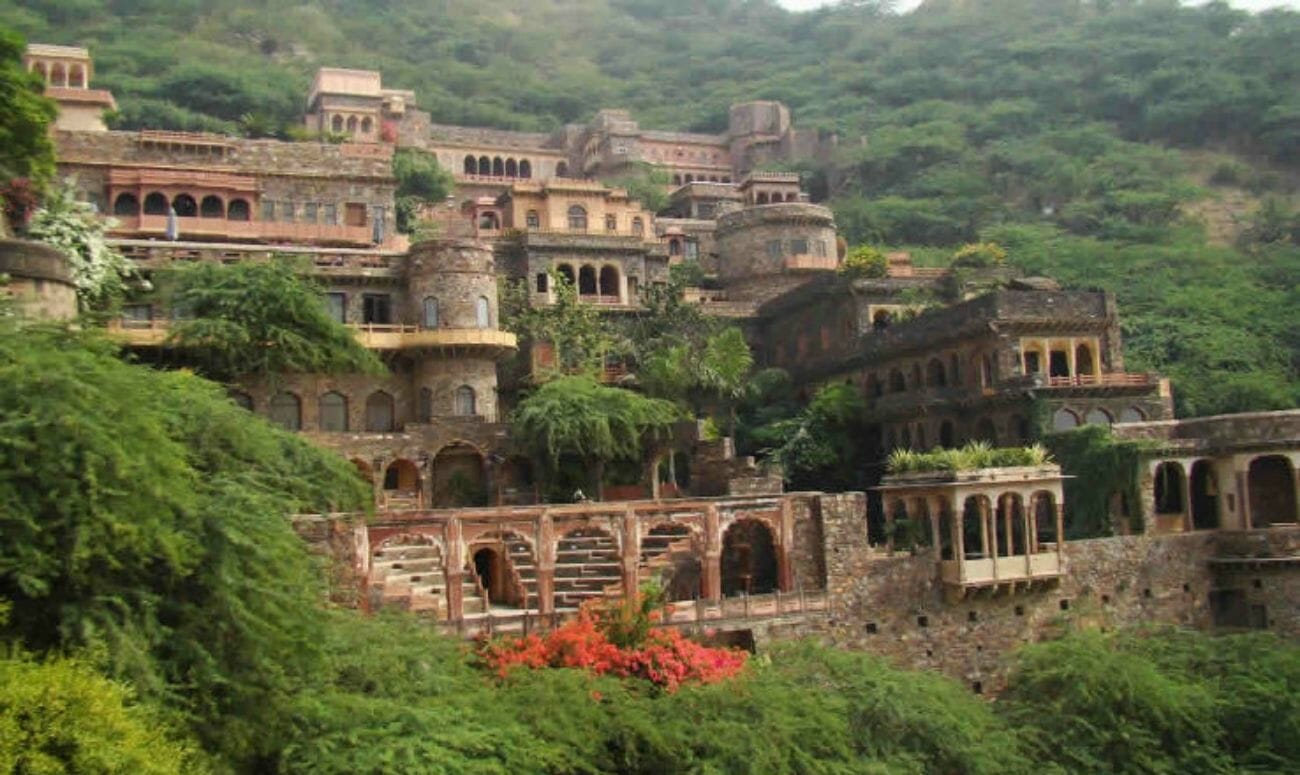 How to get there:  
The best way to reach Sohna is by private car or cab, it is barely a two-hour drive via NH 48 and NH 248A.  
Where to stay:  
There are many hotels and campsites available. You can check-in to any of those depending on your budget and stay.  
Lansdowne
If you are looking for a quiet, untouched, unspoiled nature getaway, Lansdowne, also known as 'Kaludanda' which means the Black Hills, is the place. Even though being the nearest hill station from Delhi it remains far less crowded. Surrounded by full oaks and blue pine forests, at an altitude of 1780 meters, with a classic British influence, this town looks something right out of a Christmas postcard. The sunrise and sunsets here are breathtakingly beautiful. The major attractions of Lansdowne are Garhwali Mess, Regimental Museum, Garhwal Rifles Regimental War Memorial, St. Mary's Church, Kaleshwar Temple, Bhulla Tal, Bhim Pakora, and Tip-In-Top. You can go for a trek, go rock climbing, or bird watching along with nature walks and boating on Bhull Lake.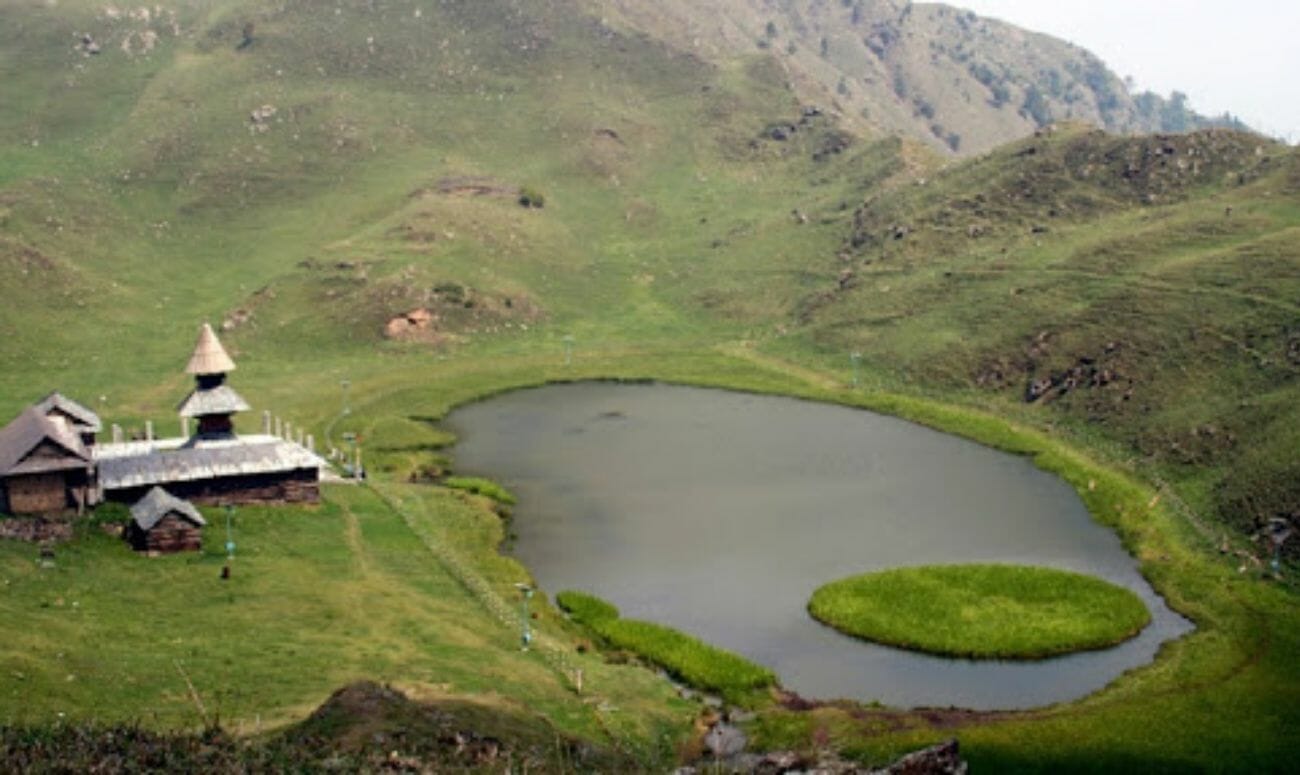 How to get there:  
It's approximately 250 kilometers by road via NH 119, you can also take a train till Kotdwar and then a cab to Lansdowne.   
Where to stay:  
You can either set up your own camp or book a campsite or rooms from the many available options, our favourite is the Eden Riverside Camp.   
Welcome this new year in a unique and mindful way!
Read more: Setting Up a Healthy Distance Learning Space for Your Child
Like & Follow ThinkRight.me on Facebook, Instagram, and Telegram to stay connected.