As this new year approaches it's time to give yourself the best of everything. And we are back with the best and newly launched wellness and beauty products that team ThinkRight.me is absolutely loving.
Forest Essentials – Body Ubtan Rose Petal, Vetiver Root and Sandalwood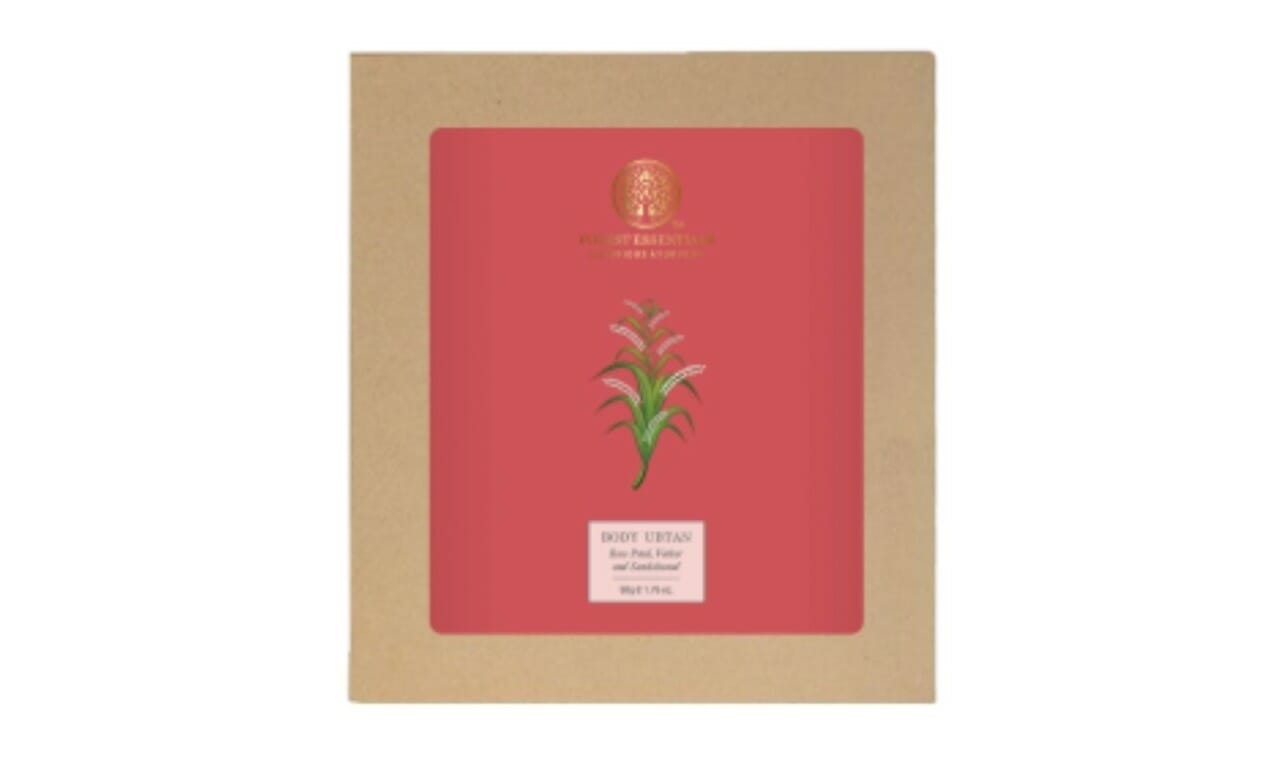 Herbs, seeds, nuts, and seasonal fruits, the benefits of all of these is packed in this Body Ubtan by Forest Essentials. Sun dried and hand pounded, it is sulphate free and exfoliates the surface dead cells that cleanses, revitalises and polishes the skin without disturbing the natural moisture of the skin. Regular massaging helps to flush out the toxins from the body and targets fatty deposits under the skin. Blended with Rose Petals and Vetiver Roots, it provides a distinct aroma along with a perfectly smooth skin.
Available on: Forest Essentials
Price: ₹595
The Body Shop – Warm Vanilla Range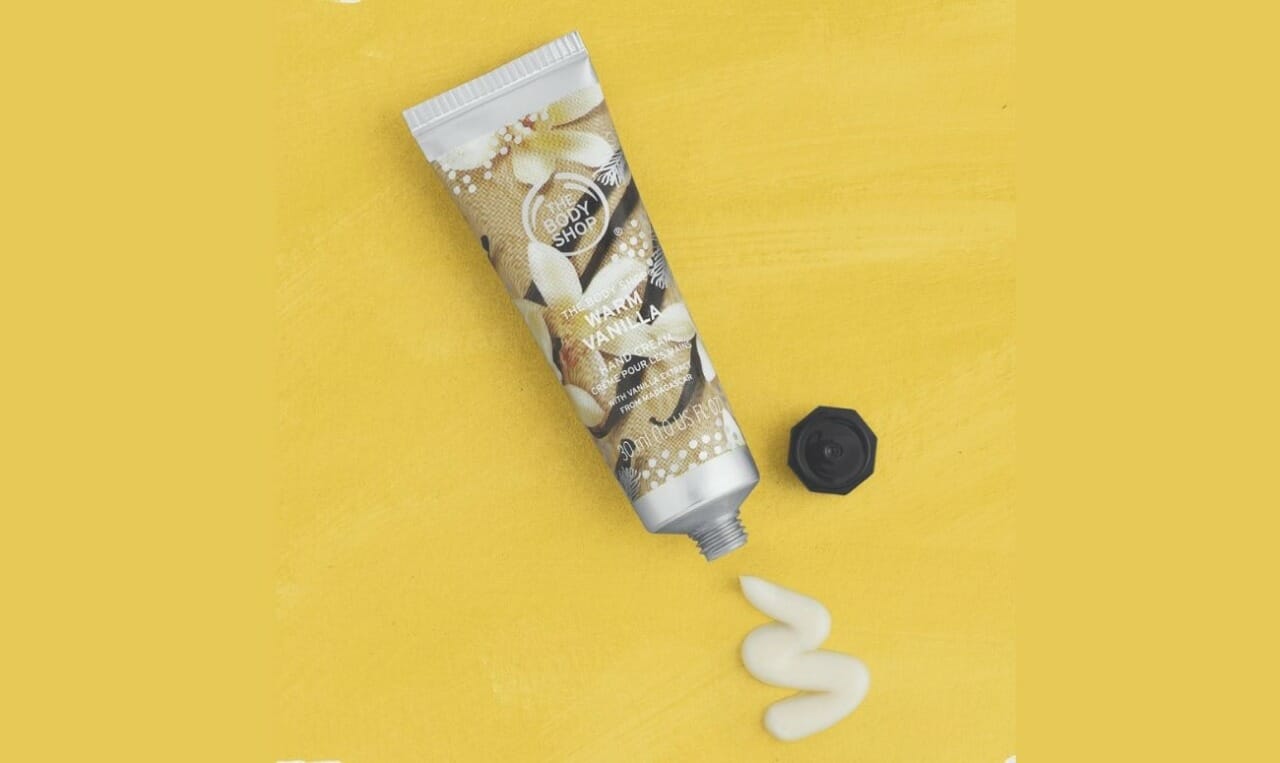 What better way to start or end the day with a warm enveloping Vanilla flavour? It's the best feeling in the world to soak in a hot bath with a sweet, traditional and comforting smell of Vanilla. This range is enriched with CT shea butter, CT Soybean oil, CT cocoa butter, Sesame oil, CT brazil nut oil, CT babassu oil, CT beeswax, and CT Sugar. The Body Shop Warm Vanilla provides 72h hydration. Enriched with vanilla extract from Madagascar as well as a variety of Community Trade ingredients the Warm Vanilla Range from The Body Shop is definitely something you want to pamper yourself with.
Available on: The Body Shop
Price: ₹2, 895
Zara – The Emotions Collections by Jo Malone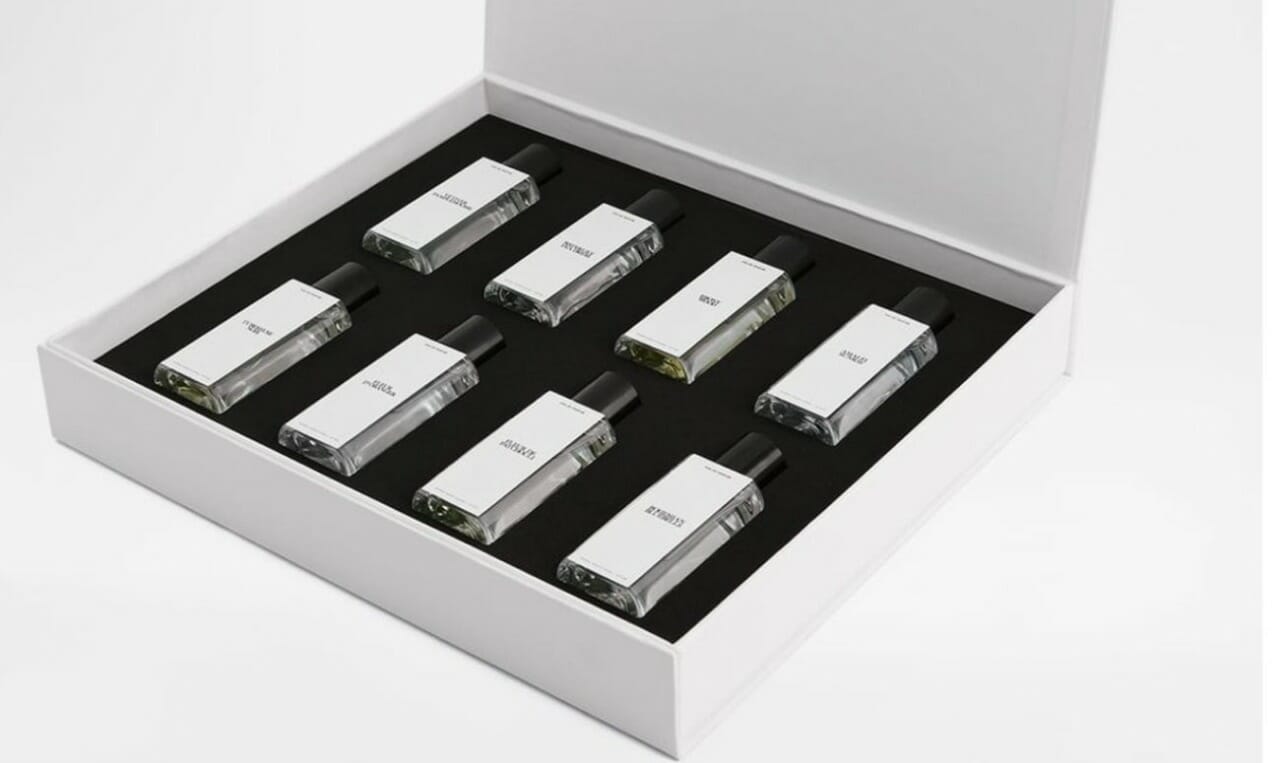 Everyone has a favourite scent. A scent that reminds them of a perfect walk in the woods, a perfect sunset seen at the beach while the salty sea air drifts past. Each of these is a story and the Jo Malone perfumes are all these stories in a bottle. These perfect scents are now available at Zara under The Emotions Collections by Jo Malone. "The inspiration for the Zara Emotions Collection by Jo Loves started from my own wardrobe," said Jo to Vogue in an exclusive interview. The scents include Bohemian Bluebells, combination of lavender and smoky lapsang souchong bluebells. This scent reminds Malone of her three favourite artists. The Amalfi Sunray is a blend that reminds her of a summer on the Italian Riviera, and Aperol Spritz of a sunset, a vespa and a gelato. What are you waiting for? Go get your perfect scent! 
Available on: Zara
Price: Differs for each scent
Soul Tree – Tip-To-Toe Winter Experts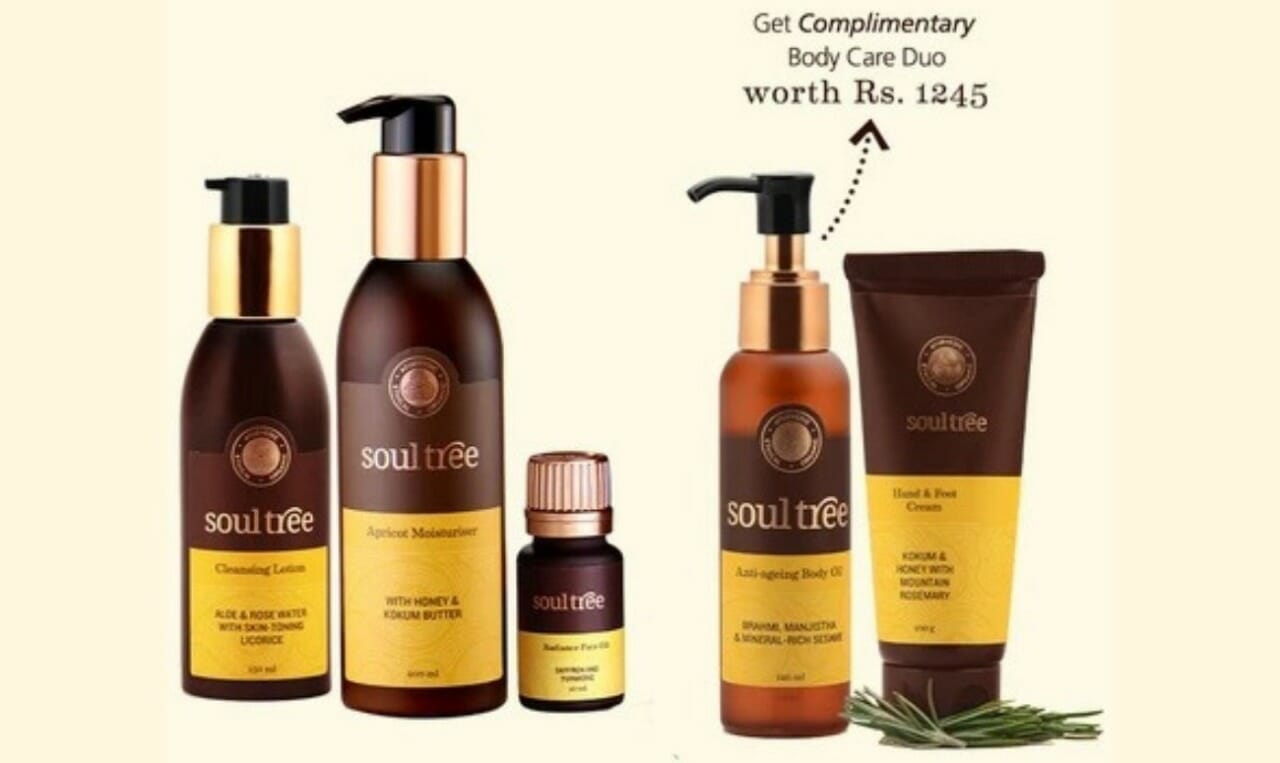 It's winter time and the Soul Tree is celebrating it with the perfect, newly launched collection. Filled with the hydrating goodness of cold-pressed Apricots, Saffron, Turmeric, Rose and Sesame Oil it smoots and moisturises the skin. The kit includes: cleansing lotion – aloe & rose water with skin-toning liquorice (150 ml), radiance face oil with saffron & turmeric (10 ml), apricot moisturiser with honey & kokum butter (200 ml), complimentary 100% natural body oil – Brahmi, Manjistha & mineral-rich sesame (120 ml), hand & foot cream – kokum & honey with mountain rosemary (100 gm).
Available on: Soul Tree 
Price: ₹2, 690
Khadi Essentials – Charcoal Sugar Soap- Handmade with Green Tea & Essential Oils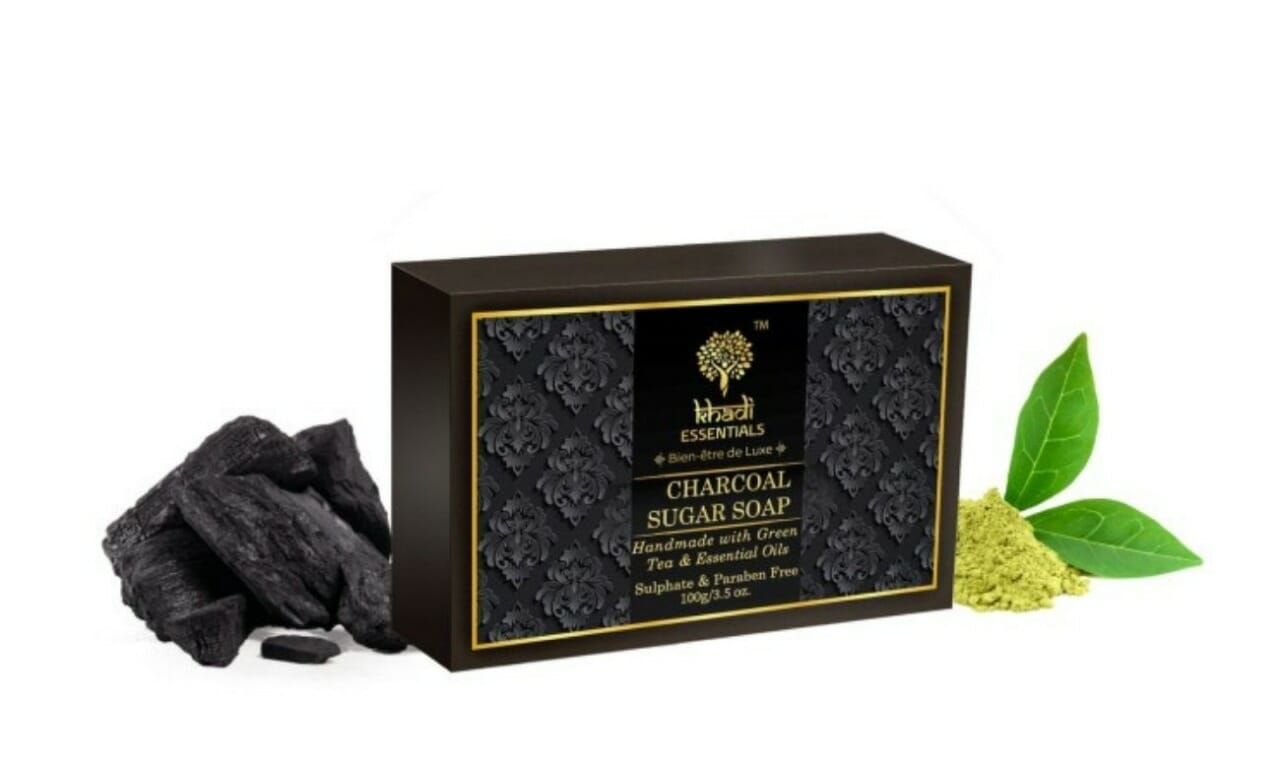 Charcoal being porous, extracts dirt, toxins & impurities away from skin layers making it clean and super smooth. It also exfoliates and absorbs excess oil and unclogs pores. Green tea is an effective herbal solution to skin blemishes. This handcrafted bath bar is the perfect detoxifier.
Available on: Khadi Essentials 
Price: ₹269
Pahadi Local x Anandini Himalaya Tea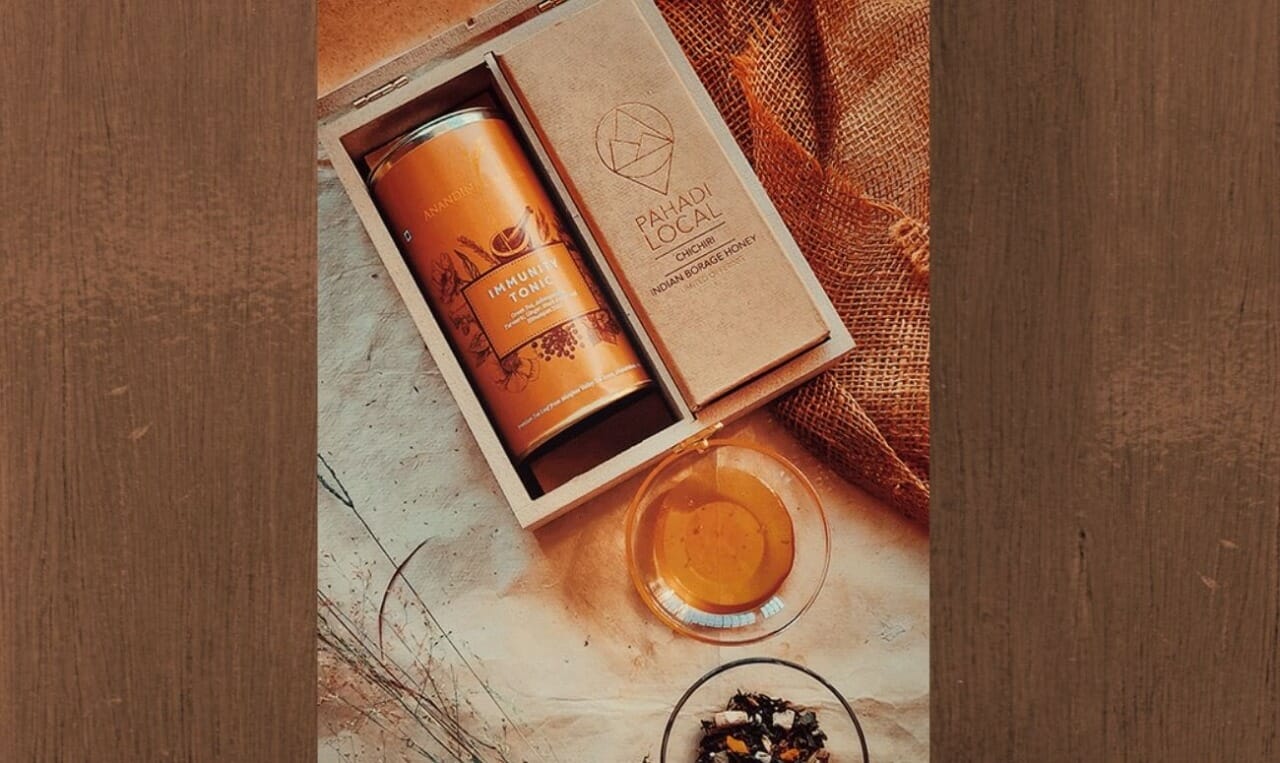 You can't buy happiness but you can buy tea and that's kind of the same thing. And after having this hand blended elixir by Anandini Himalayan Tea we couldn't agree more. A mixture of turmeric, black pepper, ginger, Ashwagandha, and Himalayan Tulsi along with a nourishing bottle of Pahadi Local Chichiri Honey is the best combination anyone could ask for. The box includes: 35g Immunity Tea by Anandini Himalaya Tea and 300g Pahadi Local Chichiri Honey.
Available on: Pahadi Local  
Price: ₹2, 500
It's time to give yourself the care and attention that you deserve!
Read more: 7 Life-Changing Things Corona Taught Us In 2020
Like & Follow ThinkRight.me on Facebook, Instagram, and Telegram to stay connected.