From being a Korean and Japanese holy-grail to taking the world by storm, sheet masks have found their way up the beauty ladder and are, today, standing high up on the skincare pedestal. Earning their place as the indulgent extra step in skincare routines, face sheet masks is a luxury needed for the ultimate spa day at home.
The cocktail of ingredients in these masks are doctored to your skin concerns and while they moisturise, soothe, hydrate and soften, finding an organic option can be a task. Formulated without harsh chemicals and silicones, organic sheet masks are easier to break down because of their natural composition. They also don't contain the plastic layer that most sheet masks do making them kinder to your skin. Below, find six of our favourite sheet masks to slap on and let your parched skin soak up the drink of water.
1. Organic Harvest Organic Sheet Mask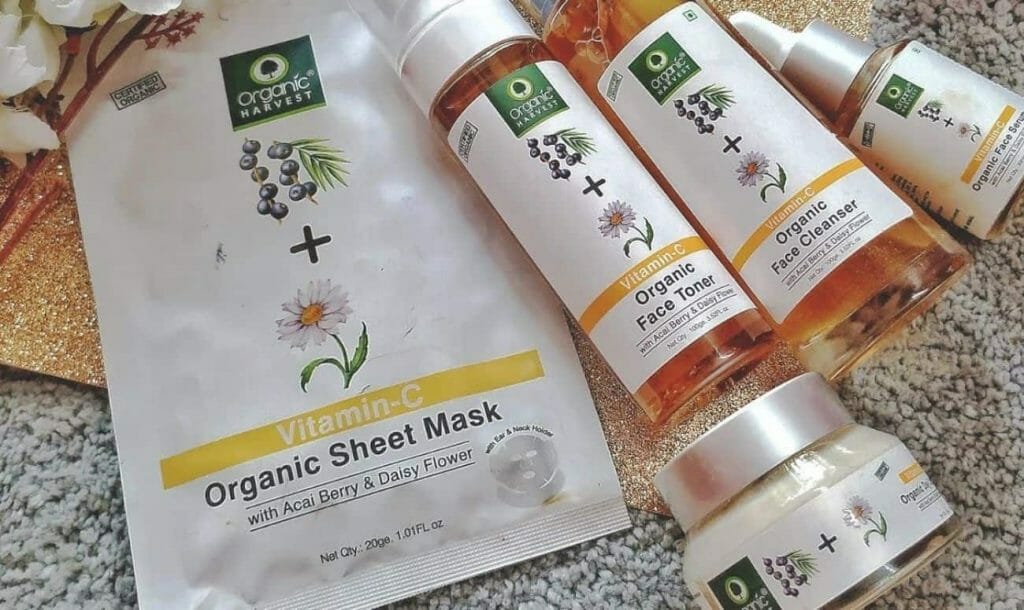 Following the philosophy of exploring products that are organic, safe and offer long-term benefits, Organic Harvest was founded by Rahul Agarwal as one of India's major homegrown organic skincare brands.
The Organic Sheet Mask – Vitamin C, with Acai Berry and Daisy Flower, comes with a healthy dose of Vitamin C, Aloe Vera leaf extract, flower and fruit extract and organic glycerine that deeply hydrates and nourishes the skin, leaving it calm, less irritated and gorgeously moisturised. The mask comes organic ECOCERT certified and is made with vegan and cruelty-free ingredients.
Ideal for: All skin types.
You can purchase the mask on OrganicHarvest.in or Amazon for Rs.125.
2. Khadi Essentials Sheet Mask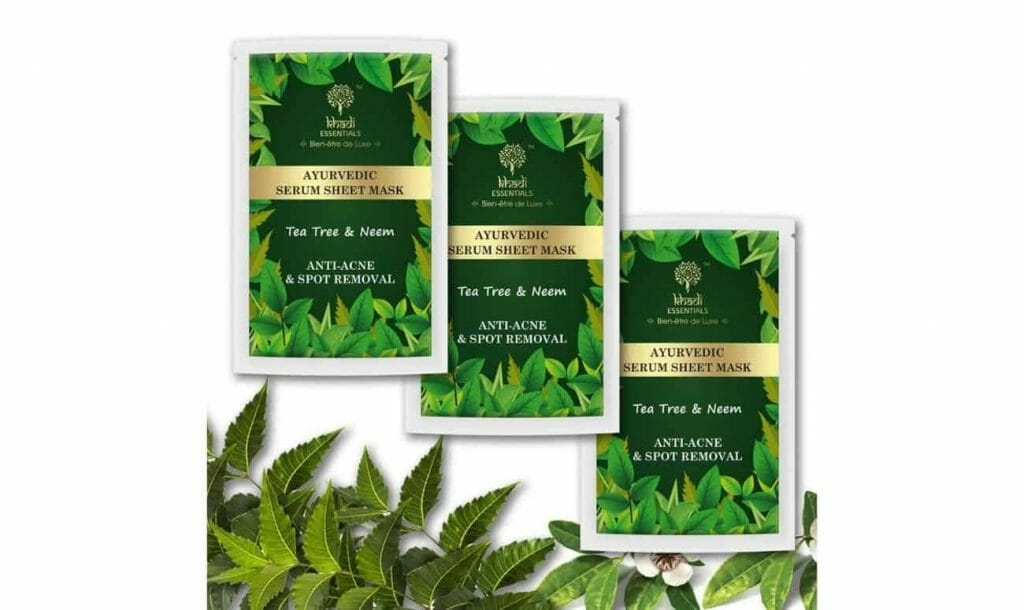 Believing in the sacredness of Ayurveda and its numerous healing properties, Khadi Essentials creates products that enliven the body's senses and rejuvenate the skin, hair, body and soul from within. Made with the finest, natural and organic ingredients and using earth-friendly processes, the products are all devoid of sulphates and parabens.
The Khadi Essentials Anti-Acne & Spot Removal Tea Tree & Neem Ayurvedic Serum Sheet Mask is tailored for those who suffer from acne, blemishes and hyperpigmentation. Made with tea tree and neem, this purifying and anti-microbial sheet mask soothes irritation and prevents the formation of acne while also purifying and detoxing the skin.
Ideal for: Acne-prone and sensitive skin types.
You can purchase the sheet mask on KhadiEssentials.com or Amazon for Rs.299.
3. TNW – The Natural Wash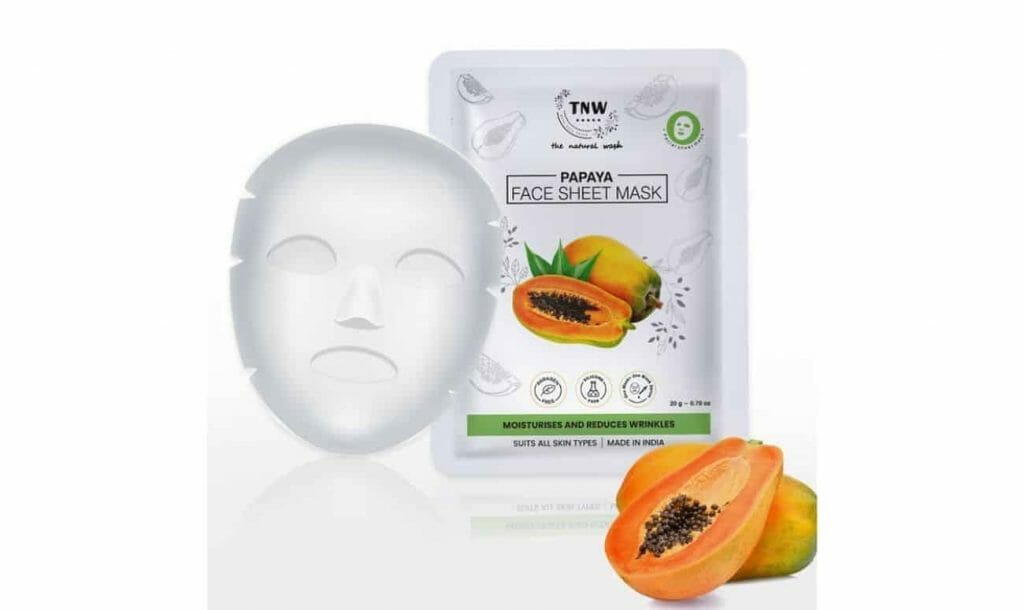 Banking on the goodness of Ayurveda, The Natural Wash (TNW) ensures a holistic skincare regime that feels salon-like but offers a natural experience when it comes to ingredients. Suitable for all skin types and concerns, the products are formulated keeping internal and external nutrition in mind, infused with antioxidants, vitamins and natural oils.
The Natural Wash Papaya Face Sheet Mask comes with pure papaya extract that nourishes and hydrates the skin. Papaya also lightens pigmentation and eliminates dark spots, making it a great mask for those looking for an even skin tone. The mask also contains aloe extract, niacinamide and sodium hyaluronate, which reduce wrinkles, fine lines and signs of early ageing thanks to their skin firming and toxin removing properties.
Ideal for: All skin types.
You can purchase the sheet mask on TheNaturalWash.com or Nykaa for Rs.150.
4. DearPacker Home Remedy Mask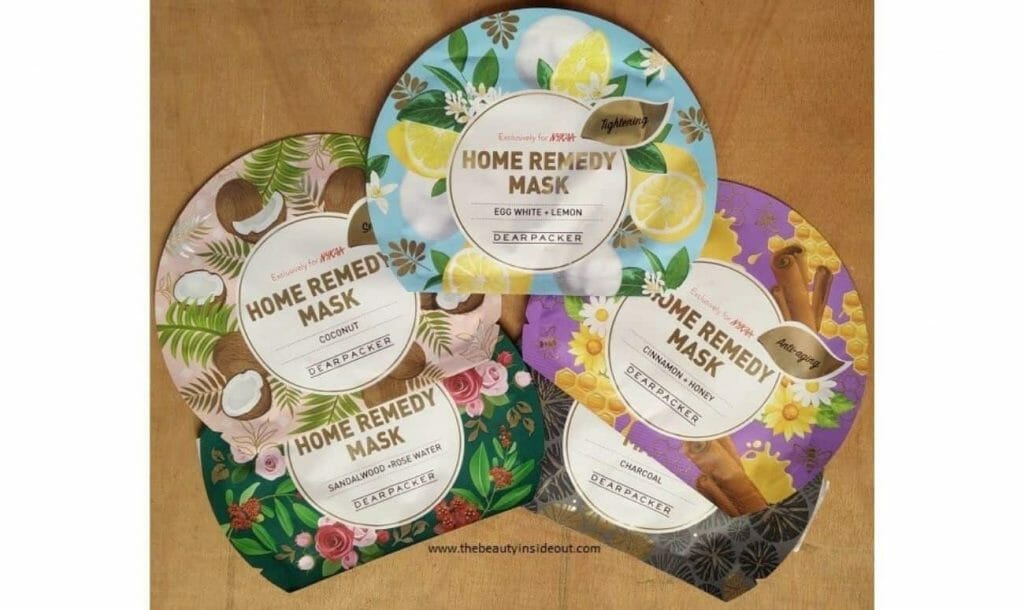 A specialist in all types of face masks, DearPacker is a professional Korean brand with skincare products that transform your skin. Made with safe, natural ingredients, the brand banks of outstanding effects from their products thanks to their effective formulas. With recyclable packaging that looks absolutely gorgeous and cruelty-free and non-toxic methods, the brand promises 100% authenticity when it comes to its products.
The Dear Packer Coconut Home Remedy Mask has coconut oil as its main ingredient and treats issues such as undernourished, dry and dehydrated skin. The mask promises to moisturise, reduce redness, itching and dark spots while giving the skin an instant glow and radiance.
Ideal for: Dry and dehydrated skin.
You can purchase the sheet mask on Amazon.in for Rs.85.
5. The Face Shop Sheet Mask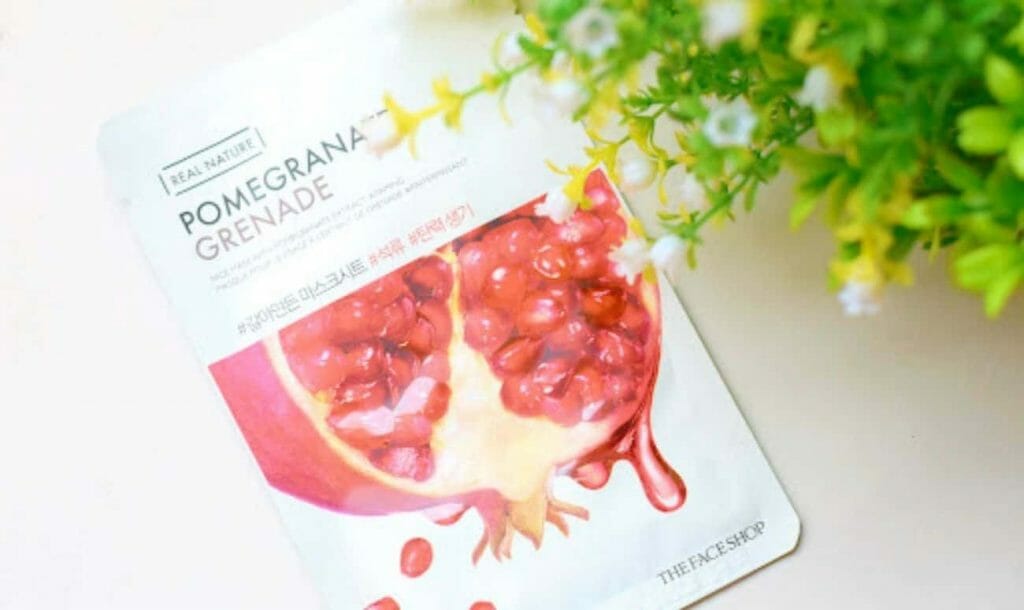 Founded in Korea in 2003, The Face Shop strives in creating natural skincare made with only the cleanest and natural ingredients of the highest quality. Marrying these with Korean skin expertise to formulate products suitable for all skin types, the brand focuses on everyone and every issue, making it a one-stop shop for all your skincare problems.
The Face Shop Real Nature Pomegranate Face Mask comes infused with rich pomegranate extract and contains brightening and revitalising ingredients that promise youthful skin. It deeply penetrates the several layers of the skin and promotes skin health from within.
Ideal for: Damaged and dull skin.
You can purchase the sheet mask on TheFaceShop.in or Nykaa for Rs.100.
6. Innisfree Sheet Mask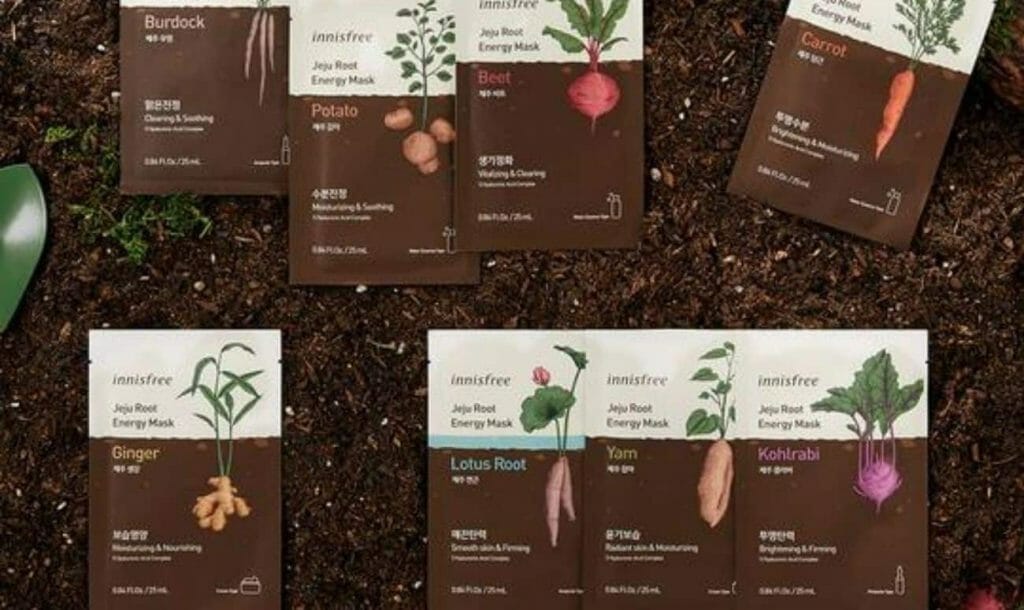 A natural brand that highlights the goodness of Jeju island of South Korea where nature and eco-friendly green living come together to create healthy beauty products. The beauty recipes are formulated using 12 ingredients from the island's land, sea, water, trees and flowers, promising healthy products using good ingredients.
The Innisfree Jeju Root Energy Sheet Mask is the ultimate daily use mask made with Jeju root vegetable extract and 5-hyaluronic acid complexes. It comes in 8 variations of carrot, beetroot, potato, burdock, kohlrabi, lotus root, ginger and yam. The nutrients and moisturisation properties of the root vegetables ensure clearer and highly hydrated skin especially for those who suffer from dryness and redness.
Ideal for: Dry skin.
You can purchase the mask on Innisfree.com for Rs.120.
Read more: 8 Adorable And Organic Baby Clothing Brands For Your Children
Like & Follow ThinkRight.me on Facebook, Instagram, Twitter, and Telegram to stay connected.