7 positive good news stories from last week that show everything that is right with the world. Especially in the current times.
Help Is Pouring In For This 12-Year-Old COVID Orphan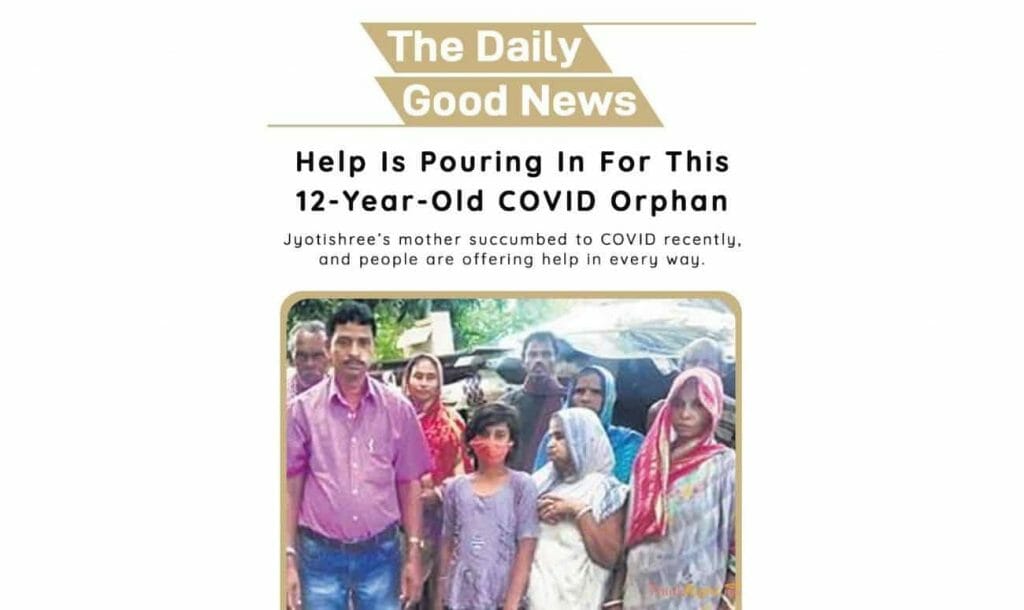 Jyotishree from Bishnupur, Odisha, found herself helpless when her only parent lost the battle with COVID. But social media proved to be her saviour when The New Indian Express carried her story in its July 15th edition. Help started pouring in from many quarters. Along with these do-gooders, a couple of government organisations also stepped up to help her. Her mother was a second helper of Nayabali Anganwadi center and used to go door-to-door for COVID awareness until she contracted the virus. The minor had lost her father even before she was born, and today her only family is her 80-year-old grandmother. We hope she receives all the support she needs, and kudos to everyone who chipped in!
This Man Has Been Giving The Gift Of Mobility To Injured Animals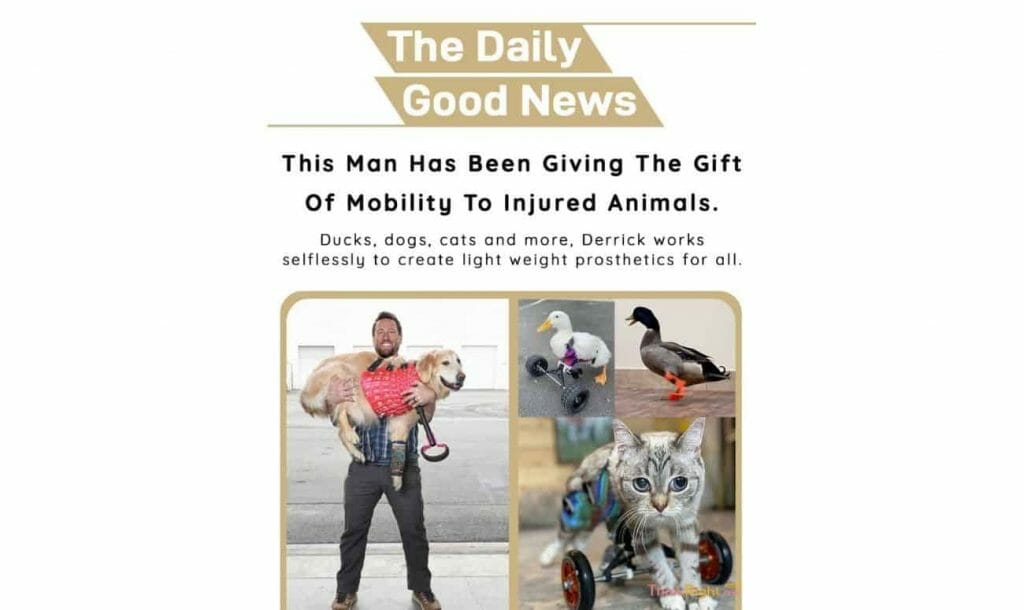 For the last 16 years Derrick Campana has been striving to give a new life to all the animals who unfortunately lost their limbs to accidents or surgery.
He admits when he first started out, he got push-back from veterinary doctors trained in more traditional methods. The didn't fully grasp the potential benefits of orthotics and prosthetics for animal applications.
However, since then, he's been steadily been striving to show how such devices can actually offer better outcomes.
Since 2005, Campana's "pet fitters" Bionic Pets and Animal Ortho Care have been building custom-made mobility devices for animals of all sizes and descriptions.
"It's about making families whole again," Campana told. "I get to build these prosthetics at their houses. I get to experience the joy on the animals' faces and families' faces as they walk again."
Ex-CISF Constable Is Training Youngsters From Jharkhand To Join The Army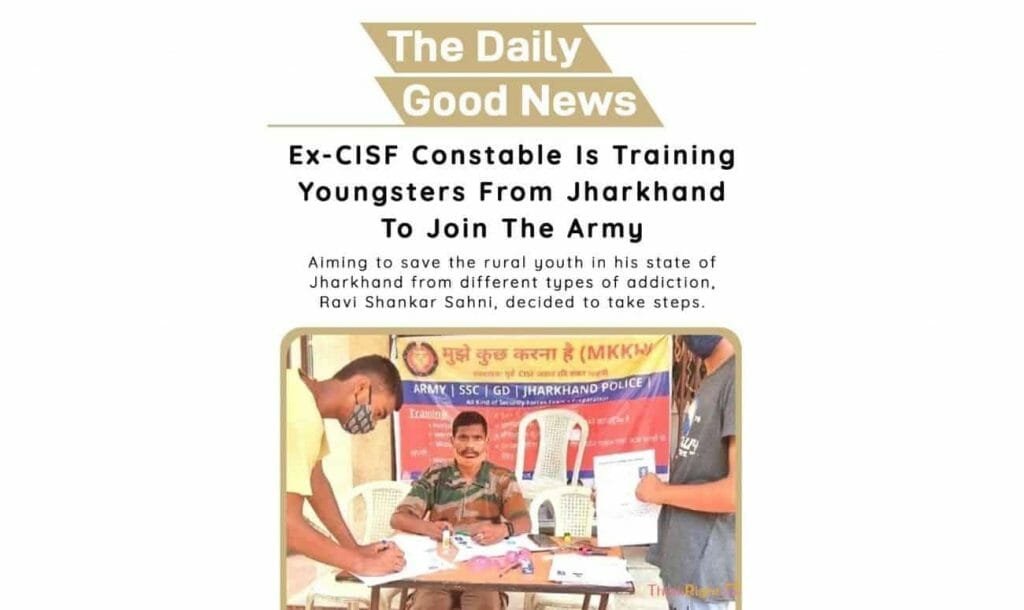 Sahni began his initiative from Simdega district while on leave. This was five years ago. Many of those he took under his wing have now joined the Army, CISF, CRPF, ITBP along with state police.
Over 300 youths from Jharkhand have benefited from this initiative. "My objective is to prepare the youths so that they can do the state and the country proud. The initiative is at a nascent stage, But very soon I will take it to a level from where my students would be able to go to any field of their choice," he said.
This Differently-Abled Jharkhand Teen Is Teaching The Village Children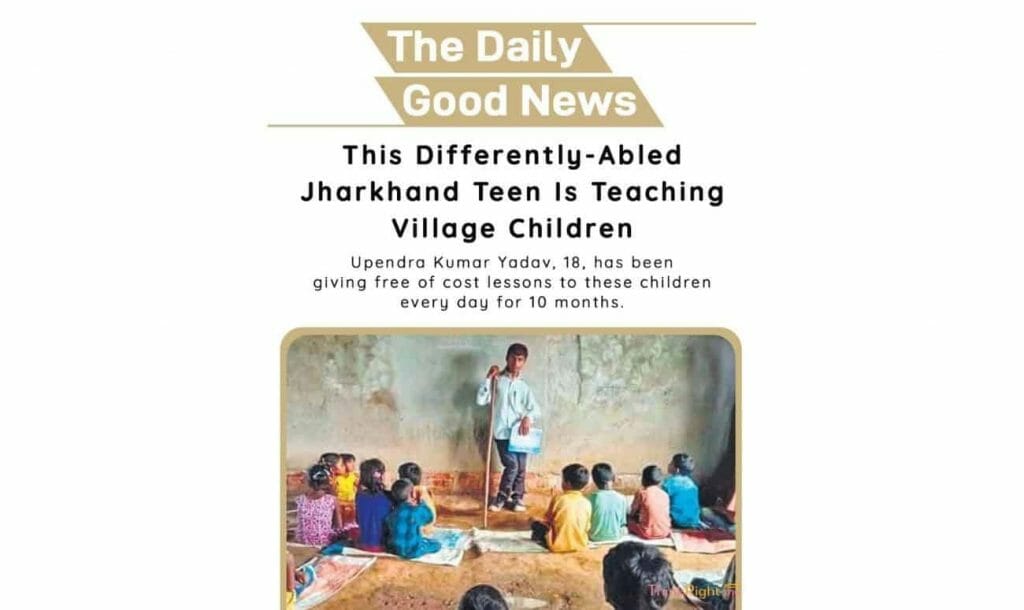 Upendra Kumar Yadav, 18, has been giving free-of-cost lessons to these children every day for 10 months. Because he doesn't want the children to remain uneducated. It all started when a man approached him to guide his son as schools were closed and he could not arrange a smartphone.
"I started in September 2020 with only three children, but later the number rose to 20. As the space at home was not adequate enough, some of the parents asked me to conduct classes in the abandoned school," says Upendra.
Yadav, who will be writing his Class 12 exams this year. He said he wanted to become a teacher so that he can continue this drive to make everyone educated.
Kudos to this young man for being an inspiration to so many!
Ghaziabad Based Engineering College Will Offer Free Education To Covid-hit Students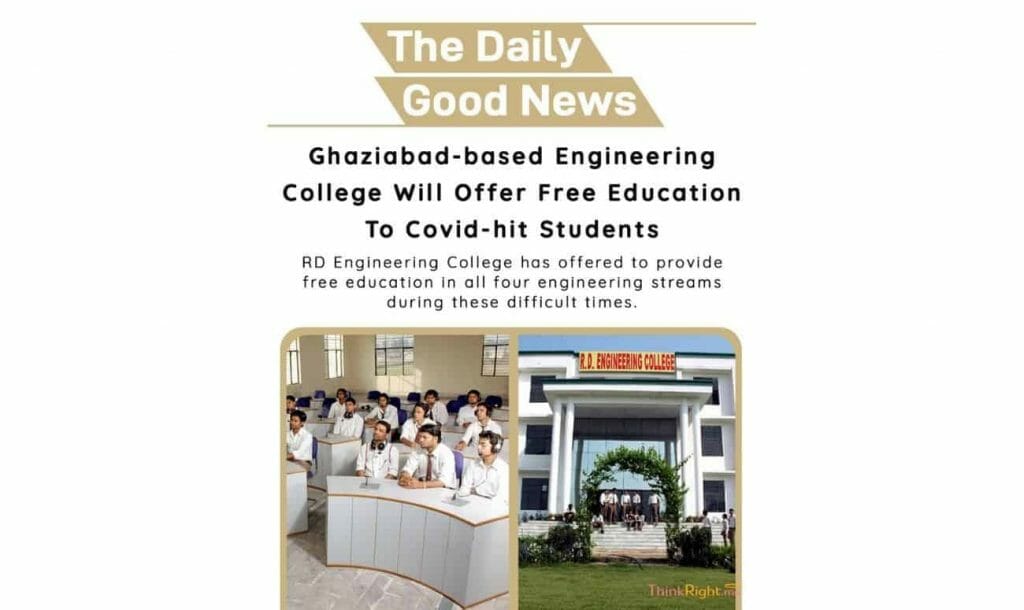 A Ghaziabad-based engineering college announced that it will provide free education in all four engineering streams for the next four years. For the students who have either lost one or both parents or earning members of their families due to Covid.
The college management committee made the announcement on Friday, 16th July. RD Engineering College was requested for help by the Private Schools and Children Welfare Association. National president of the association, Shamael Ahmad, said the noble gesture will save the future of 50 students who have lost their parents or earning members in the pandemic.
This is such an inspiring initiative!
Hyderabad Pets Can Bring Their Humans To These Cafés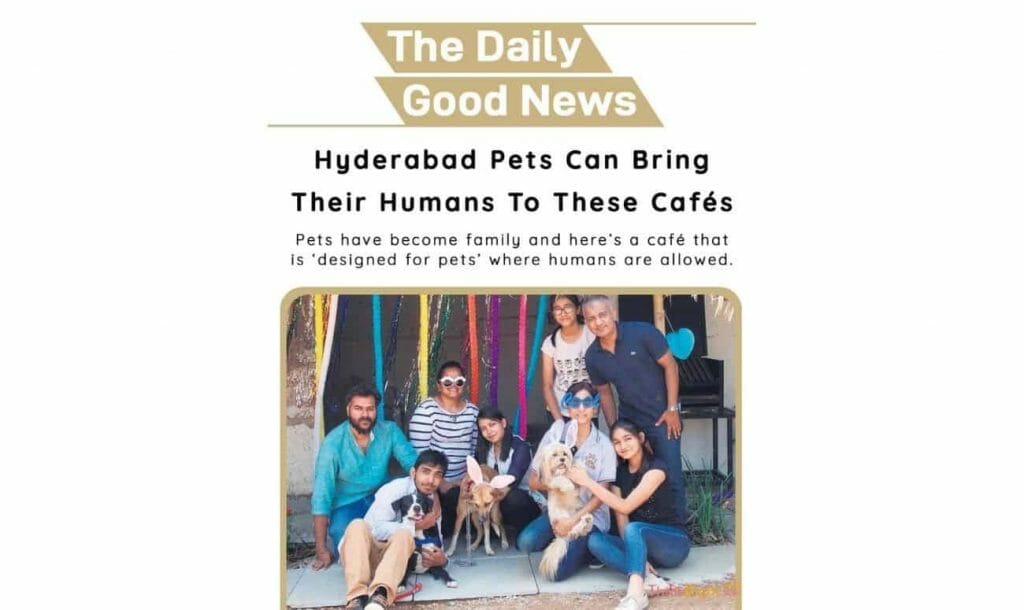 Pets have become family and we would like to take them everywhere we go. Often, it's not feasible to carry them to all the places we visit; not all places are pet-friendly. But there are some who understand our separation anxiety with our pets, and vice-versa, and welcome the furry friends with open arms. Pets are even the main customers at some cafés. Which serve everything from pet-friendly biryani, macaroni, cakes, ice-creams to special platters and soups all made while keeping the safety of our four-legged friends in mind. The pets can even run around in some of the cafes and get in that much-needed cardio.
This Entrepreneur Offers Free Stay In Kodaikanal To Students Who Failed Their SSLC Exams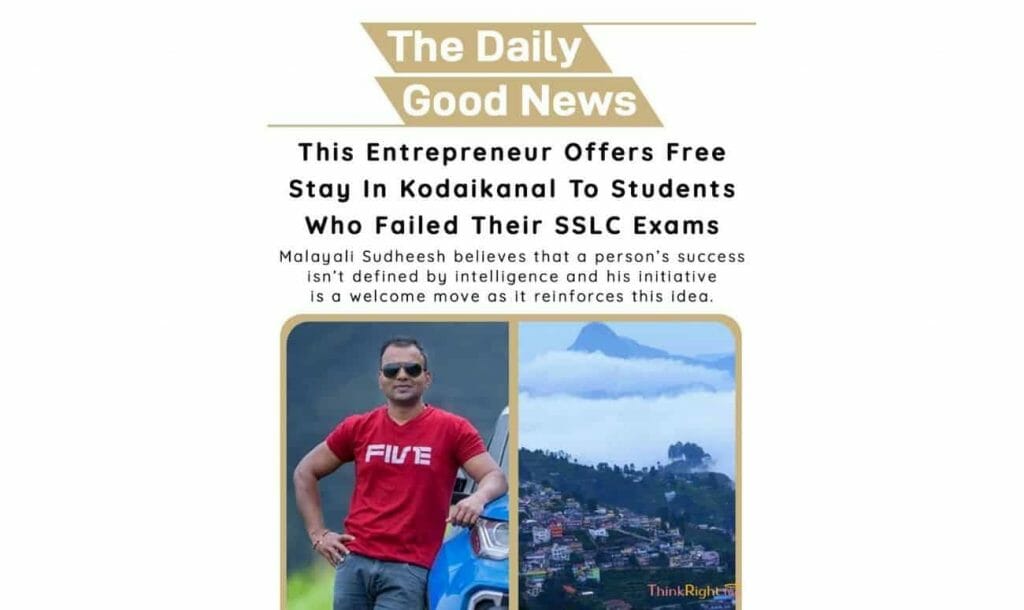 Fret not if you haven't cleared the SSLC examinations. It's time to forget all the stress and relax at Kodaikanal. Malayali Sudheesh K, who is settled in the famous Tamil Nadu hill station, is offering a fully paid vacation to you and family.
He is helping students who failed in the class 10 examinations deal with the stress and get refreshed. Sudheesh, who is fondly called Sudhi, is offering free accommodation at his homestays and properties in Kodaikanal. Students can arrive with their parents and spend two days at any of his properties free of cost. It's Sudhi's way of extending moral support to students going through a crisis.
Read the previous week's good news here.