A round-up of positive stories that happened during the last week.
Indian-origin Student From Muscat Manages To Raise 19.8 Lakh To Fund Small Business For Women Across The World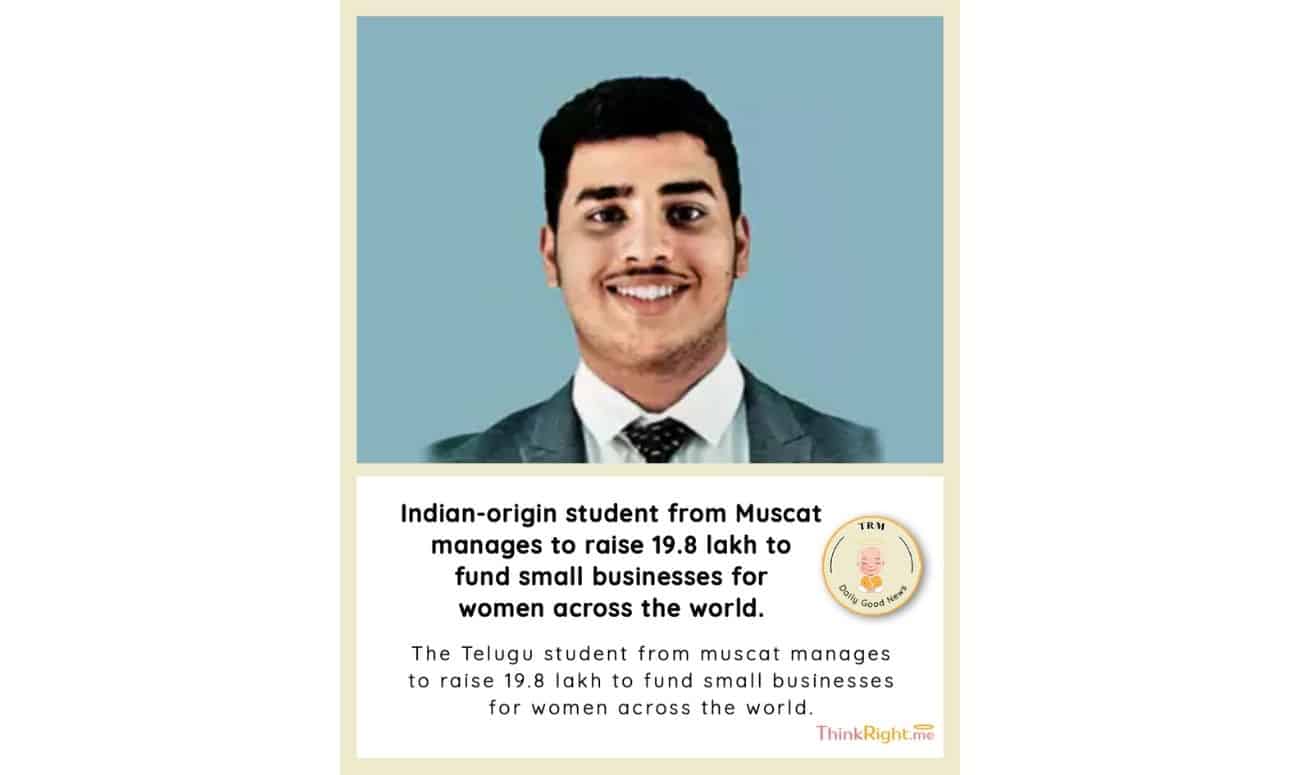 Rather than donating money, the 16-year-old student decided to help finance women for small businesses from around 77 countries. He believes in the idea of recycling money and helping in changing the world in some way. "I asked for donations from 19 of my friends pursuing 8th to 10th grade from MBA Oman International School and founded SWIFT. Instead of spending the fund in charity, I decided to extend interest-free loans to women and perpetuate the benefit of one-time donation."
Uttarakhand Girl Trekked Through Hills & Forest For Network, Tops Her School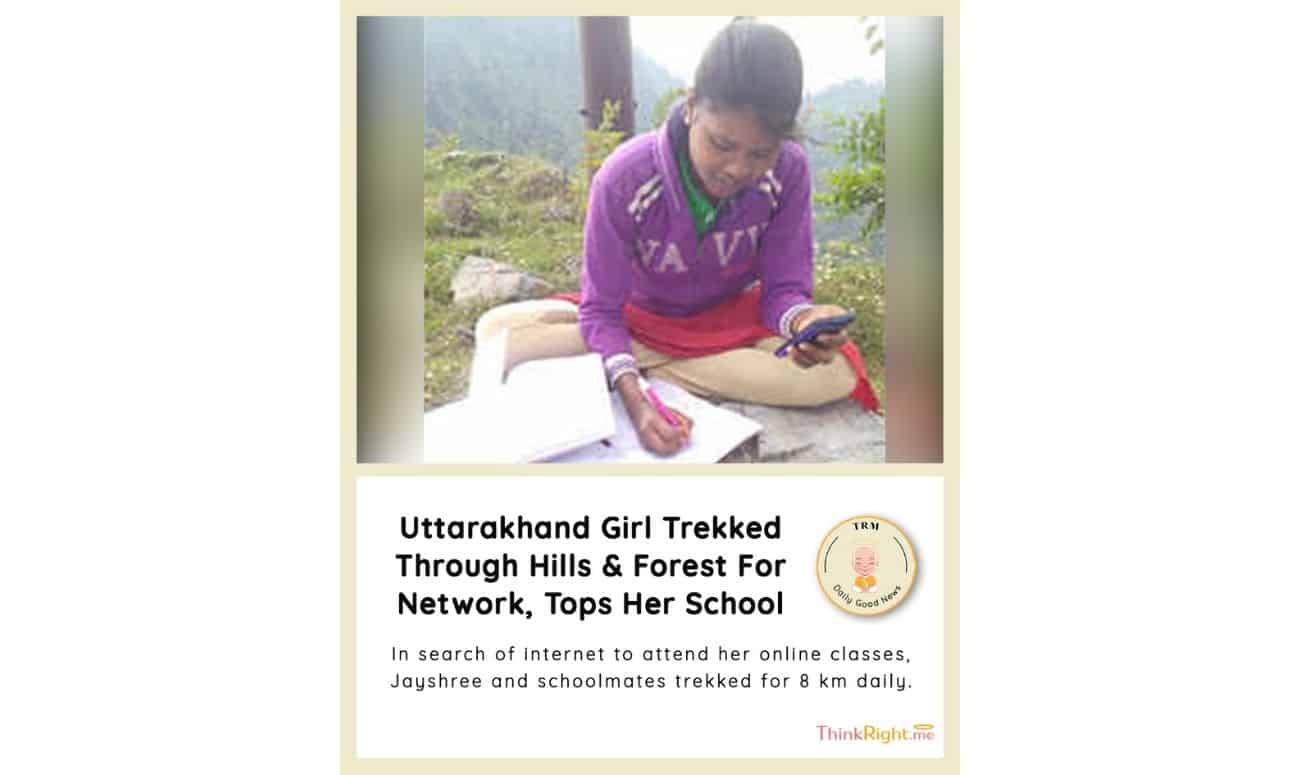 For Jayshree Uraon, attending her online class did not simply mean logging into her device and studying. The place where she lives is quite remote, and the nearest internet spot is after an 8 km trek in the Garhwal Himalayas. 3 km of which was through dense Dhanaulti forests, with her phone in one hand and notebook in another. A year after this pandemic-driven quest, Jayshree topped her school in the class 12 humanities exam. She scored 82.6% and wants to become a teacher when she grows up. "It was extremely difficult. We were suddenly dependent on WhatsApp notes. I had to borrow my parent's phone initially. Later, my parents spent their savings and got me one of my own," Jayshree said in an interview.
Meet Hrithik M & Tripthi Shetty, The First Transgender Couple From Kerala, Who Have Pledged To Donate Their Body After Death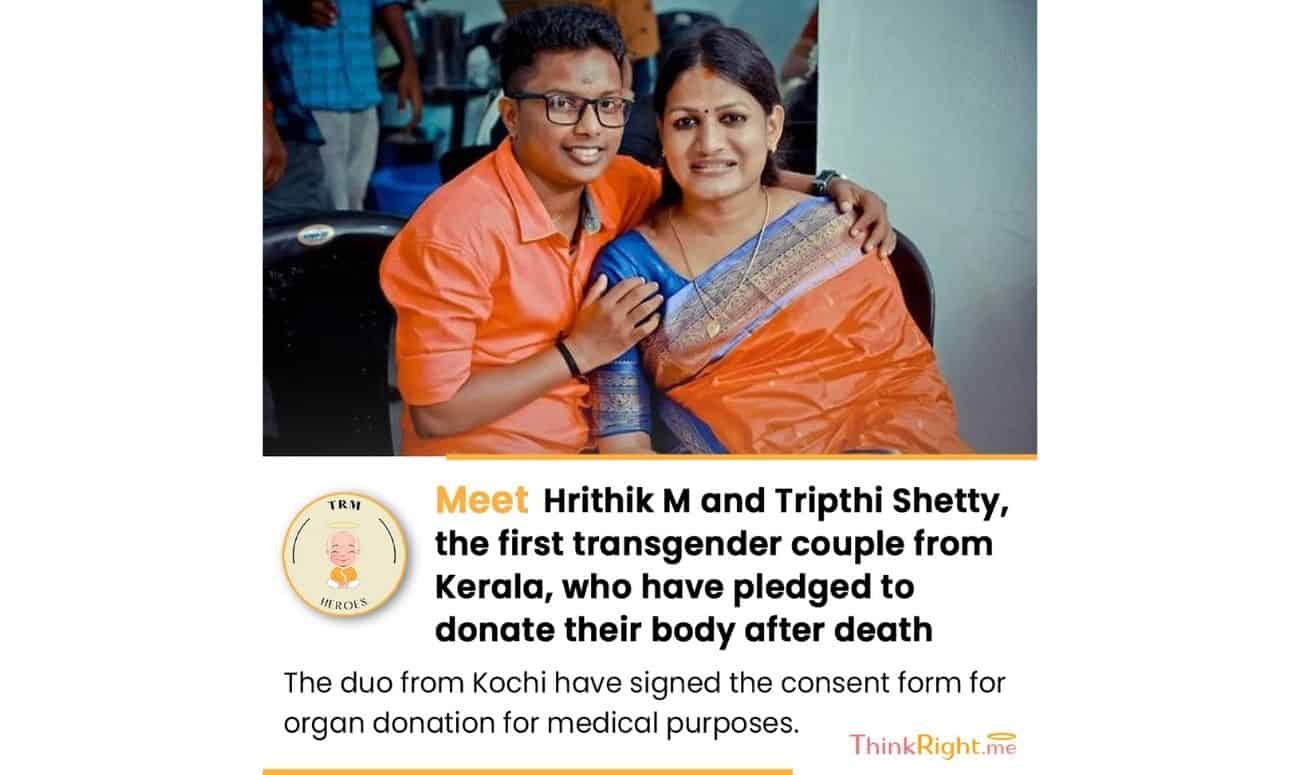 Since the year 2019, the couple had been struggling to give consent for donating organs. Finally, they have succeeded in doing so with the help of KNOS-Mrithasanjeevani. Only recently transgender couples have been allowed to sign the form. The couple mentioned; "We requested them to take organs in case of emergency or take the whole body for research purposes at the medical college for students." They believe that it's going to be of great help to the field of science and development.
Meet The 55-Year-Old TN Postmaster Who Climbs A Hill Every Month To Deliver Pension To A 110-Year-Old Woman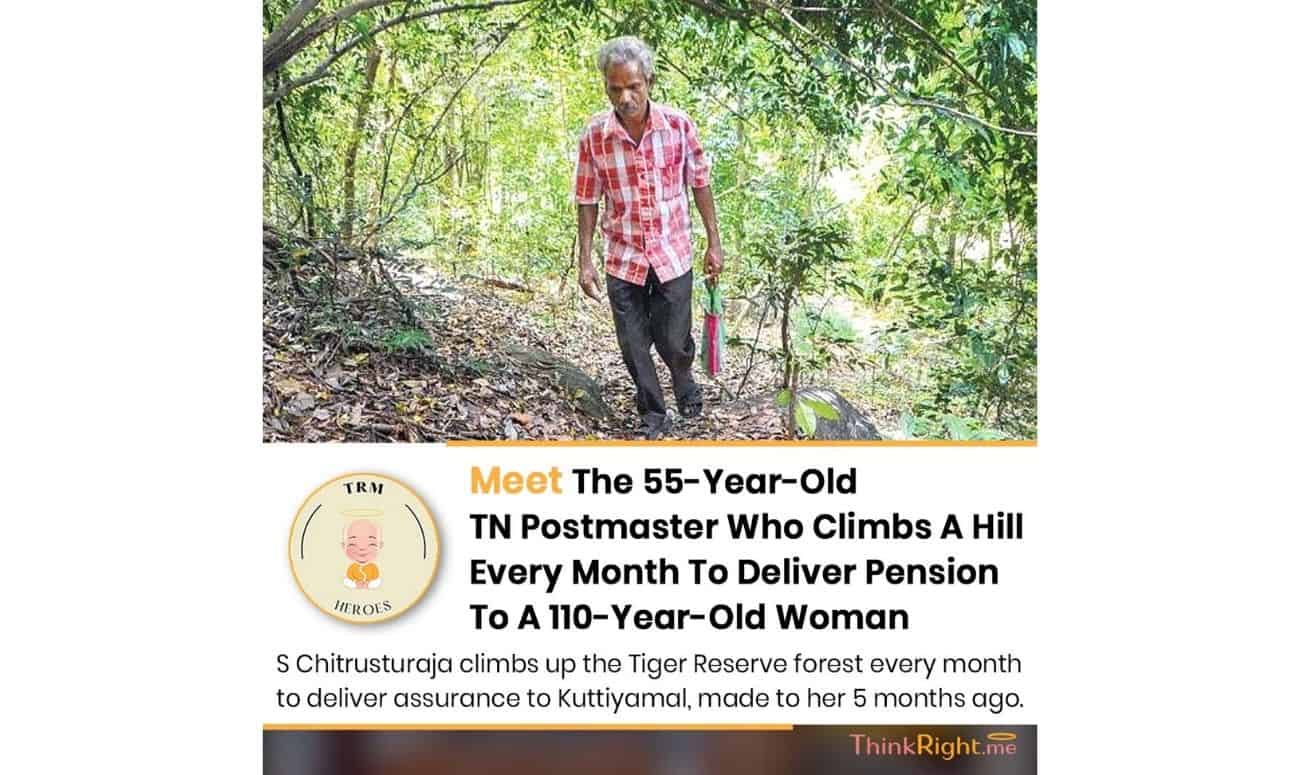 S Christuraja is a postmaster from the Papanasam Upper Dam Branch. He travels to deliver Rs.1000 to Kuttiyamal, who lives in the hills of Kalakkad Mundanthurai. He takes a boat to reach to the other side and treks for an additional 15 kilometres, but it's still a major task to navigate the way to her house. Despite the bites from leeches in the way, he carries some tea and biscuits, sits with her to make her feel good. He avoids taking anything from her as she is from a poor background but does not make her feel that way. With immense support from the Forest Department and the Collector, the postmaster is able to achieve this goal. Kuttiyamal has been benefiting from the pension as she can now buy the necessities such as food, water and wood for the month. S Chitrusturaja is extremely happy and grateful to be able to serve for the community.
Farmers Around Pench To Actively Participate In The Conservation Efforts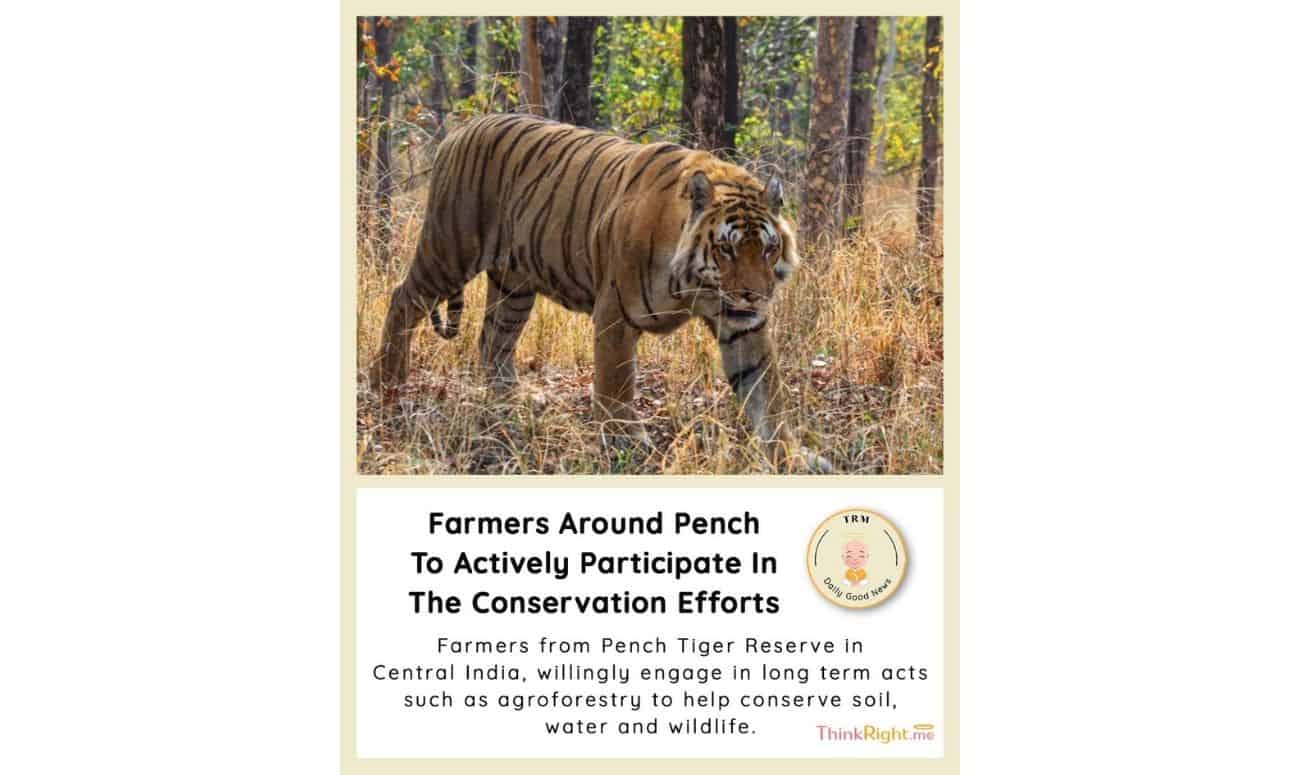 Despite being aware of the short-term hindrances from agroforestry, the farmers have chosen to invest time and money to save the nature. This act is an approach that makes use of interactive ideas with the help of combining trees and bushes and shrubs with different crops. It is associated with changes in land shifting and regular interactions with wildlife. Moreover, it is great at increasing soil fertility and has medicinal properties too.
Tamil Nadu's Tribal Communities Choose Love & Peace Over Dowry: Set Ground Rules For Marriages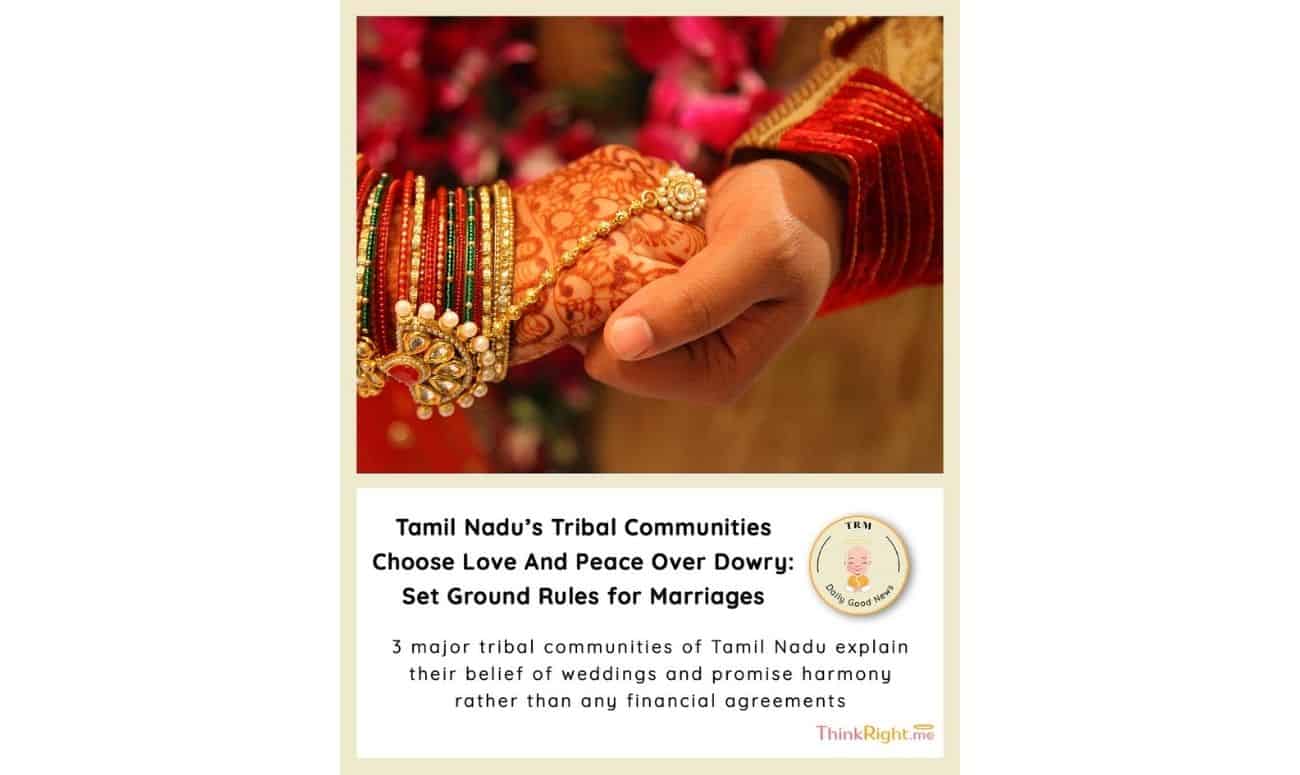 As The World Indigenous Day was observed on Monday, the three tribal communities (Irular, Kaatunayakan and Malai Kuravan) expressed that, marriage is a simple and lovely occasion for them. They live with the belief that there are no particular rituals that should be followed. Moreover, they do not consider giving away their girl, rather welcoming the groom and his family into theirs. The three tribal associations account for 10% of the total population in the districts. A teacher from the Irular community says that "In our families, we are more concerned about the bond between the couple." The girl and boy have no restrictions, and are free to choose their own partners, even if they are from different castes. The marriage is over, and the couple can start living their life when the fathers of both families have come to a mutual decision and shaken hands.
Meet Dr. V Narayanan, A Support For Kerala's Tribes For The Past 19 Years
Working at a local hospital in Agali, Dr. V Narayanan has been a blessing in disguise for the tribal community. He is a paediatrician by profession, but also acts as a physician for the locals. He started to serve back in 2002 and takes a minimum fee of 10 Rs. with free medication. He and his team have developed settlements in different parts and continues to make sure that the volunteers bring patients for treatment.
Click here for last week's round-up.