Nepal is a delight with its mountains, forests, art, and culture. Its Buddhist and Hindu temples attract tourists from all over the world. While site-seeing and meeting locals is very exciting, one of the biggest part of travelling is eating local food. But, it can be a concern for vegetarians. Especially when we think of Nepal, which is most famous for its multiple versions of momos. However, you will be surprised to find how much this tiny country has on offer for vegetarians.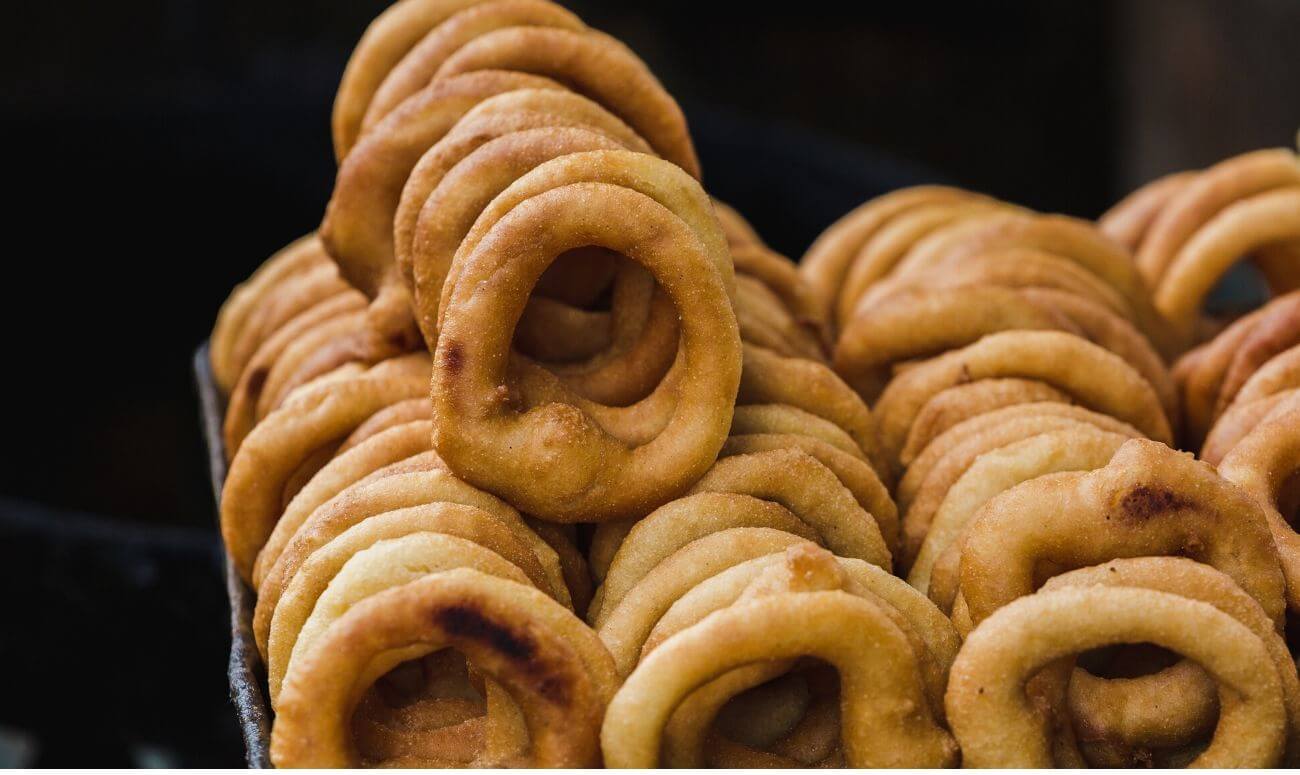 Sel Roti
For those with a sweet tooth, Sel Roti is popular ring-shaped sweet made in all local homes and sweet shops. It looks a little a donut but is less sweeter. Made out of rice flour, this dish is always made during festivals such as Tihar (Diwali), in all households. You can even add customised flavours such as vanilla chocolate to it. Best to make friends with the locals to get a taste of the delicacy. You can also sample it at local sweetshops.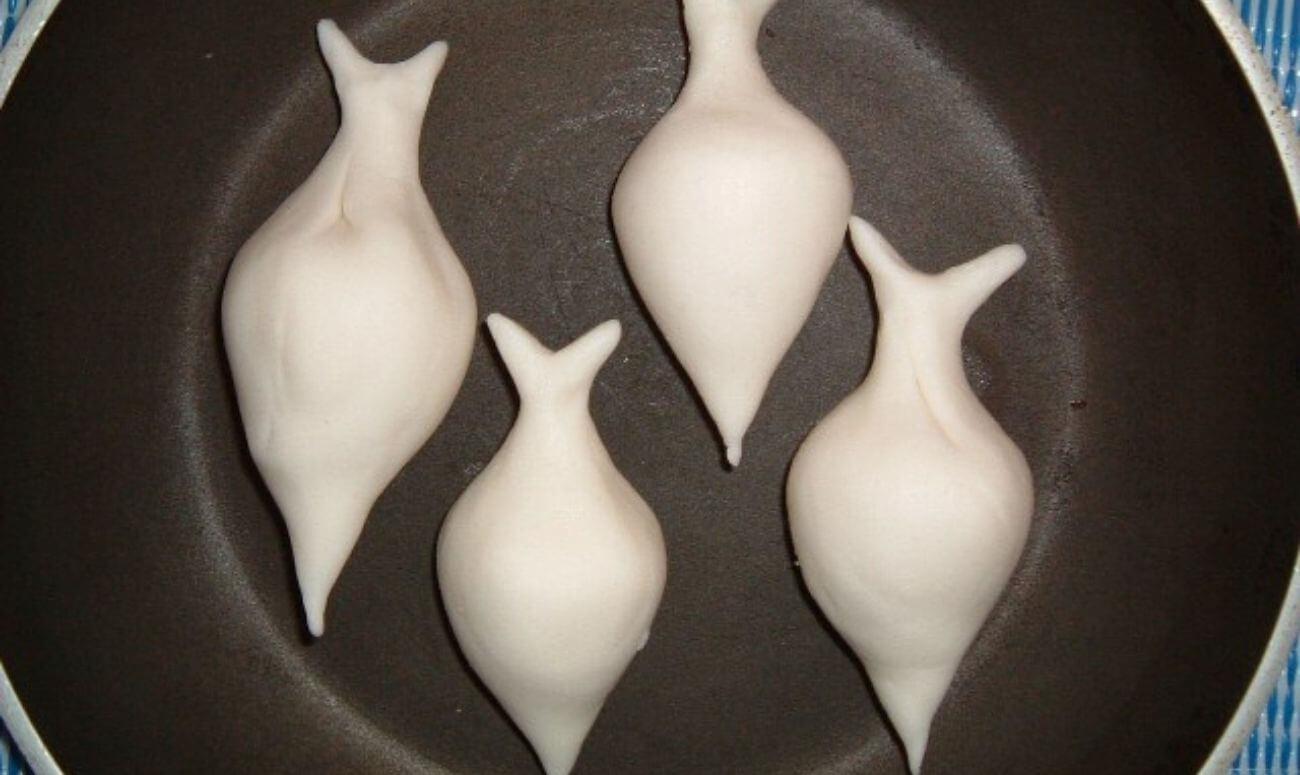 Yomari
One of the most popular dishes of Nepal, Yomari or Yamari consists of steamed dumplings. Shaped like a fish, with an outer covering of rice flour, it is stuffed with scraped coconut and brown sesame seeds. This confection is a delicacy of the Newar community of the country and is a staple during the festival of Yomari Punhi. This Newari festival takes place each year in November or December during the full moon and marks the end of the rice harvest.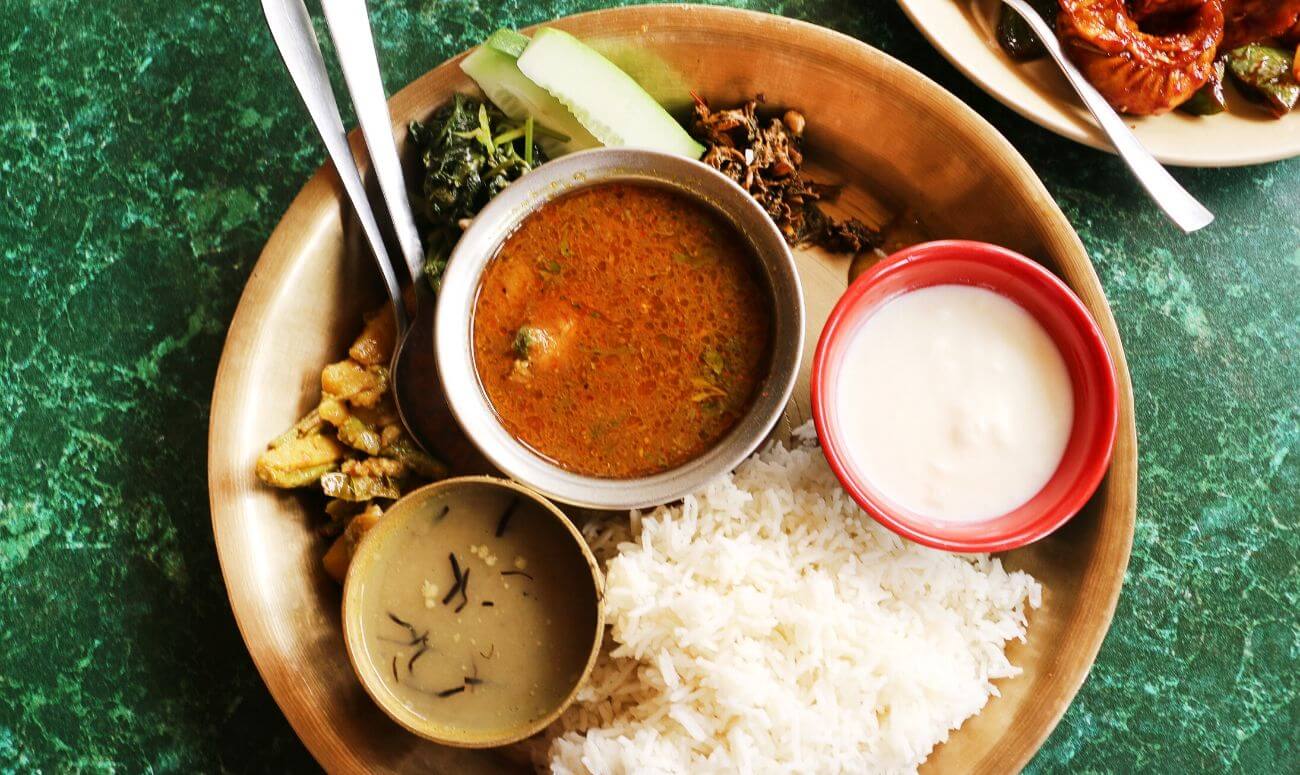 Dal Bhat
A traditional dish of Nepal, it is a complete meal in itself and is easily available in restaurants. Basically, dal is lentil soup and bhat is steamed rice and is often served with seasonal vegetables such as potatoes, mushrooms, spinach, cooked in traditional Nepalese style. It is also referred to as Dal Bhat Tarkari at times and can also include some yogurt and pickle.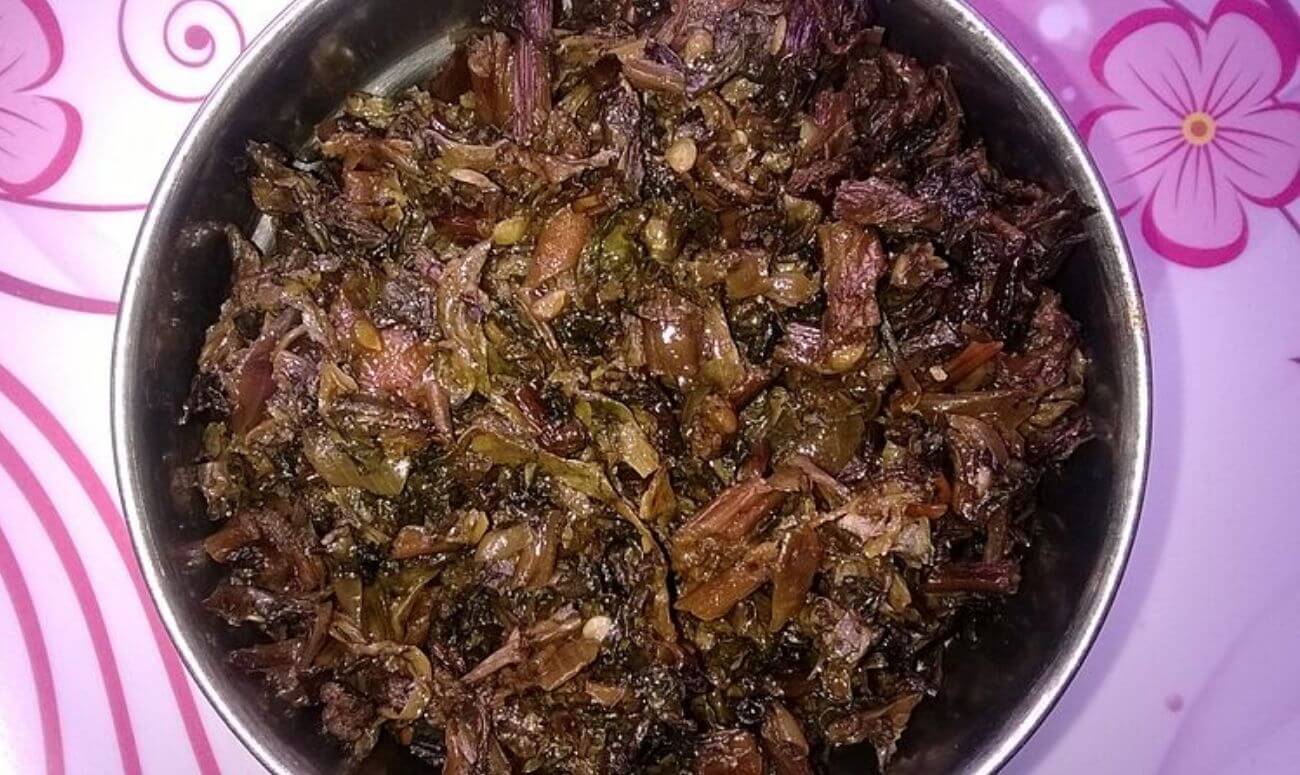 Gundruk
Another popular dish, Gundruk consists of fermented drying leafy green vegetables. It is a combination of green mustard leaves, cauliflower leaves and radish leaves, which is fermented for a week or longer and later sun-dried. The fermentation lends the dish a tangy taste. locally served as a side dish, it is also a good appetiser. It can be had with Nepalese curry, which is made with chicken or mutton or even vegetables. Gundruk is also served with Dal Bhat sometimes.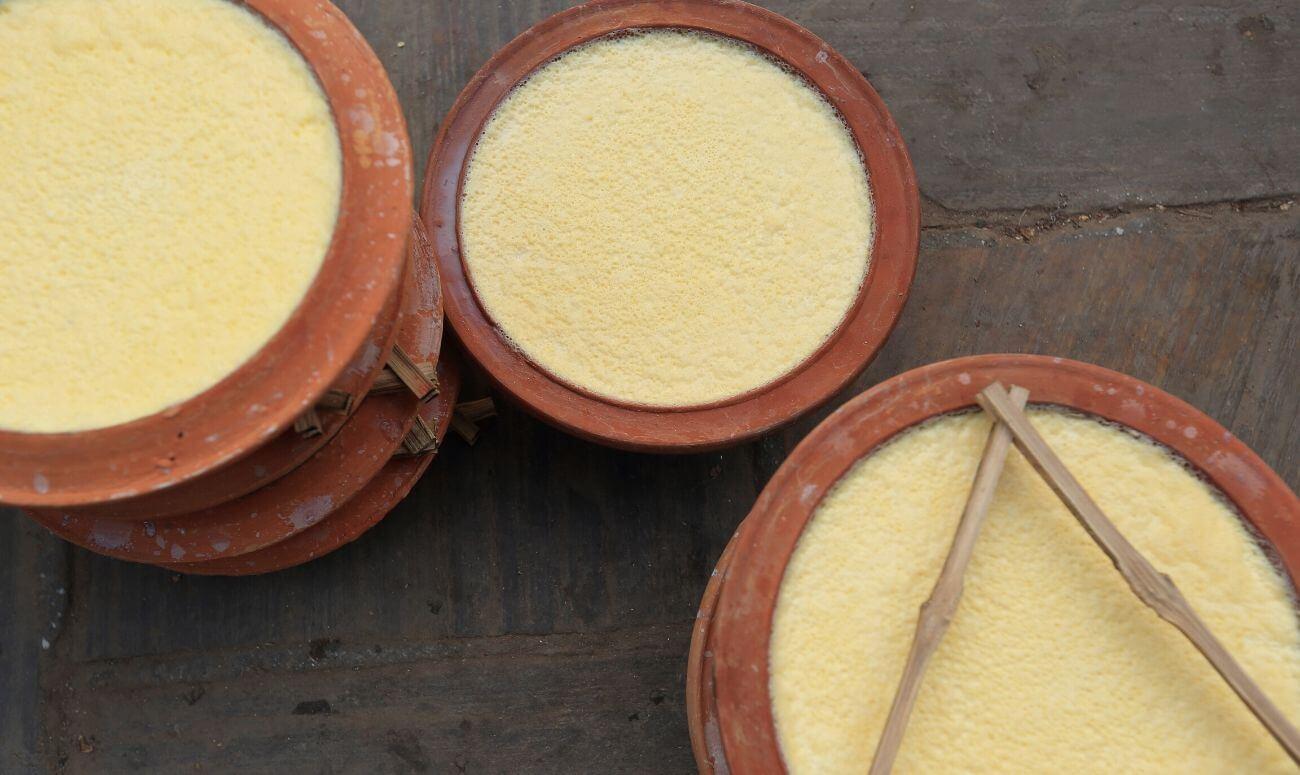 JuJu Dhau
Another sweet dish from Nepal, it is served in clay pots. JuJu Dhau literally means 'king curd' or 'king of yogurt' and Dhau also means 'sweet yogurt'. This dessert is made by boiling buffalo milk, then it's poured into a clay pot, which is warm before this process. It is a staple during festivals in Nepal and looks a bit like the Bengali sweet dish, Mishti Doi. You can easily get a taste of it at one of the many street-side eateries.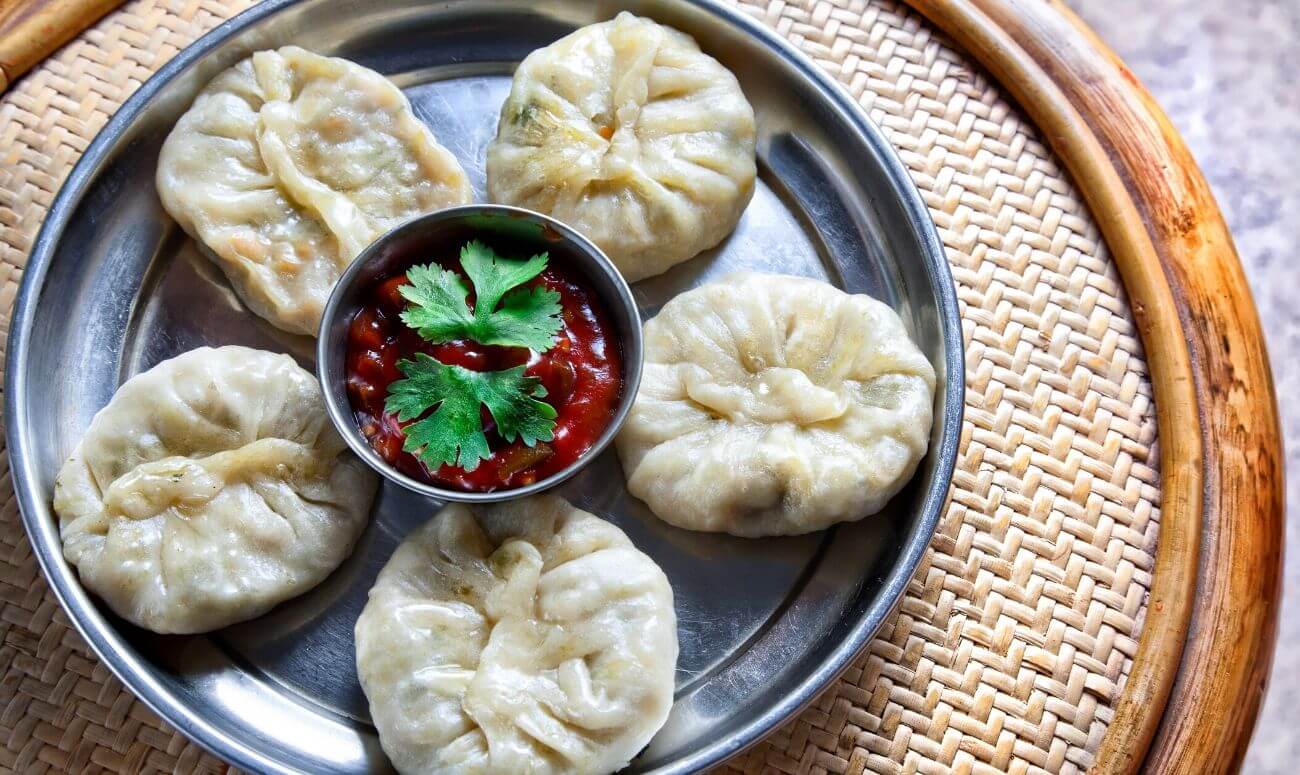 Momos
Now this is one dish that almost everyone knows and likes. Momos are believed to have travelled to Nepal from Tibet with the Newari merchants. Initially, the stuffing was meat, however with time vegetables too started being used as the filling. So, you get momos that are packed with vegetables such as spring onion, spinach, carrot, cabbage, stuffed into a layer of paper rice and steamed or deep fried. Momos are usually served with a chutney of spicy chillies and soup. The most popular local version is potato.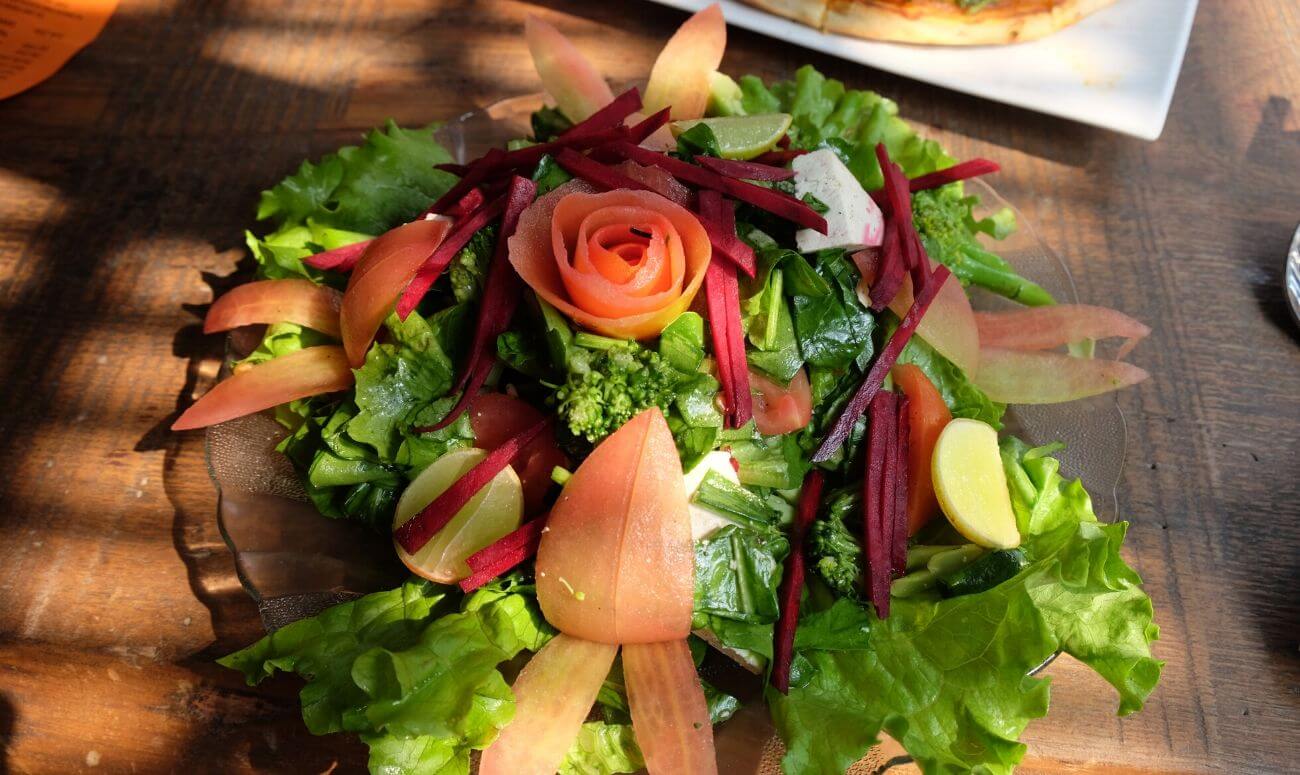 Sadeko
Another Newari dish, Sadeko is a salad made out of potato, peanuts, chillies, onion, coriander, and spices. Served cold, this spicy salad is also one of the most popular dishes of Nepal. It is always an integral part of every Newari feast. Quite popular, especially as a bar snack, it is easily available everywhere.
So, go ahead and plan that trip to Nepal without worrying about what to eat, if you're vegetarian.
ThinkRight is now available on Telegram. For handpicked stories every day, subscribe to us on Telegram
Read More: Best Yoga Retreats For Everyone In India
Like & Follow ThinkRight.me on Facebook, Instagram, and Telegram to stay connected.