With companies moving to work from home policy and gyms going online, everything has changed. If people can work from home, they can work out at home as well. To get you started, we have put together a list of trainers who can help you with your daily workout sessions at home. Follow them to stay fit and healthy without stepping out.
MyloetiksxSweat
MyoletiksxSweat is a collaboration between Swetha Subbiah and Zaid Arfan. Swetha is a Nike certified Advance Physical Trainer and the co-founder of the Bangalore-based 'Sisters in Sweat' initiative. Zaid is a strength and mobility based coach and also the Director of Myloetiks. MyoletiksxSweat is a fitness and sports-based brand which focuses on evidence-based training and mobility exercises that help you keep active. Their workouts involve rehabilitation exercises requested by the followers, and even Saturday circuits which will leave you working out that sweat and releasing some happy hormones.
Perfect for: Rehabilitation, strength, and mobility
Average duration of workouts: 25-30 minutes
Follow on: @Myoletiks.x.Sweat
2. Hybrid Calisthenics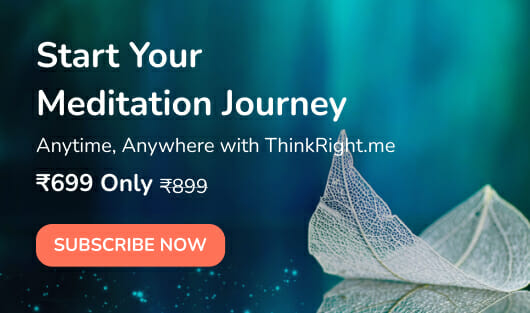 One of the most adored fitness YouTubers on the planet is Hampton. He also makes short reels related to fitness and lifestyle-related issues, such as beginner's way to do pull-ups or tips on how to start doing push-ups. From learning how to ease a constipated tummy to how to begin with meditation, he covers all the relevant topics. Explained in easy-to-follow steps, you will find his videos soothing and calming.

Perfect for: Simple home remedies for quick lifestyle and basic fitness related queries
Average duration of workouts: 30 minutes
Follow on: @hybrid.calisthenics
3. Urmi Kothari
Coach Urmi is an energy coach and believes that one can transform the mind, starting with the body. With an experience of over 21 years, she is currently spreading her philosophy of "Kinetic Living" from her HQ in Mumbai and also has a podcast by the name of Kinetic Living podcast. She is also a Nike Master Trainer and has coached over 200 aspiring coaches across India while working individually with clients over the past 7 years. Her workouts on Instagram are easy to follow, need less space, and are high on energy for you to burn calories. Her sessions are a mix of mobility covering Yoga, animal flow and Pilates, strength and endurance from compound movements based on functional training principles, and skill-based techniques that will stimulate cognition, breath and body awareness, coordination. Here's another reason to work out while you're at home!
Perfect for: Body-mind movement, weight loss
Average duration of workouts: 45-50 minutes
Follow on: @coach.urmi
4. Yasmin Karachiwala
An expert with 26 years of experience in the fitness industry and a pioneer of the Pilates physical system in India, she has earned the reputation of being the number one celebrity fitness trainer in the country. She is also associated with the Miss India pageant and other fitness programs in the country. Her Instagram has the basics of Pilates which include simple exercises that can be done at home. Workouts for women range from those PCOS to pregnancy; all of these can be easily performed at home.
Perfect for: Strength and conditioning, body toning and sculpting
Average duration of workouts: 15-20 minutes
Follow on: @yasminkarachiwala
5. Namrata Purohit
Namrata Purohit holds the record for being the youngest trained Stott Pilates instructor in the world. Certified by the age of 19, she had finished all the courses on Stott Pilates. She has authored a book The Lazy Girl's Guide to Being Fit which talks about her journey from being a national level squash player to having a knee injury that had her bed-ridden for months to starting all over by practicing Pilates. The fitness instructor wants to keep it simple and has ample workouts for you to try at home. If nothing else, she will pump you up to pick up the dumbbells now and start your workouts right away!
Perfect for: Balance, strength and conditioning; flexibility
Average duration of workouts: 25-30 minutes
Follow on: @namratapurohit
Watch her complete journey here.
6. Aishwarya Nigam
Aishwarya is an ortho-physiotherapist and a fitness enthusiast. Yoga was a part of her graduation curriculum. She was already into fitness and eventually developed an interest in Yoga since it had the mobility component required in strength training. Head over to her page to get some insights into clean eating, maintaining your flexibility, and stretches to open up your joints and muscles.
Perfect for: Body rehabilitation, Yoga, body toning workouts, flexibility
Average duration of workouts: 20-25 minutes
Follow on: @fitphysioaishwarya
7. Namrata Sudhindra
Namrata is a health and wellness coach and the founder of Nikaya Yoga. It is a Bangalore-based studio offering classes for all levels and needs which includes both private and group sessions. The studio also specializes in prenatal yoga and health and wellness consulting. Namrata has been practicing yoga for over 15 years, trained in the classical Hatha Yoga style. Her first teacher from the Bihar school has been a huge influence in her style of practice. Her past career as a dentist provides her a valuable insight into the physical and nutritional aspects of the practice. Namrata believes in the "Mind Body Breath Flow" and offers sessions that focus on the same.
Perfect for: Mind and wellness, flexibility, yoga
Average duration of workouts: 25-30 minutes
Follow on: @namratasudhindra
8. Simrun Chopra
Simrun is a deep health coach, a PCOS educator, and has accomplished the journey from being XL to XS. She believes in simple sustainable and flexible solutions within a span of 12 weeks to make you fit. Her Instagram workouts are for everyone, from beginners to those looking for a solution to a specific problem she also shares diet requirements. Workouts for the chest, cardio at home, lower body workouts are all calisthenics based and require no weights which Simran likes to focus and inculcate in her workouts. You can check out her Instagram for hassle-free workouts.
Perfect for: Women with PCOS, weight loss
Average duration of workouts: 25-30 minutes
9. Shynee Narang, @shyneenarang
Shynee Narang is a certified international Yoga Instructor from Delhi. She is the Founder of @yooyogic. Apart from the partnership with the sports retail giant, Decathlon she gives online Yoga training as well. Most of her classes are conducted on the YooYogic app which is available on both iOS and android. She focuses on the approach to holistic health with yoga as the primary tool. Not only does she promote yoga, but she also gives us solutions to things that might be a daily hindrance to us like techniques to keep your mind at peace after a long day at work or how to work on endurance and make time for other activities. Her handle could be the one you've been looking out for!
Perfect for: Conditioning, yoga, flexibility
Average duration of workouts: 20-25 minutes
Follow on: @shyneenarang
No excuses to not workout now! Get up and burn some calories right away.
Read more: Time To Thank The Man Who Made Video Call Possible!
Like & Follow ThinkRight.me on Facebook, Instagram, and Telegram to stay connected.