Ananya
It's 9 am.
You have ensured healthy and nutritious breakfast for everyone, the floors are scrubbed, the door handles sanitised. As your child attends his/her online classes, you make sure that s/he is attentive enough while you get the snack ready for their break, and then move on to preparing lunch. But wait, you also have to send that mail and talk to your colleague about the next presentation while feeling envious of your other housemaker friends. The stay-at-home parent, on the other hand, might be wanting to turn to a job to stay sane in these insane times. And as the classes end, your kid wants your attention (having hardly got any from the class teacher or peers). You have to play with them, eat with them, draw\sketch\pretend play with them, while also ticking off rest of the to-do boxes.
It's 2021 but our schedule of 2020 continues. While you make sure that everything is sanitised, you are losing your own sanity! And now that we were hoping for the vaccine to set things right, the newer strain has emerged! Aren't we all tired, mentally and physically?
While staying healthy and safe must be the top priority, staying sane should be the order of the day. We have seen more number of people succumbing to mental health issues during this period. According to WHO estimates, by the end of 2020, roughly 20 per cent of India had suffered from mental illnesses.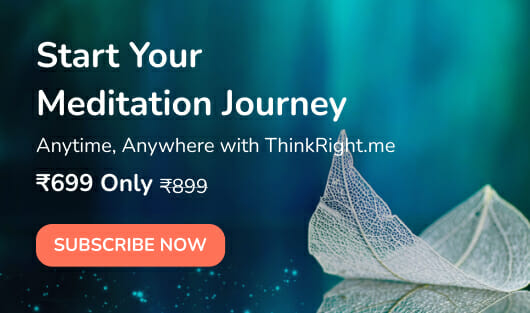 Which brings us to the question of how can we just 'keep calm and mommy on?'
Breathe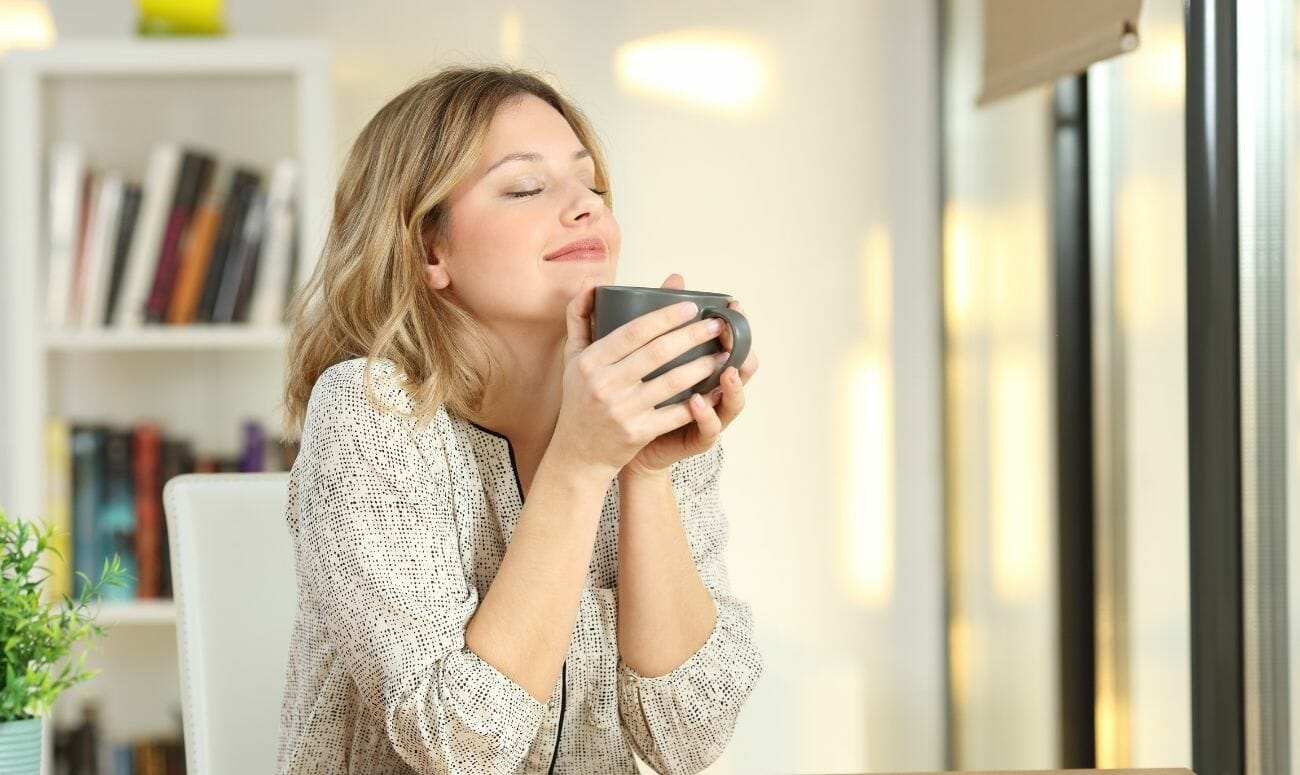 We have all heard about the numerous benefits of pranayama. Five minutes of breathing exercises (regularly) can help you cope with everyday stress much effectively. The best time to do it? Just after you wake up, and everyone else is asleep. Or when your kid is watching screen, and you have had your meal at least two hours back. If you feel too occupied or busy to practice it, try deep breathing anytime during the day. Breathe in, and breathe out deeply for 10-20 counts, multiple times during the day.
The most plausible solution would be to ask your child to monitor you when you are doing this. They will get to 'boss you around' for a bit, and feel good about it too. Maybe the kid will join you too…
Visualize and affirm
With negative news from all corners, it's usual to feel bogged down and go down the rabbit hole of incessant worrying. Do you also know that you have the power to manifest your thoughts? While it is okay to feel anxious at times, and get sad or even cry but do not make it a habit.
The next time you start worrying or getting anxious, try to visualize a place where you are holidaying safely with your family. Affirm that you are safe, healthy and happy every day. If you are feeling too low, and nothing seems to uplift your spirits – do not ignore it and reach out to a mental health professional.
Invest in yourself
Yes, the parlour visits have shrunk, and spa is off-limits but who said you can't have your me-time? It would take effort, but get on that Zoom call with your friends/ watch a movie while munching on popcorn or join that painting/cooking/gardening class you always wanted to. Try something you have never done before. This is the time, with everything available online, when you can invest in yourself without stepping out of your house…
Involve family members in household chores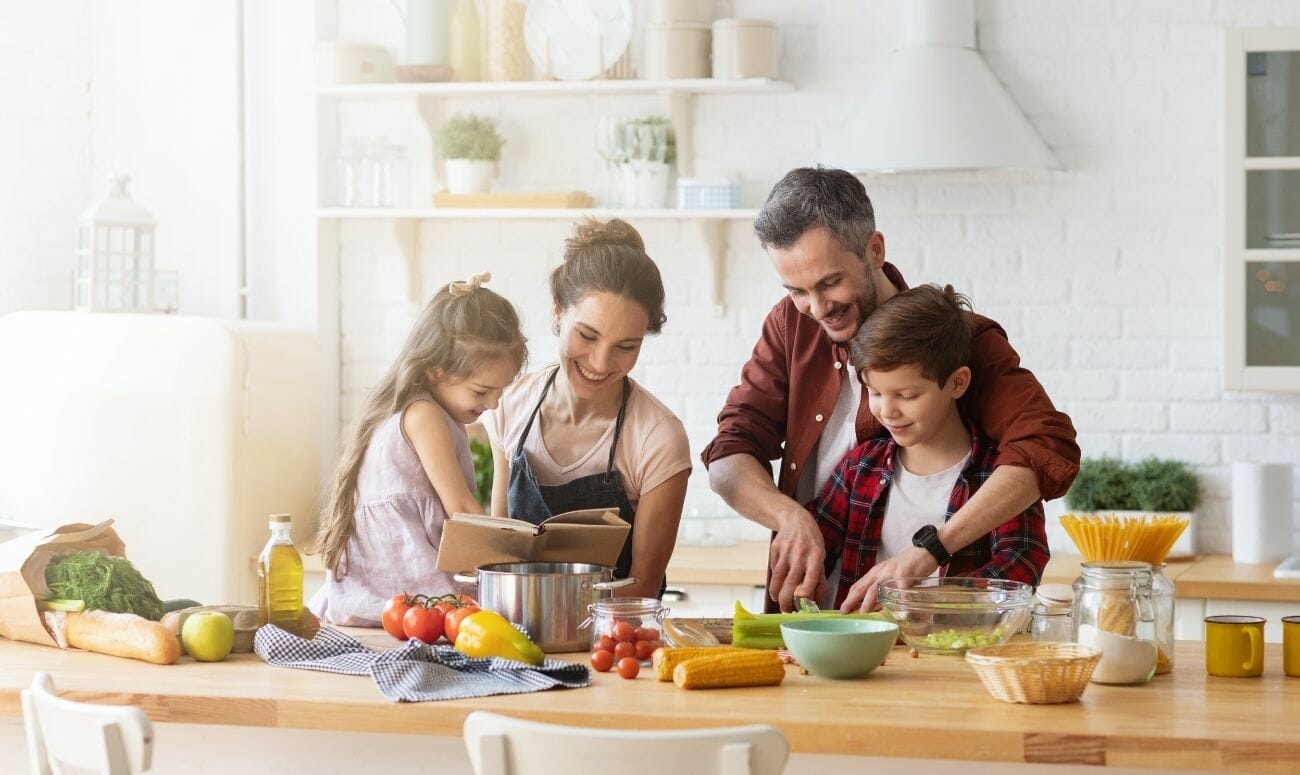 As a mom, you might have many things already on your hand. Assign tasks to your kid/s and other family members. It's important that your kid/s help around the house, and if they are unwilling, try rewarding them with extra screen time or pocket money. This will also instil in them a sense of responsibility. You can also fill a spray bottle with an antiseptic solution and water, and ask the child (over three-year-old) to sanitise every nook and corner of the house. Fun for them, and one task off the list for you!
Plan your weekly/monthly menu in advance
The forward-planning can help save those minutes when you are struggling with the question of 'what to cook' for every meal. Order/buy your veggies/grocery in advance keeping this menu is mind. Involve your kid/s to chop, wash veggies/fruits, clean up after cooking, setting the table, etc.
Date night!
Who can argue that romance has gone out of the window during the past few months? What began with Dalgona coffee, has now left us shaken and stirred in a different way. But why does it have to be like this? Take time out for each other even it means dirty dishes in the sink for a night. Watch a movie or have a drink together. Invest as much in your partner as much as you invest in worrying about your kids and parental responsibilities.
We can't be sure when we will be Covid-free but we can sure be stress-free with these tips!
Ananya is a Delhi-based working (WFH) mother of a six-year-old, who loves eating as much as she loves writing, reading and playing in the park with her son.
Read more: Quick Vacations From Your Room: 10 Travel Films to Watch This Month
Like & Follow ThinkRight.me on Facebook, Instagram, and Telegram to stay connected.