As the month of love is approaching, we've made a list compact with the best things to do in February. Choose your favourite, mark your dates, and go explore!
1.Kala Ghoda Arts Festival, Mumbai
Mumbai is such a diverse city, that I fall short of adjectives to describe it. Along with a lot of other things, it is also a melting pot of cultures which is best depicted at the Kala Ghoda Arts Festival. This 10-day festival celebrates the art, dance, music, literature, and cooking of the country. With mesmerizing art installations, exhibitions, and food stalls, your day will be spent amidst art and culture. The vibe of the place is something you would have never felt anywhere else.
P.S.: They also have special lectures and workshops that you should check out. Check out their website for more details.
When to visit: 2 – 9 February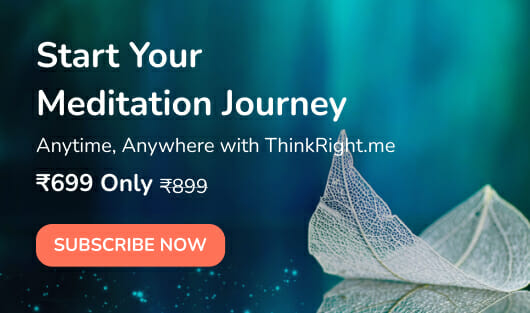 2. International Book Fair, Kolkata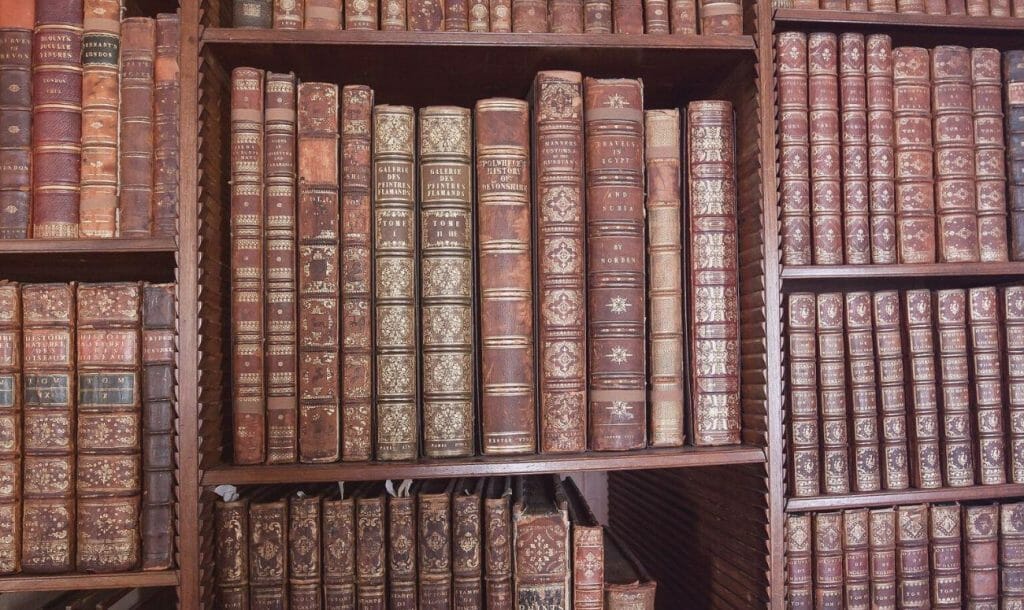 This fair is a real treat for literature lovers. For people who still love the smell of a fresh book and flipping pages than reading on a Kindle, the International Book Fair in Kolkata is a paradise. This is not your usual book fair though. Here, you can hear your favourite lyricists, singers and poets perform live, while you spend time picking your favourite copy from renowned Indian and international publications.
When to visit: 29 January – 9 February
3. Goa Carnival, Goa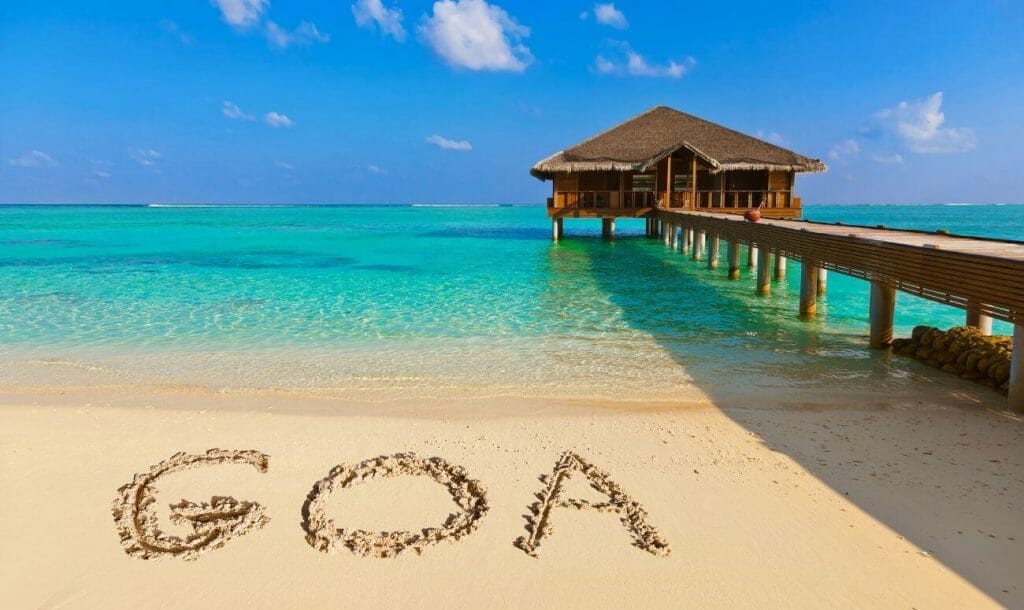 That party capital of the country has The Goa Carnival is a true visual delight and a colour riot that is celebrated with much pomp and show. There are grand processions, dance and music performances as well as great food for you to dig in. The procession generally happens in Panjim, Margoa, and Vasco-Da-Gama. The carnival signifies the old tradition of Goa, Mardi Gras, that dates back to the arrival of Portuguese in 1510.
When to visit: 22 – 25 February
4. Losar Festival, Leh Ladakh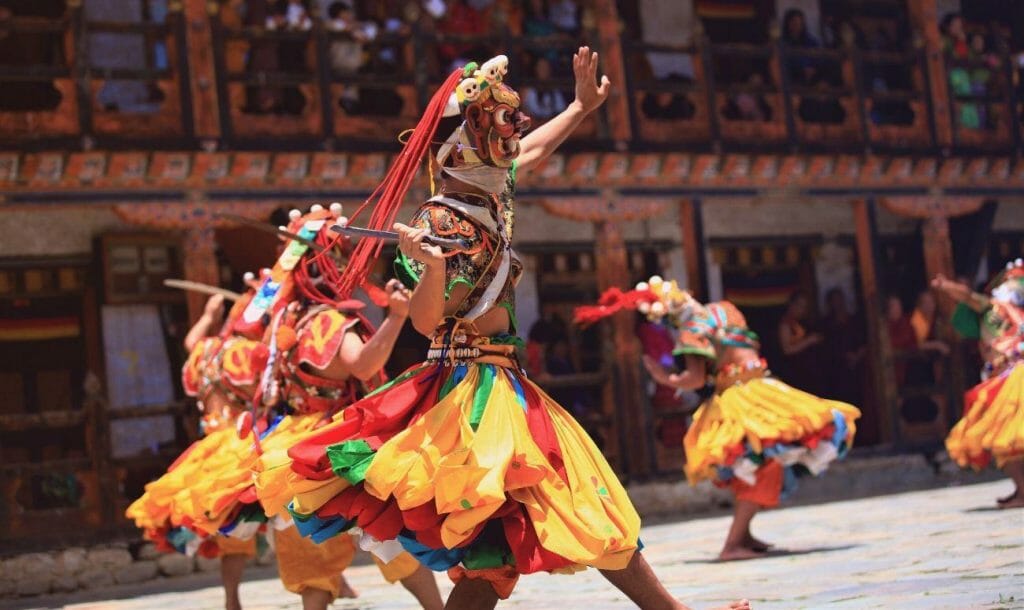 The Losar Festival holds a special significance for the Tibetan community. It marks the beginning of the Buddhist New Year, and in places like Sikkim, Ladakh, Tibet, Arunachal Pradesh and in some part of Himachal Pradesh, it is celebrated with great zeal. The spectators can enjoy their traditional folk masked dance which is absolutely splendid.
When to visit: 24 – 26 February
5. Desert Festival of Jaisalmer, Jaisalmer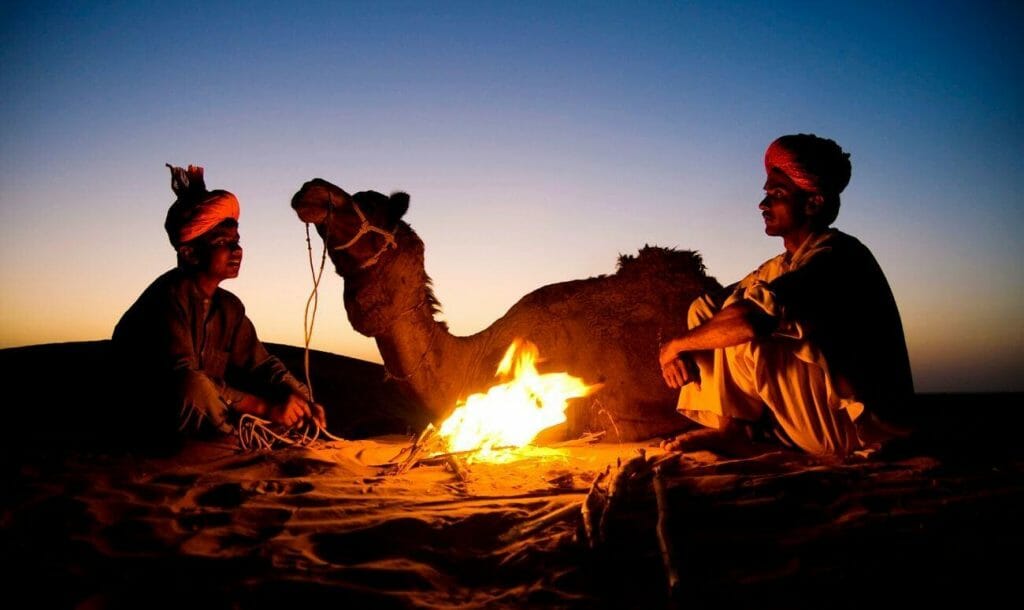 One word describes Rajasthan perfectly – enthralling. It is so vibrant and diverse in its culture and tradition, that one will never get tired of exploring it. And the Desert Festival is the place where one can really soak in all this diversity, colour, and tradition in its full form. This three-day festival is celebrated in the golden sands of the Thar Desert, where people wear bright colourful clothes, sing traditional songs, and dance to their folk music. This festival will give you truly introduce you to the soul of the Royal Rajputi era.
When to visit: 7- 9 February
6. Khajuraho Dance Festival, Khajuraho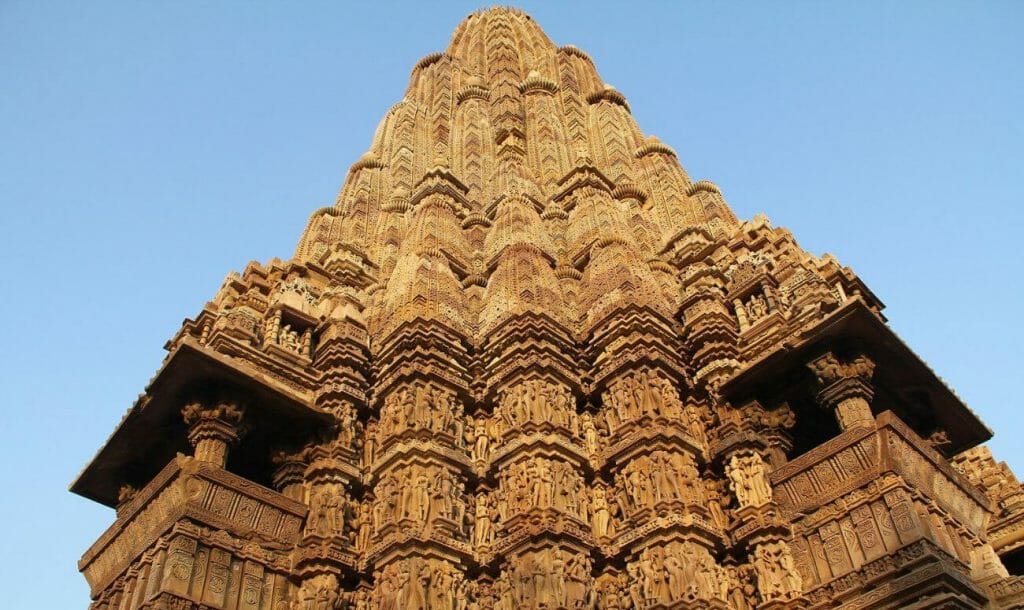 This small town of Madhya Pradesh has some beautiful architectural marvels amidst it – the Khajuraho Temples. Each year, in the month of February this dance festival is hosted where artists all from all over the country perform their best acts of Hindu Mythology, Krishna's Raas Leela. You can witness some of the best dance forms of India such as Kathak, Odishi dance, Bharatanatyam, Manipuri and Kuchipudi here. The sight of these captivating dances with the Khajuraho temples as a backdrop is befitting the occasion.
When to visit: 25 February – 3 March
7. Surajkund International Craftsmela, Faridabad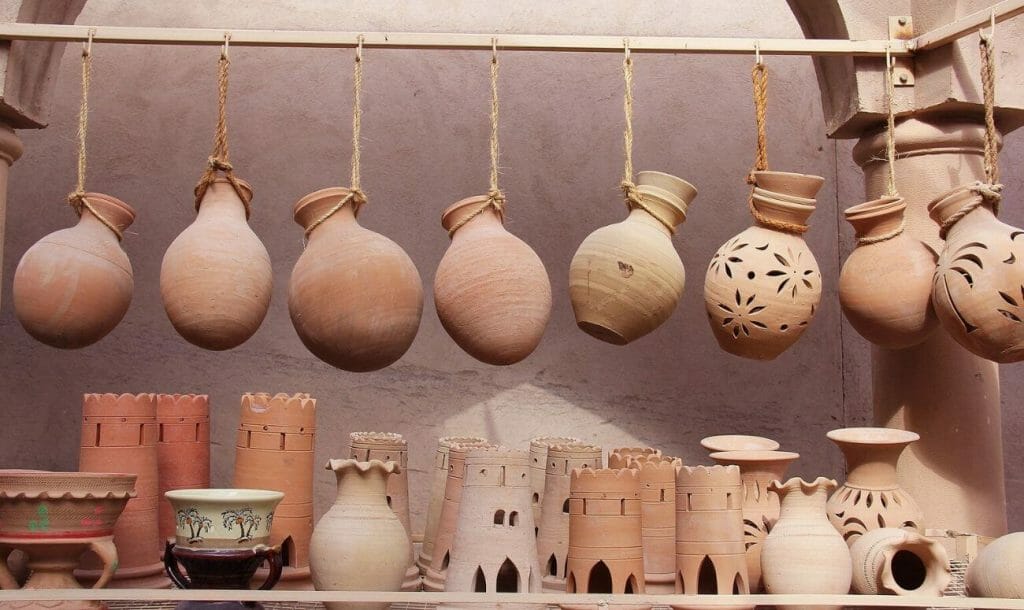 This festival celebrates local, regional, and international craft and local traditions. It takes place on a mega scale, and people from all over the world visit this mela, in Surajkund. It is one of the largest craft exhibitions in the world and boasts of diverse handlooms, handicrafts, and state-of-art theatre performances. Along with these, you can enjoy the local delicacies here.
When to visit: 1 – 17 February
8. Taj Mahotsav, Agra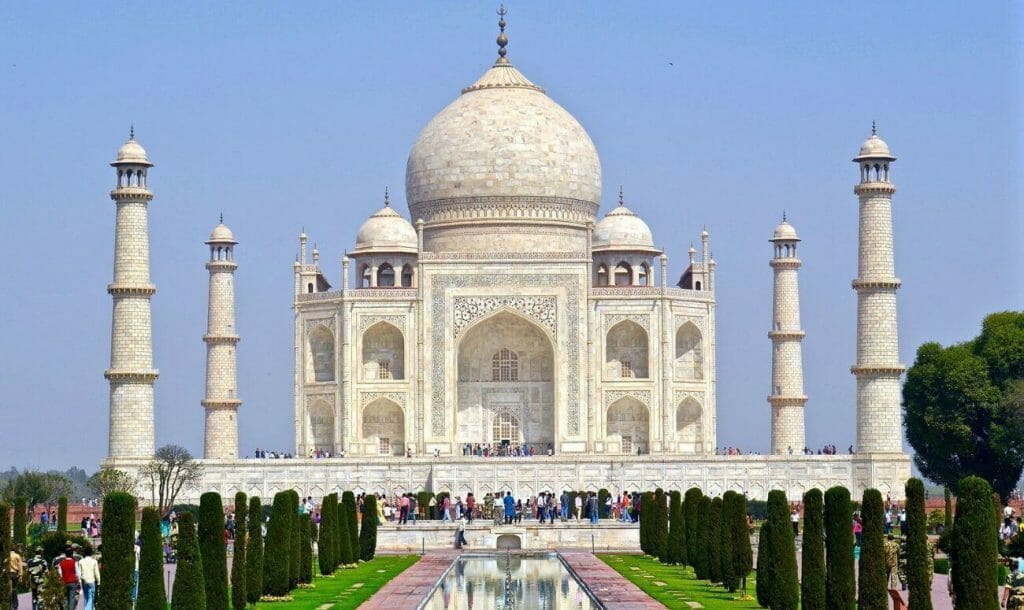 Taj Mahotsav is held near the eastern gate of the Taj, where a splendid display culture and tradition goes on for 10 days. The festival is popular, that people from around the world come to witness it. The event is an insight into India's rich arts, cuisine, culture, craft, and music. All this in the lap of the mesmerizing Taj Mahal!
When to visit: 18 – 27 February
9. Mahindra Blues Festival, Mumbai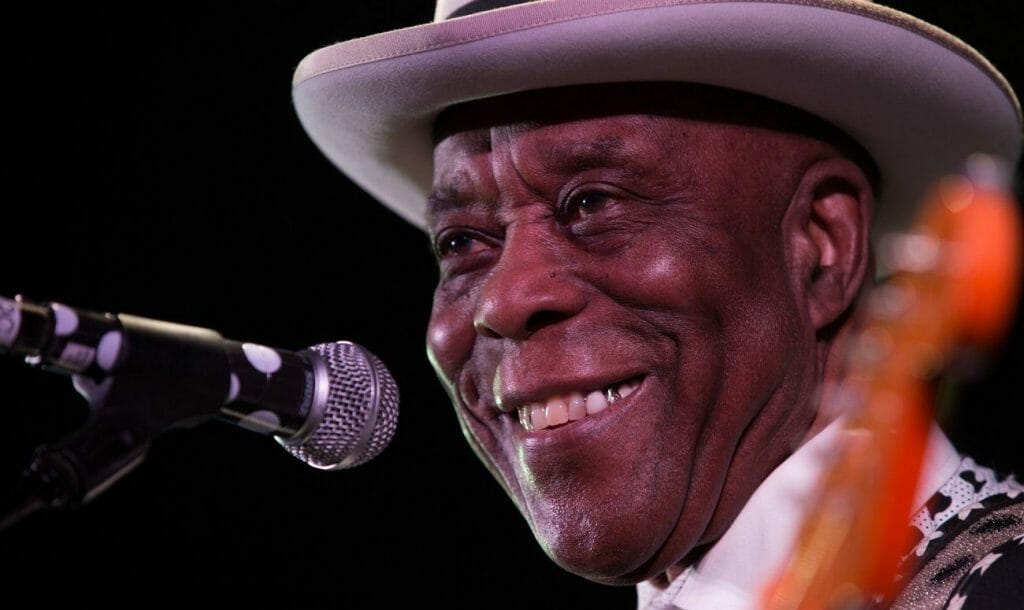 It wouldn't be wrong to state that Mahindra Blues is the Mecca for music lovers and artists from all over the world grace the stage. Since its first edition in 2011, the festival has witnessed unmatched popularity and is awaited by music lovers like anything. This year, artists like Blues Machine, Eric Gales, Janiva Magness, will be performing.
When to visit: 9 – 11 February
10. Thaipooya Mahotsav, Payyanur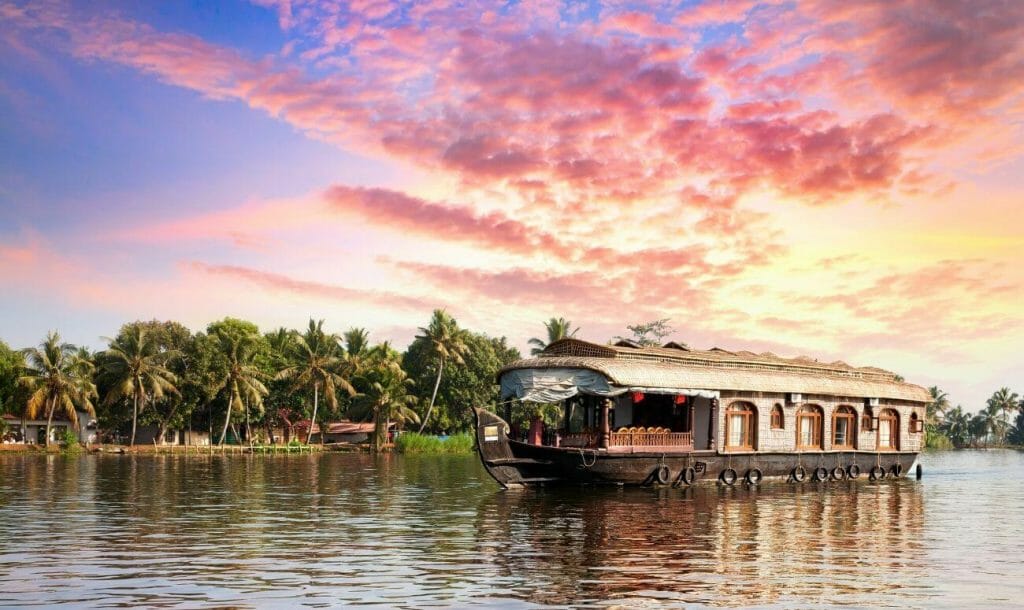 This religious festival is celebrated for Lord Murugan, at the Sree Subrahmanya Swamy Temple in Kerala. It is widely popular for its rituals, art forms, colourful celebrations, and the lively crowd. The shouts of 'harohara' fill the streets, as people carry a carved wooden arch with decorations (kavadi) and dance towards the temple. The energy of the place is pumping and will leave you spell-bound.
Pack your bags and get exploring!
ThinkRight is now available on Telegram. For handpicked stories every day, subscribe to us on Telegram
Read more: Best 5 Resorts In Goa For A Peaceful Time
Like & Follow ThinkRight.me on Facebook, Instagram, and Telegram to stay connected.