Have you ever dreamed of wanting something for a long time and then having your dream come true? If you have, you will appreciate how 36-year-old David Thomas felt when he realized his life-long wish of going to the beach. David, a resident of Jefferson County, Alabama, was born with Cerebral Palsy. He always enjoyed excursions but his medical condition no longer allows him that pleasure. Chronic illness can lead to mental and emotional breakdown for most patients but David did not allow his condition to impact him.
SURPRISE OF A LIFE TIME
David was 15 when he last stepped out of Jefferson County for a field trip. After twenty-one years of hiatus, his friends from church decided to surprise him with a trip to Panama City, Florida. His cerebral palsy confined him to a wheelchair and made movement on the beach difficult but his friends got him a special wheelchair that glided smoothly on the sand.
ON THE BEACH
His first trip to the beach made David very happy. He enjoyed being so close to the sea, hearing the waves crash and feeling the sand between his toes. The experience overwhelmed him.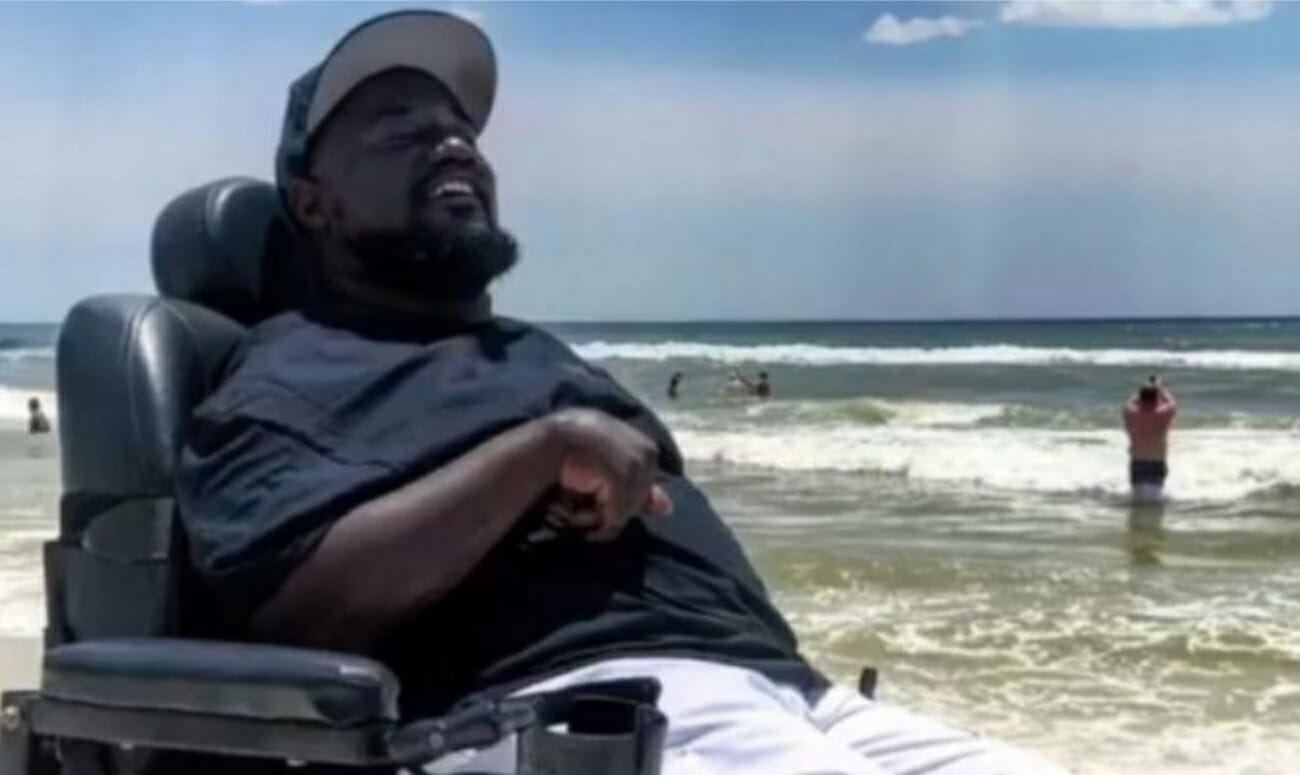 AN EMOTIONAL EXPERIENCE
In an interview with WJHG, David said, "It was a place I always wanted to go. It took me years to get here but God made a way for me to get here. I never imagined it looking like this, but it's beautiful. I love it and don't want to go home."
While describing his experience at the beach, David kept smiling and had tears in his eyes. It was a dream come true for him and he hoped his story would inspire other disabled people.
A TRUE INSPIRATION
People like David are not only an inspiration but a blessing to the world. They spread a positive message about chronic illness and minimize the negative impact. Brave people like him need to be admired for their strength and willpower. And kudos also to his church friends, who helped and supported him to realize his life-long dream.
READ MORE: CHANCE ENCOUNTER SAVES DOG FROM CERTAIN DEATH