Most people who love uncomplicated Indian cooking will be familiar with Karen Anand; a Pune-based chef, restaurant consultant, and writer whose ethos is to let the true beauty of Indian cooking shine through in her recipes. In her new book, 'Masala Memsahib: Recipes and Stories from My Culinary Adventures in India', Anand takes a journey across five Indian states – Goa, Gujarat, Kerala, Maharashtra, and West Bengal, exploring the nuances of these states and the iconic flavours that make them diverse.
We had the wonderful opportunity to interview Karen Anand for our series 'Inside The Mind' and what a delightful experience it was. A conversation that was full of wit, wisdom, and warmth. She is a force to reckon with, someone who is up for new challenges and is constantly reinventing herself. And her passion for the culinary world is clearly evident in her marvellous her words.   
Inside The Mind: Karen Anand
Recipe For Success
Read the entire interview with Karen Anand below.
ThinkRight.me (TRM): You are credited with bringing continental food to Indian households at a time when it was completely unheard of. How did you set out to change this mindset? What was going through your mind?  
Karen Anand (KA): I was newly married and did a lot of entertaining. I did a lot of European food because I lived in Paris just before I came back, and people were very intrigued by what I did, which I thought was very ordinary. For India at the time, if you remember, even five-star hotels didn't do European food really, they did this sort of strange Anglo-Indian kind of continental dishes. Your word continental is absolutely right, it was an all-encompassing kind of old-fashioned, heavy European food with white sauces and meat cooked with sauces. All of that had gone out with the ark in Europe, so I found it very old-fashioned. What I brought was a bit of freshness to the European food scene in Bombay. I didn't really set out with a business plan, I just set out to have some fun. 
TRM: Are there any challenges that you had to face especially as a woman in a field that has been dominated by men? How did/do you deal with them?   
KA: I think this field is dominated by men the world over. This is not just in India and I think primarily because it's a tough field, not that women are not tough, but it requires very long hours. In India especially it's difficult because you may not have supportive husbands or families who want you out 12 to 15 hours a day. So they've not been too many women chefs or women in this arena, certainly not when I started, because it's tough. What I did was slightly different, so I didn't work in a restaurant as such. I created a brand and did things around that and I did have a lot of support. I had really no problems as a woman. I had problems as a young person new to the industry because I hadn't trained in the industry. But as a woman no, in fact on the contrary, a lot of doors were open because I was young and fresh and nice looking.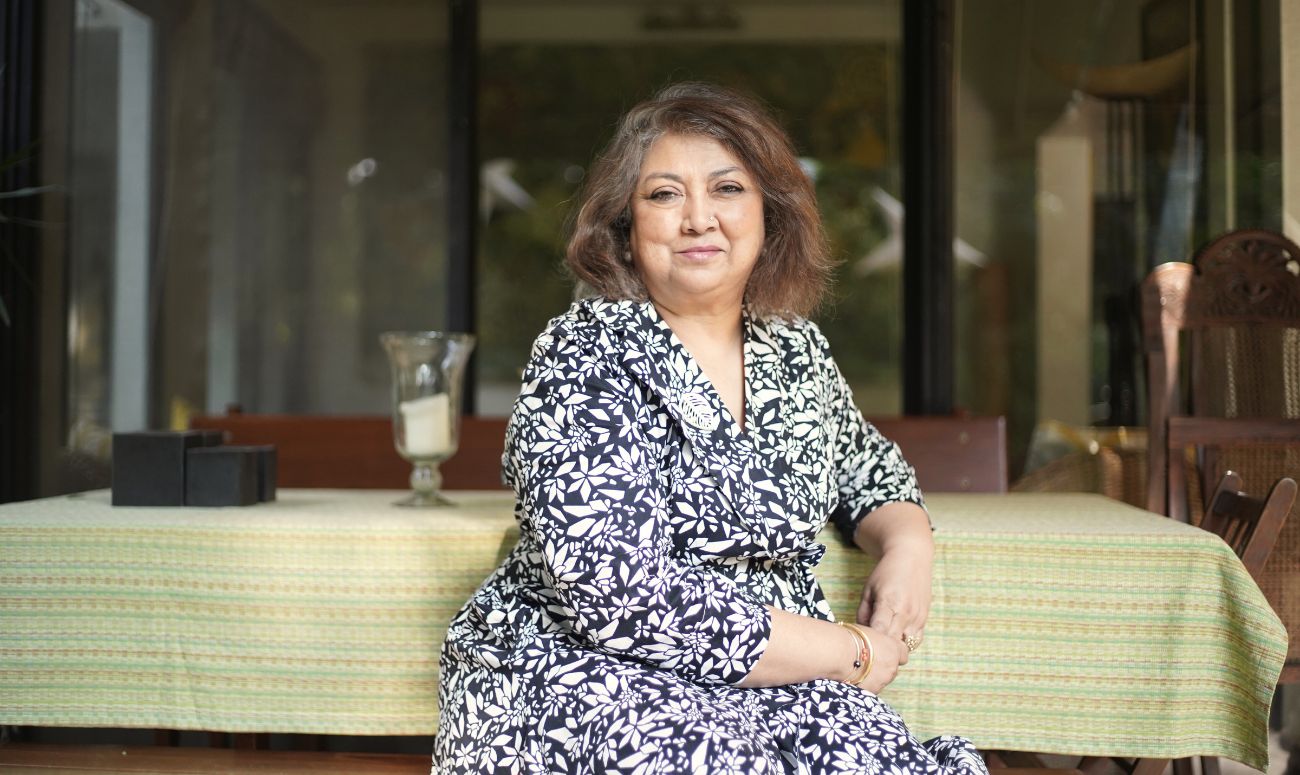 TRM: Being a successful entrepreneur is by no means an easy feat and can get incredibly difficult when trying to bring a new concept to the Indian market like Markets by Karen Anand. What prompted you to start this, and now when you see it being replicated across the country, how does that make you feel?  
KA: I started because it was a great idea. I had been to Europe, seen markets and it was a success from day one. We were very very lucky. It brought a freshness to things, people were into their natural and organic stuff and wanted somewhere they could buy all of that. These were the days just before online took off, so we did the markets for seven, eight years and it was hugely successful. It gave someone the chance to buy interesting things that were a little different from the norm where the health bent, for sure. As they grew, the markets grew bigger. I think the whole movement is small but it's happening with chefs now using only local grain, only local vegetables. The seasonality is something I've been talking about for a long long time. When I first started my jams, I would use local oranges because I thought Nagpur produces great citrus fruit, great oranges, why can't we use our local oranges for marmalade? I don't believe in using something imported unless the dish requires it. I've been talking about vocal for local for 30-odd years. 
TRM: With such a busy schedule, what does 'me-time' include for you? What are some of the mindful practices you follow to unwind and relax?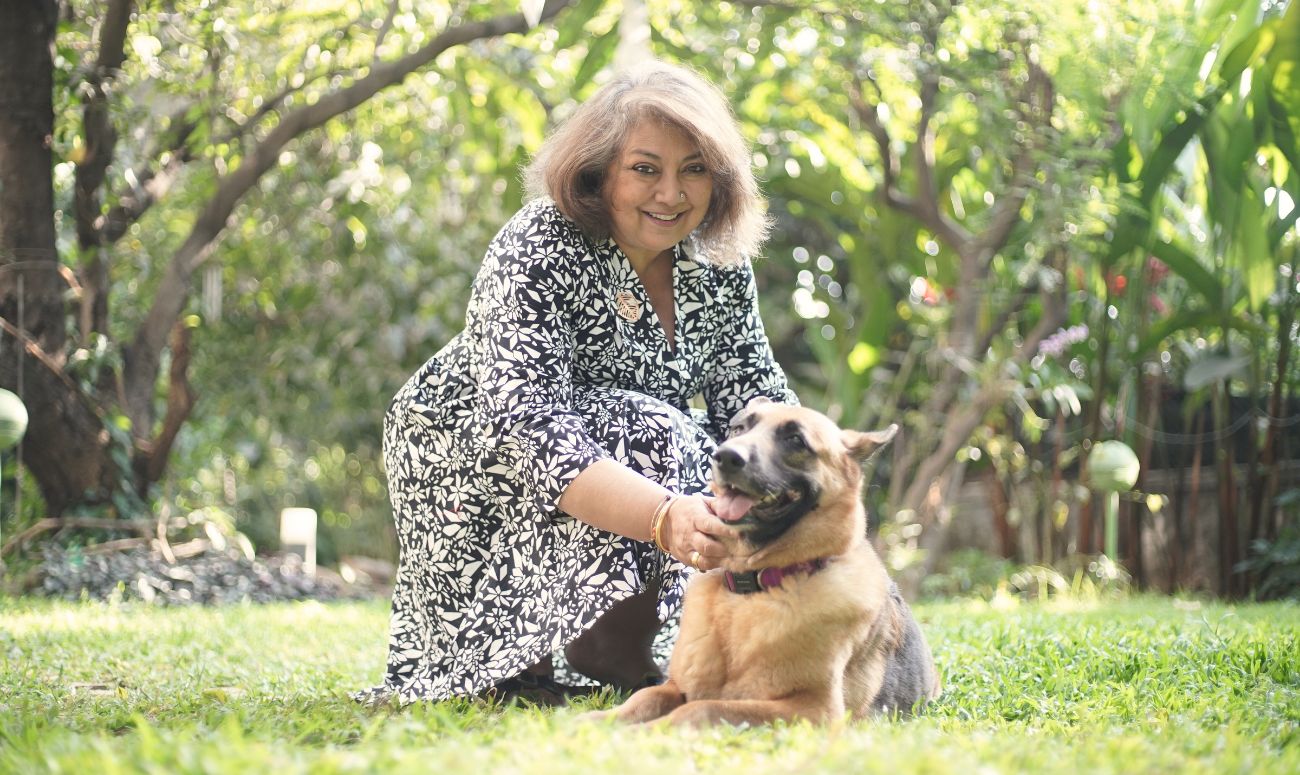 KA: I love my garden, I love pottering around there, I love my dog and I spend a lot of downtime with her because a pet is just unconditional love and unconditional everything so I enjoy that. I do go to Italy a lot, not because it's fancy or anything, I have a friend's house there. I literally do very less except drawing. I've now started pastels and drawing, which really makes me unwind. And I cook. People say, "Oh do you go there? Do you go here?" or "You're going to Venice?" I do live in Venice but I don't necessarily go out every day. Sometimes I don't go out for four to five days, then I go to see an exhibition or something and that's the beauty of being in Venice. I do a little bit of yoga, but nothing too extreme. I do a little bit of exercise, I've started going to the gym which is also quite strange, I never liked the gym 30 years ago. But I'm quite enjoying it now because I have a trainer and she doesn't push me too much, she knows my body and I know what I'm doing so it gives me a lot of energy. Or I just watch a movie, I watch an old movie, that's the best! 
TRM: Speaking of mindfulness, a lot of people during the pandemic took to cooking and baking. It proved to be therapeutic for most. Your thoughts on this? Does cooking do the same for you? 
KA: I think cooking is relaxing as long as you don't have to do it every day. I think I just did something, I launched my book in Nagpur and there was a group of women, who said, "You know what we hate is that every day, it's not just the cooking but to think about what to make." I think it's the thought of what to cook every night. If you're on your own, not so difficult. But if you've got a family, it's more and more demanding because children want to eat different things. The whole thing of the way that people used to cook has changed and that's an enormous pressure, usually on the woman of the family. While cooking is relaxing, a lot of men say they love to cook because they don't have to do it every day, they have to do it when they feel like doing it.  
TRM: How do you deal with setbacks? Success and failure are a part of life. What is your secret ingredient to dealing with setbacks?  
KA: I think work setbacks are easier for me to deal with, we've had work setbacks, and we've had dodgy partners. It hurts, it takes time to get over it. I think emotionally we've had fewer personal setbacks but we've had work setbacks and the only thing you can do is take time to grieve. You have to grieve about work setbacks as well, not just emotional setbacks. I think you have to take time to just understand the setbacks and what's happened to you and then just get up and go. Absolutely no substitute, I'm very old-fashioned in some ways. There's absolutely no substitute for hard work.  
TRM: Are there any tips you would like to give to budding chefs, authors, and entrepreneurs?   
KA: A friend called Alfred of many years, he was French-English, I used to live with them when I was there and he died at 93. I saw him when he was 91. I remember him telling me that he wakes up in the morning, has his breakfast, and would go to the studio which was right next door. And I remember him telling me whether I'm inspired or not, I have to go every day. If I'm inspired, I'll do some sketching, if I'm not inspired I'll tidy up something. I'll put something somewhere else but he said that it's very important to have discipline. Whether you're a writer, painter or do something that's supposedly creative, whether you work in a factory, whatever you do, whether you have to be a chef, I think you have to have discipline. You have to go to a place of work, you have to put in a certain amount of hours. There are some people that are geniuses, they don't have to put in as much. But I think you have to put in those hours, you have to discipline, you have to work reasonably hard to get to where you are whether you're a chef or an author. When I was in Uni, there was a woman who then became a motivational speaker and she said there's no such thing as luck, luck is an acronym for labour under correct knowledge. I think that stayed with me. Labour under correct knowledge is what is focus. So if you're very focused on what you want to do, I think it happens.  
Read More: Is Spray Sunscreen Really The Answer For A Summer's Worth Of Glowing Skin?
Like & Follow ThinkRight.me on Facebook, Instagram, Twitter, Pinterest and Telegram to stay connected.