A positive lifestyle begins with a positive thought and what better way to inculcate some happiness and peace into your life than with the ancient practice of yoga. Our newest addition to TRM's most talented and well-known experts of meditation and yoga in the industry is Sabrina Merchant, an internationally certified yoga teacher and happiness coach.
Background
Sabrina Merchant is an internationally certified Yoga teacher and happiness coach, but she is self-admittedly first and foremost a mother. Her goal is to transform the yoga teaching experience and connect children with their minds and body to transform their life.
With a 200-hour yoga teacher training certification under her belt, her capsules are designed to fire up young minds and calm little hearts. They are inspired by her interactions with her daughter and focus on children's fundamental emotions, helping them express and dissipate each of them.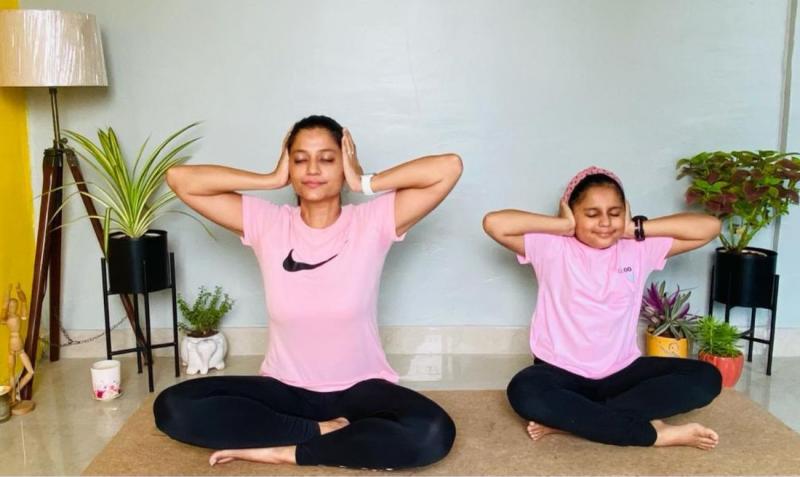 She excels in creating meditations and yoga routines for children to help them navigate through this chaotic space called life. Her curations are informative for not just children but also parents who would like to find a mindful way to connect with their kids.
Why Kids Need Yoga as Much as We Do
Teaching kids the practice of yoga can help them counter stressful experiences. It helps them from an early age to develop a positive body image, awareness of their emotions and thoughts, improve self-health and inculcate relaxation and inner fulfilment. Yes, adults do have it more stressful than kids but that learning to navigate life's challenges with ease is never a bad thing.
Physically, children develop flexibility, strength, coordination, and body awareness through practising yoga while intellectually, they improve concentration, create a sense of calmness and relaxation within themselves and connect more deeply with the natural world around them, bringing their inner light to the surface.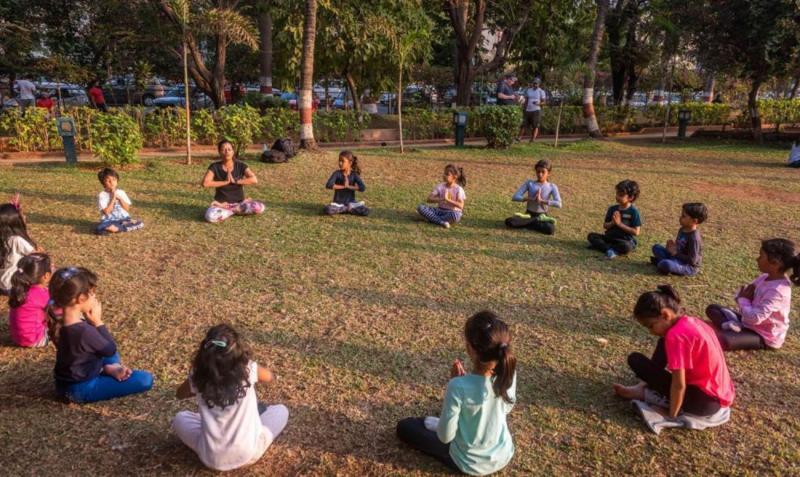 If you'd like for your child to develop a habit of Yoga, we have a fun and interactive LIVE Yoga session planned with master Sabrina Merchant this coming Saturday, July 9th. Tailored for kids aged 6-12 years, this session with includes mindful asanas that can be practised on a regular basis to release anxiety and increase concentration and focus. Asanas, the physical movements of Yoga, teach kids the true meaning of union, expression and honour for oneself and one's part in this universe.
This webinar is the perfect space for you to introduce your child to the practice and let them learn for themself. Sabrina's lively presence and sunny disposition will have your child coming back for more as they won't see the practice as something tedious but rather fun instead. The session will integrate storytelling, language, and various different ways of expression to engage your child's mind, body and spirit so don't forget to register and mark your calendar for July 9, 5 – 6 PM.
You can register for the LIVE session using the link here. If you'd like to learn more about Sabrina Merchant, download the app here.
Read more: What Meditation Can Do For Your Mental Health, Mood & Fitness? Paragraph
Like & Follow ThinkRight.me on Facebook, Instagram, Twitter, and Telegram to stay connected.