Aging like fine wine, the 35-year-old has managed to be the best at para shooting. Hailing from Bahadurgarh, Haryana; Singhraj Adhana has broken all shackles and has come a long way. From facing financial burdens to a limb impairment, he has managed to cross every hurdle with grace and dignity.
From Swimming to Para Shooting
"My kids asked me, 'why don't you learn how to swim?". I thought it was a good idea instead of wasting my time. But even to take off my clothes it took me three days because it used to be in my mind, what would people think," said Signhraj. However, the swimming coach told him to come at a different time. He tried it, but both of them realized that swimming was a difficult sport for him. It was then, that Singhraj decided to go with his nephew's choice. In an interview, he mentioned, "they asked me… I went in the range and saw the coach instructing the kids. It looked easy to me and I laughed. The coach told me why I was laughing, 'you try if you think it's so easy. I picked up the pistol and out of five shots I hit four 10s. They were very impressed and asked him to try para shooting."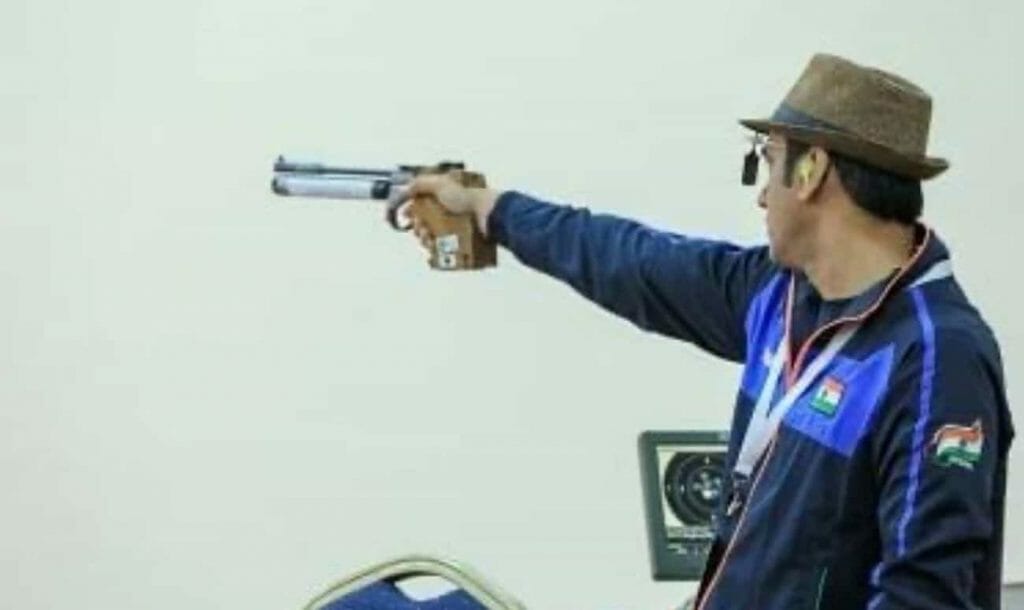 Passion Over Pain
The shooter has been suffering from a limb impairment since a very young age. However, that did not stop him from achieving his goals. Just like, he comes from a financially unstable background, where he had to work extra to feed the family and keep them happy. The silver lining is that his wife sold jewelry, worked longer hours to make him realize his shooting dreams. He said, "shooting is an expensive sport, and it was not easy pursuing it, and that is why my wife sold her jewelry to support my shooting dream."
His Achievements
Despite these struggles, he won gold at the 2021 World Shooting Para Sport World cup held in Al Ain. He was in top form as he beat the 2016 Rio Paralympics bronze medallist Server Ibragimov by 2.8 to reach the top. He mentioned that "I am very happy to win this gold after such a long time. Coming to this World Cup, I was very confident to get a good result here as I had trained very hard during the COVID-19 lockdown." Singhraj's first time at the international games was in Al Ain in 2018. However, he missed out on the gold at that time. He is also a Sydney 2019 World Championships medallist
Singhraj has always believed that age is just a number, and it cannot be a deciding factor for something you are really passionate about. Singhraj has been all set for the Tokyo Paralympics and was confident about gaining glory. The past year has been extremely difficult, but he has managed to put in the extra efforts, spend more time in understanding the game, and believed that he will win for India. We congratulate him for winning a bronze medal at the Tokyo Paralympics. He has surely made the country proud.
Read more: How Safe Is It To Fly In The Pandemic?
Like & Follow ThinkRight.me on Facebook, Instagram, Twitter, and Telegram to stay connected