As we embrace the 'new normal', more and more people are adopting a state of mindfulness when it comes to travelling, immersing themselves in the present moment and being aware of the world around them. Even as people restart travel to their favourite destinations around the world, they are going about their holidays with some conscious differences.
Health and wellness experiences during travel have become important considerations for many travellers in the Covid-endemic world. As health, fitness and wellness consciousness had gained significant momentum and pertinence during the pandemic, people are not just sticking with their fitness routines at home but taking them on the road – be that running, gym work, or even Yoga and meditation.
The mindset is more about gaining mindful travel experiences, services and amenities that support their health and well-being, money is no option as most of these travellers are affluent, educated and well-travelled.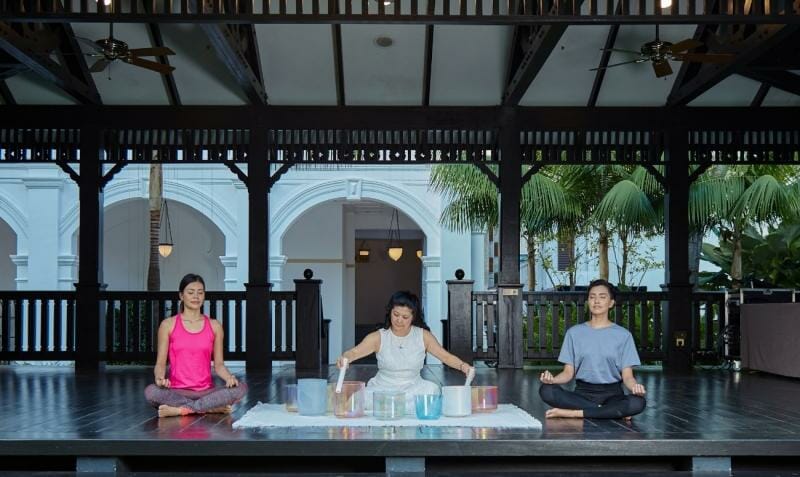 Travellers are actively seeking out wellness options when they travel to complement experiences considered more typical of tourism. The wellness travel industry is expected to grow at a CAGR of 8.12 percent from 2022 to 2027, according to the non-profit organisation Global Wellness Institute.
This underlines the emphasis today's travellers are placing on health and fitness being a part of their travel experience. Destinations, therefore, are having to adapt to meet these evolved needs of the post-pandemic traveller. They are having to incorporate wellness into their overall tourism experience, working on more goals tied to health and mental as well as physical wellness for tourists.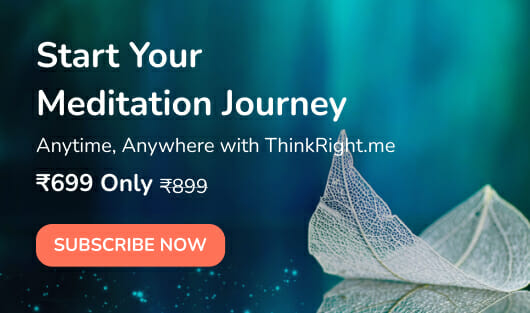 A City In Nature
Apart from wanting to travel to destinations that provide wellness activities, curated meals and centres emphasizing mindfulness and enlightenment, travellers are also looking to wander the great outdoors and connect with nature as a holistic experience. It's more about boosting overall health, mood and mental clarity than simply exploring newer, unexplored territories and bringing back mementoes.
Destinations like Singapore, for instance, well known as a vibrant city-state and popular destination with holidaymakers and business travellers alike, have stayed abreast of the latest travel trends and crafted unique cutting-edge experiences for visitors.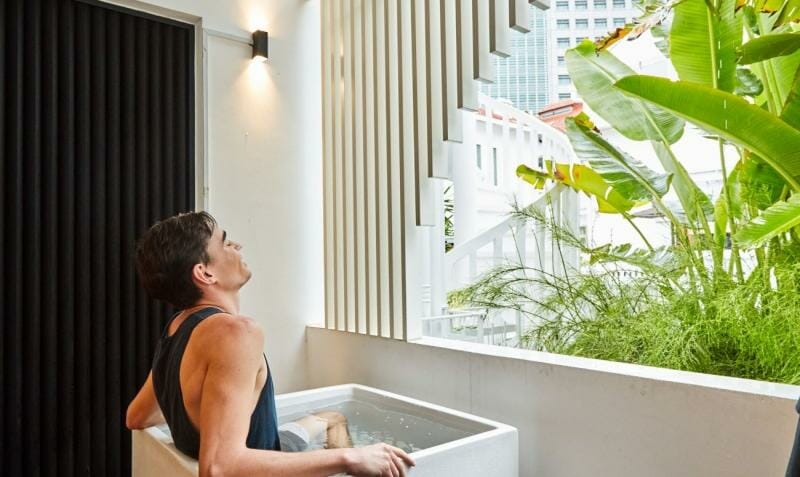 While conventional wellness holidays are associated with hinterland spas and resorts, Singapore seeks to challenge that notion by expanding travellers' understanding of wellness to be more holistic. Instead of positioning wellness as something only achievable in rural spaces, we want to show the world that our brand of wellness can easily be attained within our City in Nature.
Paradise is a State of Consciousness
Singapore is uniquely positioned to be a leading Urban Wellness haven that prioritizes holistic well-being and offers accessible and "must-do" experiences to rejuvenate locals and visitors. The high accessibility of our wellness offerings – which are multi-faceted, wide-ranging, and cover mental and emotional well-being, fitness classes, and lifestyle experiences – will differentiate us from other destinations more traditionally associated with wellness tourism.
Singapore offers a wide range of wellness offerings that leverage our strengths as a city in nature, combine tradition and technology, and bring together East and West. With so much open space and peaceful scenery for your eyes and heart to take in, it'll be easier for you to keep nature in your mind. An environment like this will encourage you to slow down and experience everything with patience and practice mindfulness as you explore each new day.
Take the Yoga at the Sands experience for instance. Housed in the Marina Bay Sands, one of Singapore's most visited destinations, Yoga at the Sands gives visitors the experience of practising Yoga on the 56th floor of the Sands Sky Park against the backdrop of the rising sun. A mindful practice like Yoga and Meditation requires a serene space to sit and reflect and the Marina Bay Sands is the epitome of it.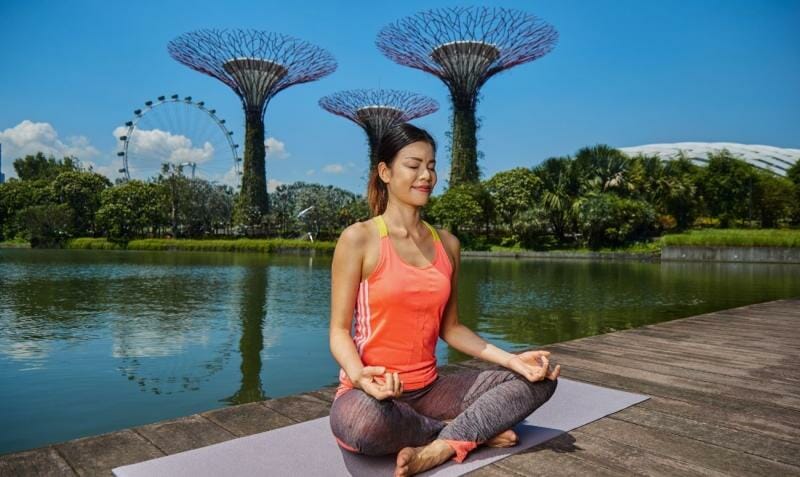 Those seeking a more intense workout can sign up for FloatFit classes which take place on the world's first floating exercise mat – the AquaBase – while those seeking thrills can explore the Forest Adventure – a treetop adventure park located on the banks of Bedok Reservoir.
Visitors looking for a calming experience can visit the Palm Avenue Float Club where they can float suspended in a private Epsom salt bath without light, sound, or gravity, to experience weightlessness, relax deeply, and rejuvenate the mind and body.
Travelling consciously creates a huge shift in our perspective; our minds are opened, and our senses are engaged and aware of our surroundings. We mindfully reflect on the small space we occupy in this world and how there's so much yet to be explored. Destinations will have to work on building such experiences and refresh their tourism offerings in the new normal of health and wellness-conscious tourism.
About GB Srithar:
GB Srithar is the Regional Director, India, Middle East & South East Asia at Singapore Tourism Board with over a decade of industry expertise. Under his leadership, major collaborations have taken place by the tourism board, leading them to the iconic mark they've reached today.
Read more: Meet The Master: Sabrina Merchant, Internationally Certified Yoga Teacher & Happiness Coach
Like & Follow ThinkRight.me on Facebook, Instagram, Twitter, and Telegram to stay connected.