Seeking mental help can be an overwhelming and brave step for many. But developing a clear treatment plan begins with finding the right therapist. It's important to consider there's no one-size-fits-all approach when it comes to therapy, and the professional that works well for someone else might not work as well for you. When deciding on a therapist, there are many factors that go beyond a professional's qualification into finding the best fit including personality, specialty among others.  
When to Consider Seeking a Therapist? 
Often people freak out when they hear the mention of psychotherapy. But contrary to common misconception, psychotherapy or talk therapy isn't just for those who are struggling with mental illness.
We all experience stress, anxiety, mood swings at one point or another in our lives. Whether it's because of a professional setback, rejection in personal life, financial issues, relationships or some other reason. Most of the time, we're able to snap out of it eventually. But sometimes, we might need a little extra help to do so.
Therapy provides you with a safe, non-judgmental place to vent about your experiences, explore your options and develop the skills to handle challenges life throws at you.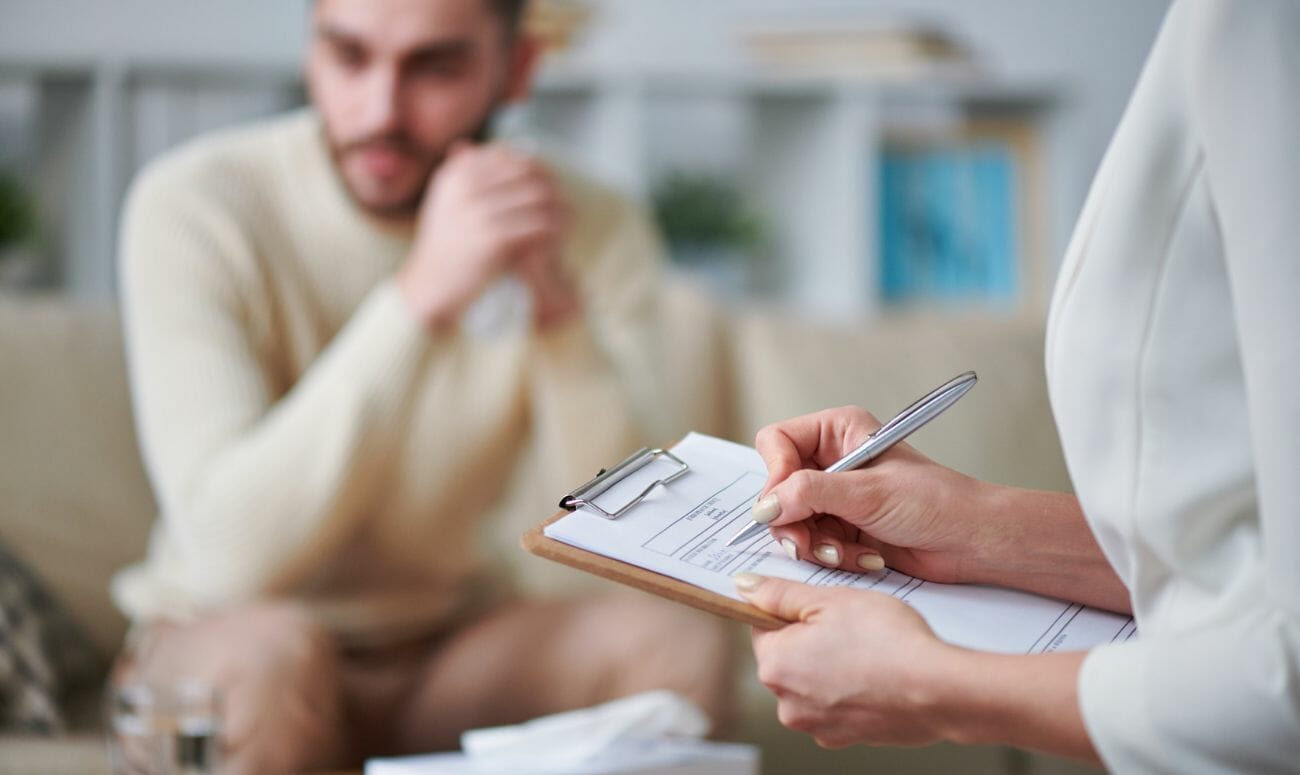 But Who is the Right Therapist for You? 
Primarily, prior to an appointment, you can try talking to the therapist about their training, what they specialize in, and what experience they have with certain issues. However, remember that just because a therapist is good, they might not necessarily be the most suitable therapist for you. So, here are a few things you could consider before making the decision.
Choose Your Therapy Type 
The first step to choosing the right therapist is to choose the type of therapy you want to try. There are many different kinds of therapy like cognitive behavioural therapy (CBT), acceptance and commitment therapy (ACT), dialectical behaviour therapy among others. Thus, you need to choose one that aligns with your goals. Some therapists are well-versed at providing more than one type. However, avoid the ones that claim to 'specialize' in everything.  
Figure Out Your Goals 
Once you have figured out what you want from therapy, communicate your goals up front to the therapist you choose to work with. However, if you aren't sure about what to focus on and you know you want to talk it out with someone, that's okay too. A good therapist should be able to help you identify goals and work toward them with therapy.
Comfort Level 
Ask yourself this: What does it feel like for you to sit with this therapist? Do you feel safe and comfortable with them? Is it easy to make small talk? Is the person down-to-earth and easy to relate to, or do they feel cold and emotionally detached?
You need to feel comfortable with your therapist and trust that they have your best interests at heart to be fully honest with what's on your mind. Pay attention to their demeanour, their response and listening to what you state as your reasons to pursue therapy.
Independence Over Dependence 
Good therapy doesn't solve your problems; it should assist you to solve your own. If your therapist provides wisdom, answers, or emotional support without encouraging you to access your own resources, it is more likely you will become dependent on your therapist to help you feel better, rather than learning to depend on yourself.
Personal Progress 
While progress won't happen overnight you should see signs as therapy continues. How long you take to show signs of progress heavily depends on where you were when you entered. So, as long as you can see gradual, incremental progress and steps in the right direction, it's enough to continue and keep it going.
Impartiality 
If you are seeing a couple's therapist, it's important that both you and your partner feel heard not judged. Ensure that both of you are in sync with the therapist you're talking to otherwise once you have one person feeling more comfortable than the other person, then you're already starting with an imbalance. Keep in mind you're no longer going for yourself, you're going for your spouse, and then you won't really have a successful, productive session to deal with the deeper issues.
Bottom line:  
Keep in mind that therapy can be time consuming and challenging, as uncomfortable emotions and thoughts often arise as part of the treatment process. It's important to check to see if there's a part of you avoiding therapy through a dislike or judgment of the therapist. If you find yourself reacting negatively to every therapist you see, then the issue could be yours and may warrant your sticking it out with a therapist in an effort to work through your fears of beginning therapy. Remember the sooner you seek help, the faster you get back on track.  
About the author:
Suhasini Jha is a Mumbai-based ex-journalist who has previously worked with Firstpost and Moneycontrol.
Read more: How to Take Care of Your Pets in the Monsoon
Like & Follow ThinkRight.me on Facebook, Instagram, Twitter, and Telegram to stay connected.